Guide To Bulk Upload Of PNG Files
🇻🇳 Click here to see the Vietnamese version.
The upload of each campaign is quite time-consuming. Now you can bulk upload PNG files to create batch POD campaigns at once. Specifically, the steps are as follows:
Step 1
From your store home page on seller.merchize.com, go to Products > Create Campaign.

Step 2
At the new screen, select Bulk Upload, then choose the files to upload > Open. You can click to each artwork file to see a preview of the design when being printed on the shirt.

Step 3
Choose Select Products to pick the products you want to sell.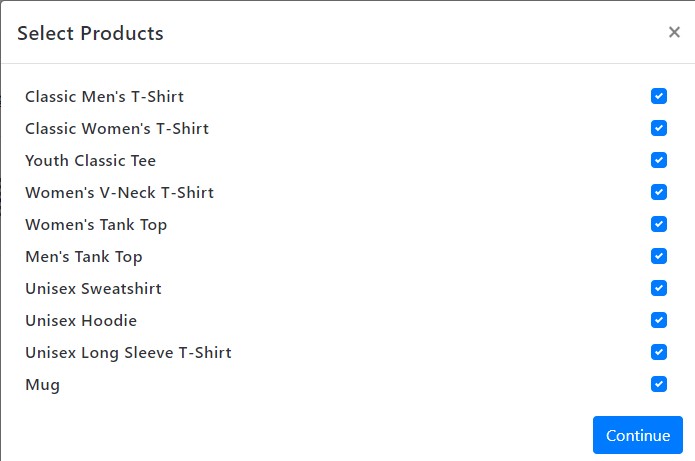 Select Edit details to choose the shirt color (depending on your design, you can choose all light colors, dark colors or choose colors manually), then edit product prices.
Step 4
In the product description section, fill in the title, product description, collection name, tags, select display modes, and click Save changes to save the information.