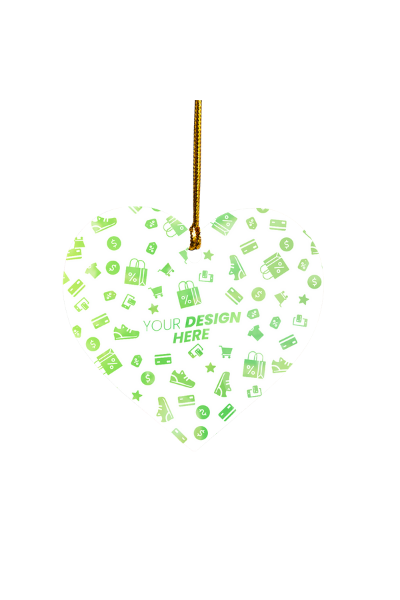 #whitemdfplasticornament #ORM2
2-sided White MDF Plastic Ornament 

Est. Production Time
2-3 business days

Est. Shipping Time
4-7 business days
2-6 additional due to Covid-19

Design Template
1000 x 1000
The product is made from MDF Plywood.
The artwork is cut sharply out of wood in a certain shape.
The product is perforated and comes with twinkle thread.
Ornament is used to display as home decoration or meaningful gifts for friends and relatives on special occasions such as Christmas, Valentine's, birthday, etc.
Suitable for expressing your personality.
Tier 1
(0-999 sale/mo)
Tier 2
(1000-2999 sale/mo)
Tier 3
(+3000 sale/mo)
Ship US
Ship EU
Ship CA
Ship ROW
2-sided White MDF Plastic Ornament
$2.7
$2.45
$2.2
$5.4
$7
$8.5
$10.1
From 01/11/2020 to 31/12/2020, the base cost of all ornaments is applied at only $2/pcs.
Manufacturer: Merchize & Tracking Country Origin is US.

Estimated Processing Time: 2-3

business days.
Estimated Standard US Shipping Time: 

4-7

business days.
Estimated Standard EU Shipping Time: 10-13

 

business days.
Estimated Standard CA Shipping Time: 10-15

 

business days.
Due to the pandemic, the shipping time may be delayed 2-6 business days. 
DHL eCom shipping from Vietnam.
Wanna sell and fulfill Ornament?
Start with Merchize Now!
Start a business, with everything you need all in one place