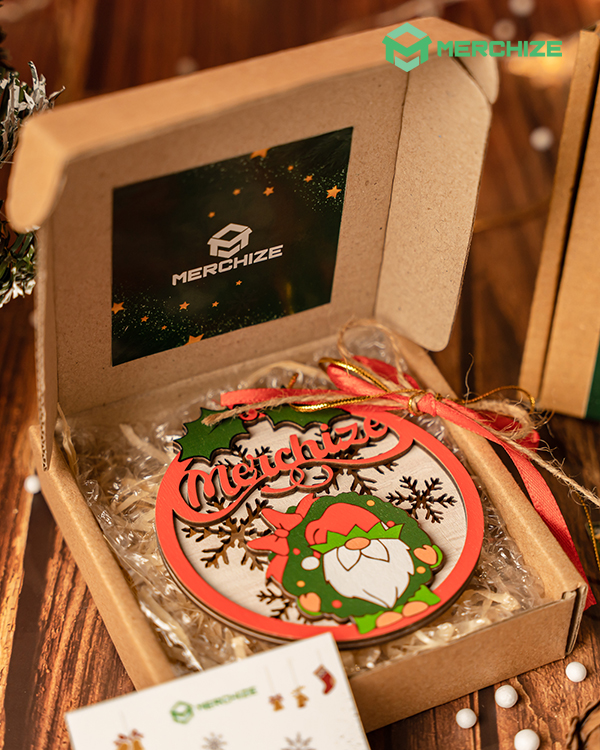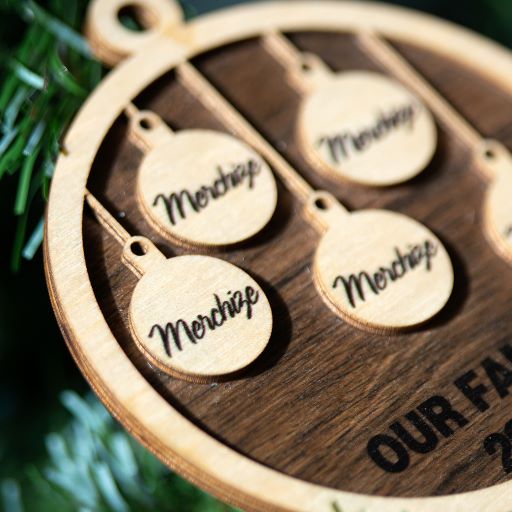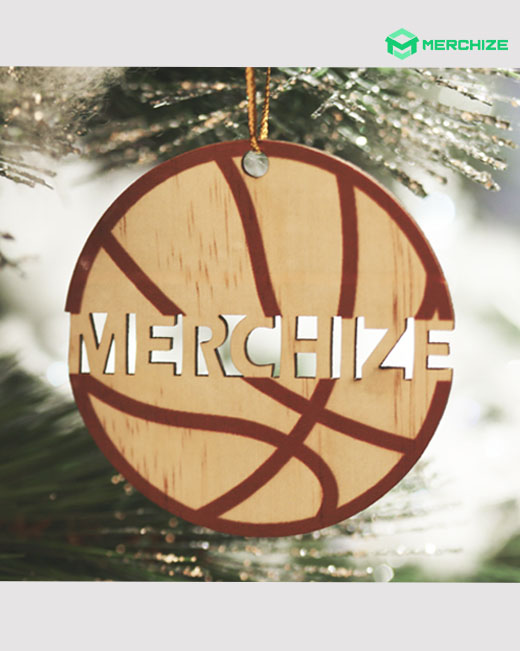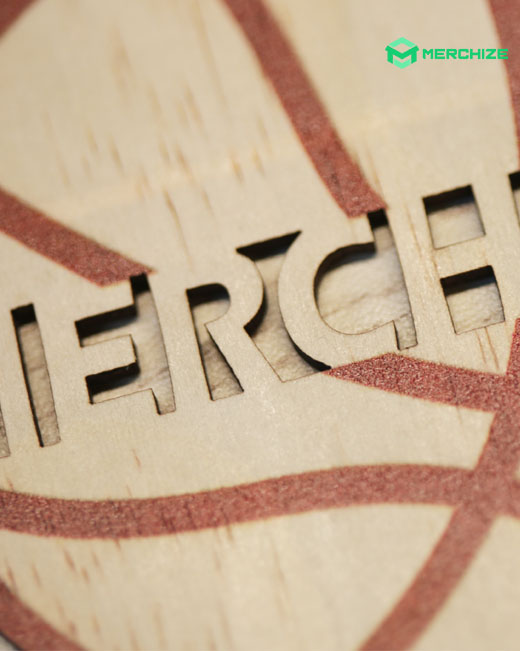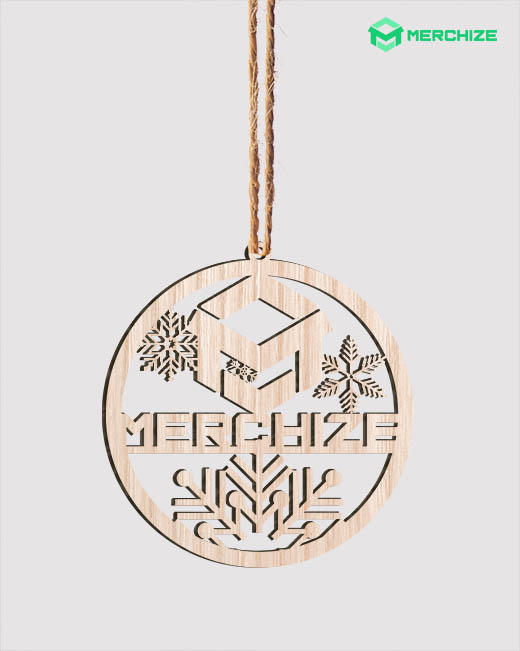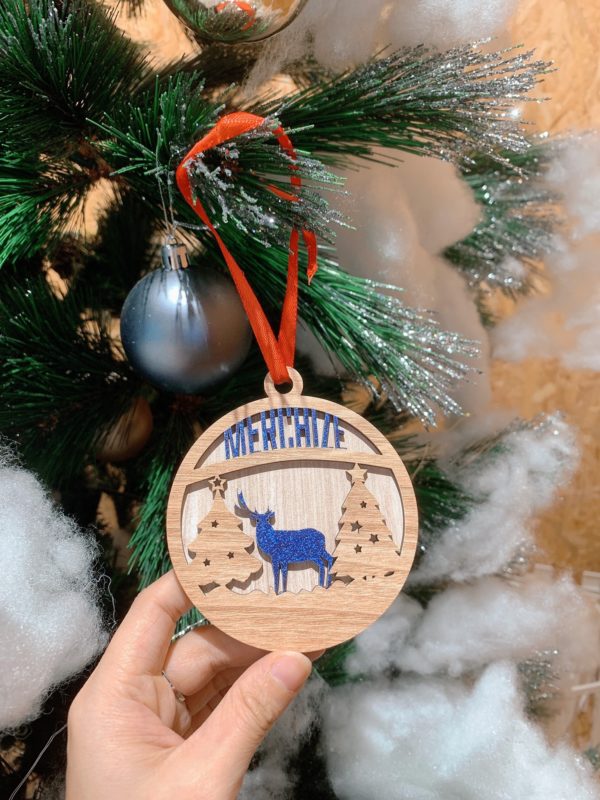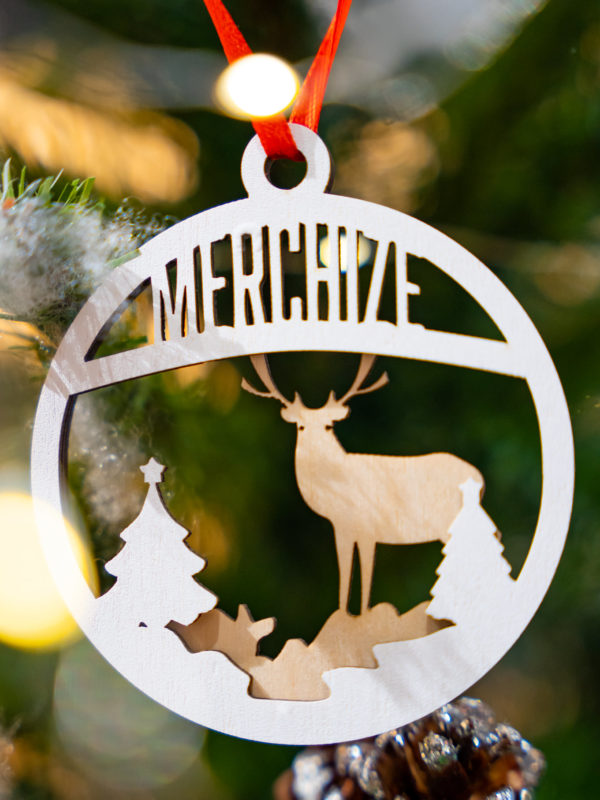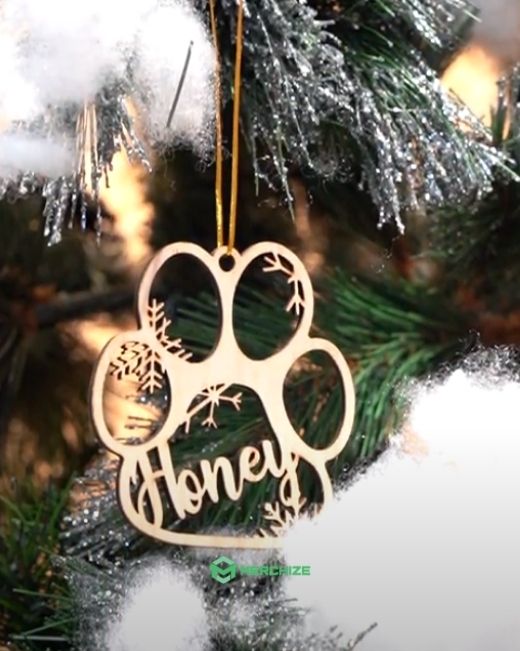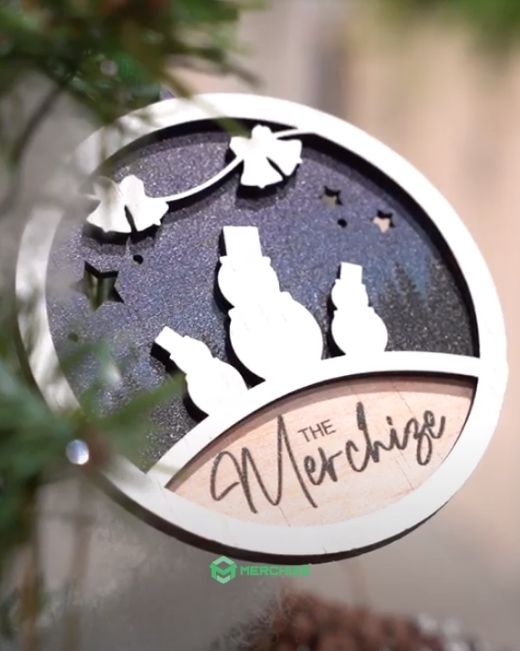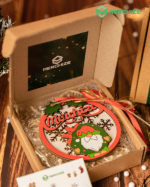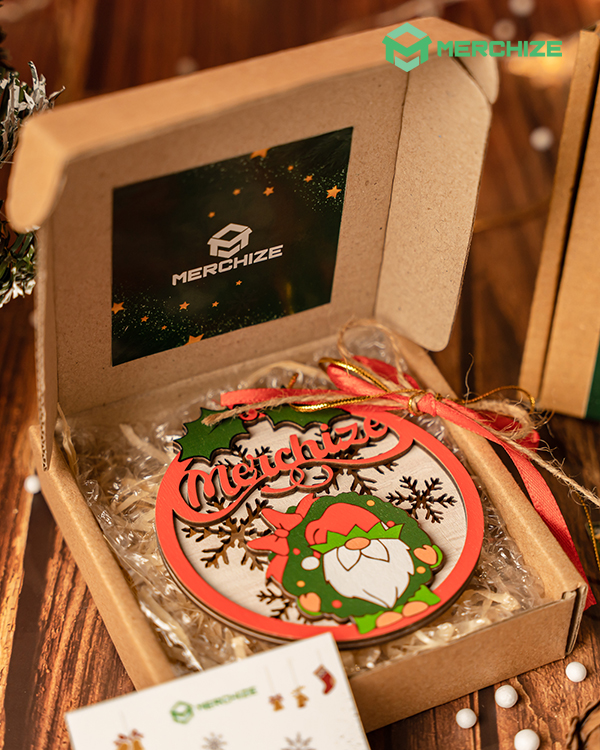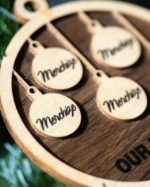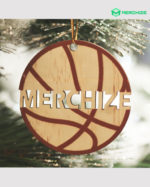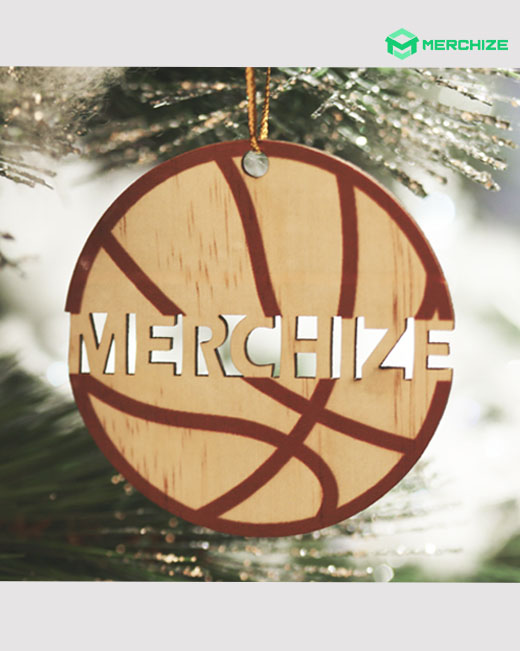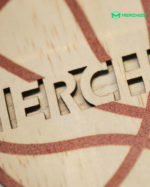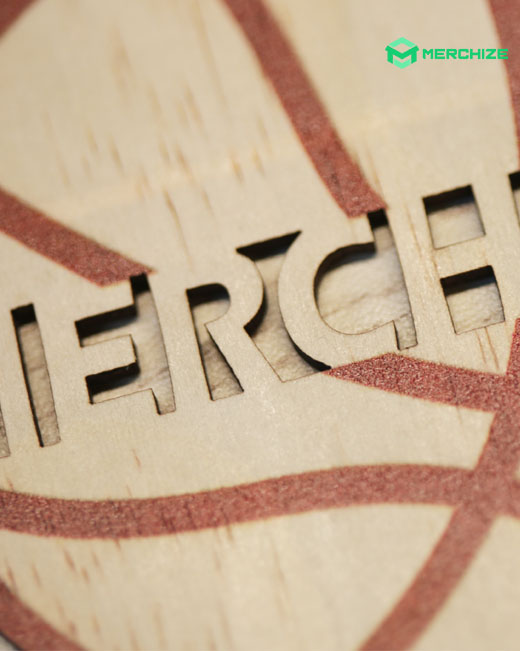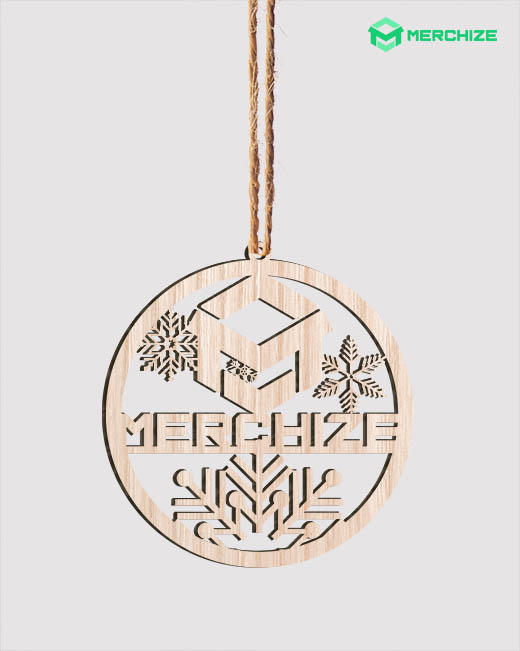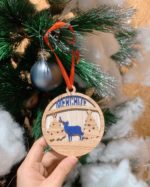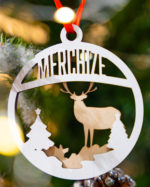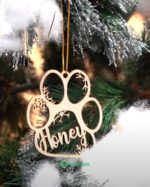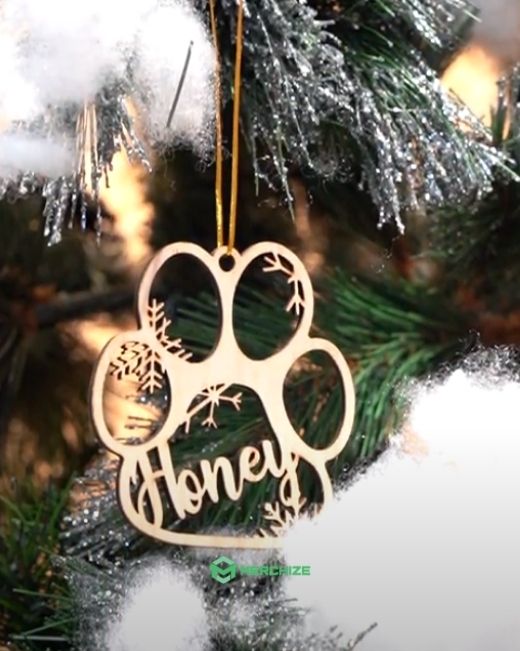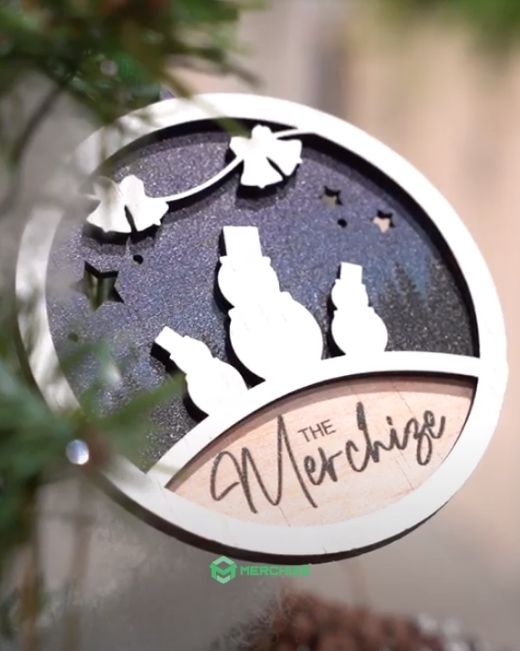 Laser Cut
Wood Ornament
A custom ornament is a perfect way to commemorate a special day. Whether it's for a wedding, anniversary, birthday, company party, Christmas, or another life event, your custom wood ornament will be a best seller in your stores. It is made from ASH Plywood. 
This product is made on demand. No minimums. Fast order processing and shipping time.
Easily customizable
MOQ: 1
Made in Vietnam
Bundle & Create Amazing Gifts
Brand Packaging Kit

$0.8

(Limited Time Offer)

View Details
Custom Wood Ornaments can be used as home decorations or meaningful gifts for friends and relatives on special occasions such as Christmas, Valentine's, and birthdays. The product is cut with precision, presenting even the small details in your design.
Material: Ash Plywood – Polished, lightweight, durable wood with a natural bright grain. This material has a high tolerance to humid environments.
UV printing and Laser Cut technology create details with high precision.
Wood thickness: 3mm (1/8 inch).
3 available decoration types:

Printed Wood Ornament:

one-layered

printable & cutout shape.

Layered Wood Ornament:

double-layered

printable & cutout shape.

Cutout Wood Ornament:

one-layered

cutout shape.

Size 4×4 inches

Each ornament comes with 3 hanger strings: Gold Metallic, Red Ribbon, Jute Twine Strings.
Tracking Country Origin: US.
Wood Ornament Print Guidelines
Submit JPEG/PNG files with at least 300 DPI
‍To ensure the highest quality when printing make sure your files follow our Design Template.
Download templates and mockups for products:
Printed Wood Ornament here. 
Layered Wood Ornament here.
Cutout Wood Ornament here.
Save your files with the right format
Our printers accept both PNG and JPEG files. For printing purposes, always convert them to CMYK.
You can learn more about creating suitable print files over

here

.
Note for artwork with transparency: Since .PNG files are only in RGB color space, we recommend creating your print files in CMYK and then converting them to an RGB color profile.
Fill the entire design space
‍‍Make sure your image covers the entire print area to ensure maximum coverage.
Keep important design elements within the safe print area
The Safe Print Area line appears as a green dotted line when you're designing your product.
Keep important parts of your design, like text or photos within the Safe Print Area to prevent them from being trimmed off.
Keep opacity greater than 25%
This following tutorial is guide about:
– How to use the .PSD Templates of Layered Wood Ornament
– How to generate mockups from the print file
You can follow mostly steps of above template guideline for other decoration types.
How To Get The Best Results
Everything outside the safe print area is considered to be a bleed margin. You should extend your design to the edge of this area to prevent the appearance of irregular borders.
Print Outcomes Disclaimers
Due to the variability of computer and printer settings, we can not guarantee an exact 100% color match between the actual color printed and the color as seen on-screen for each order.
It is highly recommended that you double-check some artwork files that you're unsure about with our Support team first, before processing your order.
Questions about colors, fonts, placements etc? Send us a message for further customization.
Avoid prolonged exposure to water and high temperatures
Holiday ornaments are frequently purchased as sentimental gifts, physical reminders of inside jokes, or simply beautiful decorations. 
If you choose high-quality, unique ornaments, you can have a year-round business. 
They come in many shapes, materials, and sizes.
The larger forms generally have more detail and attract a lot of attention. They sell very well and you can command significant markups on them.
The small forms sell very well to people with children and grandparents who want to give a gift. The children actually drive the sales on the small forms. Children get in front of a display and chatter about every form that they see.
A recent survey found that while 85% of Americans want to be involved in the process of creating personalized home decor and gifting items, they prefer choosing from curated designs rather than taking on a traditional DIY project.
Top ideas for personalized ornaments
Family photos
Baby's first Christmas
Wedding anniversary
Child's artwork
Pet photos
Design keyword ideas
family, friends, couple, new born, anniversary, holographic, pastel, glitter, congratulation, party, glam, snow, winter, cozy, hipster, watercolor, celebration, fairy, magical, festival, holiday season, cute, funny, parody, whimsical, elves, Santa, stocking, Jesus, bobo, retro, vintage, groovy, cartoon, comic, games, dinosaur, iridescent, sparkle, simmer, ombre, tie-dyed, gnome, animal, unicorn, christmas trees, costume, floral, penguins, polar bear, snowman, rustic, farmhouse, Mr. & Mrs. Claus, holly, gingerbread, marshmallow, scrapbooks, reindeer, Merry And Bright, invitation, buffalo plaid, turkey, western, ho ho ho, Home Sweet Home, memorial, camping, travel, hiking, snowflakes, noel, sleigh, jingle bell, North Pole, sport, wreath, greenery, Santa baby, Snowmies, Chillin, hippie, 70s, 2023, Scandinavian, poinsettias, twigs, pine branches, eucalyptus leaves, wonderful time, a-Z Alphabet, bohemian, Faith in God, wine, champagne, resolution, bucket list, DIY, nature, earthy, antique, romantic, foliage, wildflowers, farmhouse, Hygge, Nordic, Folk, Chimney, line art, Squirrel, Woodland, walrus, northern lights, ice crystals, ice floes, arctic winter elements, Scripture, blessing, Christian, Lord, heaven, fearless, Inspiration, quote, religious, motivated, hope, crafts, grinch, clark, angel, thankful, prayed, cross, biblical, warrior, hunter,…
Merchize is proud to supply large quantity orders customized to the specifications our clients in the production, manufacturing and other fields.
We have extensive experience working closely with a wide range of businesses to deliver excellent value. From full sheets in bulk to cut to size requirements and everything in between, our knowledgeable team will work to exceed your expectations.
You can reach us anytime via [email protected] and we will provide a quote within 2 working days.