Print on Demand for Custom Merch
Exclusive personalized, unique merchandise for you to sell, build brand globally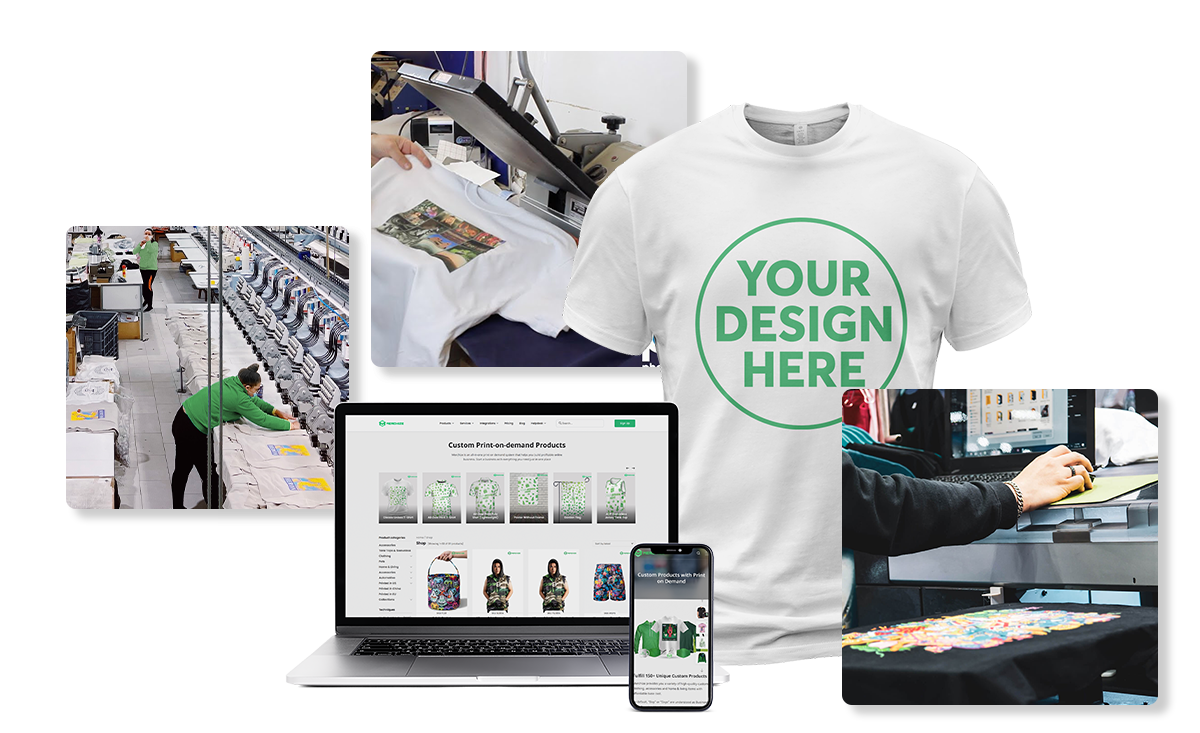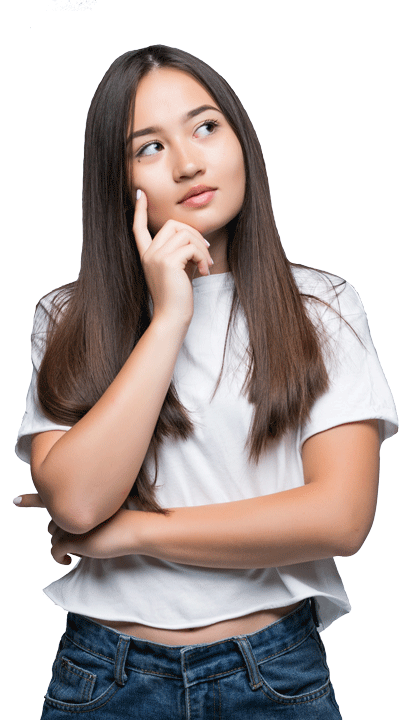 What is Print on Demand??
Print-on-demand is a business model that allows sellers to make on-demand products and dropship them to customers.
Unlike dropshipping methods, print-on-demand products are only produced once the order is made. There is no minimum quantity required.
By choosing print on demand, you won't have to worry about manufacturing, storage, and shipping. Everything, except for designs and promotions, is handled by print-on-demand providers.
How Do Print-on Demand Fulfillment Services Work?
Simple and intuitive, our efficient operating system makes fulfillment and inventory management easy. You can manage your entire fulfillment process in just a few steps.
Create Merchize account
Start by creating a Merchize fulfilment store. Then, connect your integrated selling store with Merchize.
Design & Sell Products
Choose products from our catalog, and make designs. Then, add them to your store and wait orders come in
Fulfilled by Merchize
Merchize takes care of the entire fulfilment process. We produce & ship your orders to your customer
We deliver
fulfilment solutions that fit different types of business
Free to use
Merchize is free to use, you only pay for orders are fulfilled and shipped.
Competitive pricing
Sellers can gain a higher profit when selling with Merchize
No minimum order
Print as many or few designs as you want. You can start your business with Merchize from small initial investment.
Fast and friendly support
We put customers in the center and all decisions are made from the needs, desires, and delight of the customers.
Sync across platforms with powerful integrations
Merchize order fulfillment system is designed to sync and track orders automatically from popular marketplaces (Amazon, Etsy, Ebay...) and platforms (Shopify, WooCommerce...)
Transparent production & convenient order tracking system
You can keep track, control, update real-time status of all the orders from your Merchize fulfillment store.
Maximize & invest in high-standard production equipments
We offer a variety of cutting-edge print technologies & production methods with an emphasis on quality, consistency, and efficiency.
Built-in tool to create stunning mockups online
Handy mockup generator tool allows you to create professional product images for your own use.
with competitive pricing in our catalog
highest shipments per day
delivered in, serve worldwide customers
invested in equipment & technologies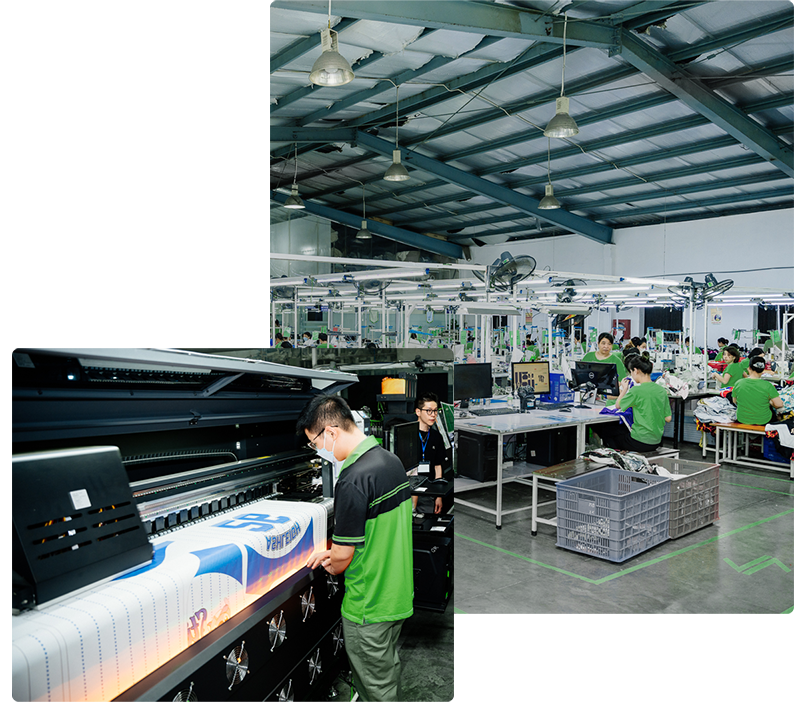 VN
I
US
I
EU
I
China
I
AU Fulfillment Centers
We own a 43,000-sq/ft VN-based manufacturing facility and currently offer fulfillment sites in the US, EU, AU and China with a combined thousand of square feet.
We have the ability to turn orders around in a timely manner. Products reach your customers within a few days.
We carefully control our consistent output standards, compliant quality with our global partners & supply chain network.
Power up your business growth with our
advanced solutions
You can create custom labels, hang tags, notes, pack-ins, and more for your orders. Couple your branded promotional products/decorated apparel with our full-service fulfillment.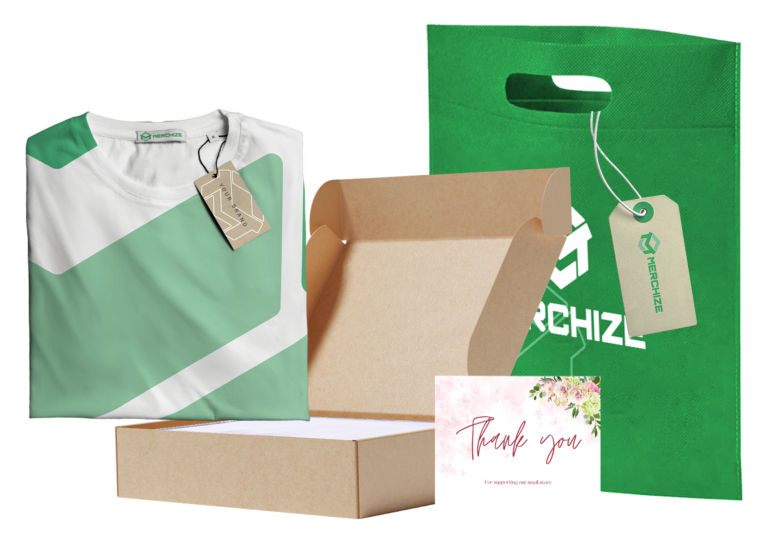 Whether you're taking the first step in building your business or taking bigger steps to scale it, grow it with Merchize FBA Fulfillment. Get manufacturing, quality control, FBA prep & freight forwarding that is reliable and cost-effective.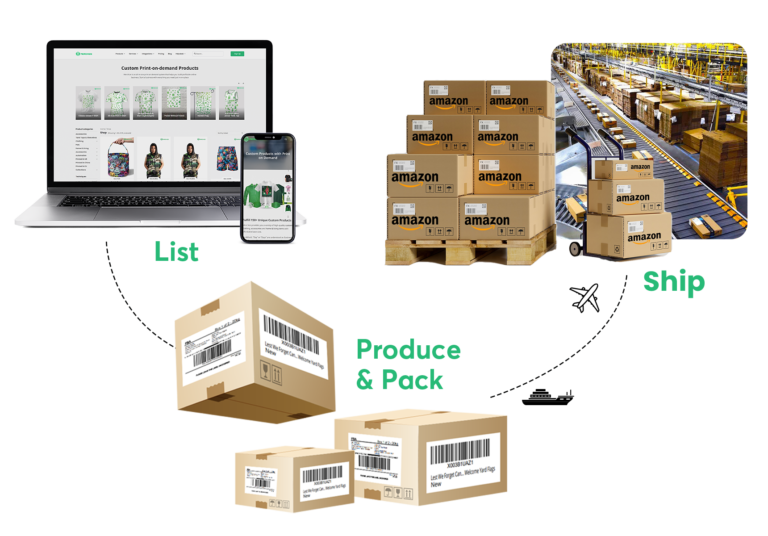 Scale your business with ease. Our storefront delivers performance, security, integration and powerful built-in analytic & marketing tools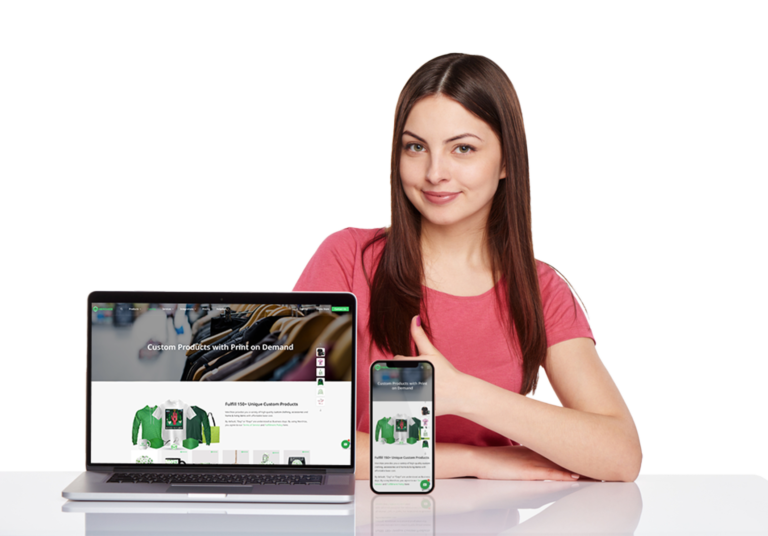 We can provide bulk ordering at wholesale prices, offer discounts for certain sales thresholds, and maximize tremendous profit in the long run.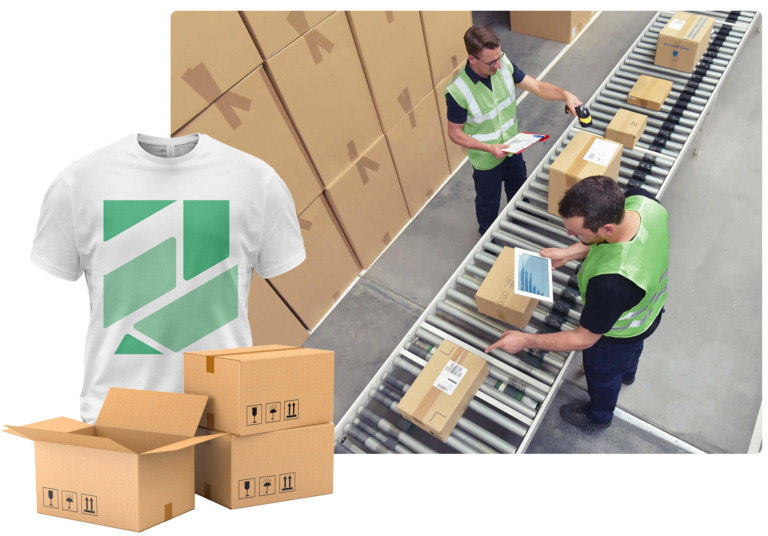 Other on-demand services are also in the works, like tailored options, finishing, variances or attributes of products.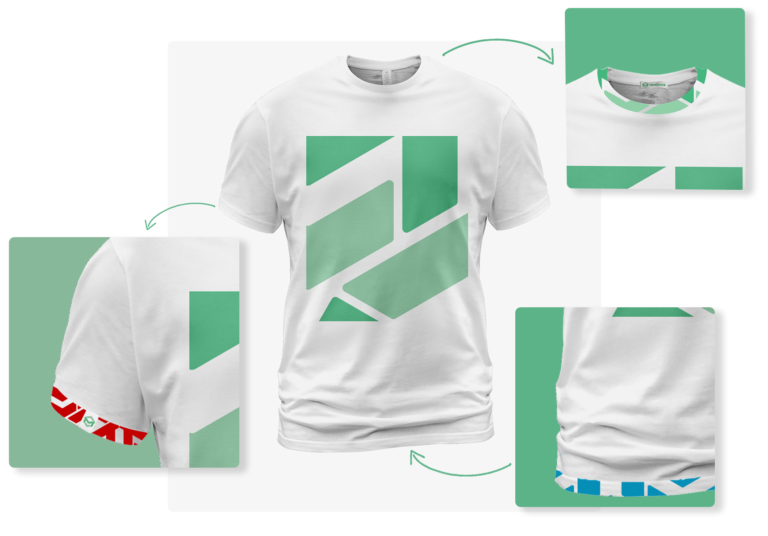 Enjoy outstanding results with unique print on demand products
Make a lasting impression with high-quality products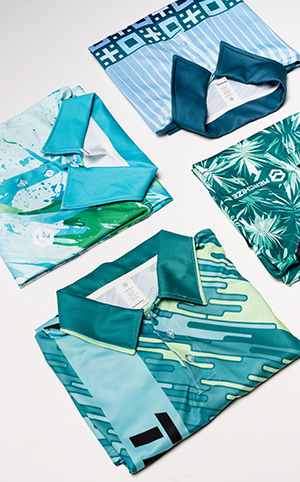 AOP Polo Shirt
AOP Baseball Jersey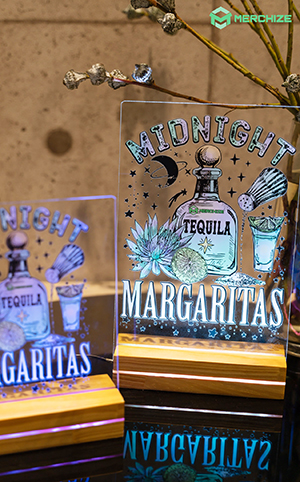 Custom Photo Night Light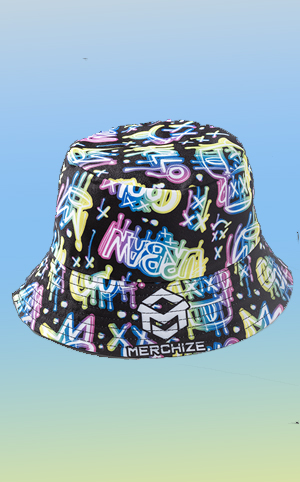 AOP Reversible Bucket Hat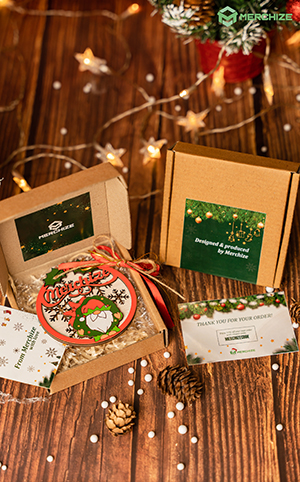 Custom Branding Kit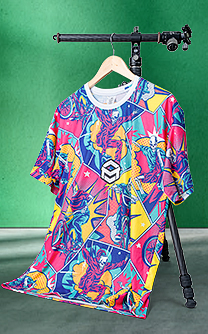 AOP Comfort T-shirt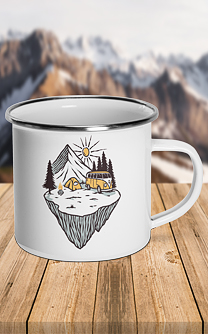 Campfire Mug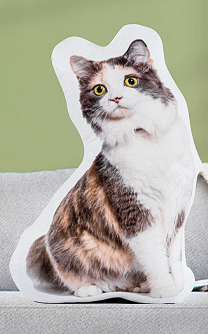 Plush Pet Pillow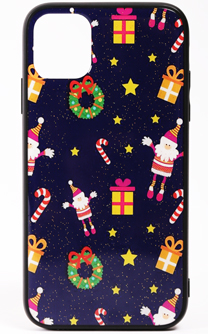 Rubber Phone Case
Top Current Trending Print on demand Products
Pros and Cons of Print on demand
No upfront cost: It takes not a single penny to start print on demand business. You don't have to pay for the product before anything is sold.
No stock: You won't have to worry about keeping and managing stocks. It's a huge cost reduction and stress relief.
Low risk: No stock and no upfront cost mean lower risk on your part. You have the freedom to unleash your creativity and try out more products and ideas as you want.
Low entry barrier: Simple and automated process will help turn your ideas into products easily. No past experience is required. You can start anytime, anywhere.
Cross-border business: Expanding your business across borders has never been easier. Your products can be delivered anywhere in the world without complicated processes and paperwork.
Limited control: You rely on the print on demand providers for the production and shipping of your products. It means you have less control over the process and quality.
Longer shipping time: Print on demand requires more time to be delivered since the product needs to be printed before being packed and shipped to customers.
Higher product cost: Print-on-demand products usually costs more than regular mass-produced goods because each item is made individually, on demand. But it also means more room for personalization.
Fewer product options: Not everything can be provided through print on demand. Instead, print-on-demand businesses focus on highly customizable products.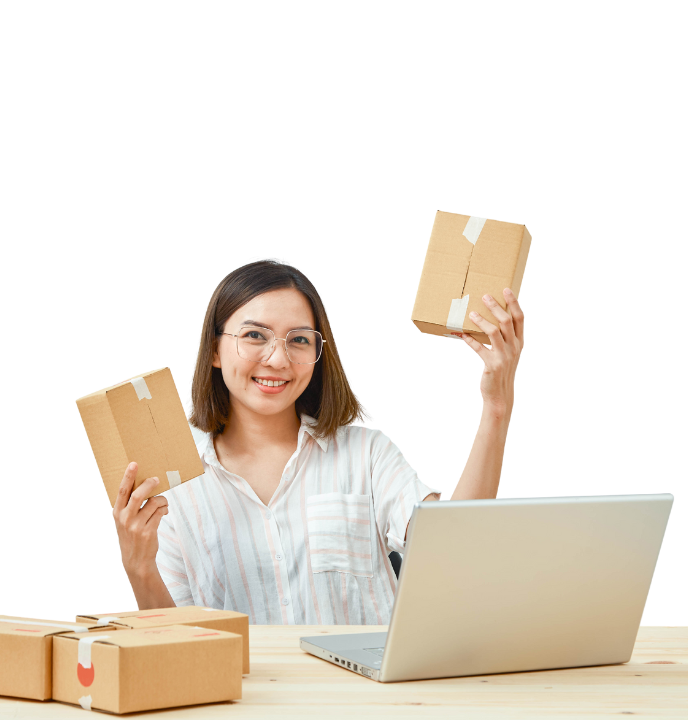 Tips for Print on demand Beginners
Pick your niches
To guarantee a better chance of success, a newbie should find their niche or a specific market with a special demand to aim at. Here's how you can find the best print-on-demand niches with high potential:
Do your research: Use keyword and trend forecast tools, both free and paid, to detect solid and trending niches. Keeping your eyes on the market and competitors will give you ideas on which niches are worth trying.
Understand your niches: To make a product appeal to customers, understanding niches is seriously important. This way, you can create relevant designs that speak to your audience.
Validate niche potential with testing: Before going in full force, you must test the demand for your selected niches. If your campaigns gain positive results, you can start investing more in this niche.
Create unique and relevant designs
Why customers should buy your print-on-demand products? Obviously, it's the designs that capture customers' interest. You must create designs that hit the sweet spot of unique and appealing designs. If you're not familiar with the design process, here are some suggestions for you:
Hire freelance designers from Fiverr or Upwork.
Use simple online design tools like Canva to make your designs.
Make simple designs using our Mockup Generator.
Promote your products with social media marketing and advertising
To sell products online, it's necessary to market your products to the right audience.
Build trust-worthy social media profiles like Facebook, Instagram, and Tiktok.
Run paid advertising campaigns: Advertising platforms like Google Adwords or Facebook Ads allow you to approach a larger, more targeted audience.
Utilize email marketing: Build your customer list and execute efficient email marketing – it will help to reach customers in a cost-efficient way.
Optimize website for search engines: SEO helps customers to find your print-on-demand products through search engines. It's a low-cost, stable channel to find customers.
How are Merchize's Tiers determined?
Merchize's tiers are based on the number of units you fulfill on Merchize fulfillment over the prior 30 days. We don't bill you at that tier for the current or coming month. Instead, you will receive the cashback surplus at the end of month.
How do I know when an order was shipped / delivered?
In the Order section, click on a specific order. The Order Progress bar will appear at the top of page. Here you can check the status of your order:
 In Production: The order is in production.
Shipment started: The order is packed and sent to shipping carrier.
 In transit: The order has arrived at the intermediate transit station.
Last node: The final status of the order (It shows one of the following labels: Delivered, Cancel, Error, Return to sender, or Others).
Which countries does Merchize ship to?
We can ship to all countries from our factory & distribution centers in the Vietnam, USA, Europe, & China.
What shipping carriers does Merchize use?
Merchize partners with carriers like USPS, UPS, Royal Mail, DHL… Depending on the destination country, we will select the suitable carrier to deliver your orders.
Does Merchize ship to APO & PO Box Addresses?
We can ship to APO & PO Box Addresses for most of our products. Note that: Orders to US military zones (AE, AO, AA, AP), unincorporated territories (PR, VI, GU, MP, AS), HI, and AK will use Royal Mail services and follow ROW shipping fee.
Does Merchize offer fast-shipping?
At this time, we don't offer fast shipping from Vietnam, but there are fast-shipping options from our US and EU facilities.
Can a marketing insert or message packing slip be added to my orders?
We don't provide packing slips at the moment, but you can use our custom thank-you card with your own message and then add to the packages.
Alternatively, you can choose from other branding options we provide.
If the products are sourced in vietnam factory, will the tracking link I will be giving to my clients show Vietnam as the shipment departing country?
The tracking will show the Carrier originating post location. If the package is shipped to the US, then it will show tracking origin from the US. For other countries, the tracking displays information depending on the parcel's route.
Nothing in the tracking number will tell that the package is originated from Vietnam.
What about the importing and duties fees to Europe ?
All customs, taxes, and duties charges are included in our shipping cost.
How to integrate Selling Stores with Merchize?
We want to make your experience seamless, fully automated, and simple. Our fulfillment system seamlessly integrates with almost every online shopping cart (including eBay, Amazon, Shopify, Woo, and many others).
What Print on Demand (POD) products does Merchize fulfill?
Merchize provides an extensive catalog of 350+ print-on-demand products. Our catalog covers different categories, from clothing, and accessories to home decoration.
Besides the basic go-to print-on-demand products like T-shirts, Hoodies, and mugs, we also provide many unique print-on-demand products made with advanced printing techniques (DTG, Sublimation, Laser cut, etc.)
Does Merchize offer discounts or wholesale?
Most of our products are available in tiered pricing. You will get discounts if a certain amount of units are sold.
Plus, Merchize also runs different promotions throughout the years. For more updates on the latest discounts, join our Facebook communities or subscribe to your newsletters.
If you are interested in buying wholesales, please check out our FBA services or contact our support team to discuss this in more detail.
Do you have a minimum order?
No, Merchize does not require minimum quantity for print on demand services. We make and deliver even just one order. There is also no upfront cost required.
How long does it take to ship my customer?
The shipping time can vary from 3 days to 25 days depending largely on the distance between the fulfillment center to the shipping destination.
With a wide network of fulfillment centers located in Vietnam, the US, the EU, and China, Merchize can ensure an efficient, time-saving supply chain that makes shipping faster. 
Where is Merchize located?
Merchize is headquartered in 29 Nguyen Co Thach, Nam Tu Liem, Hanoi, Vietnam. We have on own manufacturing facility located here in Vietnam as well as other printing facilities in the US, EU and China.
How can I contact Merchize?