Google Shopping Integration
Merchize not only simplifies the process of linking your online store with Google Shopping by seamlessly syncing products; we also offer comprehensive and intuitive integrated management of your ecommerce business.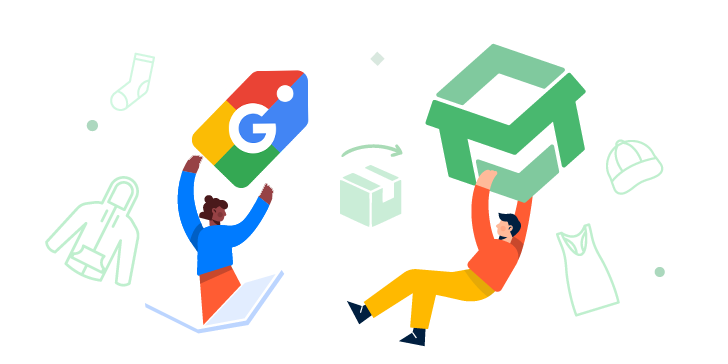 Key Benefits of Merchize x Google Shopping Integration
Instantly sync and easily create campaigns
Automatically sync all the newly added products and updates from your Online stores every 4 hours including Price, GTIN, Brand, MPN, etc.
Dynamic Remarketing Tagging and Conversion Tracking
With just a few clicks, all the Google Ads (Global Site tag) tracking tags can be added with pinpoint accuracy.
Optimize Google Shopping feed
Merchize auto-generates custom labels, colors, patterns, genders, size types & other advanced feed properties. We optimize your feed to fully comply with Google Shopping's Product Specifications.
Choose extensive products from our catalog and start selling on Google Shopping