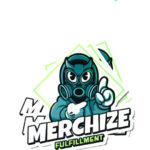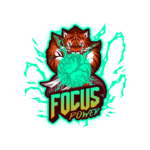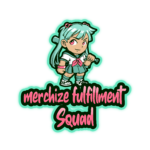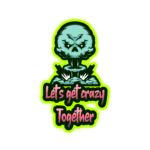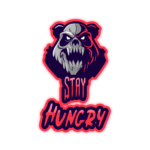 Digital Printing
Print on Demand Stickers
$1.75
Print on demand sticker with excellent quality, waterproof and sun-resistant, shiny, and light. These products are safe for children and are suitable for most surfaces. Design on your own to express your personality. Ideal for personalizing a notebook, water bottle, laptop, etc.
This product is made on-demand. No minimums. Fast order processing and shipping time.
Easily customizable
MOQ: 1
Made in Vietnam

Average Est. Processing Time
2-3 business days

Average Est. Shipping Time
US: 4-7 business days
EU: 10-12 business days
ROW: 10-15 business days
2-6 additional days due to Covid-19

Print On Demand Sticker Information
Whether the idea is to spruce up a journal or better organize a wall calendar, using our best print on demand sticker can boost your productivity a lot easier.
High-definition printing is applied, characterized by vivid colors and clear images.
Sticks on different types of surfaces.
Waterproof, sun-proof, UV resistant.
Thick and durable.
Bright colors.
Sizes: 3×3 inches, 4×4 inches, 5×5 inches, 8×8 inches, 12×12 inches.
Tracking Country Origin: US.
Size (inch)

Tier 1
(0-999 sale/mo)

Tier 2
(1000-2999 sale/mo)

Tier 3
(3000+ sale/mo)

Ship US

Ship EU

Ship ROW

First
Additional
First
Additional
First
Additional

3x3

$1.75

$1.5
$1.25

$5.4

$0.5
$7
$1
$11.2
$2

4x4

$1.75
$1.5
$1.25

$5.4

$0.5
$7
$1
$11.2
$2

5x5

$1.75
$1.5
$1.25

$5.4

$0.5
$7
$1
$11.2
$2

8x8

$2

$1.75

$1.5

$5.4

$0.5
$7.1
$1
$11.2
$3.1

12x12

$2

$1.75

$1.5

$5.4

$0.5
$7.1
$1
$11.2
$3.1
US State includes AE, AO, AA, AP, PR, VI, GU, MP, AS belonging to the US military zones that will use Royal Mail. The shipping fee follows ROW line.

Custom Product
Mockups & Templates
Print Guidelines For Print On Demand Sticker
Submit JPEG/PNG files with at least 150 DPI
‍Follow our Design Template to get the highest printing quality. Download templates and mockups for print on demand vinyl stickers here.
Save your files with the right format
‍For all 2D product designs, make sure the color profile is set to CMYK at first. Follow this printing guide article for further information.
If the artwork has transparent designs, convert color setting to RGB. Finally, save the design with PNG format. Otherwise, save the design with JPG format.
Fill the entire design space
Your image must cover the entire print area to ensure maximum coverage.
Place important design elements within the safe print area
‍‍‍All-over print files are automatically scaled to fit all sizes, so keep all important graphics or texts within the safe print area.
Keep opacity greater than 25%
Exact design placement and/or pattern alignment can't be guaranteed.
Aligning patterns/images perfectly from front to back is not possible.

High-quality
Waterproof, sun-proof, UV resistant

Bright colors
Our printing technique matches all your design details
Wipe it off gently with a clean, dry cloth.
Our print on demand stickers are Never Out of Stock, Fast Processing Time and Shipping Time with Reasonable Basecost.