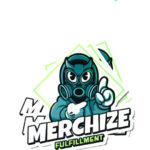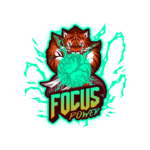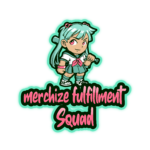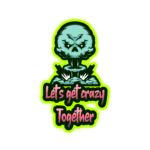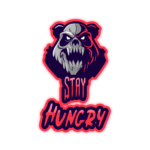 Digital Printing
Print on Demand Stickers
$1.75
Our print on demand sticker with excellent quality, waterproof and sun-resistant, shiny, and light. These products are safe for children and are suitable for most surfaces. Design on your own to express your personality. Ideal for personalizing a notebook, water bottle, laptop, etc.
All Merchize custom stickers & decals are made on-demand. No minimums. Fast order processing and shipping time.
Easily customizable
MOQ: 1
Made in Vietnam

Average Est. Processing Time
2-3 business days

Average Est. Shipping Time
US: 4-7 business days
EU: 10-12 business days
ROW: 10-15 business days
2-6 additional days due to Covid-19

Print On Demand Sticker Information
Whether the idea is to spruce up a journal or better organize a wall calendar, our best print on demand sticker will be the best choice to show up your creative mind. 
Thick and durable white glossy removable vinyl material
High-definition printing is applied, characterized by vivid, bright colors and clear images.
Using kiss cutting for extra protection and easy to use
Can be used for functional purposes such as branding or labeling. Otherwise, they often adhered

 to

 personal items for decoration such as lunchboxes, phone cases, tumblers, notebooks, cars, windows…
Material with smooth surfaces such as wood, vinyl, glass, and leather are the best to apply stickers. 
High-quality printer ink that is waterproof & sun-proof. Perfectly fine for all kinds of mid to long-term indoor and outdoor uses, unless subjected to excessive abrasion or chemical exposure.
Maximum sizes: 3×3 inches, 4×4 inches, 5×5 inches, 8×8 inches, 12×12 inches.
Tracking Country Origin: US.
Size (inch)

Tier 1
(0-999 sale/mo)

Tier 2
(1000-2999 sale/mo)

Tier 3
(3000+ sale/mo)

Ship US

Ship EU

Ship ROW

First
Additional
First
Additional
First
Additional

3x3

$1.75

$1.5
$1.25

$5.99

$0.5
$7
$1
$11.98
$2

4x4

$1.75
$1.5
$1.25

$5.99

$0.5
$7
$1
$11.98
$2

5x5

$1.75
$1.5
$1.25

$5.99

$0.5
$7
$1
$11.98
$2

8x8

$2

$1.75

$1.5

$5.99

$0.5
$7.1
$1
$11.98
$3.1

12x12

$2

$1.75

$1.5

$5.99

$0.5
$7.1
$1
$11.98
$3.1
US State includes AE, AO, AA, AP, PR, VI, GU, MP, AS belonging to the US military zones that will use Royal Mail. The shipping fee follows ROW line.

Custom Product
Mockups & Templates
Print Guidelines For Print On Demand Sticker
Submit JPEG/PNG files with at least 150 DPI
‍Follow our Design Template to get the highest printing quality. Download templates and mockups for print on demand vinyl stickers here.
Note: 3×3 inches, 4×4 inches, 5×5 inches, 8×8 inches, 12×12 inches are the largest sizes your sticker sheet can be printed. You should extend your design to the safe area line to ensure the final product has maximum size.
Save your files with the right format
Our printers accept both PNG and JPEG files. For printing purposes, always convert them to CMYK.
You can learn more about creating suitable print files over

here

.
Note for artwork with transparency: Since .PNG files are only in RGB color space, we recommend creating your print files in CMYK and then converting them to an RGB color profile.
Fill the entire design space
Your image must cover the entire print area to ensure maximum coverage.
Place important design elements within the safe print area
The Safe Print Area line appears as a green dotted line when you're designing your product.
Keep important parts of your design, like text or photos within the Safe Print Area to prevent them from being trimmed off.
Keep opacity greater than 25%
How To Get The Best Results
Everything outside the safe print area is considered to be a bleed margin. You should extend your design to the edge of this area to prevent the appearance of irregular borders.
Print Outcomes Disclaimers
Due to the variability of computer and printer settings, we can not guarantee an exact 100% color match between the actual color printed and the color as seen on-screen for each order.
It is highly recommended that you double-check some artwork files that you're unsure about with our Support team first, before processing your order.

High-quality
Waterproof, sun-proof

Bright colors
Our printing technique matches all your design details
Wipe the dust off gently with a clean, dry cloth.
Our print on demand stickers are Never Out of Stock, Fast Processing Time and Shipping Time with Reasonable Basecost.