Make A Superlative Custom Merchandise Store
Show your personality and what you stand for with your own custom merchandise store. And Merchize helps you build your direct-to-fan store, no matter who you are, Gamers, KOLs, Influencers and so on
How Your Merchandise Store Works?
It's so easy to create and sell your merchandise store with Merchize services and system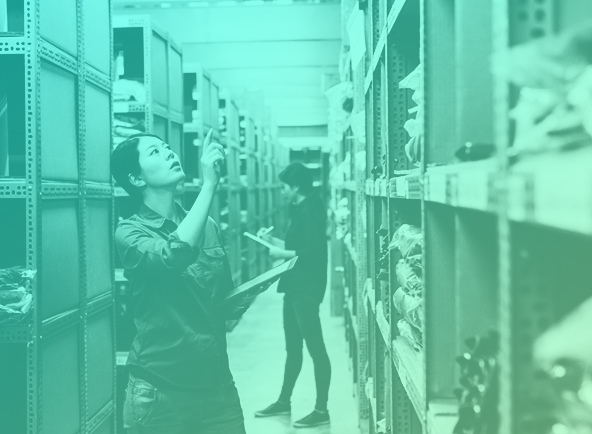 We Produce And Ship To Your Fans
Merchize offers an end-to-end fulfillment solution, from creating a web store to sell your merchandise goods, manufacturer and ship straight to customers.
We own the largest manufacturer in Vietnam which can ensure the high quality of your merchandise products along with diversity of prinint-techniques.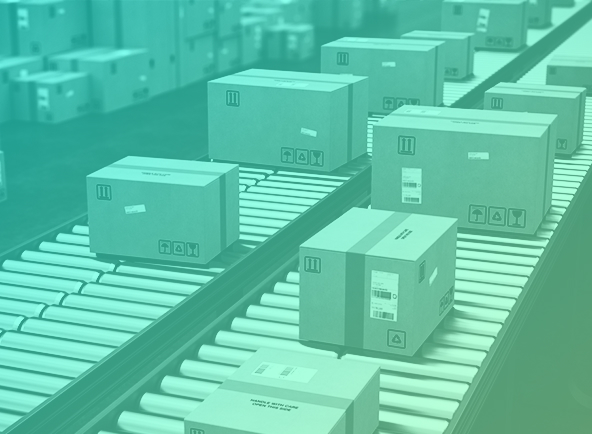 Visualize Your Ideas For Your Fans
Create your own fully-customisable products with Merchize and visualize your personality from ideas to the streets by opening and selling your merchandise
Is Print On Demand Merchandise A Good Idea?
Yes. The merchandise market is moving beyond the ready-to-buy products and deep into the realm of customization. The idea of making personalised products is a concept that many people resonate with since they can express their personality, style, political ideology or anything else through their own print on demand products and custom merchandise store.
The bestseller print on demand products that should be add to your custom merchandise store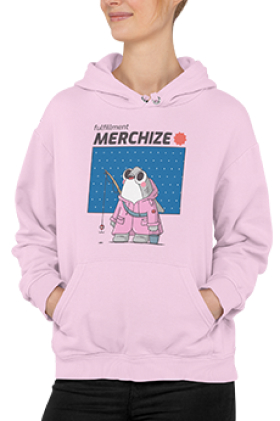 Our Hoodie should be the good choice for you to start a merchandise store since its' fit and easy-to-wear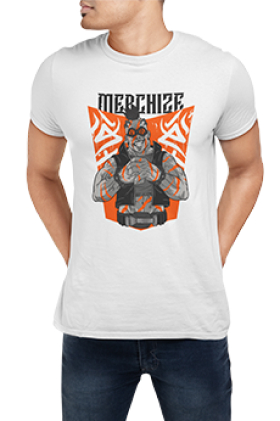 Our bestseller all the time T-shirts make it easy to put together a casual outfit without thinking too hard.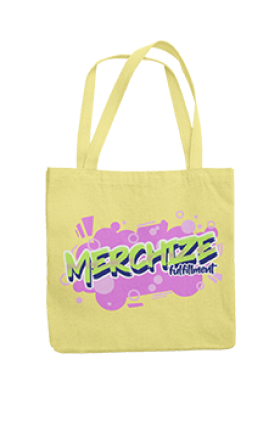 An custom tote bag which have your signal with diversified usage will make your fans remember you all the time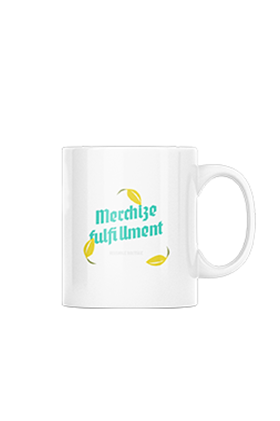 This customizable mug will be the bestseller for your merchandise store which can help you reach to your fans.
Frequently Asked Questions
Some typical questions that you might ask
Since we are print on demand and fulfillment service provider, it is no minimum order required. The product will be produced once your customer complete the purchase. As a result, you will no longer worry about inventory, 
The order will be produced when your customers complete the purchase and. It will be taken 1-6 business days for production based on the type of product.
In term of delivery, it is normally taken 4-7 business days for US shipping, 10-12 business days for EU shipping and 10-15 business days for ROW shipping.  
Merchize is now offering 8 different printing techniques, which are:
Direct to Garment (DTG): a simple and easy way for exceptional print quality. It is a process of printing on textiles using specialized inkjet technology.
Dye Sublimation: or also known as Sublimation is a process of turning solid ink into a gas, avoiding a liquid stage and permanently fusing the graphic with the polyester material.
UV Digital Printing: a printing technique that directly inkjet with UV ink and instant drying by UV light. 
Cut Laser/ Engraving Laser: A laser cutter is capable of two separate techniques- laser cutting and laser engraving. Laser cutting utilizes a high-powered laser to cut the material into various shapes whereas a laser engraver can engrave a piece with a design. 
Heat Transfer Decal & Vinyl: this printing technique uses the vinyl heat transfer material to design and print on products. By using heat, the design will firmly stick on product's surface, even better than other techniques.
PET: This is a technology that directly prints the design on PET film sheet then apply a layer of thermal transfer glue on top and use the heat press machine to press the adhesive on the printed surface.
Decal: This is a method of using ink to print on the decal sheet and the product has an adhesive layer underneath.