Custom Jerseys - Unleash Your Creativity
Merchize All Over Print Baseball Jersey shirt is the ideal combination of style, durability, and affordability. With a wide range of high quality AOP Jerseys to choose from, our customized jersey are an excellent choose of your's customers.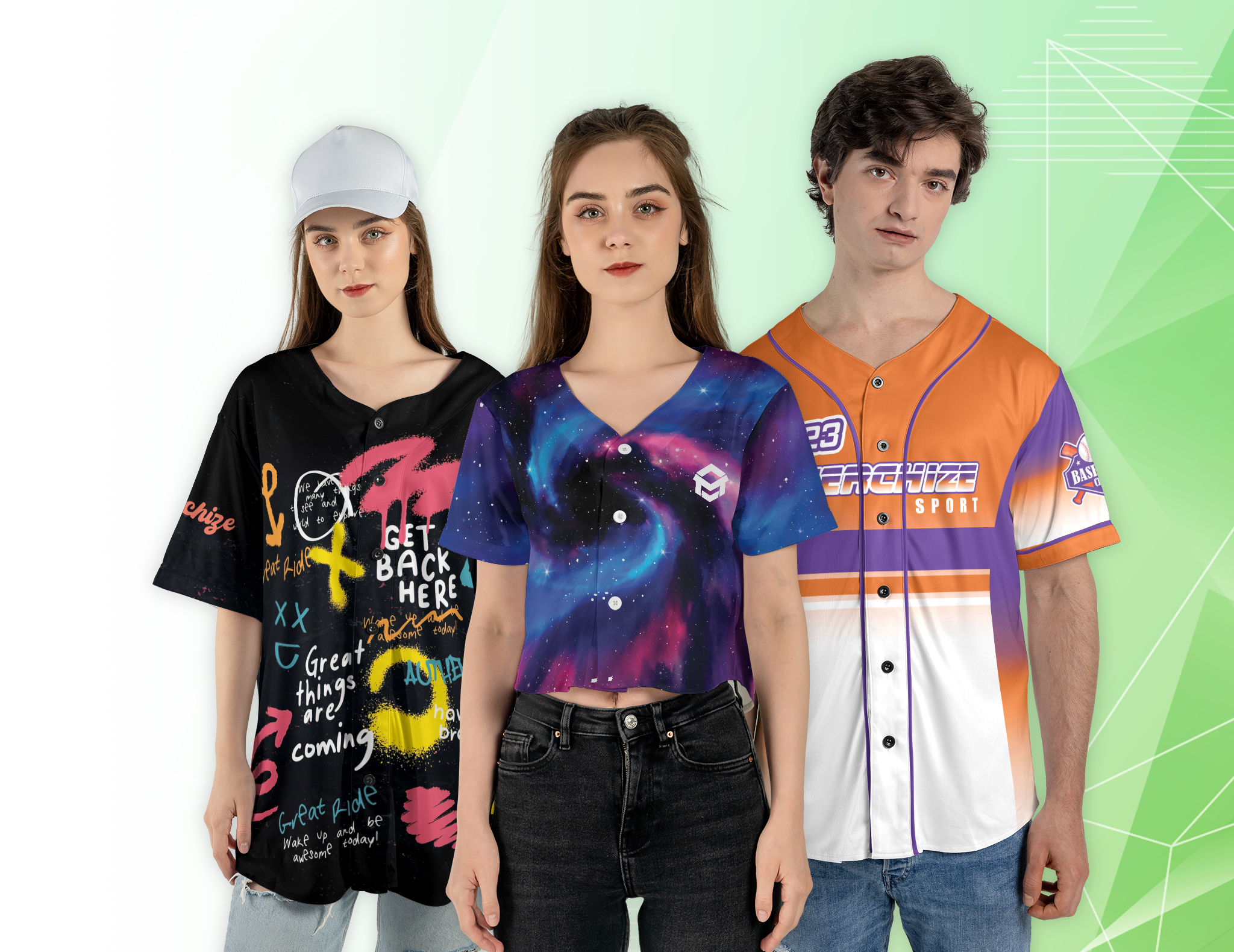 Make your own Jerseys easily with Merchize
You can create an account for free with Merchize with no upfront costs. Simply register, start designing and sell online.
No minimum Order Quantity
With Merchize, you can print as many designs as you want. You can start your own online business with a small initial investment.
A diverse range of custom jersey
Wide range of print on demand jersey products from V-neck short sleeve to crop top with a true size from S to 5XL.
Create Your Own Unique Custom Jersey with Merchize
Cool - Comfortable - Good moisture wicking
This AOP Baseball Jersey is made from high-quality fabric that comes with a soft surface, providing comfort to the wearers. Plus it's breathable, quick-drying. It keeps smelling nice regardless.
Unique and outstanding design
Our baseball Jersey features customizable piping around the hem and sleeves. In particular, the two sides of the shirt can be easily customized with two different designs.
High-quality printing, bright colors
Our printing jersey products come with vibrant and long lasting sublimation printing which can make your customer satisfied.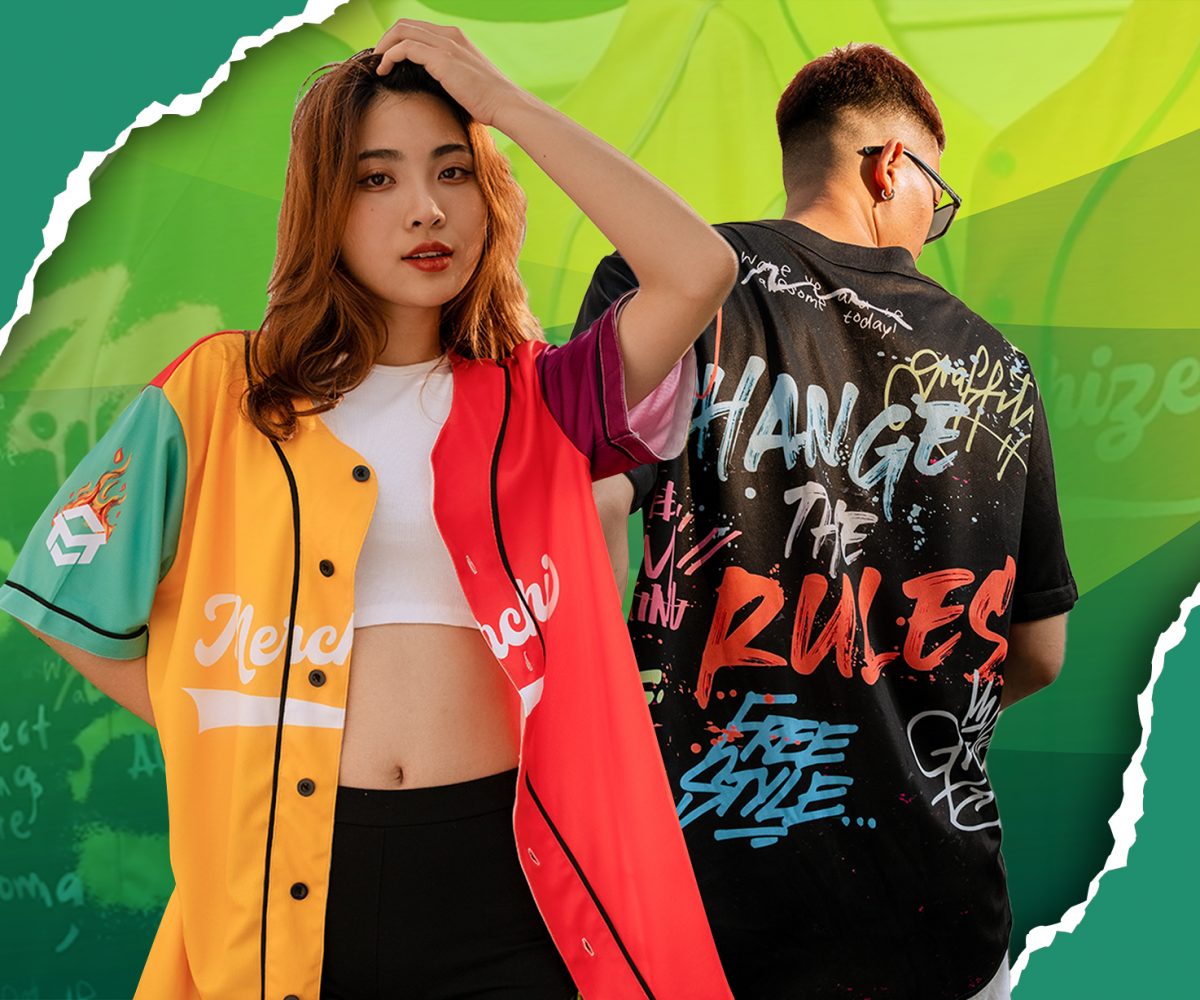 Customize Custom Print Jerseys and Reach Your Target Market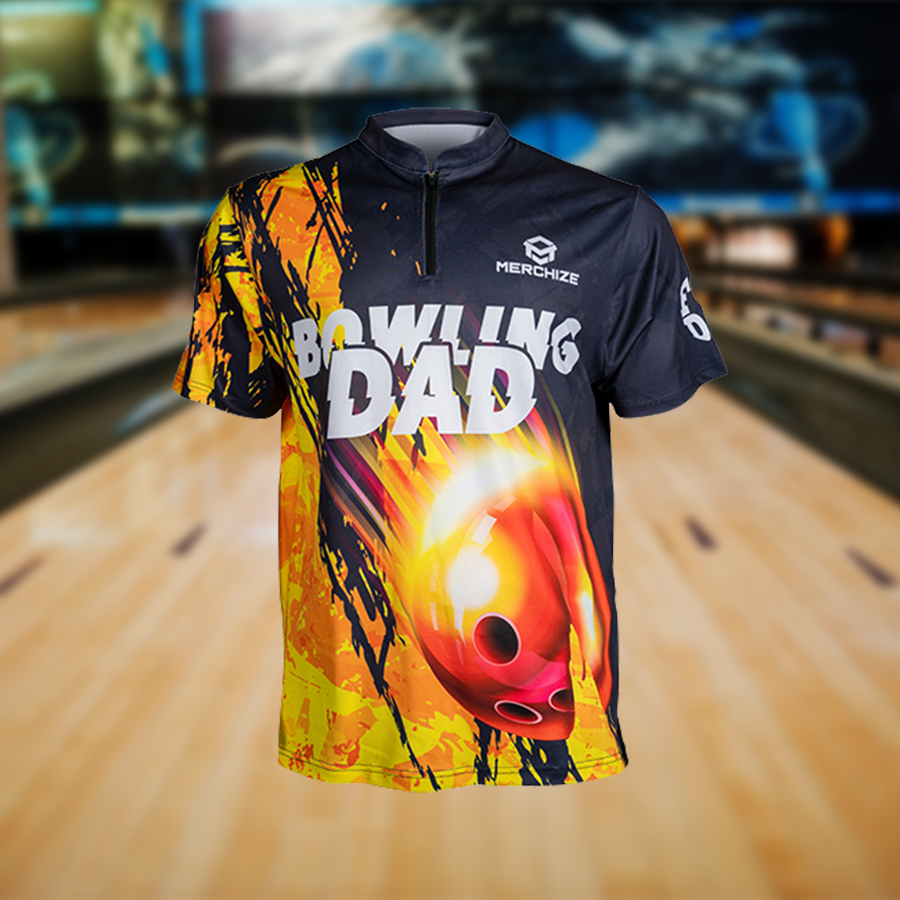 Stay Ahead of the Game with Unisex Custom Jerseys
Merchize Custom Baseball Jersey is loose-fitting on both men and women. It's ideal outfit not only for daily casual wear, but also for sports, and outdoor activity, which is good news for those looking to sell athletic apparel such as custom jerseys.
Our customized jerseys, which can be printed with anything from a bowling team logo to a chess club coat of arms, are a great way to show off team spirit. It also allows the wearer to share their passions with the rest of the world.
Here are a few examples of Merchize Unisex Custom Jerseys that you can personalize easily and sell them online immediately :
Stay Fashionable with Women's Custom Jerseys
These custom jerseys are tailored to the needs of modern femininity as comfortable activewear. These garments are ideal for casual sporting events in addition to providing exceptional levels of mobility.
Cotton combed and ring-spun has proven to be one of the best materials for custom jersey printing. Whatever team colors you choose, these custom jerseys will undoubtedly produce stunning results.
Here are a few examples of our custom jerseys for women that you can customize however you want: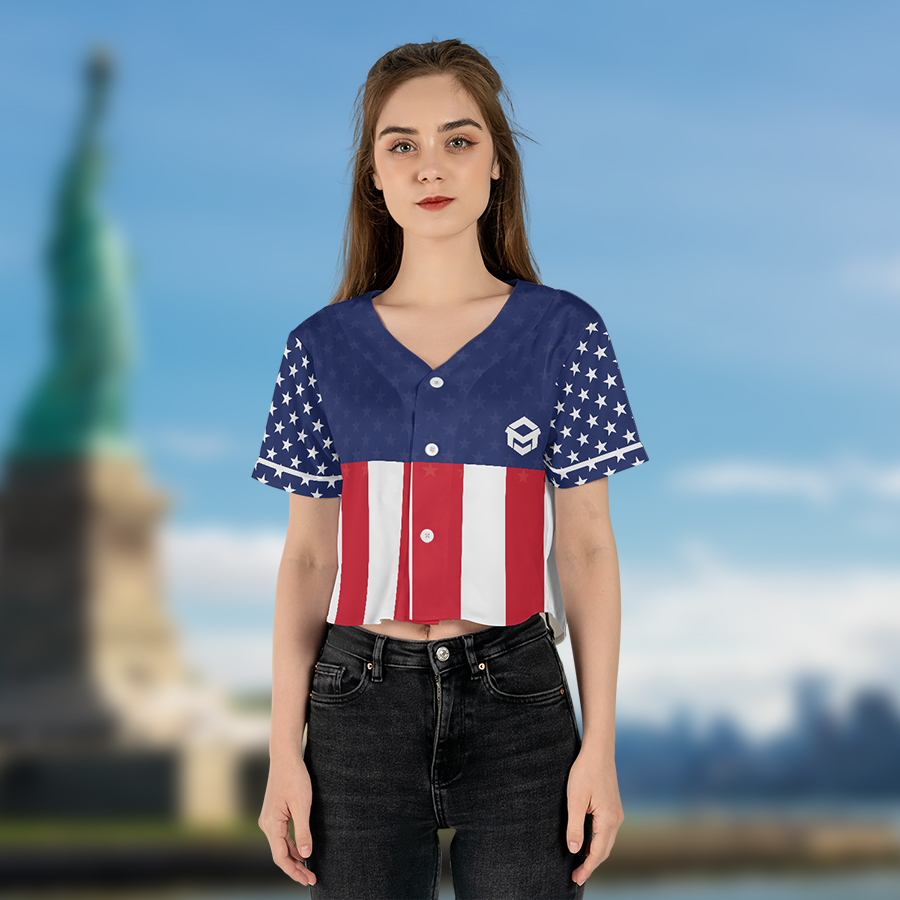 The Ultimate Guide to Designing Your Own Jersey: 3 Easy Steps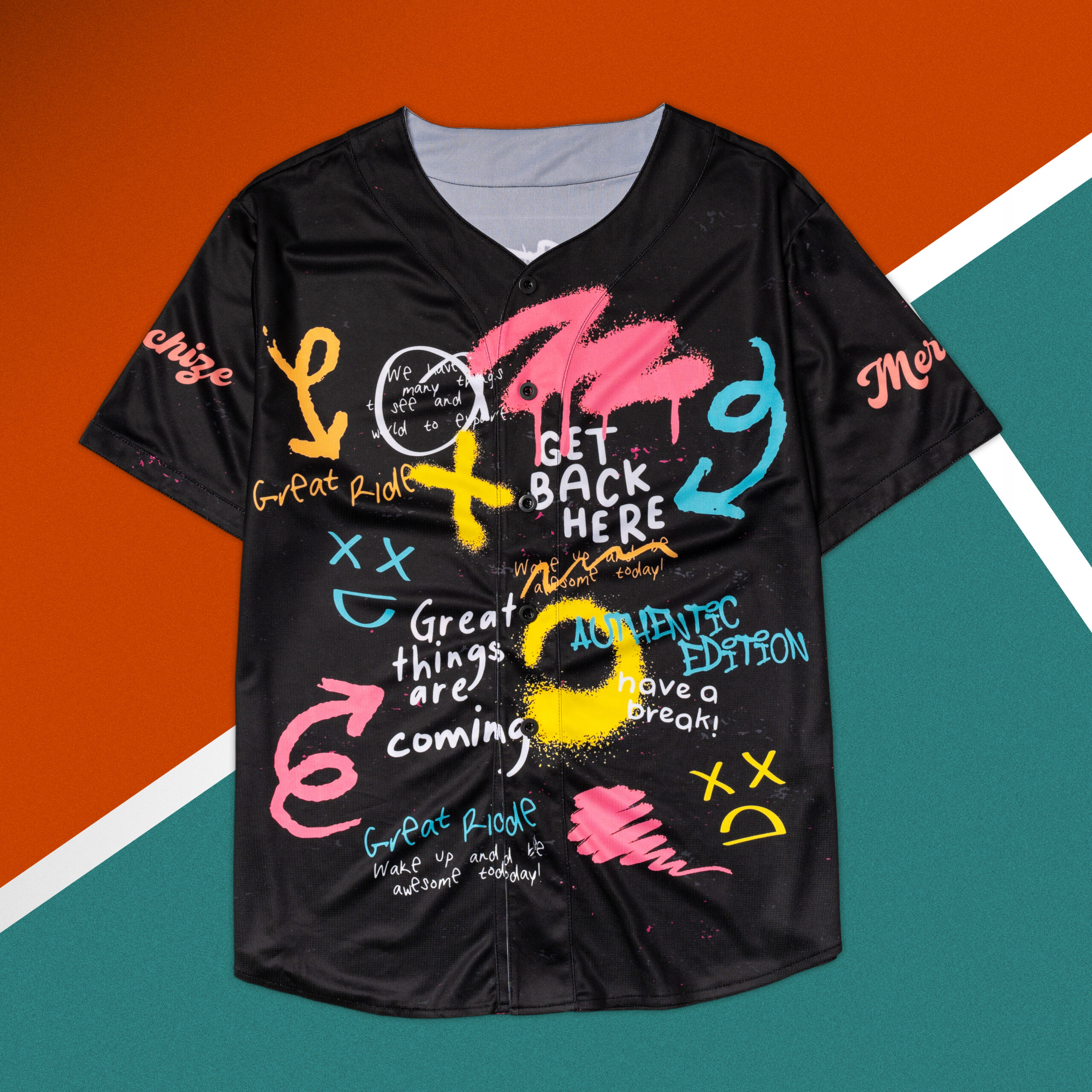 Design your own custom print jersey
Start making your own custom jerseys using our available mockup and templates to save time.
Upload the customized jersey design to our platform
Once you had made your own design, you should follow our guide & requirements to upload it to our platform.
Sell it on online marketplaces
Now, all you need to do it just focus on finding customers and let's us make the fulfillment process.
Explore the Wide Range of Customized Jersey Options in Merchize's Catalog
Sell Your Custom Jerseys Online: Boost Your Sales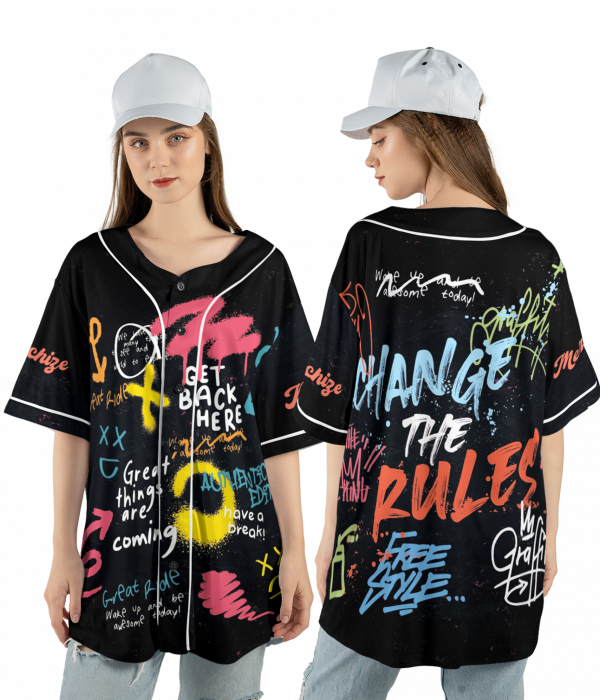 Got questions about custom jerseys with Merchize?
How to make custom jerseys?
Merchize provides a library of free product Mockup which allows you to create your own customized jerseys in minutes.
Whether you want to create an unique jersey for yours mom, create custom team uniforms with your company's logo, or experiment with vintage designs, our simple-to-use tool makes it easy to achieve stunning results.
What material is used to print on jersey?
There are numerous fabrics that can be used for t-shirt printing. Merchize custom jerseys are made from high-quality fabric that comes with a soft surface, providing comfort to the wearers. Plus it's breathable, quick-drying, and won't produce an unpleasant smell after a long unused time.
How much do custom jerseys cost?
The base cost of our Jersey shirt from $13.75 which is very competitive for your business to sell online.
Can I order custom jerseys with no minimum?
There are no minimums on our custom jerseys. You are free to order as many or as few custom jerseys as you want. Only one? Sure, why not?
What is the shipping time for a custom jersey?
Normally it takes from 4-7 business days to ship to US, 10-20 business days to EU .
Do you only do a print on demand in Vietnam ?
No, our main head office located in Vietnam. However, we also worked with manufacturers in Eu, China and Us to provide print on demand products with competitive prices and shortest production & shipping time.