Design on your own and make money with custom t-shirts
Turn your brilliant designs into a profitable business with cheap custom t-shirts.
Make your own logo and graphic. Merchize handles order fulfillment and shipping. 

Zero starting cost. Design on your own. No minimums. +100 print on demand products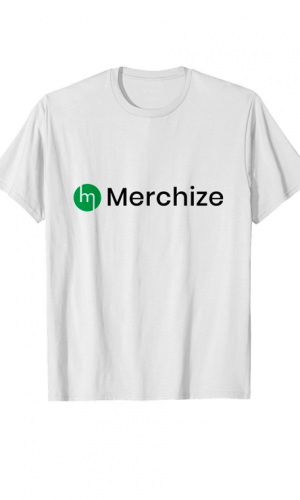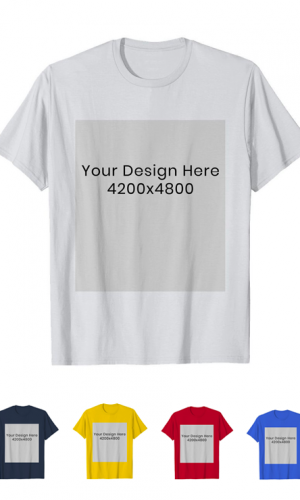 Direct to Garment Printing Technique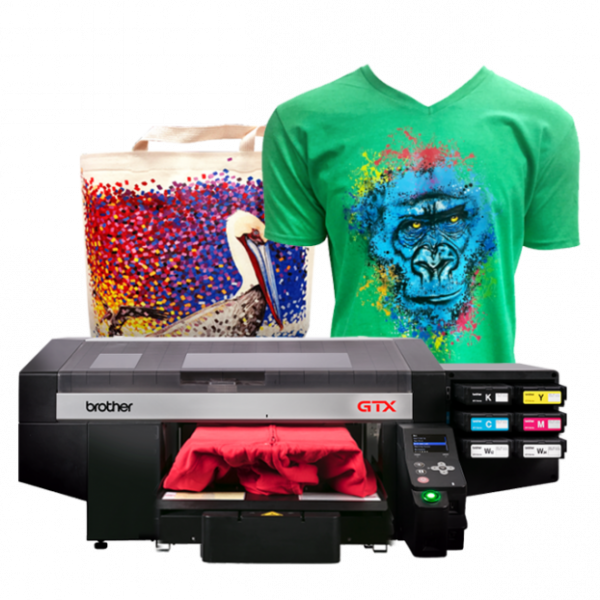 Merchize applies Direct to Garment Printing technology for t-shirt printing  in a cost-effective and fast way. 
DTG prints ink directly onto the custom t-shirt fabric, creating the best personalized t-shirt with vivid, highly-detailed, and long-lasting colors at an affordable price. 
We ensure excellent accuracy, consistency in printing t-shirts at every order regardless of how complex or colorful the design is. 
No more worries about order returns and disputes.
Thanks to DTG printing technology, Merchize is capable of manufacturing over 1,000 custom t-shirts with print on demand in a short time. Allow you to scale up your business seamlessly in peak seasons.
4 easy steps to create your own t-shirts
1. Browse our +15 print on demand t-shirts for men and women
Explore a wide range of custom t-shirts – ringer tee, raglan, V-neck, classic, reflective, tank top, reflective and flip t-shirt…
All t-shirts are made from 100% cotton. Very soft and comfortable.
With Direct to Garment Printing you can get a detailed print. No matter how complex your design is.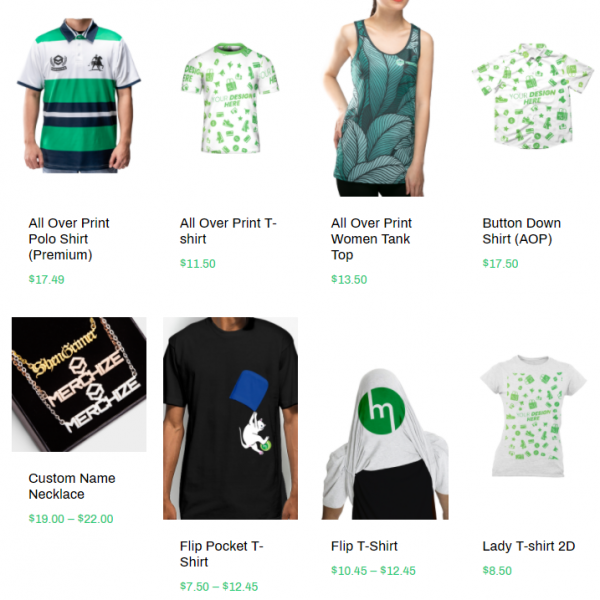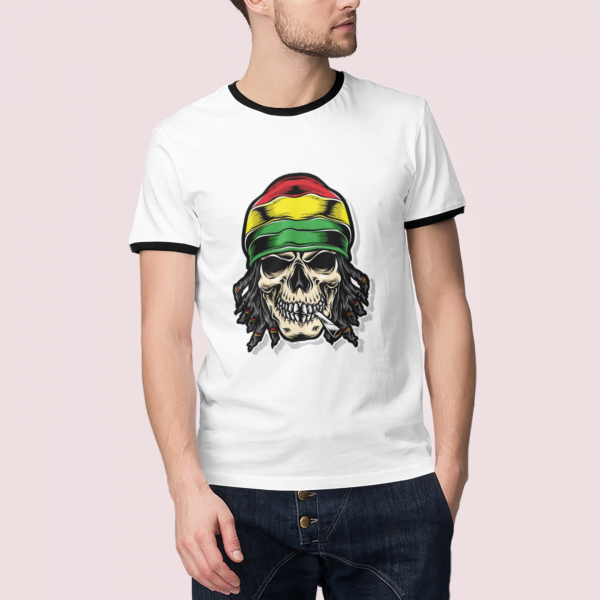 2. Choose a custom t-shirt from our catalog
Classic Unisex T-shirt is currently the best options to start selling print on demand with its high demand and wide range of profit.
Browse the shirt category page to find more details about colors, materials, price and shipping.
Design your custom shirt mockups in a minute with our mockup generator.
Just upload your design, resize and place images if needed. Then our mockup generator will handle the rest.
Remember to preview your mockups before publishing them to your online store.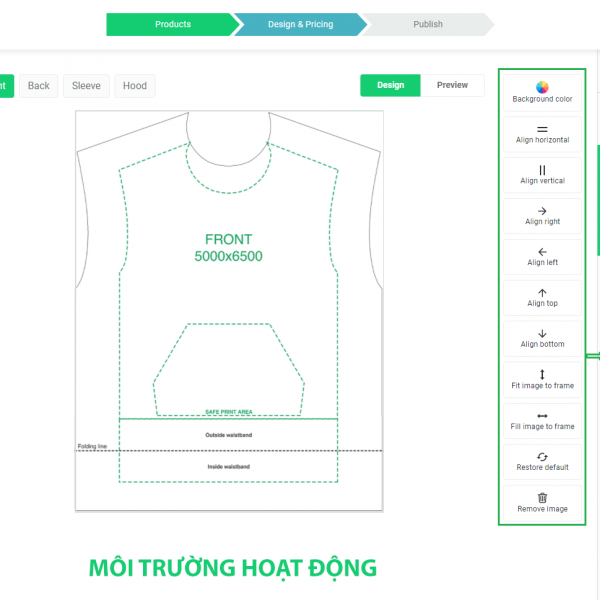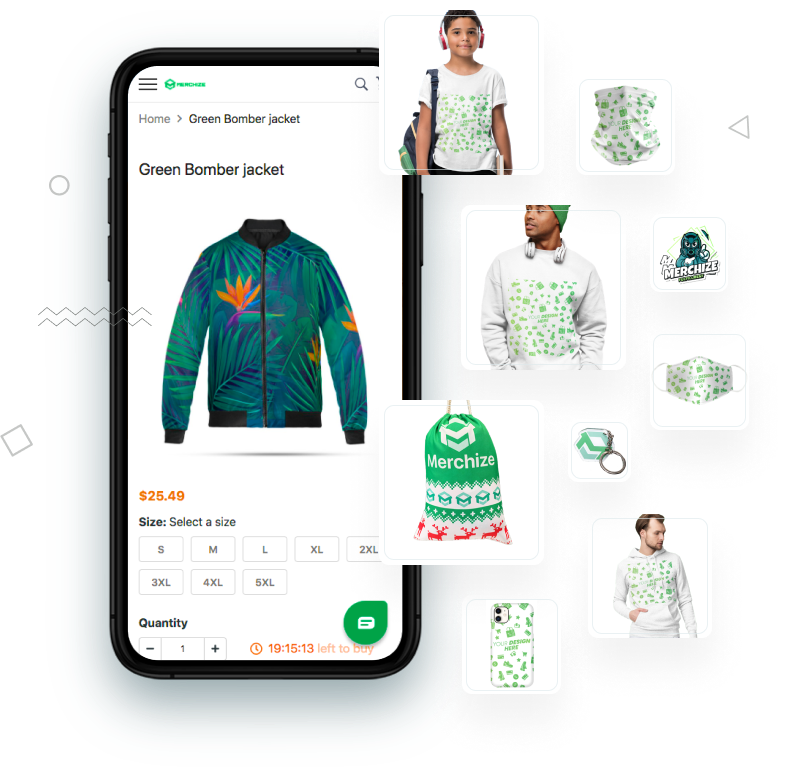 4. Start a business with t-shirt printing online
Connect and publish your custom tshirts on WooCommerce, Etsy, Ebay, Amazon, Shopify…easily.
Merchize handles order fulfillment with print on demand and delivers the order directly to your customers.
Fast order processing and Fast shipping time.
Custom T shirt Fulfillment Information
Base Cost
Size Guide
Sample Description
Mockup and Artwork
Base Cost






	
Classic T-shirt 

SKU: T500
Size               
1 mặt ($)

Giá mới, áp dụng từ 7/3/2020
Tier 1

(<2500>
Tier 2

(2500-4999/mo)
Tier 3

(5000-9999/mo)
Tier 4

(10000+/mo)
1 mặt ($)
2 mặt





	
1 side
S                 
$4.25
$5.95
$5.38
$4.82
Contact
$5.25



	
M                 
$4.25
$5.95
$5.38
$4.82
$5.25



	
L                 
$4.25
$5.95
$5.38
$4.82
$5.25



	
XL                 
$4.25
$5.95
$5.38
$4.82
$5.25



	
2XL                 
$6.25
$7.95
$7.38
$6.82
$7.25



	
3XL                 
$6.25
$7.95
$7.38
$6.82
$7.25



	
4XL                 
$8.25
$9.95
$9.38
$8.82
$9.25



	
5XL                 
$9.25
$10.95
$10.38
$9.82
$10.25



	
6XL                 
$9.25
$10.95
$10.38
$9.82
$10.25



	
2 sides
+$4.5



	
Ship
- Ship US (+ Additional): 4.99$(+1.99$)

- Worldwide (+ Additional): 7.5$(+5.95$)







Size Guide
Sample Description
Mockup and Artwork
Make Money with Custom T-Shirts
Contact our support for further information
Our customer service team is ready 24/7 to support you at any time