Print On Demand Clothing - Make Your Own Clothes
Explore print on demand clothing with Merchize. Enjoy seamless services, high-quality apparel, and hassle-free logistics while focusing on expanding your business. Trust Merchize to bring your vision to life.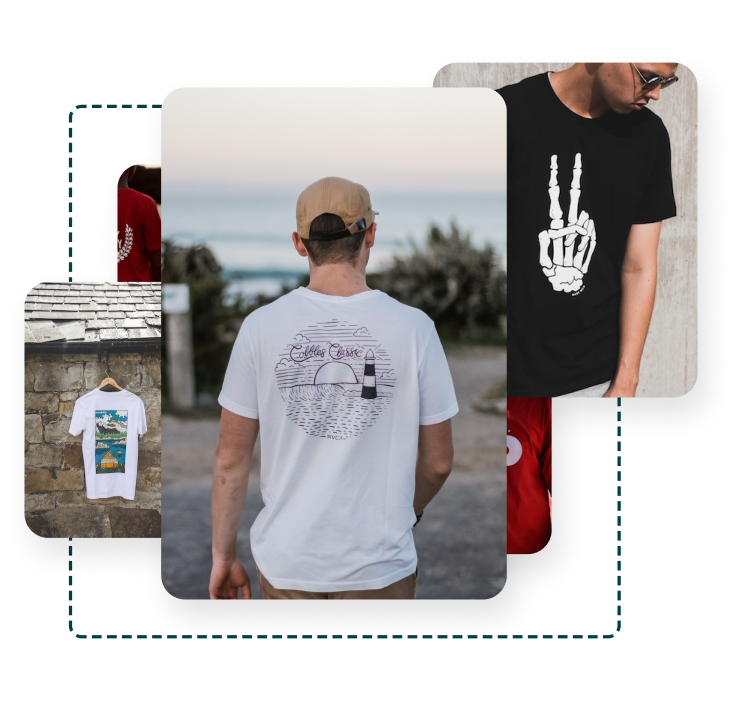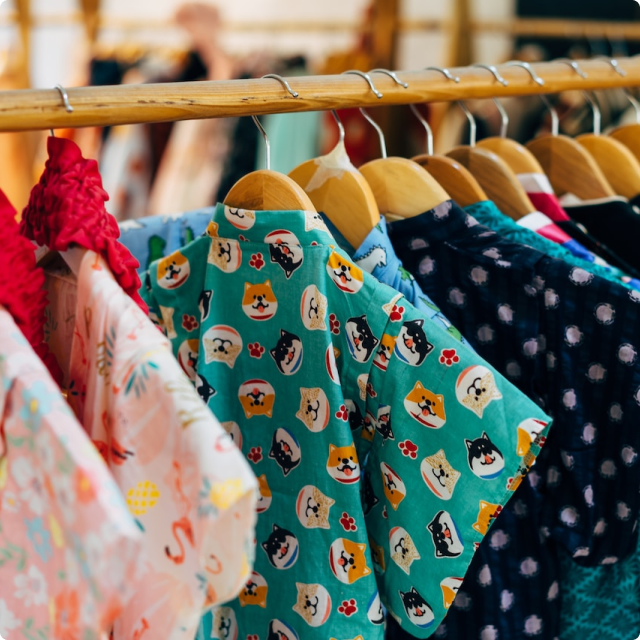 Make Your Own Print On Demand Clothing
Offer a wide variety of custom men's clothing options, from T-shirts to jackets, so your customers can find the perfect pieces to express their personal style. As a seller, you can hit all the tastes and trends in the men's fashion world with Merchize's custom clothing solutions.
As a business that sells custom clothing, you can empower your customers to create bespoke custom women's clothing. They can choose anything, from leggings to swimwear, styles and fabrics, and give your customers the freedom to customize their clothing with their own designs, colors, and text.
Give your customers the chance to let their children express their personalities through custom-designed kid clothes. With print-on-demand, you can offer a wide variety of fun and stylish designs to choose from, so kids can find the perfect pieces to wear to school, playdates, and special occasions. Whether they're into superheroes, cartoons, or animals, you can help them create a wardrobe that is as unique as they are.
Explore Our Print On Demand Clothes Product Range
The Benefits of Custom Clothing
By offering custom clothing, you give your customers stuff that they won't find anywhere else. They get to have a unique look and you get to stand out in the tough fashion biz.
Catering to Different Sizes and Shapes
With Print on Demand clothes, you can make sure everyone gets stuff that fits them just right, no matter their size or shape. This not only feels good to wear, but also gives folks a confidence boost in how they look.
Custom clothes usually focus on top-notch materials and skill, so you end up with things that don't wear out easy. People who buy custom clothes get to enjoy high-quality threads that can stand up to life.
By producing clothing on-demand, custom apparel helps reduce waste and minimize the environmental impact associated with mass production. Lots of people who care about the environment really appreciate this greener approach to fashion.
Sellers who offer custom clothing can easily expand or modify their product range to cater to changing trends and customer preferences.With services like Merchize doing print-on-demand and fulfillment, you can concentrate on coming up with new ideas and getting the word out about your stuff, without stressing about managing stock or how to make things.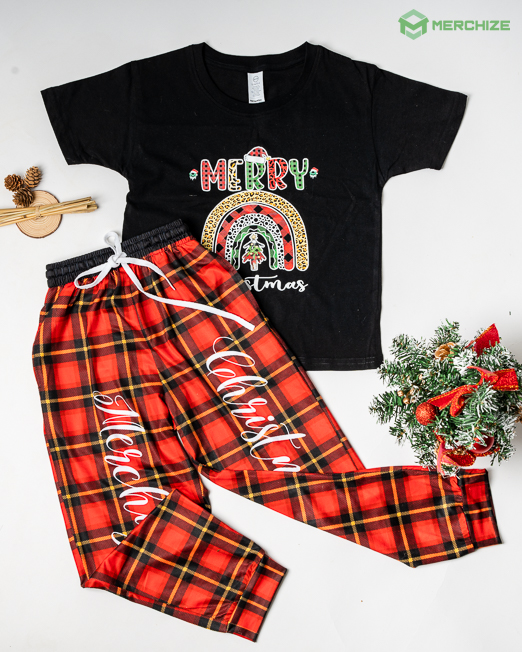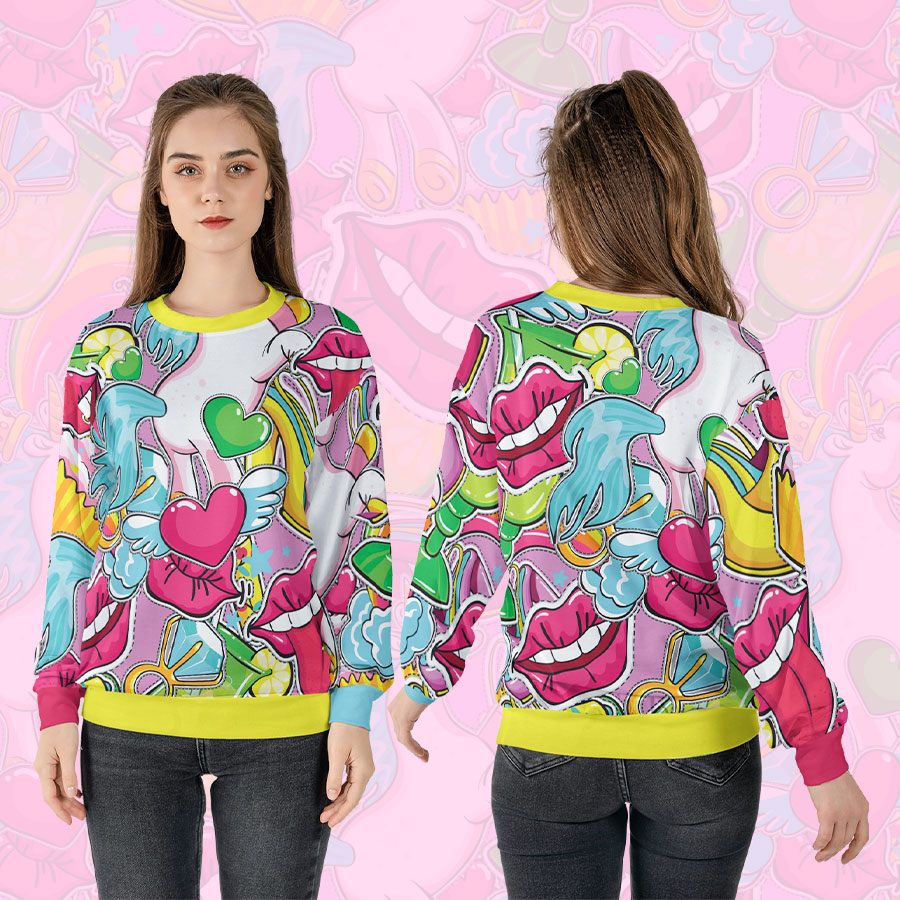 Latest Trends And Developments In The Print On Demand Clothing Industry
Increasing demand for personalized fashion: Consumers are increasingly looking for unique and personalized clothing items that reflect their individual style. With custom print, they can slap on their own designs or even some cheeky text.
People are all over online shopping: Clicking and buying from the comfort of their own homes? Yes, please. It's never been easier to snag those custom print threads.
Advances in printing technology: Advances in printing technology have made it more affordable and efficient to produce POD clothing. This has led to a wider range of POD products being available to consumers.
Here are some of the latest trends and changes in the print on demand clothing industry:
Expansion into new product categories: Print-to-order isn't just for t-shirts anymore. Shops are now stocking more types of products, like sportswear, accessories, and home decor.
Focus on sustainability: Folks really want products that are good for the planet. Many print-to-order shops are now stocking green goods and using earth-friendly printing.
Use of artificial intelligence (AI): AI's helping to make the print-to-order experience better for both retailers and consumers. For example, AI can be used to generate personalized product recommendations and to optimize the printing process.
How To Create And Sell Your Own Clothes Online?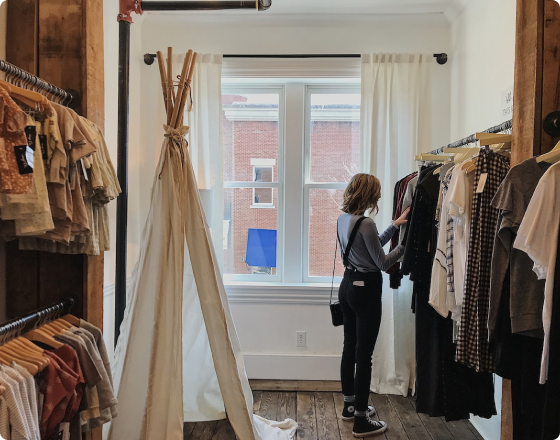 Create Unique Design for Your Clothes
Start off by making your own one-of-a-kind clothes design with our ready-to-use mockups and templates – a quick and easy way to get things rolling.
Submit Your Customized Design to Our Platform
Once you've made your design, stick to our do's and don'ts when you're uploading it onto our platform.
Create a product listing
Once you have chosen a print on demand platform, you will need to create a product listing for your clothes. Be sure to include high-quality images of your design, as well as a detailed description.
Market your clothes
Once your listing's up, start spreading the word to potential buyers. Do this through online sites, paid ads, or some SEO magic.
Fulfill orders
When a customer places an order, your print on demand platform will handle the fulfillment process for you. This means we print your design on whatever you choose and send it directly to your buyer.
We're the experts in on demand solutions trusted to deliver by merchants worldwide!

I ordered a few samples of the items I plan to sell(bomber jacket, face masks, poster, hoodie) and I was very satisfied. Their print quality was excellent and the shipping time was right there with the other POD companies. Their pricing is great as well. They offer options that I haven't seen from other POD companies with very competitive pricing. The customer service is excellent as well. Very kind and strived to make me happy. Highly recommend!
Worth the wait! I ordered a personalized T-shirt & Sweatshirt. Quality is excellent, perfect fit. Customer service is very helpful. Thank you so much!!!

I use Merchize fulfilment service primarily for bedding sets and spare tire covers. They offer very competitive prices, and their customer service is outstanding. You get answers to your questions almost instantly.Shipping time is very decent, considering they are based in Vietnam. My customers in the USA usually receive their order within a couple of weeks.
Create your own custom clothing & sell now!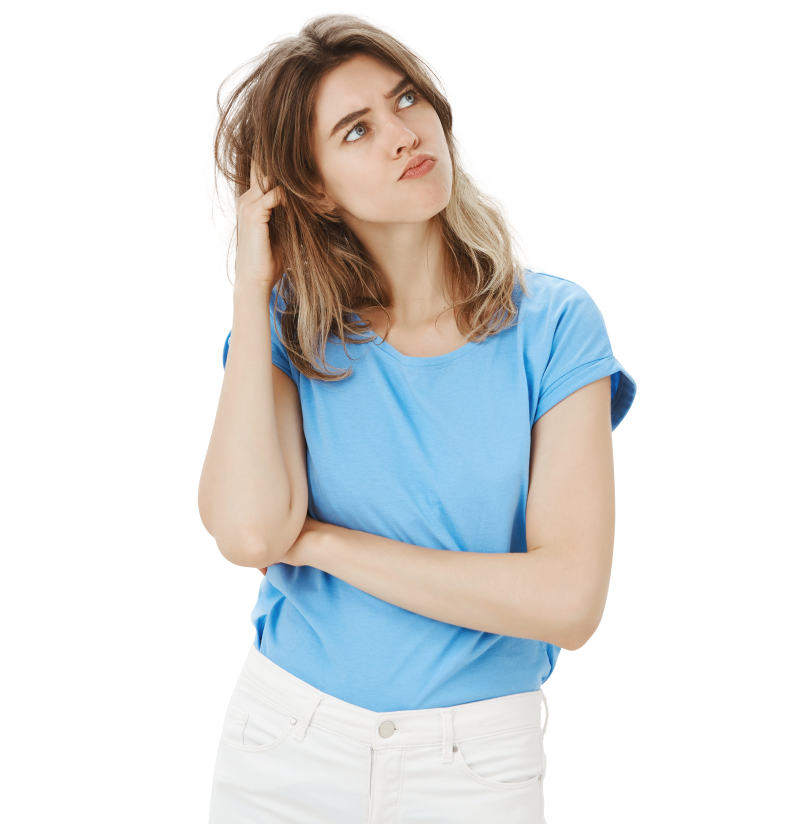 Frequently Asked Questions about Print on Demand Clothing
Which printing techniques does Merchize.com employ?
Merchize.com uses the latest and greatest in printing tech, like Digital Cylinder Printing, Digital Printing, Digital Printing (DTG), Direct-to-film (DTF), Dye Sublimation, Engraving, Laser Cut, Others, UV Digital Printing, Vinyl Heat Transfer on all the cool stuff we make.
What are the costs associated with using Merchize?
At Merchize.com, we roll with a pay-per-order model, so you only cough up the dough when a customer buys something. There are no upfront fees or subscription expenses. Detailed pricing information is available on our website.
Can I market my products on other platforms?
Absolutely! Merchize.com offers integrations with popular e-commerce platforms like Shopify, WooCommerce, Amazon and Etsy, enabling you to sell your print on demand apparel through multiple channels.
Can I sell POD clothing on multiple platforms?
Yes, many POD fulfillment services integrate with popular e-commerce platforms such as Shopify, WooCommerce, and Etsy, This means you can hawk your goods all over the place.
How are returns and exchanges handled?
Keeping our customers happy is numero uno for us at Merchize.com. If a customer gets a faulty or wrong item, we will replace it at no additional cost. For further details on our return and exchange policies, please visit our website.
Is order tracking available?
Yep, you'll get a tracking number the moment we ship an order. This way, you can keep an eye on where it's at and keep your customers in the loop.