Sell on eBay with Print on demand
Selling your eBay Print on demand Dropshipping products with our automated fulfillment services.
How to do eBay Integration
Do you want to become a top seller on eBay with the stable supply of P.O.D trending items and the automatic order fulfillment services?
Connect your eBay store with Merchize
Authorize access to your eBay account. Custom orders on eBay will be synced every 5 minutes automatically.
Turn on the eBay fulfillment function
Complete automation for your Print on demand eBay store, all of your orders are automatically processed into our fulfillment system.
Merchize handles eBay fulfillment
Merchize will take care of printing, packing and shipping your custom orders eBay from Vietnam with the highest quality and shortest time.
Get tracking update automatically
Get all of custom orders eBay tracking numbers fast and automatically. Easily to follow all of your custom orders without limitation
One Solution for All Your Dropshipping Print on Demand Businesses.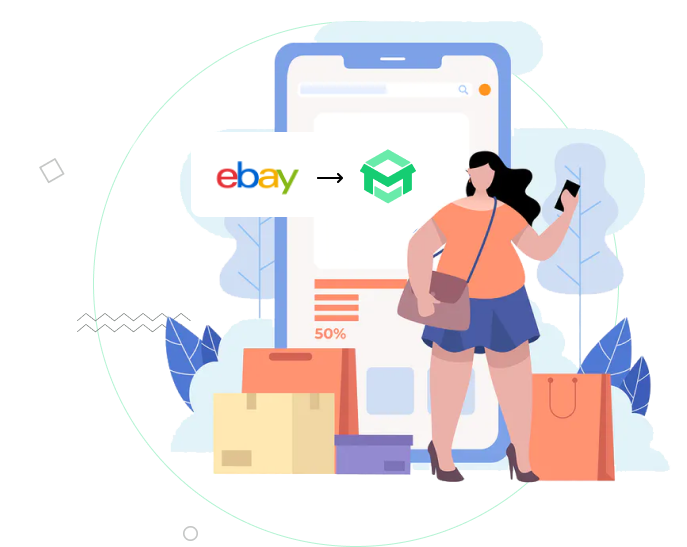 One Click Integration
Your orders will be automatically fulfilled by Merchize.

Fast Shipping and Competitive Base Cost
Our T-shirt and many other custom products are printed and delivered in 1-2 days.

High-quality Product Committed
100% of products are produced in Vietnam. If you are in Vietnam and have a request for sample products, we will send you the samples after 2-3 business days.
Sell Custom Products on eBay
With over 150+ print on demand products, you will find your winning products to sell on eBay here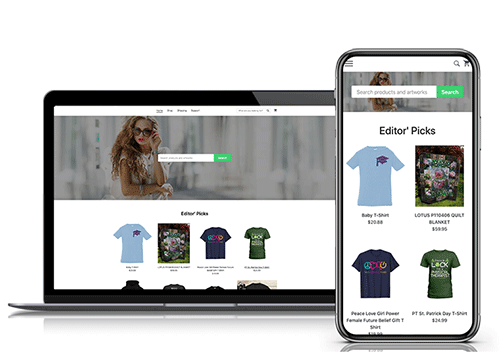 Plan to Open a POD Store?
Other Platform Integrations