Tiktok is, without any doubt, the new game-changer in the social media industry. The rise of TikTok has captured the attention of brands and businesses. Many even predict that TikTok would be the future of eCommerce.
TikTok presents a world of opportunities where you can unleash your creativity and gain rewards.
If you want to tap into this highly potential and highly rewarding market, read our guidelines for getting success with print on demand on TikTok.
Why choose TikTok for print on demand?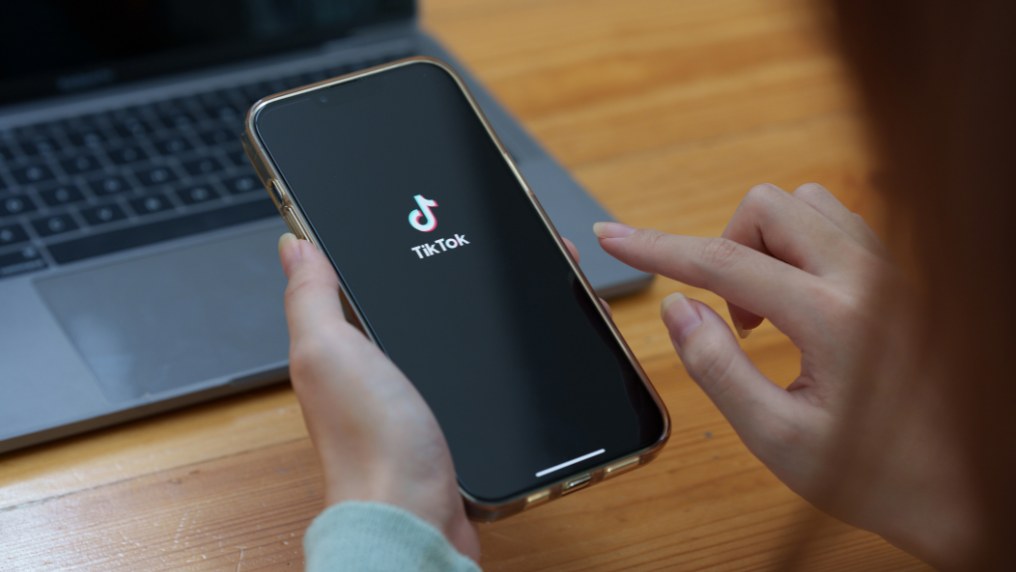 TikTok's potential is undeniable. Yet, if you are not yet convinced, here are some incredible statistics to illustrate the huge potential that TikTok holds.
Huge active user base: TikTok has an enormous active user of 1 billion, which surpasses other older platforms like Pinterest, Snapchat, and Twitter.
High Engagement: While still in its early ages, TikTok has proved itself a highly engaging app, and even addictive to some extent. On average, users spend 52 minutes on TikTok every day.  90% of worldwide users open the app on daily basis.
On top of that, TikTok has an average session length of 10 minutes 51 seconds which is the highest out of all social media apps. The second place belongs to Pinterest with an average session length of 5 minutes 36 s, nearly a haft of TikTok.
Younger audience: The younger generation is where the future money goes. TikTok is an ideal place for brands to nurture relationships with younger customer groups – GenZ and Millenials.
Statistics show that 37.3% of Gen Z internet users in the US log in to the TikTok app at least once a month. And nearly haft of all users on this app is Gen Z.
Affordable ads cost: TikTok ads are considered more affordable yet more effective compared to Facebook Ads, the most popular ads tool for eCommerce businesses.
With the bidding ad cost on Facebook and other platforms becoming more and more expensive yet the effectiveness and ROI are dropping down, TikTok provides much more cost-effective alternatives.
Since TikTok is a newcomer, it offers much cheaper prices. Now is the best time to start TikTok ads before more brands and advertisers flux into this platform.
Plus, TikTok's audience is far different from the crowd on Facebook, which means that you will be exposed to a brand new set of audiences with untapped potential.
4 strategies for success on TikTok
1. Stick to your niche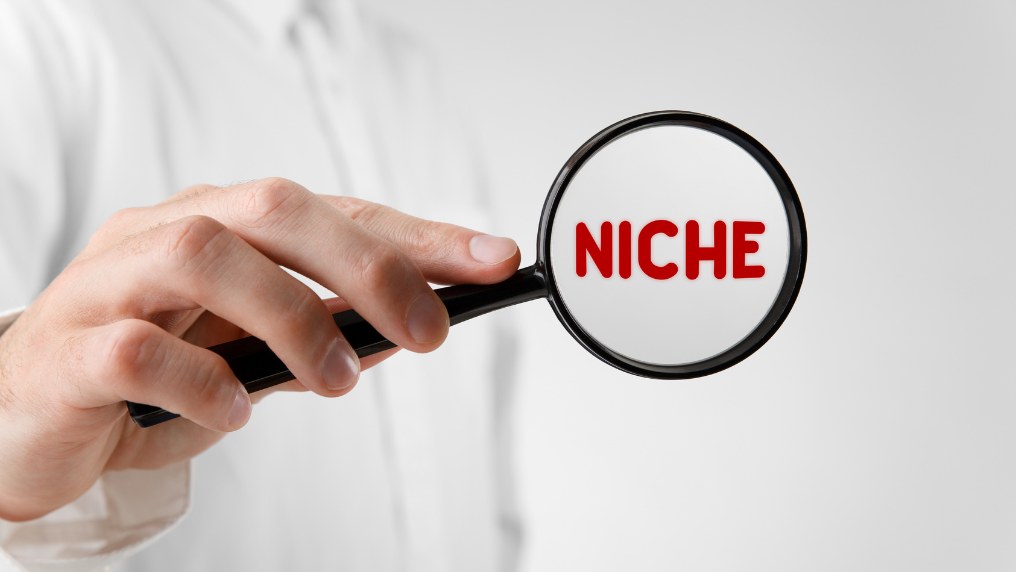 Focusing on niches has always been the compass for success in print-on-demand. The same rules can also apply when you want to market print-on-demand products on new platforms like TikTok.
TikTok can be even more effective for reaching new audiences within your niche. With complex algorithms, TikTok can deliver your content to the audience in your niche via For You Page – the section where TikTok pulls out all the content that deems to be relatable to the users.
However, the audience on TikTok can be slightly different from other platforms. If you have already gained success with certain print-on-demand niches in other platforms when entering TikTok, you might to reevaluate the audience size from this niche on this platform to see if it's worth your investment.
Doing niche research on TikTok is also highly recommended. You might find some new, special niches that are particular to this platform and effectively monetize these unique opportunities.
2. Make creative, authentic content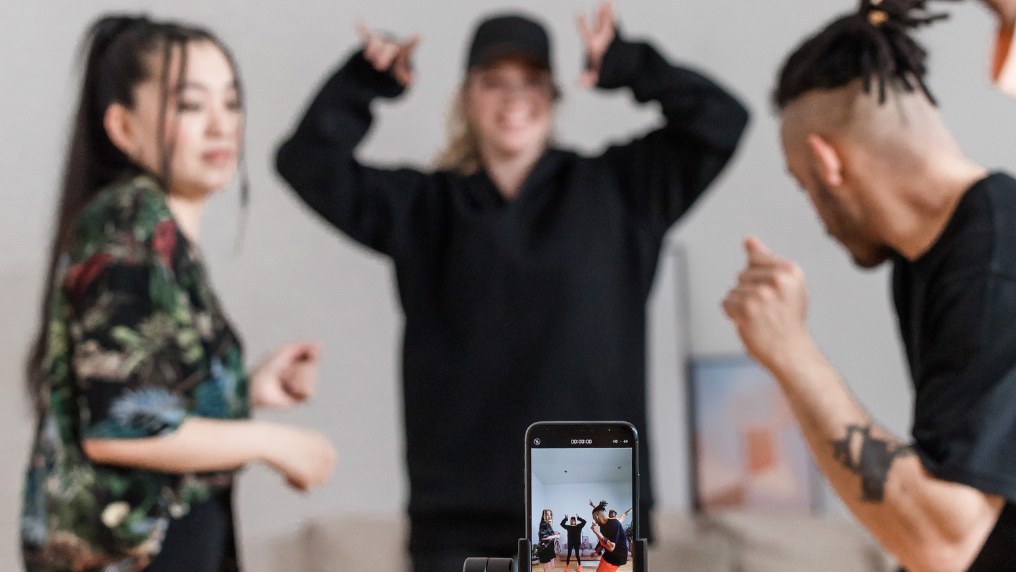 Whether you are creating branded content or ad creatives on TikTok, you need to focus on making creative content that fits TikTok's vibe.
TikTok content has some unique characteristics that distinguish it from the rest. In order to succeed on this platform, you must understand what kind of content can actually catch on this platform. Here are some key elements that you must tick to create a viral TikTok:
Keep it short and sweet. While this platform has now allowed longer-form video, yet, the most successful content is still shorter video, especially for brand-related and ecommerce content.
Make fun and authentic content: TikTok gained popularity mostly due to its lighthearted and fun nature. Authenticity is especially important. Avoid stiff, advertisey narratives on this platform.
Follow trends: Trends are very important on TikTok. When TikTok gauges a spiked interest in specific topics, the algorithm will push the related videos to a larger audience. To get your content viral, you can hop on the trend and add your twist to the trend to make it pop out on more users' FYP.
3. Expand your success with collaboration and partnership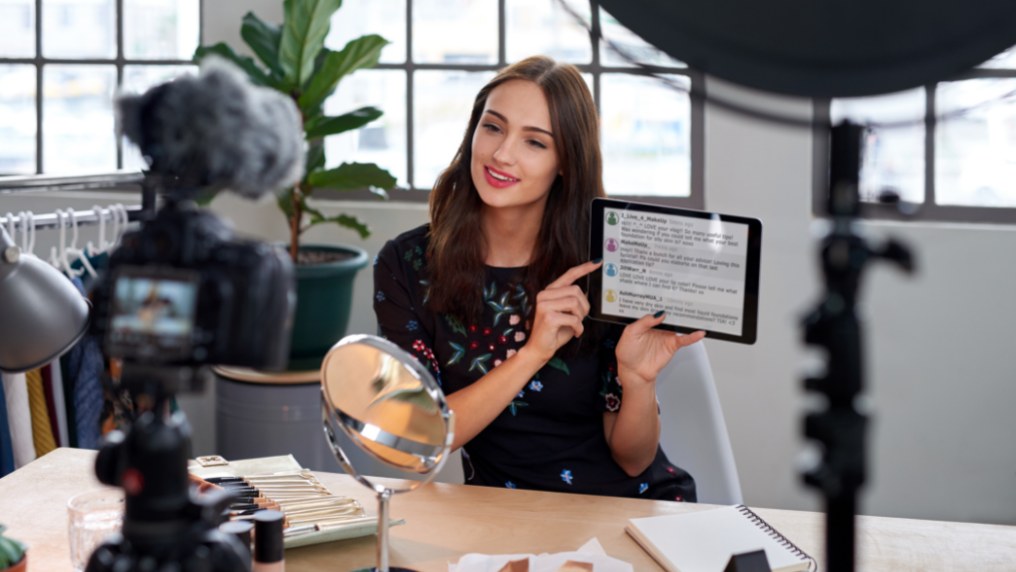 TikTok creators have a desirable engagement rate compared to creators on other platforms. For example, accounts with over 100,000 followers on TikTok has an average engagement rate of 5.3% which is five times higher than Instagram – a platform where influencer cultures used to peak.
Apart from a highly-engaging audience, TikTok is also the perfect place for UGC to thrive. On TikTok, regular customers can make content and reviews about their favorite products and brands. Even when creators have a small following, there is still a good chance for their content to blow up and reach the alike audience.
Many brands have gained tremendous success through organic user-generated content on TikTok. Yet, you can reach same-level success through paid partnership.
The good news is that the price you paid for TikTok influencers is just a fraction of the price you might have to pay for influencers on other platforms.
Collaboration and partnership on TikTok are highly-rewarding if you know how to act on your partnership and collaboration strategy.
Here are some tips to have a successful collaboration on TikTok:
Let your creators be creative with the content: On TikTok, creators' personalities are very important and hard to formulate. So, providing so much guidance might restrict their creativity. Instead, just let creators act freely on their own terms.
Find the right creators: While you shouldn't control the creators you partner with, you can have full control over what creators to collaborate with.
To find the right creators to collaborate with, other than checking the number, you must also double-check if their audience matches your target group.
Run affiliate program: Affiliate marketing is also proved to be a highly effective method to promote products on TikTok. Tiktok provides some effective tools to connect brands with creators like Creator Marketplace
Find opportunities with TikTok Ads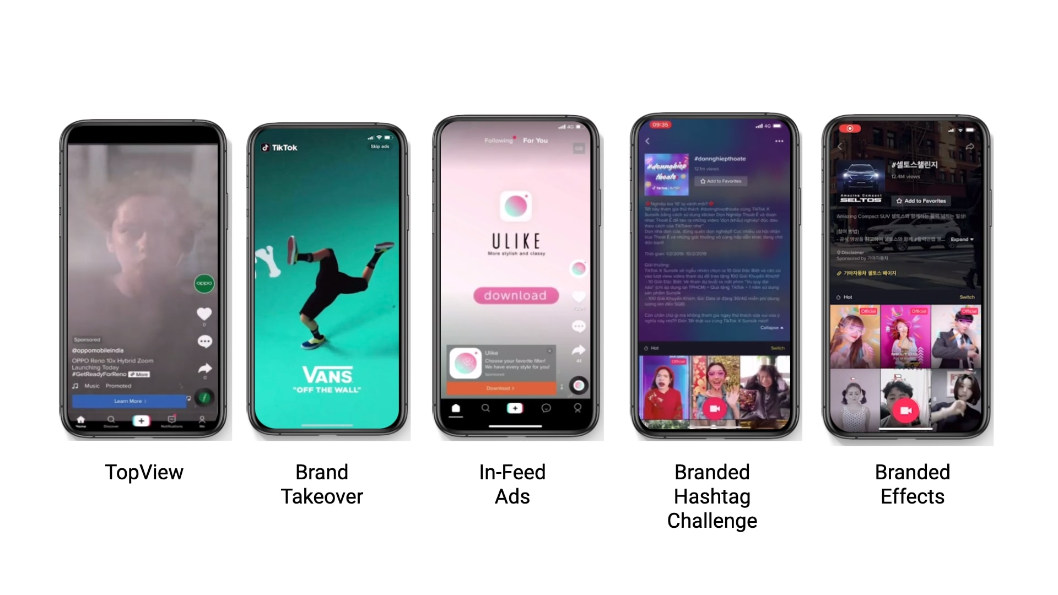 The increasing advertising cost on a long-standing platform like Facebook has been a headache for advertisers.
No worry. TikTok is here to save the day.
TikTok ads offer a highly capable alternative to Facebook Ads or Instagram Ads. But just like with TikTok content, in order to succeed with your TikTok ads, rather than creating some traditional selling content, you should integrate authenticity and entertainment.
To make it more convenient for marketers to promote their products, TikTok offers various forms of ads, including:
Top View Ads: Each time you open the apps, you will see top view ads.
In-feed Ads: This type of ad will show up when a user is strolling through their For You page.
Brand Takeover: Full-screen static and dynamic displays with strong visual impact.
Branded Hashtag Challenge: This ad format includes three placement types, In-feed placement, featured banner on the Discover page, and lastly, Hashtag Challenge.
Branded Effects: Brands can create special effects or stickers, filters that users can use on their content video.
Practical tips to boost your TikTok
Along with the main strategies mentioned above, there are also other micro-actions that can be applied to boost your performance on TikTok.
Use hashtag
A hashtag is a useful tool to make your content visible to users who actually want to see it. Users usually search for related content and find content creators who share their interests through hashtags.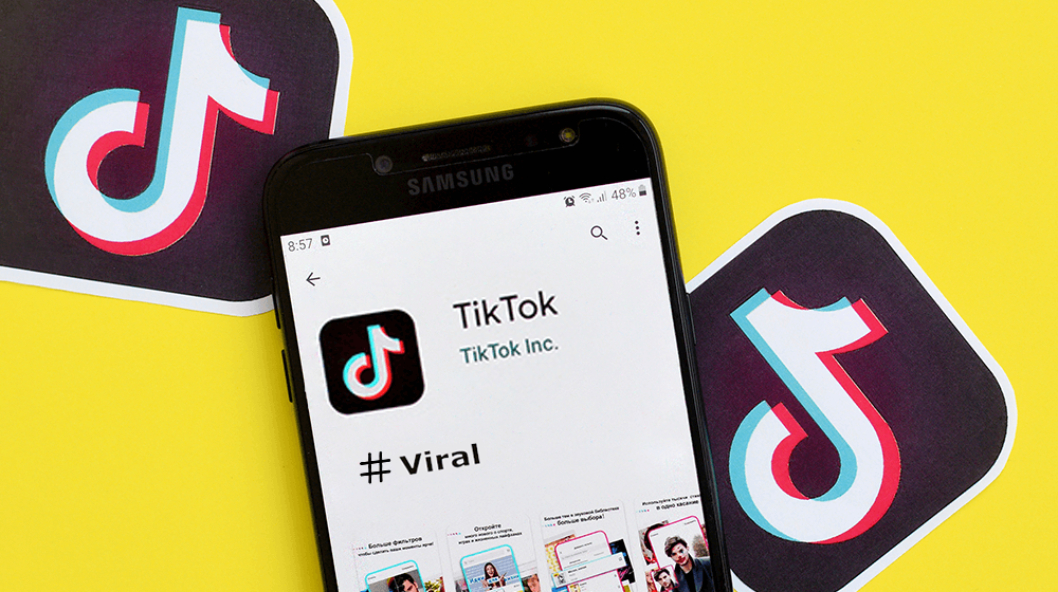 For example, #TikTokMadeMeBuyIt is a super popular hashtag with over 11 billion views. Through this tag, TikTok users can discover exciting, trendy products through other creators' suggestions. Possibly, if you use this hashtag on your TikTok, your content could reach a huge audience who are looking for interesting products, like yours!
More than a tool for collecting similar content videos, hashtags can also be a useful tool for brands to boost their branding. Brands can use hashtags to promote their marketing campaigns. Many brands have found success by creating challenges that come along with hashtags, for example, Bobbi Brown's #IFeelWeightless, Pringles' #PlayWithPringles, and Chupa Chups' #Chupalloween.
Post regularly and often
Posting frequently and showing your commitment is a useful way to increase your presence on social media.
Frequency has always been a key factor for success on any content-focused platform. Churning out more content is also a great way for you to test and learn about this platform. The more content you put out, the more you learn about what works on this platform. These valuable experiences will help you create better content in the future.
Posting regularly gets your creativity into the flow state, and allows you to participate in the latest trends and make the most out of each trend.
Use trending sound and effects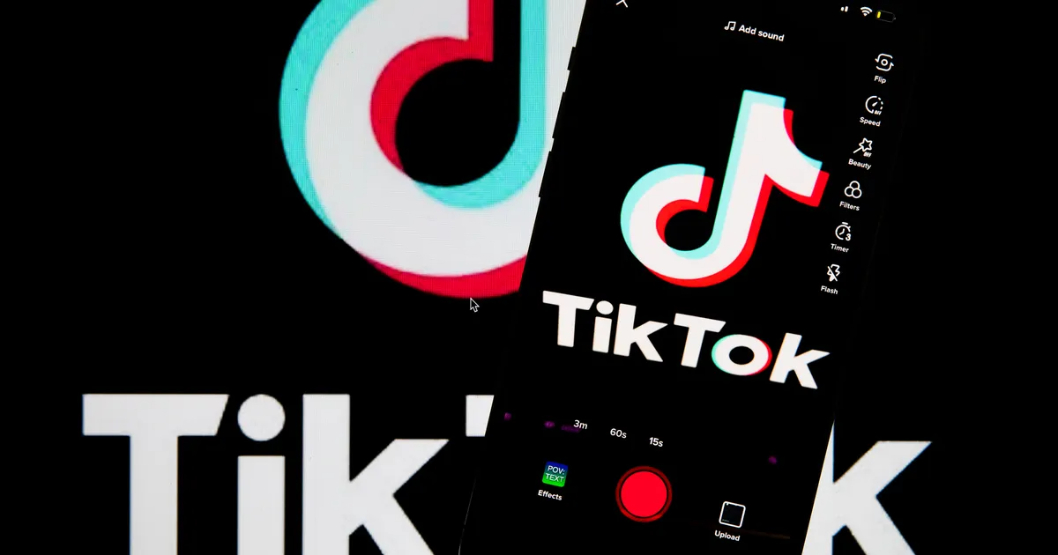 Just like hashtags, sounds and effects are elements that can go trending on TikTok. When using trending sounds, viewers will be intrigued and want to see more of your content. The longer they stay on your video, the better TikTok view your content quality, and the algorithm will deliver your content to a wider audience.
Here are some effective ways to find trending sounds on TikTok to use on your video.
Discover through the Trending sounds section on TikTok
Go to Tikboard to have a high-level overview of top trending sounds quickly and easily.
Interact with your viewers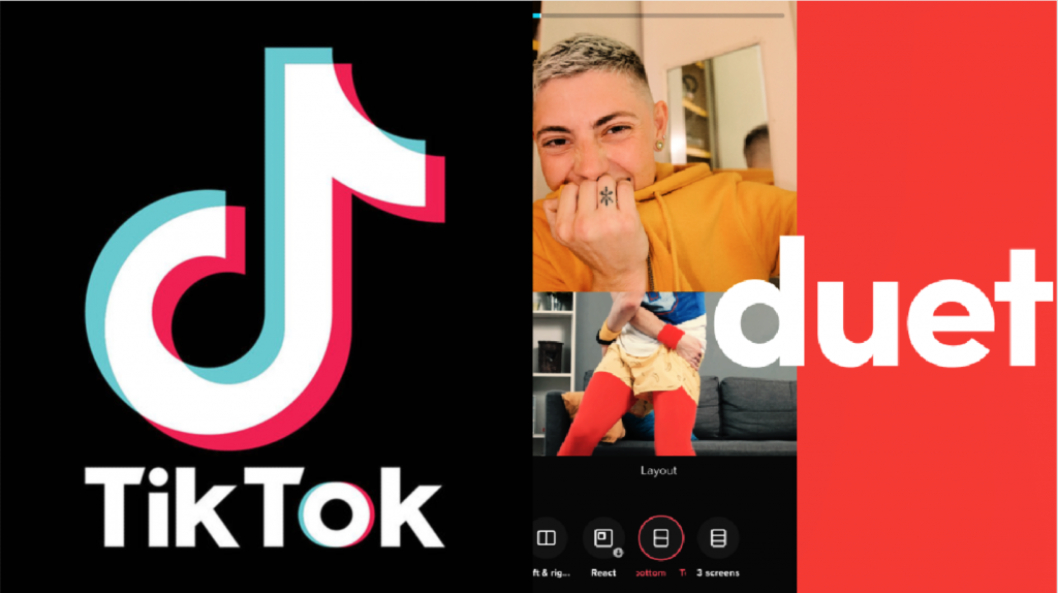 TikTok has a feature that allows creators to reply to a comment with a video, which makes this platform highly interactive. Here you can make a direct response to a viewer's comment.
Another feature you can use is the Q&A feature where viewers can ask questions and creators can answer with a new video. Stitch and Duet are also some effective tools to connect with your audience with real interaction.
Create intrigue first 3 seconds
The attention span of TikTok users is notoriously short. If you aren't able to interest and entertain your viewers in the first three seconds, you should flaunt the most interesting part at the first beginning of your video. If you are able to keep viewers stays within the first 3 seconds, the algorithm will recognize and deliver them to your larger audience.
Add simple, clear CTA to your TikTok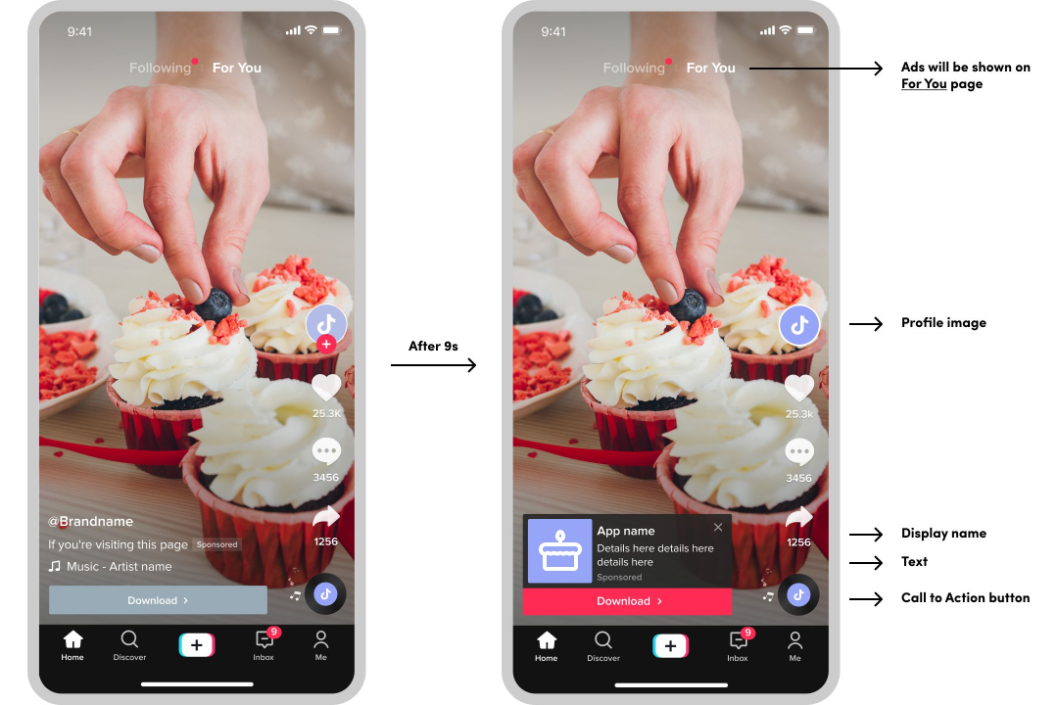 Be it a copy, an image, a landing page, or a TikTok video, a clear, simple, actionable CTA is an essential element that connects the bridge between good content to your brand's bottom line.
Don't forget to include a CTA on your TikTok video.
Order samples to make TikTok
One challenge that is very particular to advertising print on demand on TikTok is the availability of product samples. Print-on-demand sellers don't manage the inventory nor have products available at hand.
But a larger part of TikTok success relies on the fact that creators can test, and use the product in real life. A tip for you: order product samples for your products from suppliers to create content.
Knowing that it's nearly impossible to get every single design in your stores, you should limit the sample order to only the tested and proven products.
With Merchize, you can order sample directly from our system. Read the full detailed guide on how to get your sample quick and easy.