Want to make a profit out of print on demand? The first thing you need to get right is designs. A great thing about Print on demand is that you don't need to be a master at designing to create winning products. With the help of the right design tools, you are able to make your own designs at ease. 
However, most design tools will cost you an amount of money. And to grow print on demand business, you might need to use a few tools at a time. All of these tools adding up might cost you a significant amount. But don't worry yet. There are various free options that you can utilize to create beautiful designs on your own. Here are the best free print on demand design tools for you. 
Canva
Canva is a web-based design platform where you can easily create designs. It is one of the greatest resources where you can find design ideas for your print on demand business. There are thousands of templates available for you to edit and print for free. 
Canva is available with a free version. However, if you want to access a larger library of pre-made templates and design elements and create more complicated designs, you might want to upgrade to the Pro version. 
Canva can be used to create designs for your products. This tool also provides various templates for social media posts which is super helpful for promoting your products across major social platforms.
It also comes with an option to schedule your post on popular social networks like Instagram, Facebook, Pinterest, Twitter, and more. This feature makes your workflow more efficient and less time-consuming.
Canva's highlight features:
Unlimited design resources with over free 75 million images and 500 typography. 
High customization that allows you to change the colors, logo, and font of a template as you wish
Quick background remover in just one click 
Placeit
With over 97.000 templates and mockups, Placeit is one of the best design tools for print on demand sellers.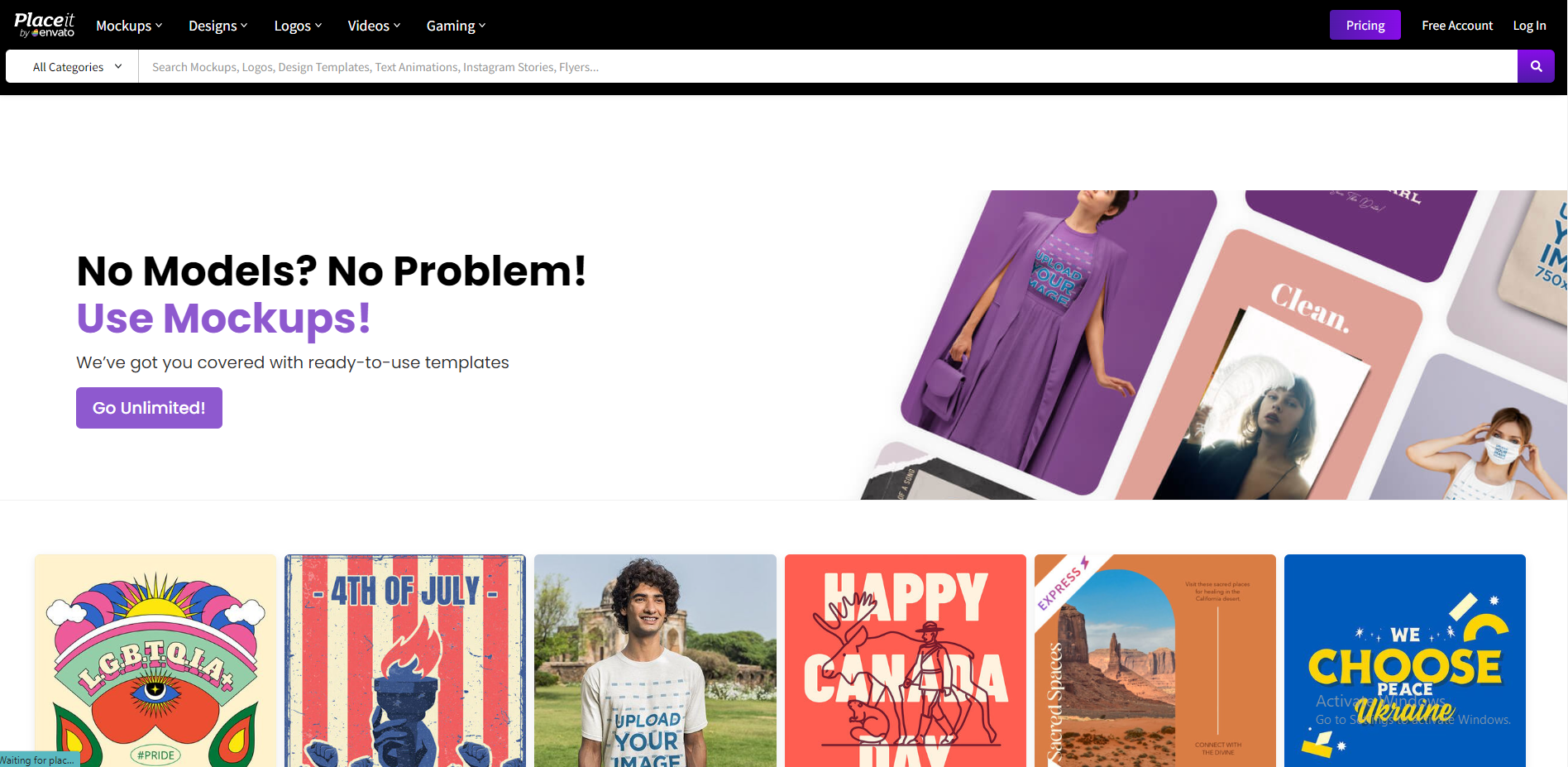 Highlight features:
Placeit Mockup tools: Placeit offers over 38.000 mockups for a wide range of products, including:

Clothing: Masks, T-shirts, Hoodies, Sportswear, Tanktop, etc.
Technology devices: Smartphones, laptops, etc.
Prints: Books, magazines, business cards, stationery, etc. 
Popular print on demand products like cups, bags, phone cases, wall decors, etc.
Advertising materials: Billboards, Facebook Ads, Banners, etc.

Placeit Design tool: Placeit design tool is similar to Canva. This tool has a huge library of over 10K templates for different uses.
Placeit Logo Creator: With this feature, you can create your own logo using the premade templates. With a small twist, you will have a unique logo for your brand.
Placeit Video Maker: Placeit allows you to work with different media including videos. Using this tool, you can create animations and videos to post on social media and Youtube.
Placeit Gaming template: Other than creating images and videos, Placeit also allows you to create your own game using the game template available on this site.
Additional Placeit tools: Other helpful features of Placeit includes Image Cropper, Video to GIF Converter, Online Video Converter, etc. 
Why using Placeit 
Large collections of over 19.8 mockups, 10K templates, and more.
Powered by Envato
Available for commercial use and no limitation on the number of downloads.
Intuitive and easy to use. No need to integrate with other tools
Reasonably priced 
Photopea
Photopea is another popular tool for print on demand sellers. This is an advanced web-based photo-editing application. With Photopea, you are able to work with vector graphics. This tool also supports PSD, Sketch, and XCF files which are compatible with popular editing software like Photoshop, Sketch App, and Gimp, respectively. 
Photopea is available online for free. This is considered the best free alternative to Photoshop. If you are familiar with Photoshop, you will find Photopeas a useful free tool for designing. With this application, you can do simple adjustments like changing brightness, contrast, saturation, colors, and more. With a few simple steps, you can update the image sizes, edit images, design a web interface, or edit images.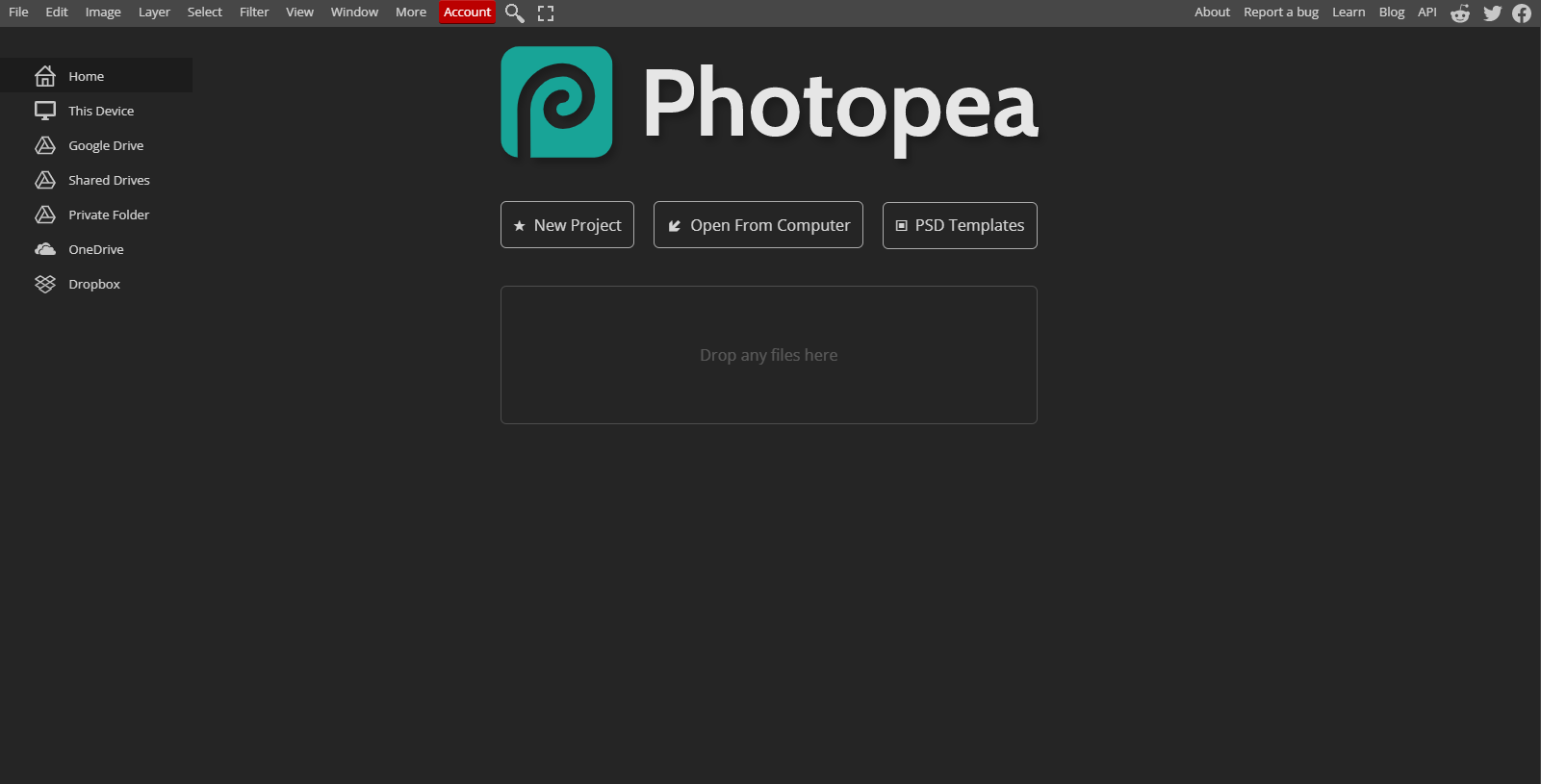 Highlight features
User-friendly interface 
Easy to use, accessible for all computer configuration and operation system
Entirely free to use
Compatible with different image formats: PSD, JPG, PNG, Raw, Sketch, and so on. 
DesignBundles
DesignBundles is another popular design resource that has helped a lot of print on demand business owners.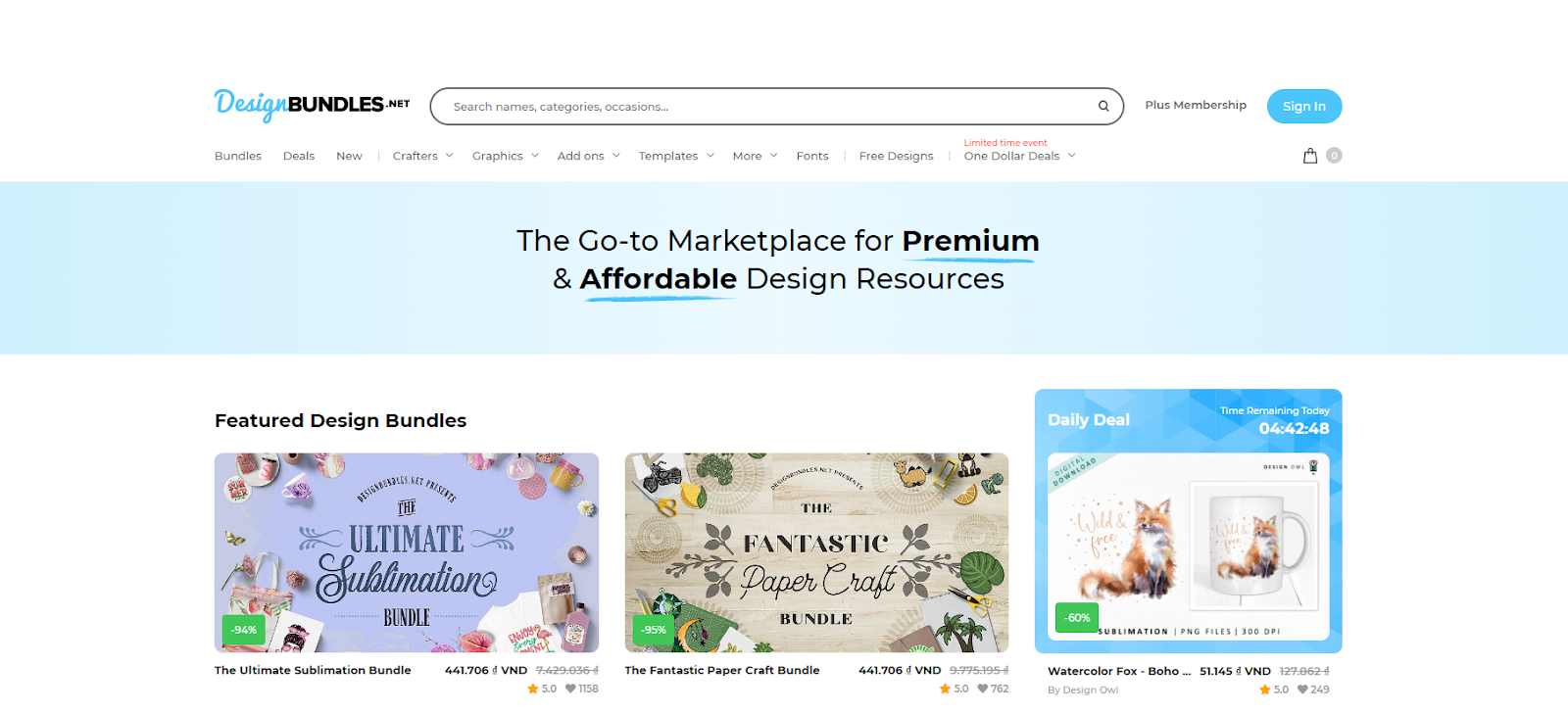 This tool provides a great number of high-quality and intrigued images. All designs available on this website are free to use for commercial purposes. You can use this design resource without worrying about copyright.
You can find plenty of graphics, illustrations, symbols, templates, and backgrounds on this website. However, in order to make your designs unique, you must add a few touches of your own.
StockVault 
StockVault is a free stock image website. You can use images, graphics, vectors, and images on this website for sharing and advertising. 
A huge part of the design resources on this website are stock images for designing websites, banners, and prints. However, you can still find free graphic designs for printing or other usages. Go to StockVault and start exploring It won't disappoint you.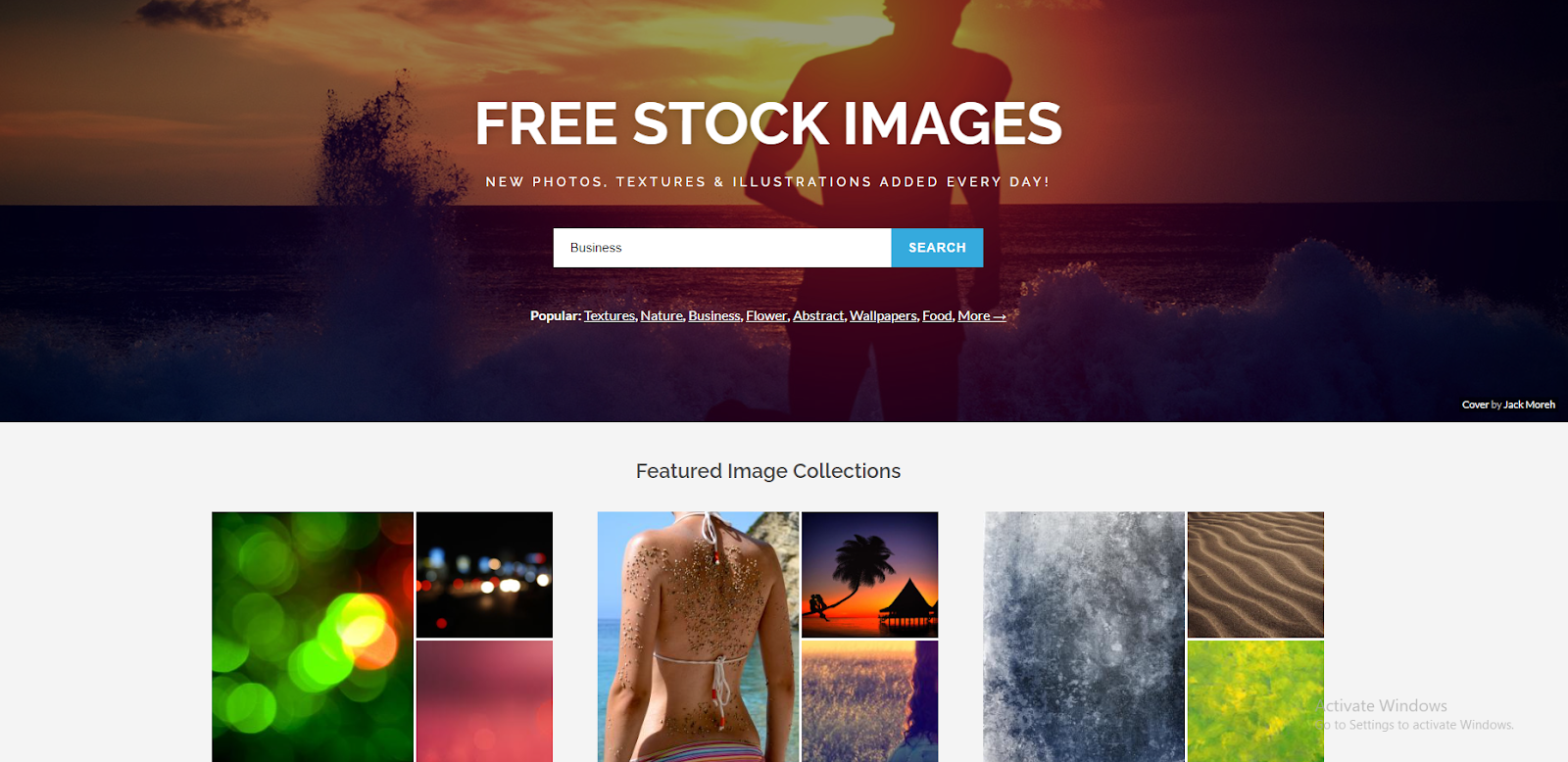 When using StockVault, you must follow their rules:
You may not sell, license, sublicense, rent, transfer or distribute the original image or designs from Stockvault. In order to use design materials for the mentioned purpose, you must add some alterations.
You may not claim ownership of any images in their original state.
Pexel 
Pexels is a great source of free, high-quality stock photos that you can make use of and unleash your creativity with. Images on this website are organized by hashtag, which makes it easy to search for similar photos. 
Images on Pexel are curated and selected carefully to ensure the highest quality. Rest assured that you can find some of the best pictures for your product designs or web designs on this site. 
The best part is that all of these beautiful images available on Pexel are free to download and use. However, it is required that you must edit and iterate the original images if you want to avail them for commercial use.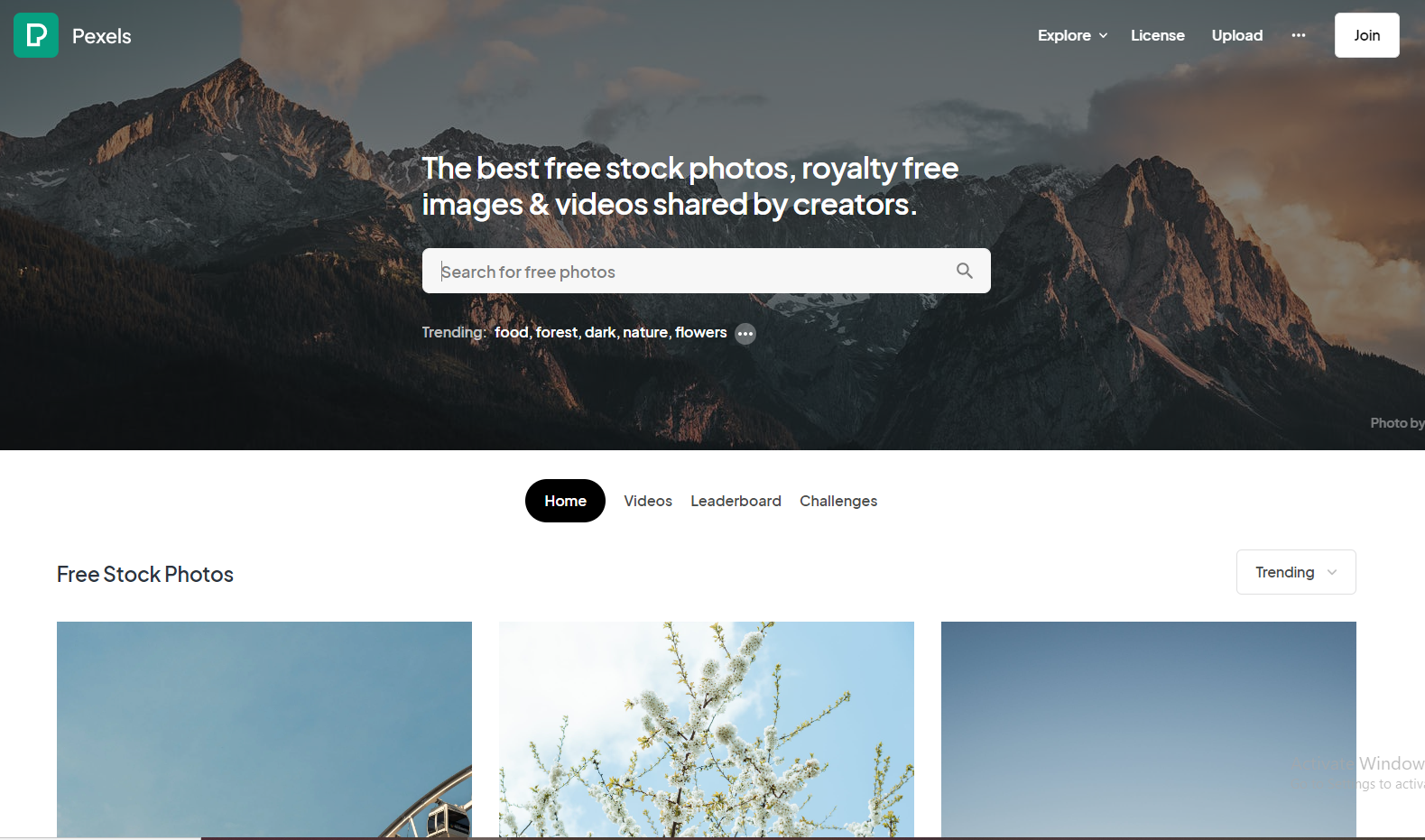 Pexel's highlight features: 
A massive library of more than 40k stock images that is constantly updated with 3000 new images added weekly.
Diverse themes and categories for different usages.
Large stock of images available for both personal and commercial uses 
Free stocks
Free Stocks is one of the free photo resources used by many print on demand sellers.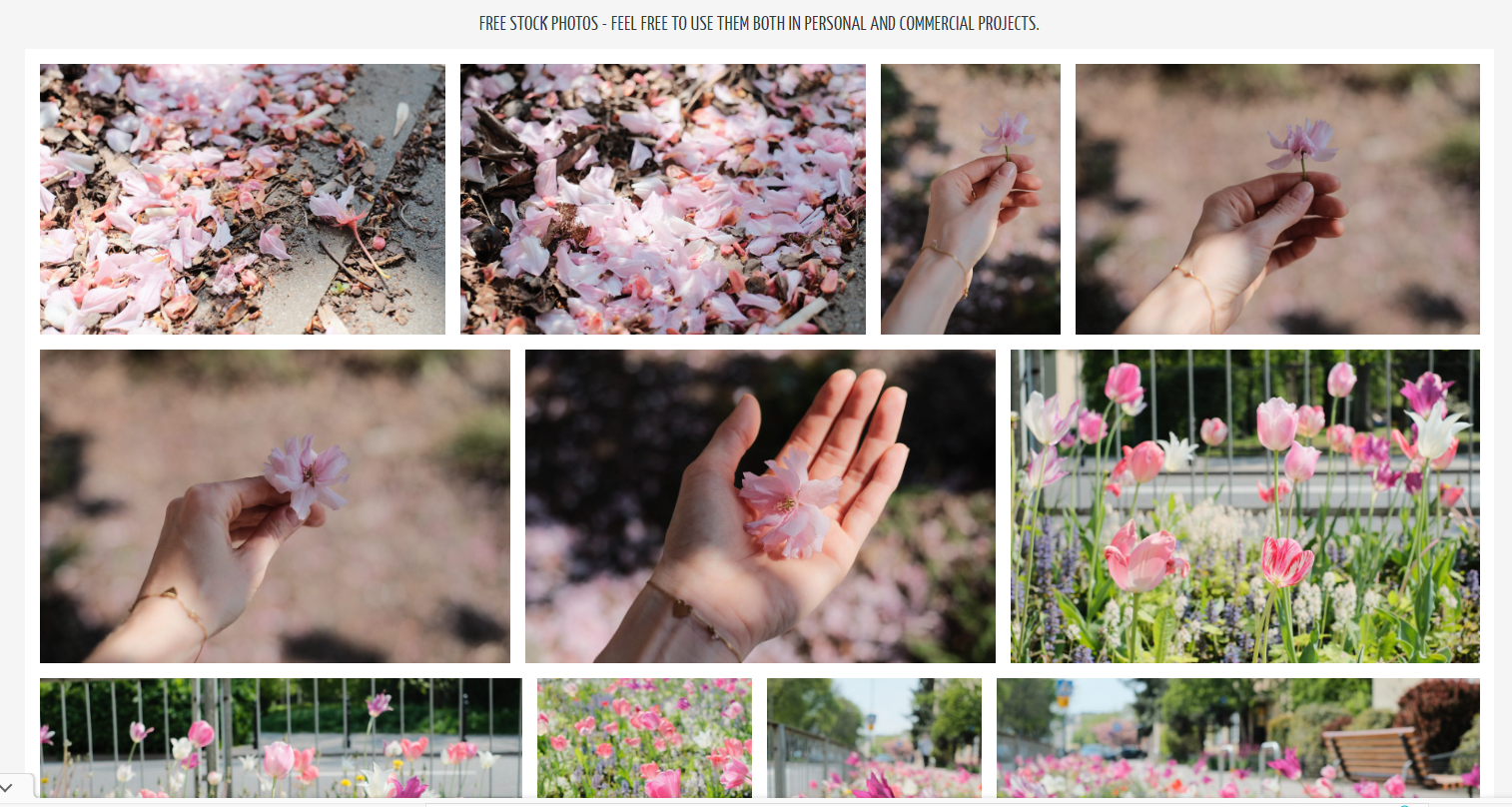 The stock images on this website are categorized into different categories for users to search. 
All images on this website are licensed and free to download. It is easy to take images from this website and insert them into your print on demand designs or use them for your websites. You are allowed to copy, modify and use these images for personal purposes. Yet you may not sell photos downloaded from Free Stocks.
Unsplash 
If you are looking for high-quality photos for your designs, look no further than Unsplash. Unsplash is a popular source of images for designers. You can find a wide range of superior images taken by photographers across the world. It is possible to find some of the best portraits and landscape photos on this website. 
Yet, the best part is this huge image database is available all for free. Photographers choose to upload images on Unsplash for free of charge as a way to share their works with the world.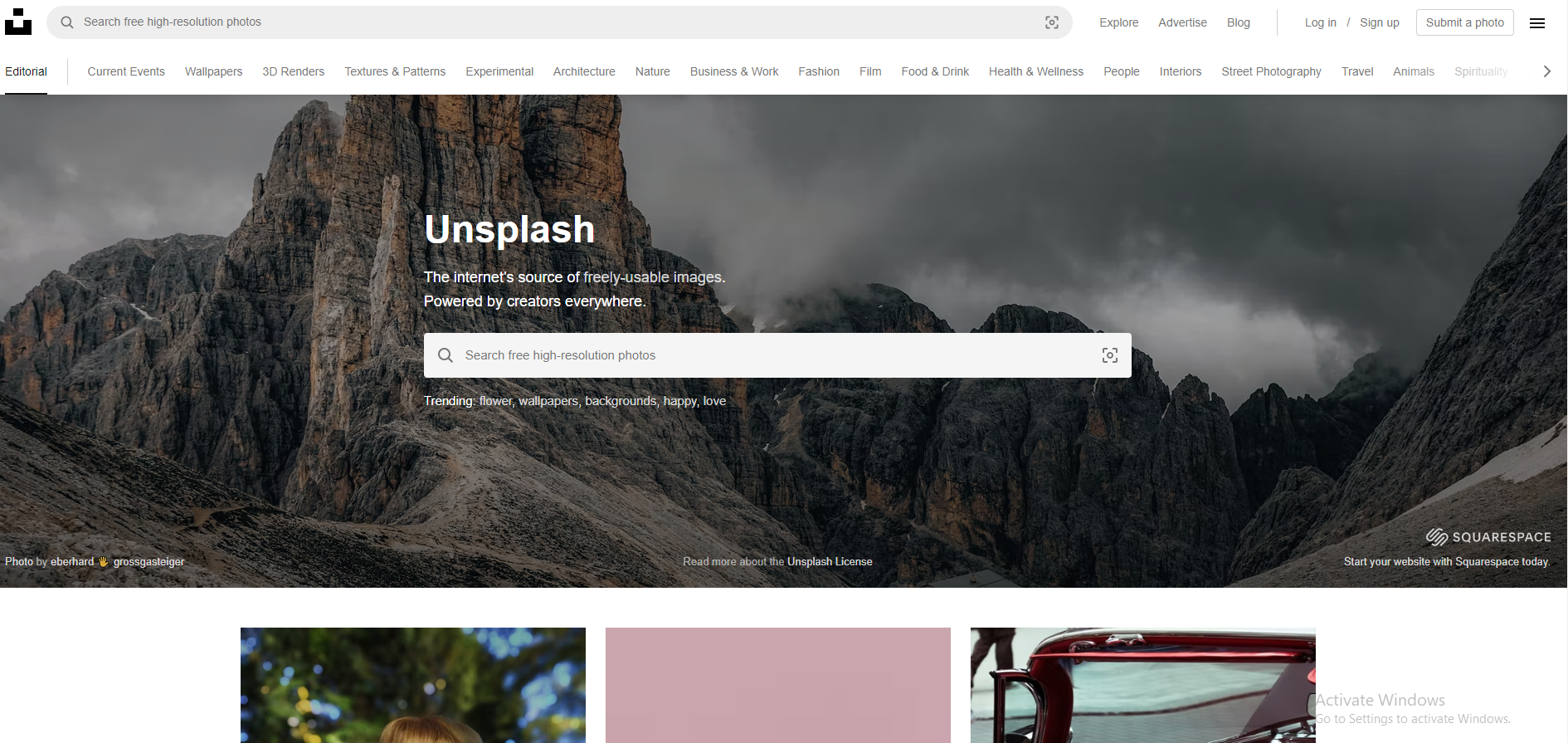 Unsplash's highlight features:
Over 1 million high-quality photos – all are available for free. 
Easy to use and search by topics
Various themes like nature, architecture, 
Pixabay 
Pixabay is one of the top websites that offers a wide range of design materials including illustrations, graphics, and images. 
You can easily find free photos of excellent quality on this website to use on your projects as well as your business. At the moment, there are over 1 million images uploaded on this website, ready to be downloaded and used.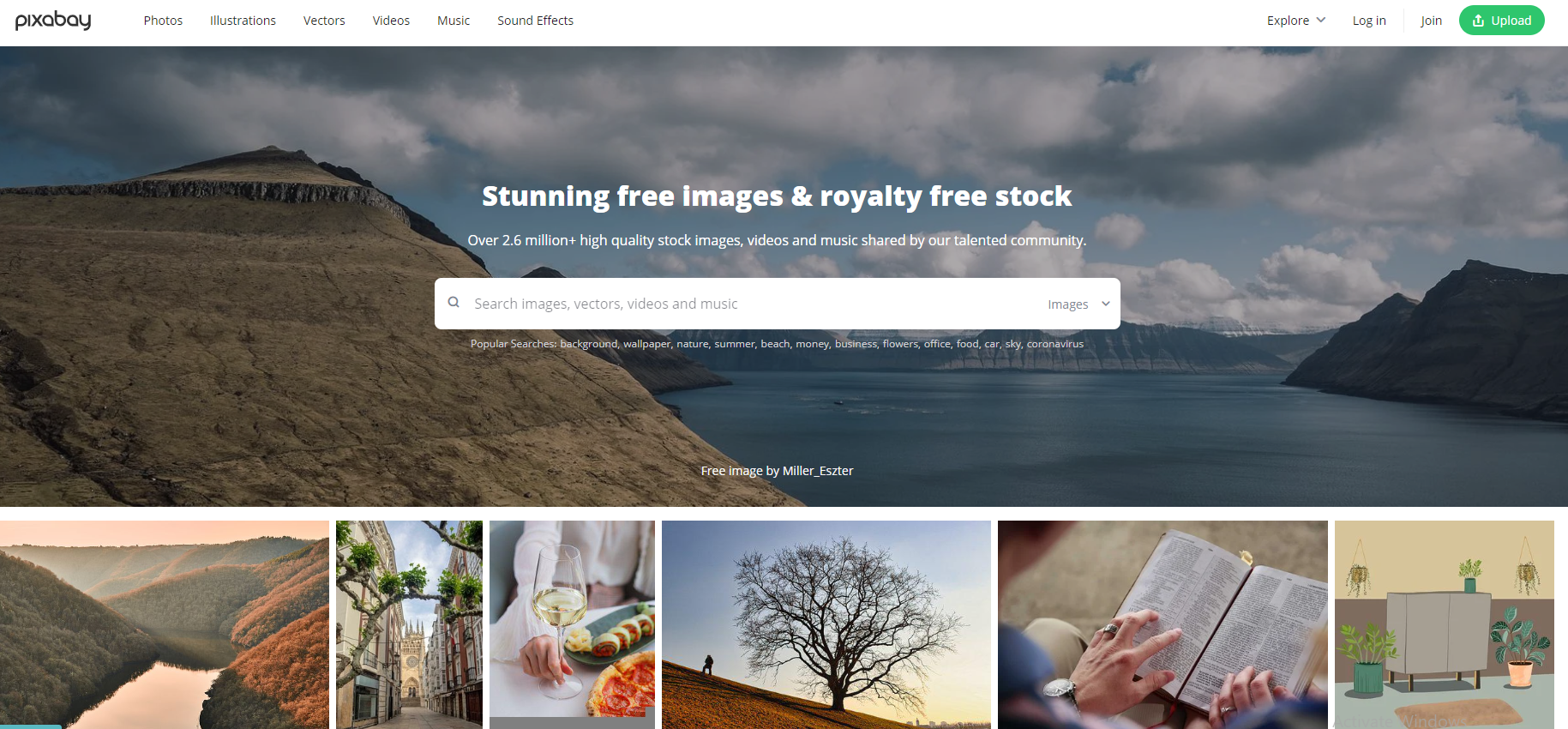 A few things you need to know when using images from this website
You can use available images for free. But images must be iterated for commercial uses.
You can not use photographs on this site for printing posters or other print-on-demand products. 
Do not use images with logos or trademarks on your designs, which might cause the impression that you are promoting the brands or relating to the manufacturers or service providers.
Vecteezy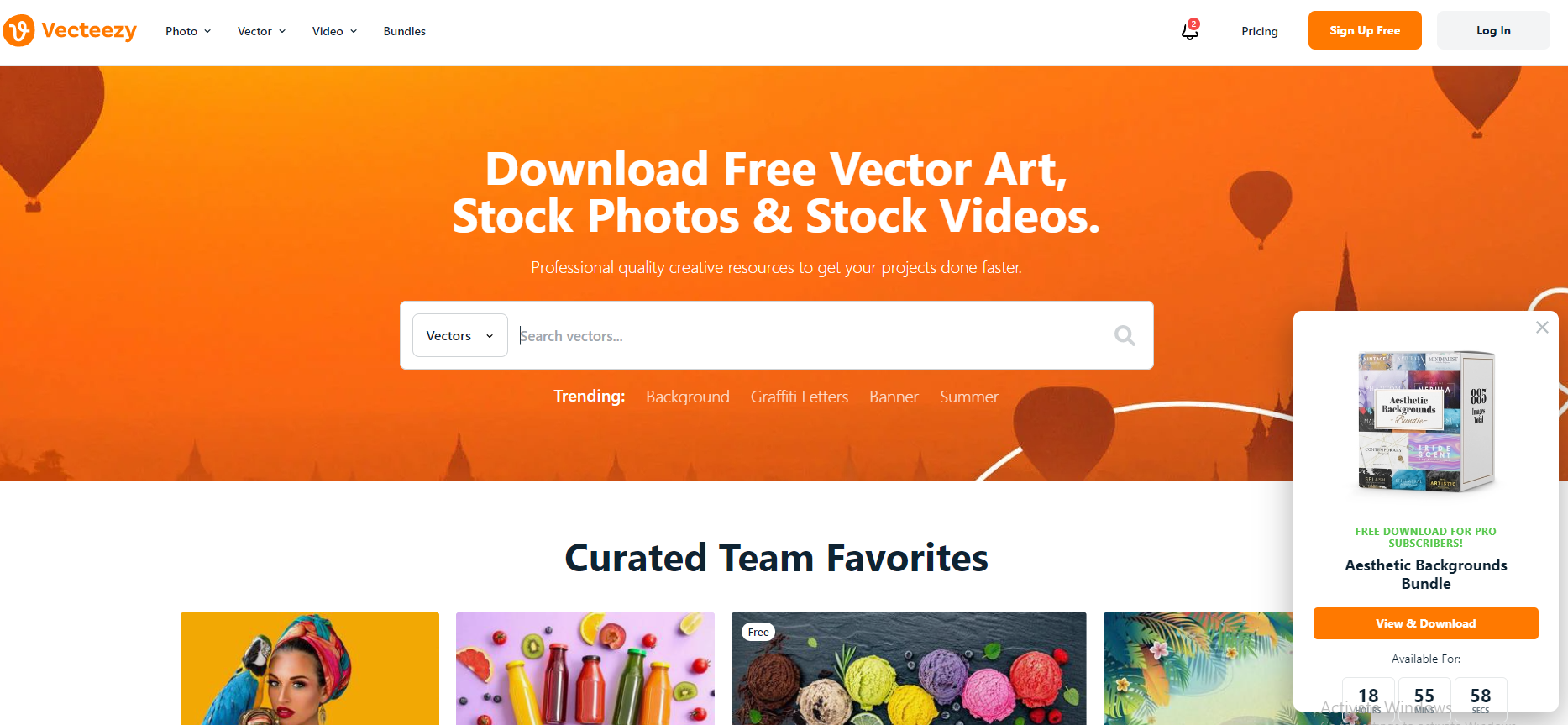 Vecteezy is known as a great source for finding vector graphics. This website allows you to access and use thousands of templates for free. While the majority of the designs on this website are free to use, you can also register as a member to access all the templates and use all the functions on this website.
This website is popular among print on demand sellers. Another attraction of Vecteezy is that it allows users to interact and learn from each other by leaving comments and suggesting new ideas.
Apply design tools to grow your print on demand business
Now you have got all the required tools to kick off your print on demand business. The next step is to find a print on demand supplier that can help you turn our designs into profitable products. 
Merchize is offering a wide range of unique products for your business that you can exploit to grow your business. 
Integrate your e-commerce store with Merchize and we will take care of the rest. Just do what you do best and leave the production and delivery to Merchize. Especially, get 10% off for the first order on your store when fulfilled by Merchize. 
In conclusion, with free print-on-demand design tools and resources available, it's now easier than ever to create your own merchandise line and grow your print-on-demand business. Whether you're looking to design t-shirts, mugs, phone cases or any other product, Canva, Placeit, Photopea, DesignBundles, StockVault, Pexels, Unsplash, and Pixabay, all offer great options for designing your products.
Additionally, Vecteezy provides a comprehensive vector graphics library that can enhance your designs. Utilizing these design tools and resources allows you to create eye-catching and unique products that will resonate with your audience. And with Merchize's print-on-demand services, you can bring your designs to life and create a successful print-on-demand business. So start exploring these design tools today and unleash your creativity!
Create Your Own Print on Demand Business with Merchize
Merchize helps you to bring your designs into reality and, of course profitable products. Get 10% off for your first order with Merchize now.