A brief history of Celebrity Merch
Celebrity merchandise has a long history that dated back to the 1850s. Some sources show that it was Jenny Lind, a Swedish opera singer, who had started the business of celebrity merchandise.
The idea of selling celebrity-branded merchandise was invented by P. T. Barnum, an entrepreneur, and showman who laid out the success of Jenny Lind in America.
During her first American tour, besides the profit from selling tickets, the famous opera singer also made a lot of money from selling souvenirs like gloves, hats, bonnets, shawls, cigars, and even paper dolls to her fans in America.
With the growth of celebrity culture, celebrity merch has become a highly profitable and lucrative business. It has become a major source of income for stars in music, entertainment, or sports.
Fast forward to the 2010s, thanks to the prosperity of the internet and social media, selling merchandise is no longer titled exclusively to the super famous and influential celebrities.
Thanks to social media, anyone can make an impact on a large audience and establish a loyal following without help from a publicity agent. While these new micro stars have less publicity than the traditional "celebrity" and smaller following, they surely have a big impact on buying behavior of the customers.
Besides sponsoring brands, these influencers can also make a lot of money from selling merchandise to their fans.
Why should content creators sell merch?
If you have already established a strong online presence and following on social media, you can totally monetize your social following by selling merch.
Besides the obvious benefit of gaining profits, there are also other peaks to selling merch.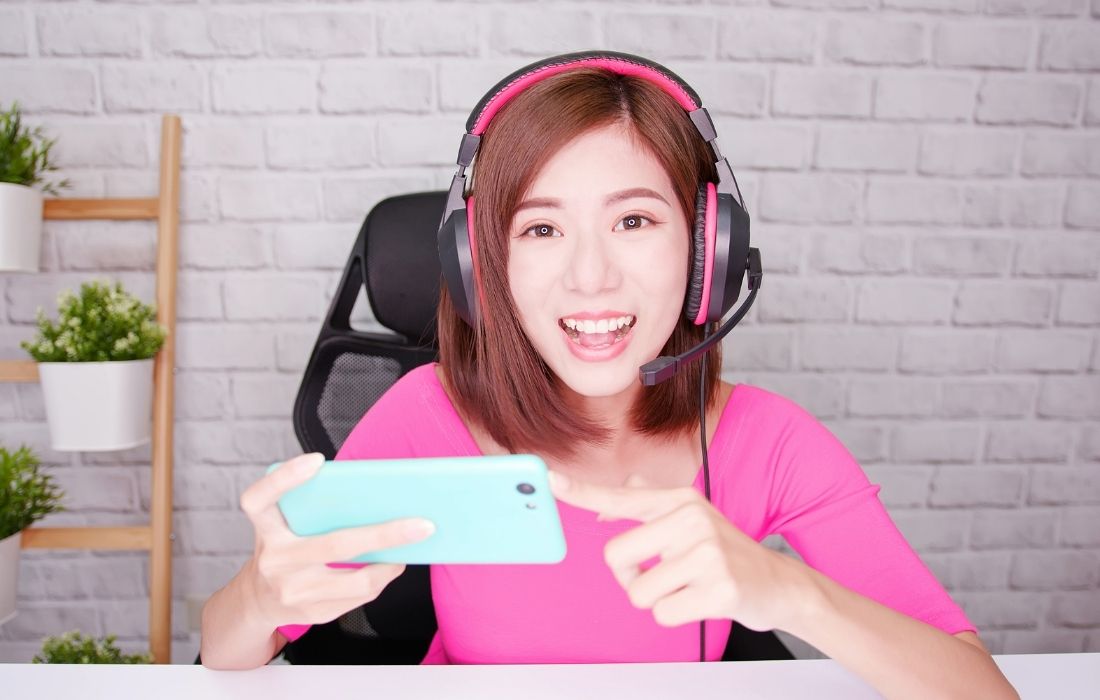 Free advertising
When a fan buys your merchandise, it is mostly because they want to show their support for you. It is also likely that these fans want to show other people and connect with people who like your content and your products. These fans are the living billboards that promote your brands to the people around them and help you to raise brand awareness for free.
Engage with your fans
Merch is a great way to boost engagement with your fans. You can encourage them to take phones with your merch and repost their photos on your social media accounts. This way, you can start conversations and interactions with your loyal fans.
Strengthen your relationship with your followers
Just like how people buy a souvenir while traveling to cherish the memories on the road, merch also helps you to connect with the fan in a meaningful way.
Possibility for future collaborations
Selling merch also opens the door to future collaboration possibilities. If you can create a merchandise line that sells, it is likely that brands and other creators will notice. That's a great opportunity for collaboration.
How can you start selling your merchandise?
If you have a decent social media following, it's appealing to dive into the merchandise business right away. But if you are not careful, it is easy to commit some irreversible mistakes that can cost you not only money but also your reputation.
Everybody makes mistakes but try your best not to be "everybody" in this case. To prevent the worst scenarios, you should carefully strategize your plan and execute it properly.
Here are the essential questions that you should answer to assure that your merch will succeed.
How to brand your merch
The merchandise business has evolved over the years. Creating merch is no longer a privilege that only the big stars can access. There are a wide variety of options for creators with a smaller following to start their own line of merchandise.
Before getting into the full process of bringing your ideas into physical goods, let's start with the basics first – what direction you can take to create your own merchandise brand.
The first thing to do when starting your own merch brand is to decide how you want to brand your products. There are two options, exploit your existing personal brand or start an independent and new brand.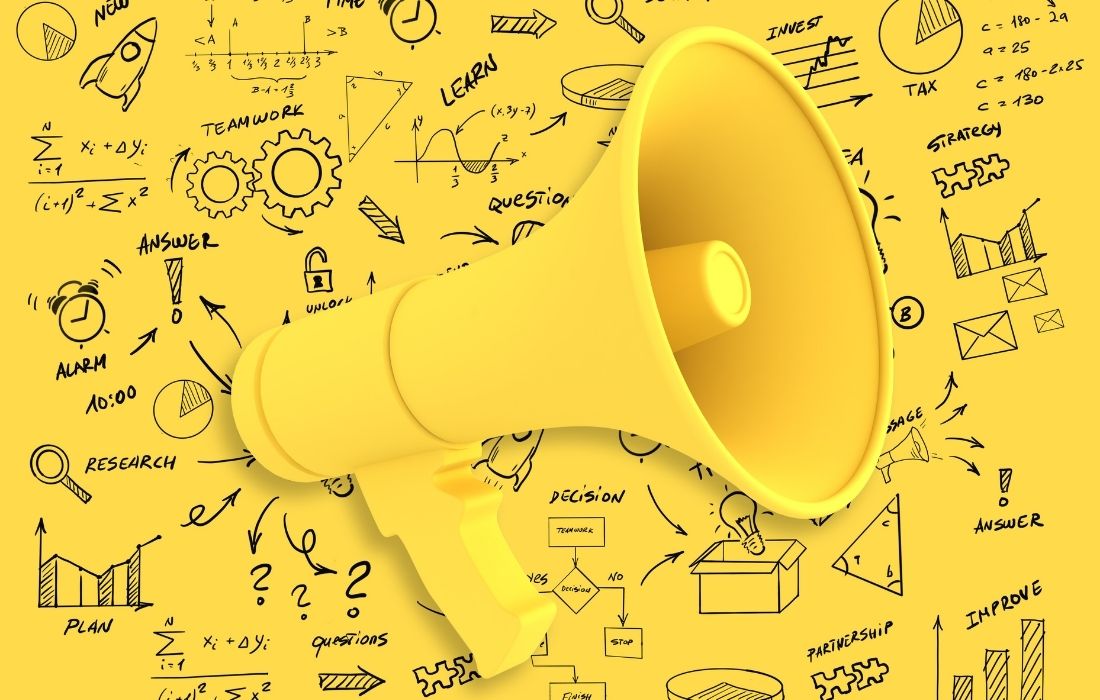 Create an independent brand from your personal brand:
Basically, it means that you will start a whole new brand for your line of merchandise. That might include a new brand name, a new logo, a new slogan, and so on.
In other words, you will grow your merch brand with an independent identity from your existing personal branding. People, except for your die-hard fan, won't even notice that you own these products.
A lot of big content creators and influencers have tried launching their own merchandise lines that have lives of their own.
Let's take Pewdiepie's Tsuki brand for example. The world's biggest Youtuber, together with his then-girlfriend, Marzia, launched this minimal unisex apparel merch brand in 2018. Nothing on the goods directly suggests that it's related to Pewdiepie.
Here are some great pros for this way of making merch:
Appeal to a larger audience: Since your merch is not attached to your personal branding, it will not be exclusively available to your loyal fans. Anyone interested in the designs and loving quality can buy and own your merch.
Possibility to grow a bigger and long-lasting brand: Once you have successfully created a brand with unique and high-quality products, your business might take off and grow beyond the existing community of supporting fans and attract customers from outside the fandom.
This way, you can create a long-term business. Even when the initial anticipation wears off and demand within your group of followers goes down, your business still prevails thanks to the interested buyers who are not your fans.
Besides the benefits, there are certain downsides that you should be aware of if you want to develop an independent merch brand:
Make use of your existing branding
Here is another way that you can develop your merchandise brand
Appeal to your loyal fans: One important part of the merchandise business is the need to express your love to a public figure. The louder and more obvious, the better. The fan will love to buy something that screams "I'm this person's biggest fan" to the world. Merch with your face or your name in BOLD on merch definitely appeals to your die-hard fan more than something that vaguely signals the fandom status.
Lower risk: While doing sub-brand is more a long-term game, selling merch under your existing brand is more profitable in the beginning. It is easier to get your fans excited with this kind of product. You can get decent sales from the fans who know and love what you are doing.
Less maintenance: It requires less effort to maintain a merch line that exists under your old brand. Your current brand and content are a great source of inspiration for your new merch. That will help you save a lot of time for the ideate process.
To look further into the future, since your merch closely relates to your brand, it is easier to leverage the existing brand awareness and market your products.
Which one is the best for you?
If you are new to the merchandise business, the second option is highly recommended. Using your existing brandless is a less risky way to gauge the demand for your products. Developing a sub-brand can be a laborious process that requires a lot of work and experience to get it right. For a newbie, it can be too much to handle.
Selling merch in a limited number under your own brand can give you some valuable learning experience before getting serious.
If you have a huge following and a team to back you up, creating a sub-brand can be a great choice. A strong following can give you better exposure, which is a clear advantage for your sub-brand. And a supporting team can take off considerable weight from your shoulders.
How to make your own merch
Once you have laid out the direction for your merch brand, it's time to decide how you are going to make your merch.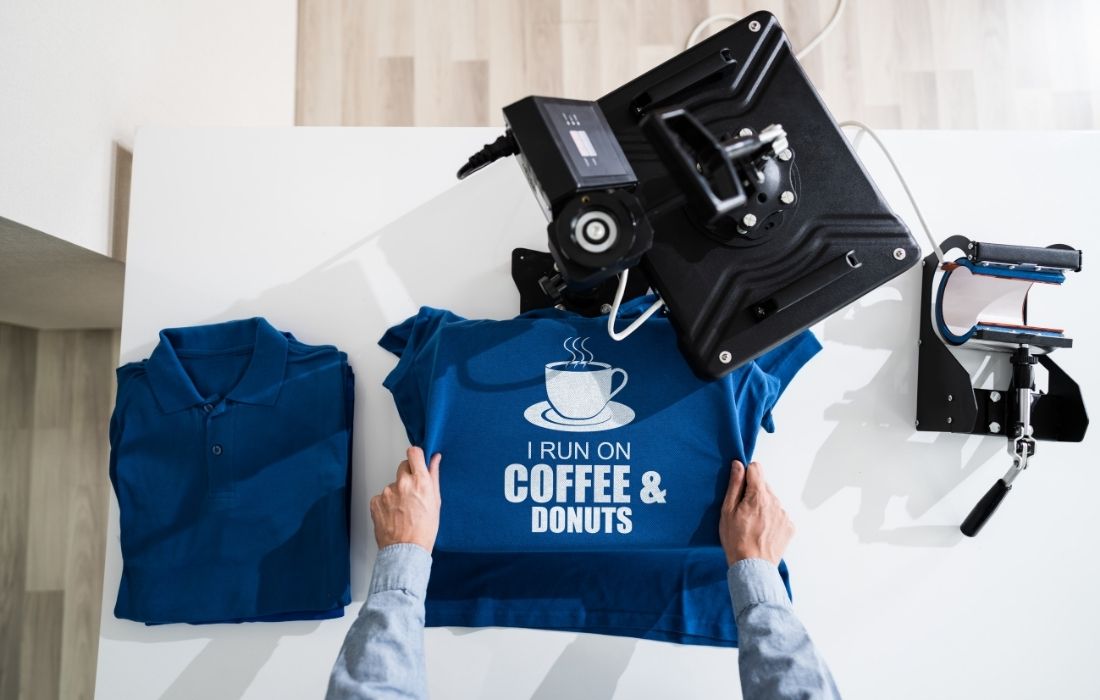 Find a supplier for your own merch
This is probably the best way to guarantee the highest quality control for your merch brand. From your own research, you can connect to the supplier and order directly from them.
Working directly with the suppliers has the benefit of better pricing. If you make a large order, there could be a significant discount. Moreover, you can easily control the quality of the products before delivering them to your fans.
On the downside, this way of working requires more work from your end – including finding suitable suppliers, creating designs, managing orders and inventory, and shipping packages.
It also requires an upfront cost to make merch in the first place. If things do not go according to plan, you might be left with unsold stock that you have already paid for. In the worst, you can find yourself getting lost in the whirlwind of the process and possibly piss off your devoted fans.
Use print on demand for your merch
Print on demand can be your lifesaver. If you haven't heard of it, print on demand is a business model that allows you to print and make products via a third-party supplier who takes care of the whole process, from manufacturing to managing orders, and shipping. All you have to do is to come up with the designs and promote them to the targeted audience. The best part about print on demand is that you won't have to pay for the products beforehand. Print-on-demand companies only charge you once the order is made. It offers a risk-free way to make and sell merchandise.
But it has its own cons. When opting for print-on-demand merchandise, you will have little control over the quality of the product as the whole process from making to shipping products to your customers is taken care of by a third party which is your selected print-on-demand partner.
In order to minimize the risk of low product quality, it is highly recommended that you order a sample from the supplier before actually introducing the merch to your audience.
Still, it is best that you choose a print-on-demand partner with consistent quality and guaranteed quality control in the first place.
Seek help from a merch company/agency:
If you find the merch-making business overwhelmingly complicated, this could be your safe option. Merch companies offer a wide range of services that can be wildly different from each other.
You can have something similar to print on demand like TeeSpring where you can create merch without upfront cost or minimum order. Some merch agencies can help you with the design, branding, as well as source manufacturing partners in accordance with your request.
With professional help, you will get more satisfying results. It is also less time-consuming and stressful for you.
What mediums to sell your merch?
Design your own website
Making a website for selling merch is a common option that many creators choose to follow. With this option, you can easily customize the interface of your website, establish your own brand and create a connection with your fans.
With a stand-alone storefront, it is also easy to measure where your fans or your potential buyers are coming from.
Shopify, Woocommerce, Squarespace, and Wix are three popular platforms that help you to create an eCommerce website easily, with no coding required. However, if you want to customize your website interface and features, you must hire a web designer and web developer to build a fully functional website like what you expect.
Make use of popular marketplace to sell merch
If you want a quick solution to create a storefront, registering on popular marketplaces like Redbuddle, Society6, and Etsy can be a viable option.
When listing your merch on these websites, you might be able to reach a large audience on that marketplace, other than your following audience. Moreover, you can also benefit from that platform's service.
But, the caveat is that you would have to pay a part of your profit to the platform you are on. It will obviously lower your profit margin.
Do market research and find ideas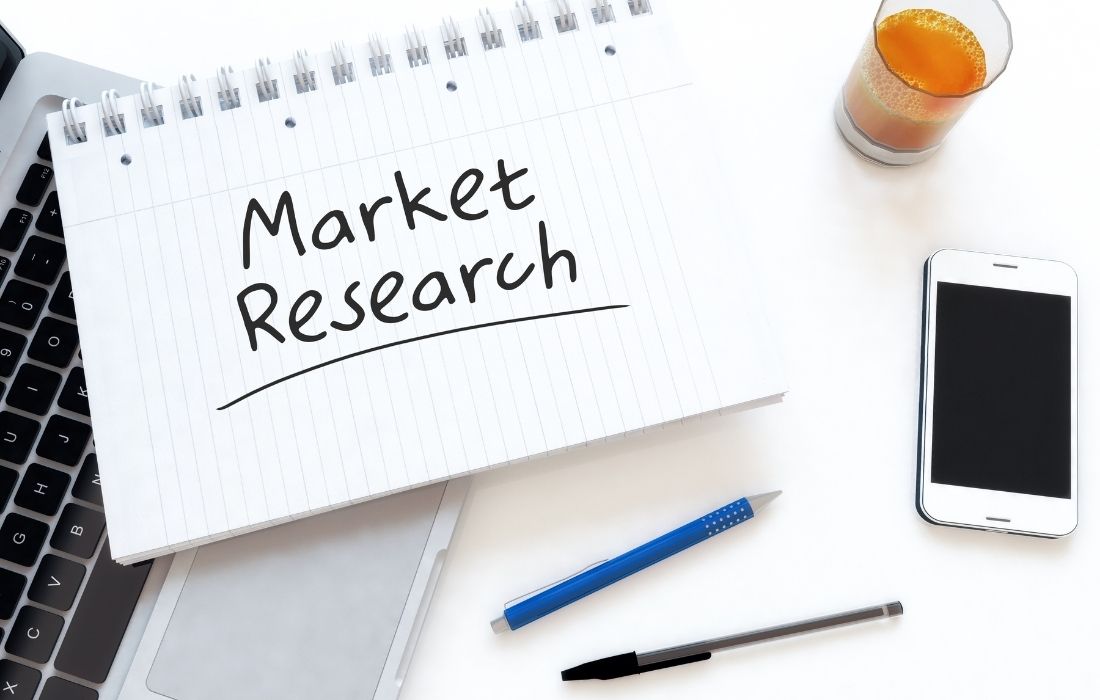 For the number of followers who are really invested in your personality and characters, they are more likely to buy your merch to support you and your brand, no matter what your products are.
Like, if you are Taylor Swift, you can sell a simple red scarf and people still dies to own it.
In case you aren't as famous as she is, you need to do a careful search and invest in ideas.
If you want your merch to appeal to a group of audience who is mildly interested in what you are doing, you must come up with something creative and brilliant enough to make them want to buy your merch.
Ask your fans for ideas
Your followers and fans are your great supporters. They know that they want (obviously). And they are more likely to give you ideas on what merch to make.
Throw some heads-up to your fans, and create some sort of polls on the platform you are on to ask for your fans' opinions and ideas. You might find some interesting ideas to build your line of merch.
Obverse what other influencers/creators are doing
Another helpful way to create merch is looking at what your creator fellows are doing. If possible, you can contact them to ask for advice! It is always good to establish a connection within the community. They might let you know their valuable experience
Create your design that your fans love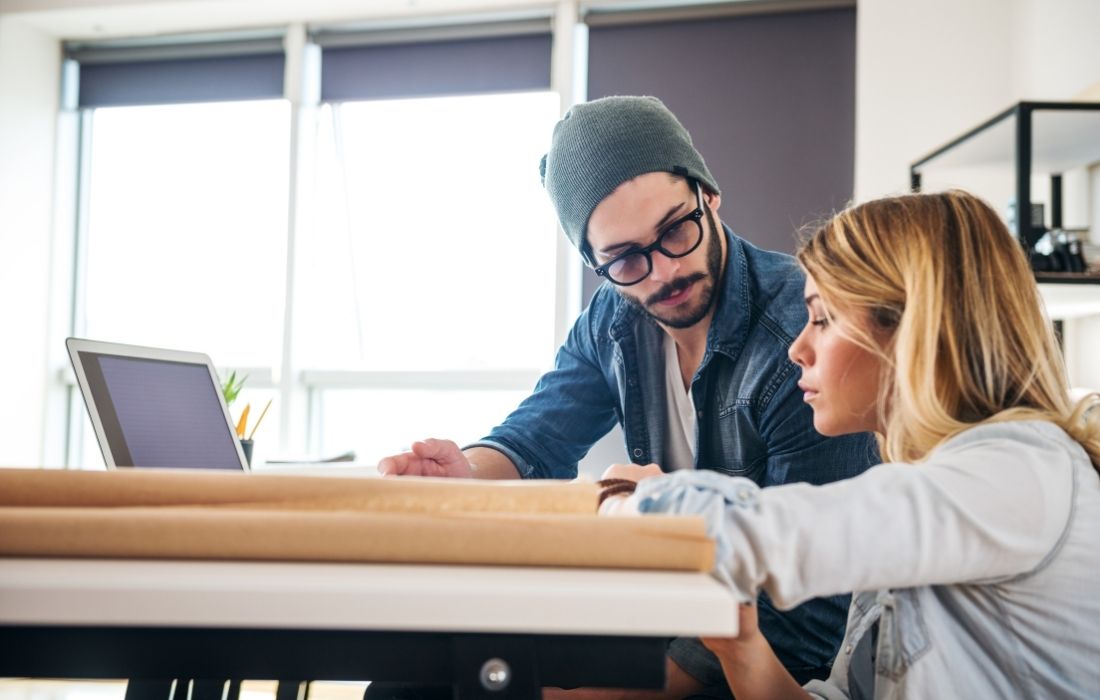 Design your own merch
If you have artistic skills like drawing, designing (or making memes), you can design your own merch. In some cases, your followers might find your own designs interesting and more authentic than something created by a professional artist.
It's idea and originality that really captures the attention of your audience rather than intricate artwork!
Find a freelancer designer to do the design for you
If you are not born with artistic nature, don't worry! There is still an option to outsource your designs.
Hire a professional designer, and communicate your ideas and requirements. They will execute your brief and come up with a few solutions for you to choose from. During the process, you and the designer will work together to turn your ideas into appealing designs.
Of course, with this option, there will be less work for you to handle. Plus, the result will look highly professional than your own DIY design. But it might cost you an amount of money. They might charge you by work hours or simply on the actual work. The charge can also vary from artist to artist.
If you don't have any particular designer or artist you want to work with, Fiver is a great place to find someone who could help you out with the designing process.
Decide the price for your merch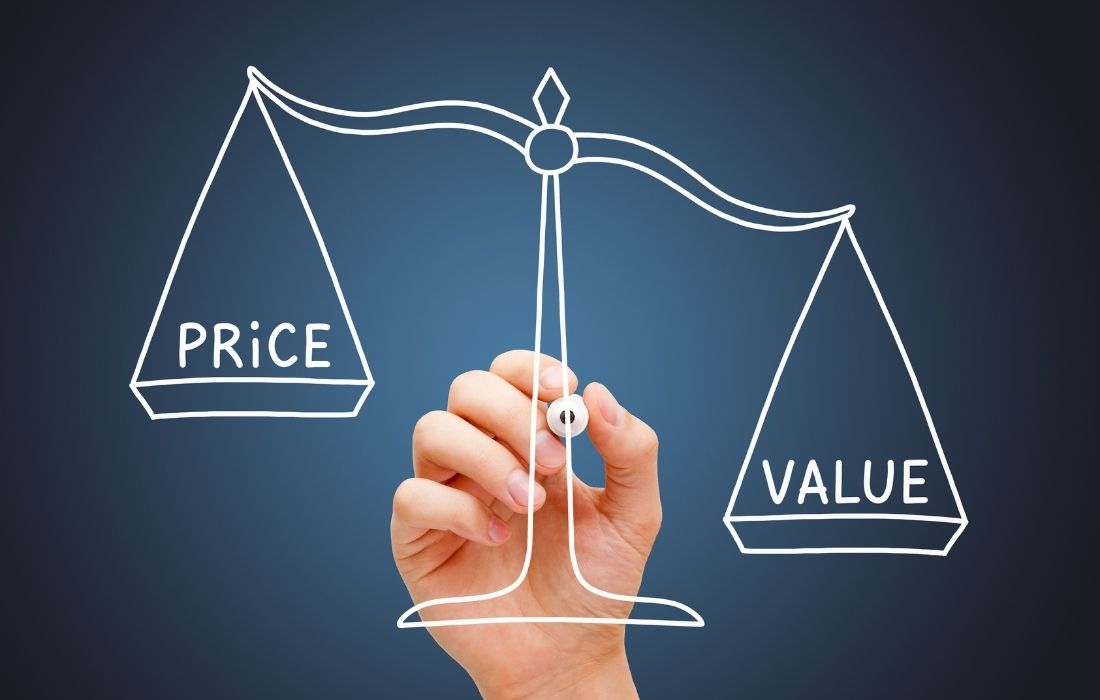 Putting a price on your merch can be a difficult subject to approach. Of course, if it is merch, you have all the right reasons to put a high price on it and make a ton of money out of it. Fans are also more generous when it comes to buying merch to support their favorite creators.
But it is not recommended to put an unreasonable price on your merch after all.
First, you must consider the quality of your merch and make sure the pricing is justifiable.
Your merch also represents your brand as a creator. If you are not approaching it with consciousness, it might poorly affect your image and reputation. You don't want to get backlash for overcharging your merch.
Secondly, think about your audience, who are they, and how much they can afford your merch.
If your audience is mostly teenagers, they might not be able to afford a hefty-priced product.
Promote your merch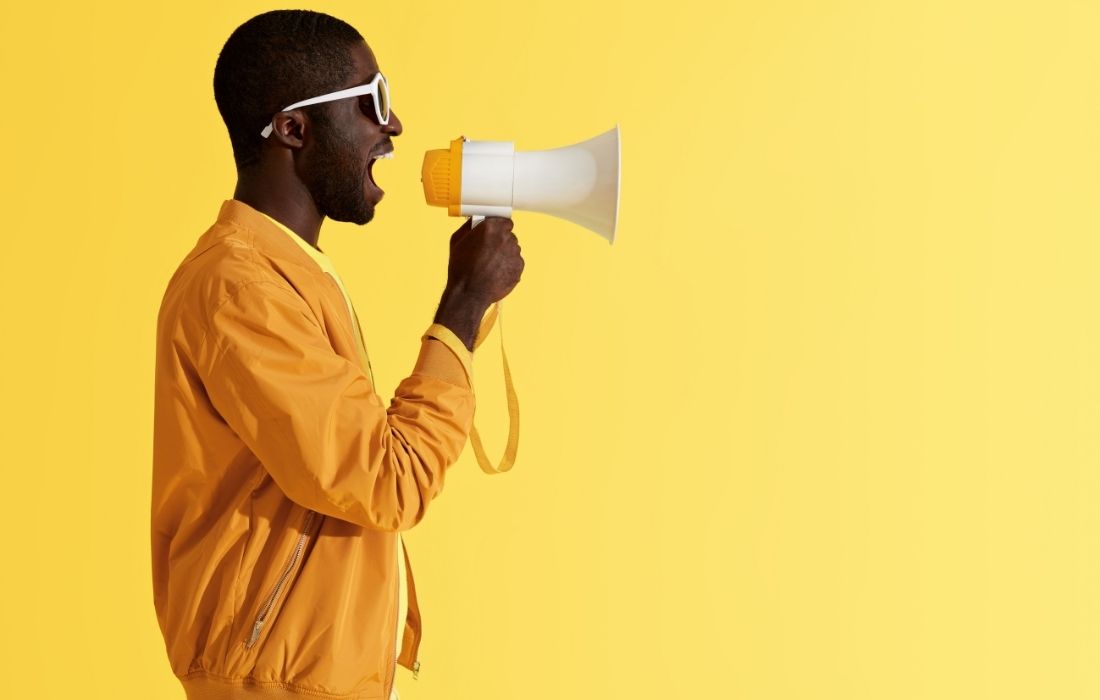 When everything is done, it is not time to broadcast your merch and attract your followers. As a creator, you have the advantage of an existing interested audience who is excited about what you are doing. They are more likely to buy your merch with little to no complicated marketing campaign.
However, you must make sure that you can approach your audience in an effective way, remind them of your merch and prompt their buying needs.
How to Promote Your Merch

Use Scheduled Posts
If you're yearning to make a profound impact on the social media sphere, creating a scheduled pattern of posts that conforms to a distinctive beginning, middle, and end structure is imperative.
Allow us to furnish you with a blueprint to make this a reality: suppose you intend to vend your merchandise for a fleeting time span; in that case, it's essential to promote it ahead of its launch to amplify the excitement and build anticipation.
Moreover, it would behoove you to stir up interest around the middle of the sale to sustain the excitement and foster the interest of your audience.
Finally, towards the conclusion of your selling window, make a concerted effort to encourage last-minute sales with your adroit marketing strategies.
To give your social media posts an added touch of finesse, we highly recommend thanking all of your invaluable patrons for their unwavering support and for investing their hard-earned money in your wares.
With these proven techniques, you can rest assured that your social media marketing campaign will leave an indelible mark on the digital landscape.
Create Engaging Visuals
If you aspire to elevate your merchandise's brand awareness to soaring heights, we advise utilizing visually striking graphics and riveting mockups to promote your products.
Captivate your audience by including photographs of yourself, your family members, or even your acquaintances clad in your sensational merchandise after purchasing a few through the remarkable Merchize Supply.
If your inventory comprises a myriad of apparel styles, it would be sagacious to display a smorgasbord of looks to entice the fancy of potential buyers.
In this modern era of ceaseless scrolling, you need to ensure that your visual content packs a punch and is sufficiently compelling to ensnare the attention of any passing browser.
The key is to utilize bold and vibrant hues, lucid imagery, and conspicuous text that can be easily deciphered (should you choose to incorporate text into your posts).
As an ardent advocate for your brand, always remain consistent with your pre-established aesthetic to ensure brand recognition and create an unwavering sense of loyalty among your patrons.
Vary the Content
f you're striving to keep your target audience hooked on your merchandise, it's imperative to avert being overly repetitive or excessively forceful with your marketing strategies.
One surefire way to achieve this is by seamlessly weaving your merchandise into your daily content and posts. In doing so, you'll foster an air of authenticity and naturalness that will be the envy of your competitors.
Flaunt your sensational merch in your YouTube videos, feature customer photographs in your Instagram Stories or primary feed, and concoct a TikTok tutorial that demonstrates how to style your merchandise like a pro.
The options are limitless, so get creative and think outside the box. For added convenience, use our cost-effective Merch Shelf integration to vend your merch directly below your YouTube videos.
With this innovative tool, your patrons can purchase your products in a jiffy with a mere click of a button.
Encourage Engagement from Your Followers
Social media is an excellent tool for promoting your merchandise because your audience can engage with your campaign in real time.
It's crucial to involve your followers in your merch promotion to make your t-shirt campaign a success. You can achieve this in two easy ways:
First, ask for shares. Encourage your followers to spread the word about your merch on their profiles, especially if they've made a purchase. This strategy is particularly effective if your merch is raising money for a cause or if your work is highly socially or politically motivated.
Second, ask for pictures. Choose a unique hashtag and ask your fans who ordered a shirt to post a photo of themselves wearing it. Request permission, then repost their photo and thank them publicly. This is a fantastic way to promote your apparel because people love to see merchandise in action, being worn by real people out in the world.
By asking your community to get directly involved in your promotions, you'll pique their interest in your merch and increase sales. Seeing others participate is a powerful way to encourage your other followers to join the fun or participate in their own way.
These types of promotional strategies are often referred to as circles of engagement. By generating a cycle of interest, participation, and purchases that continually attracts new customers, promotional engagement strategies allow your followers to get directly involved (and stay involved) with your campaign.
How much does it cost to make merchandise?
Selling merchandise with Merchize's cutting-edge print-on-demand technology incurs negligible expenses, rendering it an economically sound choice for individuals seeking to break into the e-commerce industry.
The production cost of the product is seamlessly integrated into the final price, ensuring that the customer is not burdened with any additional expenses.
The fulfillment of orders, printing, and shipment of the product to consumers is managed by Sellfy's exceptional print-on-demand partner, whose services are duly compensated for by the customer.
Therefore, there is no pressing need for you to maintain an inventory of your own, as the products are conveniently stored at Merchize's state-of-the-art POD service provider's warehouse.
As a result, with the innovative Merchize print-on-demand technology, you can effortlessly generate and distribute merchandise without incurring any upfront costs, thereby cementing your foothold in the competitive e-commerce market.