Shopify is one of the fastest-growing eCommerce website platforms, with well over a million online retailers utilizing it in 175 countries by 2020. Shopify is an excellent solution for many eCommerce firms, with many essential features 'baked-in' to the platform by default, such as seamless product and payment system integration and a variety of Shopify apps and additional functionality available easily through their online store.
However, after your Shopify site is up, running, and ready to accept orders, you'll need to get people to visit it, which includes optimizing it for search engines. That's when a solid grasp of Search Engine Optimization (SEO) comes in handy.
When it comes to best practices of eCommerce SEO and Shopify, though, things aren't always as simple as they appear. Shopify store owners that are new to the market frequently face the problem of insufficient traffic to their Shopify stores. The truth that Shopify SEO is not that difficult may go unnoticed by most non-technical store owners. 
Want to discover how to attract more customers to your Shopify store? Make sure you read till the end.
Is Shopify SEO good for your business?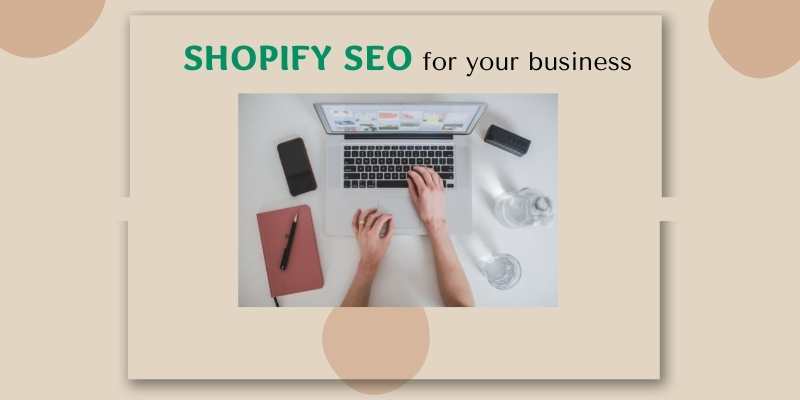 Shopify has a lot of advantages for an eCommerce site, but it currently leaves a lot to be desired in terms of default search engine friendliness. Many Shopify sites will need some technical modifications in order to follow SEO best practice recommendations and maximize search engine rankings.
We are about to give you some tips, and quick actions you can apply to improve your Shopify SEO or eCommerce store performance which may draw buyers' attention to your online store and support you sell online effectively.
Actions to improve Shopify SEO
Optimize your category page
Category/product pages are the most significant aspects of eCommerce stores in Shopify SEO.
Google's algorithm was focused on individual pages just three years ago (pages of content). Today, Google examines a product's complete page, including the page titles, page URL, meta tags, and meta description, among other pages.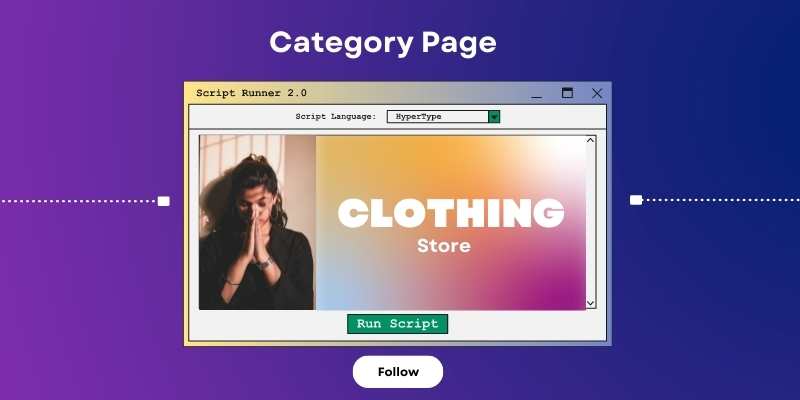 Prior to ranking, each product should have a compelling and distinct page title. For example, if your product has 10 different color variations, use variations of the color in the title such as Green/Yellow/Red/Purple/etc.
The meta description is very important to the Google algorithm.
This is the text that displays in search results underneath the URL. You should employ target keywords, but make sure they're interesting. A meta description that does not include the phrase 'Special Deal' is unlikely to generate clicks.
Link your product page to the home page
Your home page is usually the most important and powerful of all the pages on your Shopify site. Buyers will be able to move around your Shopify store more easily if you have navigation links on your home page, regardless of its format. As a result, your Shopify SEO will benefit.
Many store owners make the mistake of not linking from their home page to their category pages. As a result, your most important pages may be buried deep within the store, making it impossible for customers to find them.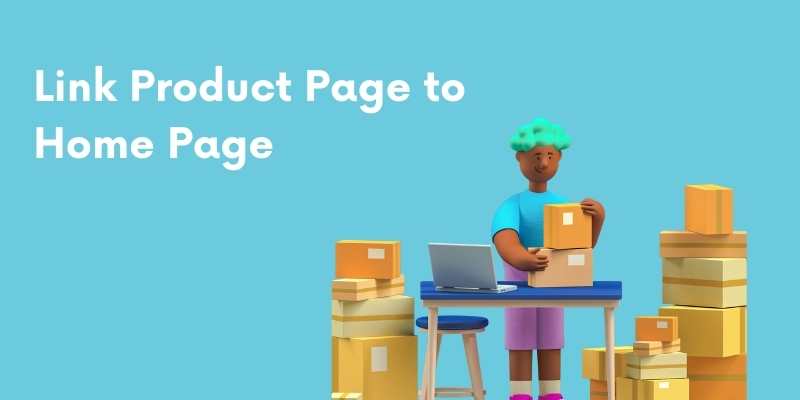 If you only have a few products, connecting to each one instead of forcing a customer to visit a category page first can be more useful. You might consider allocating products to collections if you have more than 10 products. You can use the Shopify SEO guide to construct them.
Make sure that your home page links to all of your important category or product pages. By doing so, you're putting some of your most critical web pages within easy reach of your visitors. You could also add a search box.
Focus on your target keyword
Including the target keywords in the page title, meta descriptions, and tags of your Shopify store will help you rank higher in search engine results, resulting in more visitors and sales.
Keywords are the words users type into search engines like Google search console to find products. Search engines hunt for matched items when customers type what they want to buy into the search box. An online specific page list carrying the product is then returned by the search engine.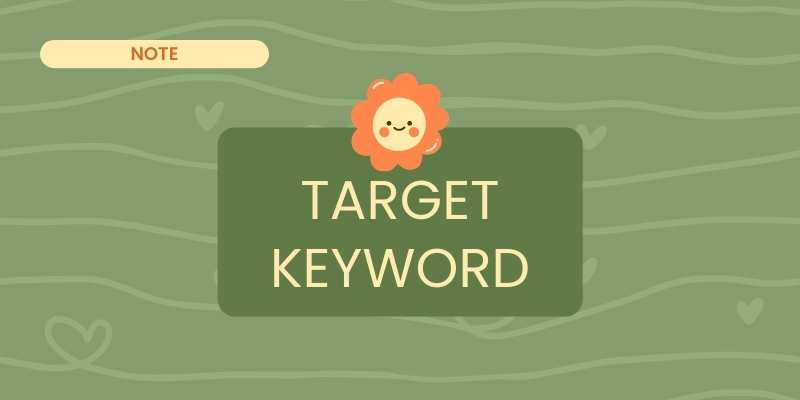 📍 Title tags: This is where you inform search engines about the content of your page. It should include your keywords, but if you want to optimize your Shopify SEO, you should avoid keyword stuffing; a keyword or phrase should make up no more than 25% of your title.
📍 Meta descriptions: On search engine results pages, the meta description is the second line of text beneath your title. It's what customers see when they decide not to visit your website. This is where you convey your story and present your products in the most approachable manner. This is your opportunity to really sell your items.
📍 Meta tags (Shopify SEO keywords): Meta tags are found beneath the title tag and between the description and the body text. They're intended to provide search engines with additional informational pages or products they're listing.
Pay attention to technical Shopify SEO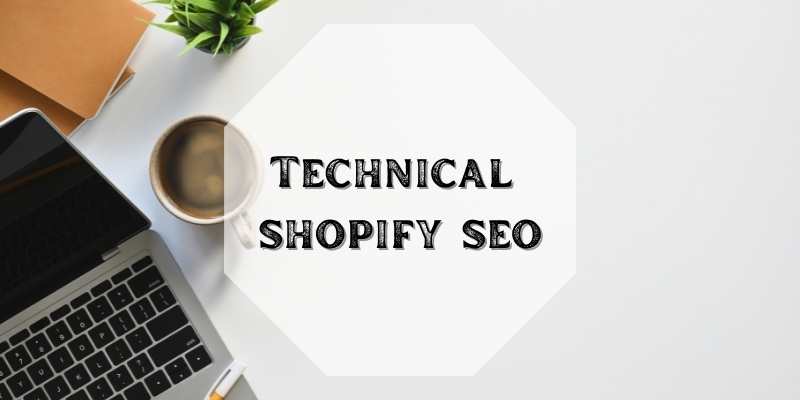 Technical SEO refers to any Search Engine Optimization operations or features that do not contain the content part.
With proper search engine suggestions in technical SEO, a webmaster must keep the following points in mind:
✅ Determining if the robots.txt file prohibits bots from crawling the site.
✅ Checking for a sitemap.xml file on the site and publishing it to Google Search Console.
✅ Making a Google Search Console account and confirming it.
✅ Creating and installing Google Analytics.
✅ Validation of HTML and CSS.
✅ Crawl defects and reroute difficulties must be identified and resolved.
✅ Correct use of header tags (H1, H2, H3, and so on).
✅ Domain canonicalization and canonical tags should be utilized properly.
Include more product images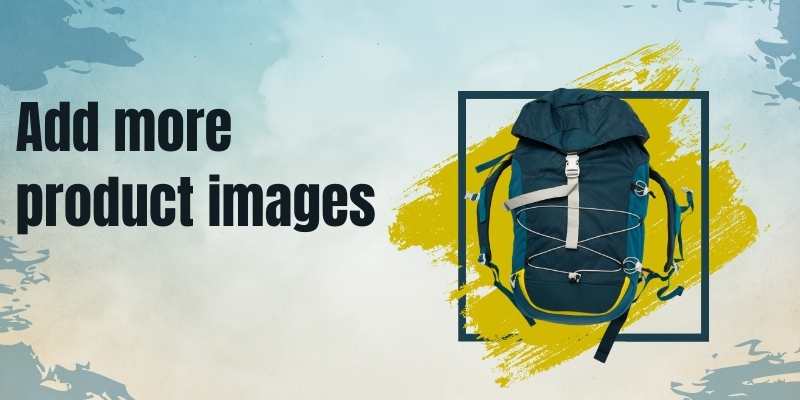 If you don't optimize the photographs on your Shopify site, you're missing out on big SEO success. Your website's photographs have the capacity to educate, inspire, and leave a lasting impression on visitors. You not only meet Google's standards but also improve the user experience for everyone by incorporating alternative text (alt-text) and using the right photo sizes.
Sell on Shopify with Print on demand
Merchize provides you with reliable Shopify Print on demand fulfillment service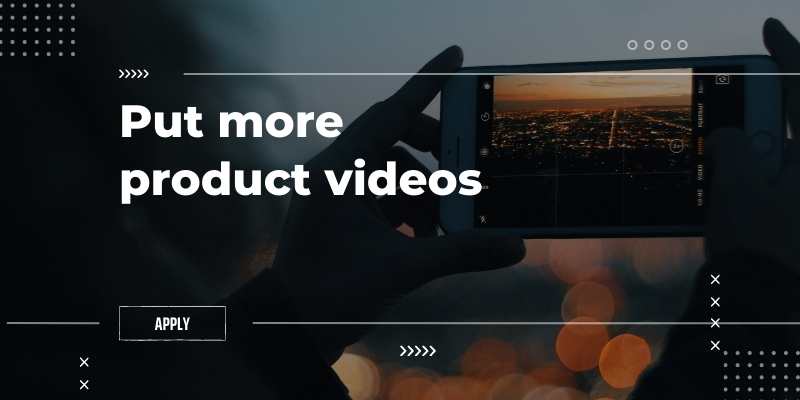 Conversions on your Shopify store can be greatly increased by using videos.
In the beginning, eCommerce stores used social media to sell their items through video. With the increasing use of smartphones, video has now become an integral aspect of the Shopify store shopping experience.
According to Google, 85% of buyers look for videos on YouTube.
Around 80% of buyers think that watching a video makes them feel more secure about making a purchase.
Make sure you consider these things before uploading a video to your Shopify store:
⚡ Video quality
⚡ Video hosting
⚡ Video length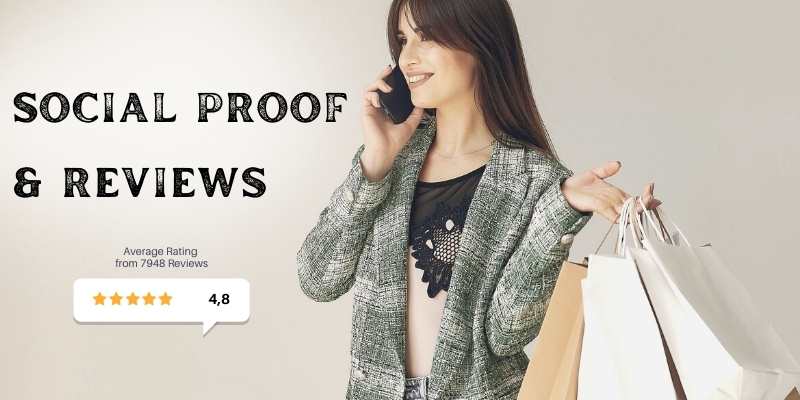 There are many strategies to strengthen your brand, but one of the most effective is to use social proof. The best approach to do this is to embed your Instagram posts on your Shopify store page.
Displaying other people's experiences with your Shopify store rank can persuade potential customers that it's the best option for them.
Write your meta description in an outstanding way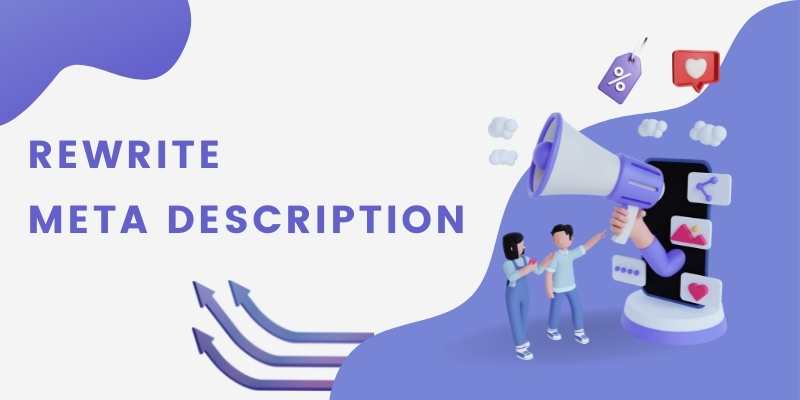 The meta description of your Shopify store is the first line of text that Google displays in the search results. This text is what sets your store apart from the search results page, and it's also what customers see initially with more resources.
Because the meta description text field on Shopify stores is only 150 characters long, you'll need to pack a lot of information into that short space.
You can utilize the meta description text in your Shopify store to describe the main characteristics and urge customers to visit your Shopify stores.
Check all your headline titles
On your product listing page, your headline is the most significant element. This is the text that appears in search results and entices customers to click on it.
Many Shopify sellers approach their headline as an afterthought, opting for whatever content appears first in their template. This is definitely not a wise idea in terms of Shopify SEO or your online store.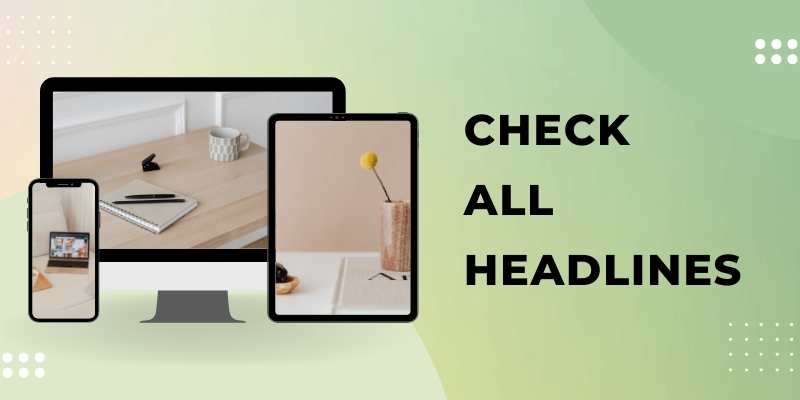 For newbies, if you don't optimize your headline, neither will your search results.
The internal search terms in Shopify find your store's HTML for product pages. Your product pages will not appear in search results if the text does not match the product title.
Even worse, a consumer who comes across your products while doing keyword research of your business may mistakenly believe it isn't what they were looking for. They won't read your description, thus they won't have enough information to make an educated decision.
Secondly, you may lose purchases if your headline does not adequately express what your product accomplishes.
Wrap up
Believe it or not, there exists no short way for you to create a successful Shopify online store. However, you can rely on Shopify SEO to follow, decide, and grow your business durably and effectively with our provided tips. 
If you plan to start selling print on demand on Shopify and still don't know where to fulfill products, Merchize is definitely the place for you. We're about to provide you with high-quality products at a super competitive price and supportive assistance on a daily basis.
Get 20% OFF for Sample Order with Merchize
Today Only