Want to start selling items, running a successful online Etsy store, and earning huge revenue with Etsy shop but still don't know where to start, what to sell?! This article is definitely for you. We're about to collect some best Etsy shop ideas that are sure to support you to increase sales for the Etsy shop business. All types of stores you can sell on Etsy such as clothing to stationery, home & living, jewelry, etc. will be covered together with helpful tips for Etsy sellers.
Pick your Etsy shop a perfect name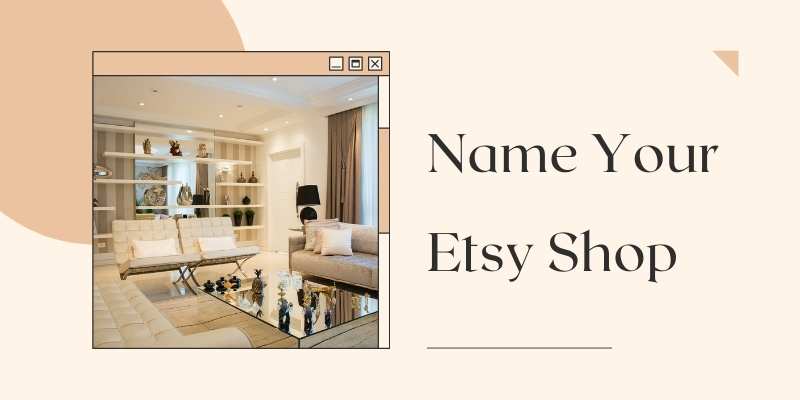 The name you choose for your Etsy store is crucial since it will be one of the first things Etsy shoppers see.
Consider which product categories you want to sell in your Etsy shop. Consider your particular interests, hobbies, or even your own name as a technique to generate ideas.
Try to come up with a variety of names for your Etsy shop and then filter them down to a few favorites.
Also, check at competitors to get a sense of what's already popular—and if the name you like is already taken!
What Etsy sellers can sell online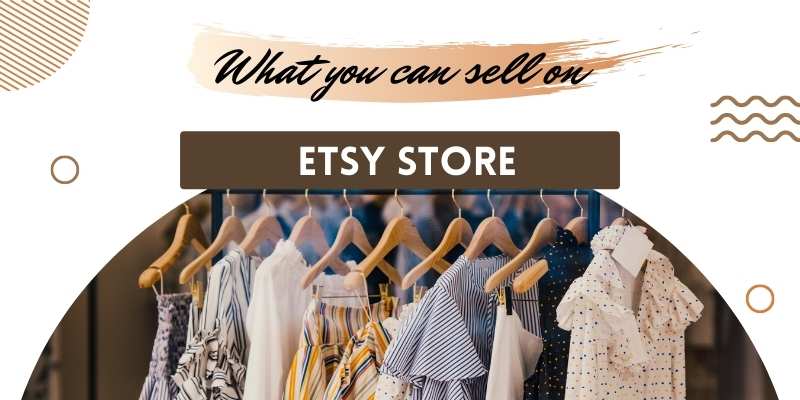 Literally, you can sell anything you prefer in your Etsy shop. From the most simple products such as stationery to handmade products, Etsy can be considered a marketplace where you as creative Etsy shop owners connect with like-minded shoppers.
You should consider your skills, your passion, your time for dedicating to Etsy business, and even some selling course before coming up with the perfect Etsy shop idea or picking what to sell on Etsy.
Some of our Etsy shop ideas and product categories are:
Print on demand items

Printable budgets

DIY tutorials

Hobby-preferred items such as needlework, sewing, knitting, and crochet

Handmade products such as jewelry, bath & body products, clothes, etc.
Cost to run your Etsy shop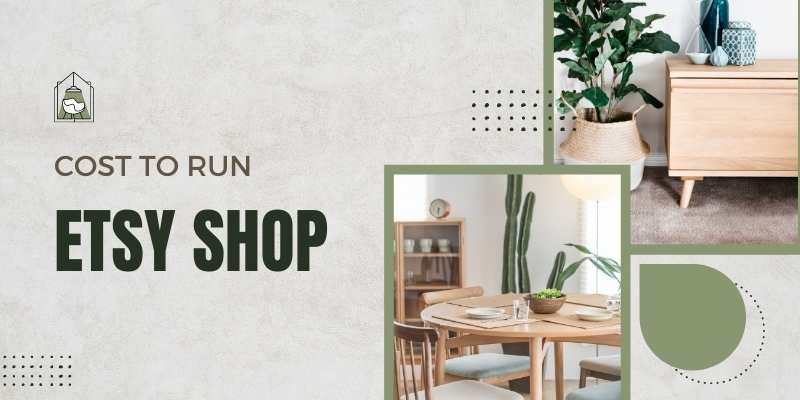 When you launch an online store, there aren't many start-up charges. Opening an Etsy store is substantially less expensive than opening a physical business.
You'll spend money on merchandise, but Etsy is a bargain—you don't even have to pay for your shop on the website!
Etsy charges a $0.20 listing fee to list your products in your store, which isn't outrageous and doesn't eat into your profit margin.
Etsy shop ideas to start selling
Print on demand store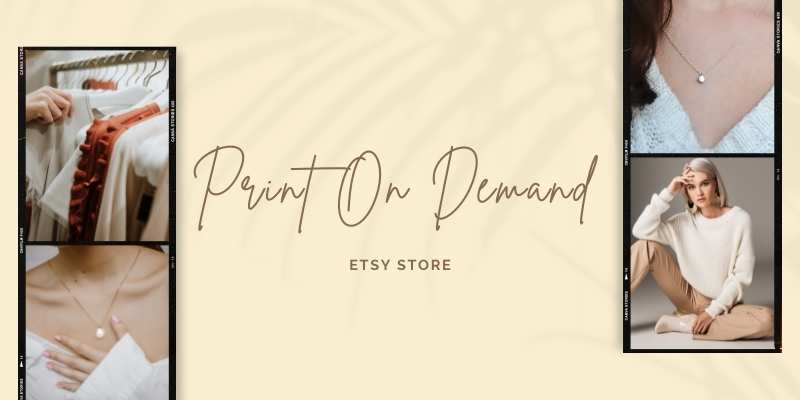 Print on demand (POD) stores are all you need now, and for good reason too. POD is an ideal way of having an online shop with a very small startup revenue. You can promote anything from clothing to bags to bedding sets as long as they own high-quality printing photos.
For example, selling custom canvas. You can get fulfilled the products from Merchize since it provides you with high-quality products for a super competitive price range. Do some research, create a design, and post your products on the Etsy shop. So, there you got it! Simple Etsy shop ideas which are well-known and profitable. These print on demand products are great and would be a perfect gift for your customers' families, and friends.
Get 20% OFF for Sample Order with Merchize
Today Only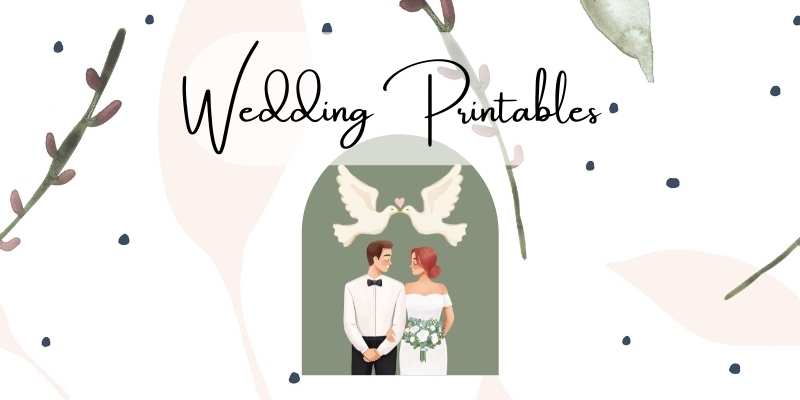 On Etsy, wedding printables are also ranked as top-selling products. Customers are eager to pay a lot for these products to make their special day even better, hence wedding items are quite profitable.
Personalized wedding invitations and more are available from many Etsy merchants. Look for "wedding printables" on other websites to see what goods have the best sales.
Here are some wedding products you could generate:
Invitations

Favors

Signs

Games
You can take EasyEditable as an example for a wedding printable Etsy store to follow.
Office/school printables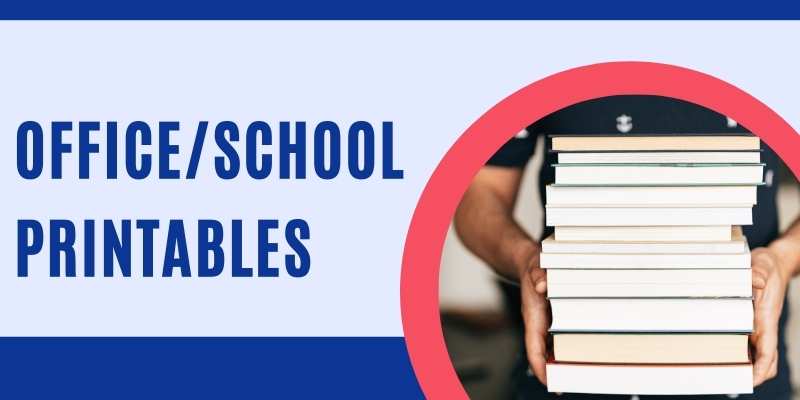 Office and school printables are very popular on Etsy. It's a low-cost side venture because you build them yourself and then sell them in digital format over and over.
One hour of design can result in a digital form that you can sell hundreds of times, resulting in a significant profit margin on your work!
With FREE tools like the E-Printables ebook, you may even learn how to produce them and expand your product offers.
Watermark your items to prevent others from benefitting from your products without your permission.
A good example of the Etsy office/school printables is VioletaAtelier.
Vintage items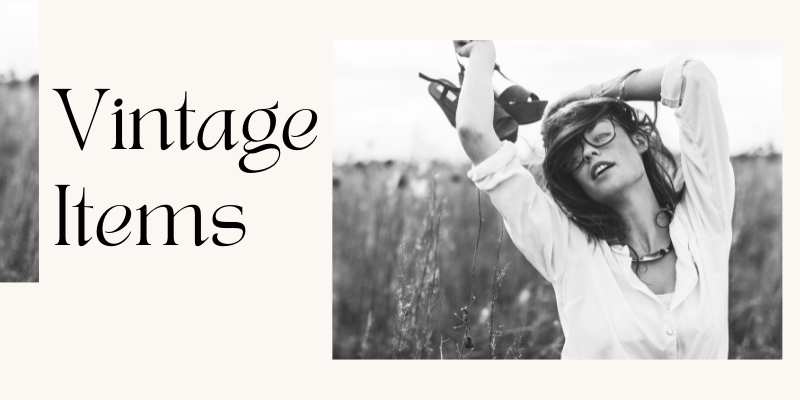 Vintage clothing items are a popular Etsy vendor that offers one-of-a-kind items and retro fashions.
People enjoy the thrill of discovering vintage goods from the past! If that's your taste, old retro garments can be worn every day or transformed into Halloween costumes or stylish accessories.
You can take Bohemmefolk as an example of vintage clothes Etsy store.
Sewing accessories/suppliers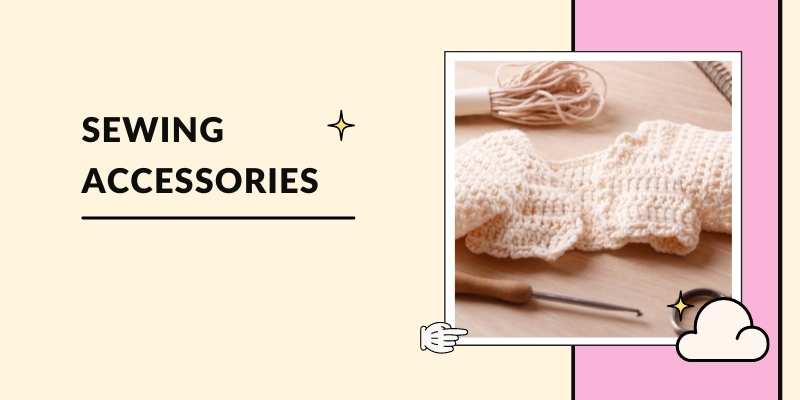 Sewing supplies/accessories are a great side hustle option for many Etsy sellers wishing to start their own small businesses.
Sewing patterns, fabrics, notions, and other products that can be used to sew or construct garments are a huge market to sell on Etsy and sold by many successful Etsy merchants.
LabelWeavers is an example of Etsy sewing accessories/suppliers.
Custom T-shirts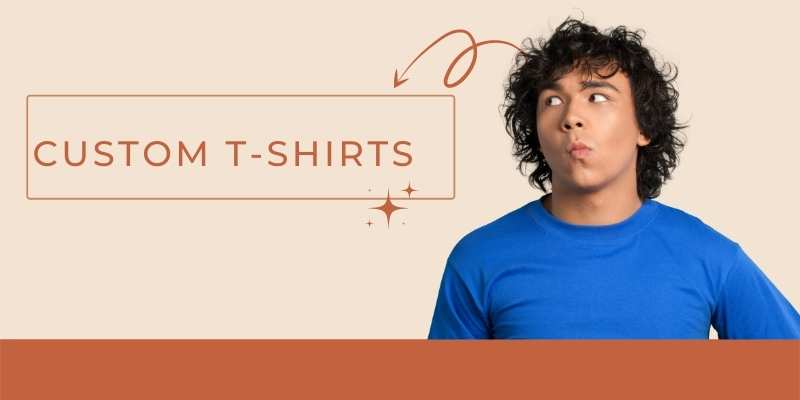 Custom T-Shirts are a fantastic product to list in the Etsy shops because they have infinite possibilities and a high return on investment.
This is one of the ideal Etsy business ideas for anyone with a graphic design background. You can make T-shirts with funny sayings or even your logo on them, or whatever else captures customers' attention.
An outstanding example of this aspect is ReguDesigns.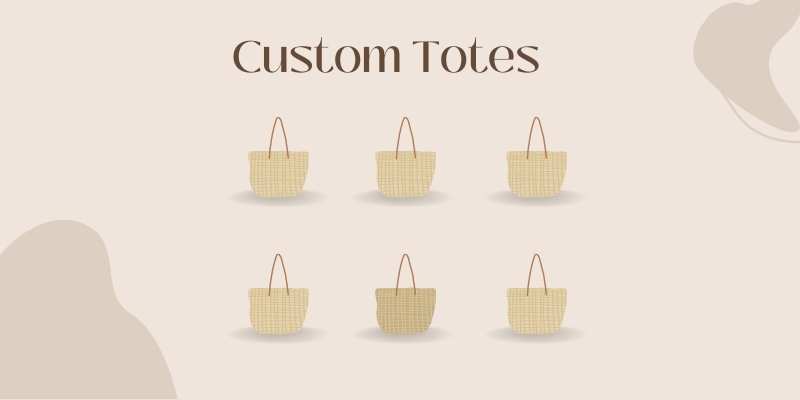 Aside from T-shirts, you can put a hilarious slogan or cute picture on totes as well!
Custom totes with your company logo or event name on them are extremely popular. Tote bags can be designed for a variety of situations, including school, weddings, birthday parties, business trips, and more.
You can have a look at kajuhome to get great ideas for the Etsy tote store.
Vintage jewelry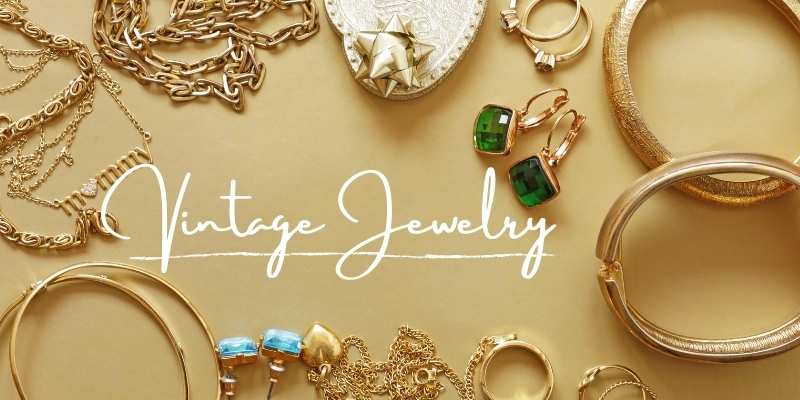 If producing personalized jewelry is one of your interests, you should register an Etsy store as soon as possible to start making money.
Etsy is a fantastic site to sell your jewelry pieces and designs. People adore handcrafted things that are one-of-a-kind and unlike anything else on the market. Keep in mind that custom jewelry would make great Mother's Day gifts.
GlennsGems95 is a great example of an Etsy custom jewelry store.
Stickers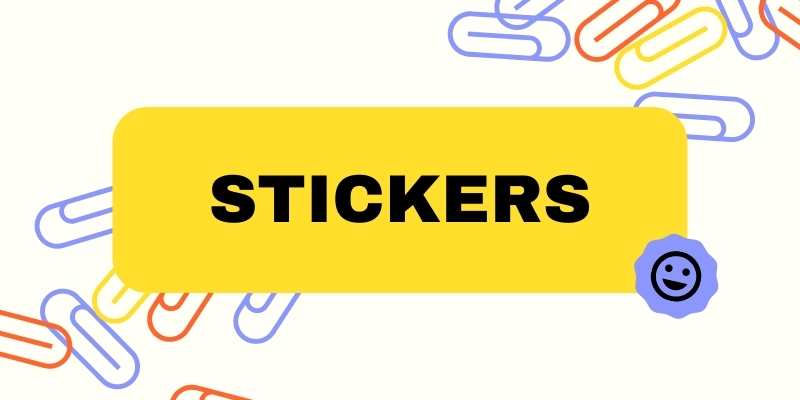 Stickers such as planner stickers are entertaining to collect and may be used to decorate laptops, water bottles, notebooks, journals, and walls, among other things! Selling stickers is a fantastic business opportunity and shop ideas!
You can create a design and get fulfilled these custom stickers from print on demand suppliers such as Merchize for super competitive prices.
An example of the Etsy custom sticker store is swaygirls.
Candles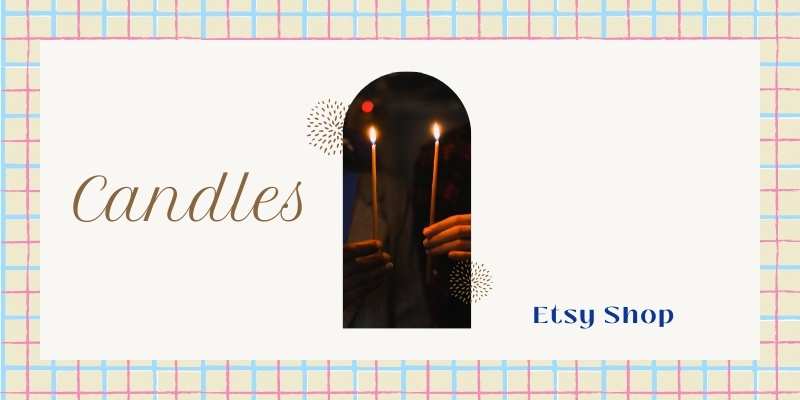 Customers are always looking for unique candle holders and gorgeous candles to purchase online since custom candles would help to make their room smell better and bring them the comfiest feeling besides the decoration function.
Etsy is a terrific location to sell them because it's a great method to upcycle materials and turn ordinary stuff into beautiful decorations that people will treasure for a long time. So no doubt that you can sell on Etsy these custom candles.
You can look at TheSistersStoned as a good example of good items to sell on Etsy.
Wrap up
No doubt that Etsy is a perfect marketplace to start your own business, create your own website store, and earn profit with your creative ideas. The possibilities for products to sell on Etsy shops are unlimited and diversified. No matter if you are searching for DIY projects, or just happy selling, or promoting your online store, there always exists something for you to sell.
You can create a design and fulfill products at Merchize with high-quality and super competitive prices.
Get 20% OFF for Sample Order with Merchize
Today Only