This post was updated on: December 2022
Etsy is an eCommerce platform, whereas Shopify is an online marketplace. As a result, they differ in terms of features, cost, and user experience. We'll compare all of the key features of both platforms in this Shopify vs. Etsy comparison so you can make an informed decision and get started selling online quickly.
Etsy vs Shopify print on demand overview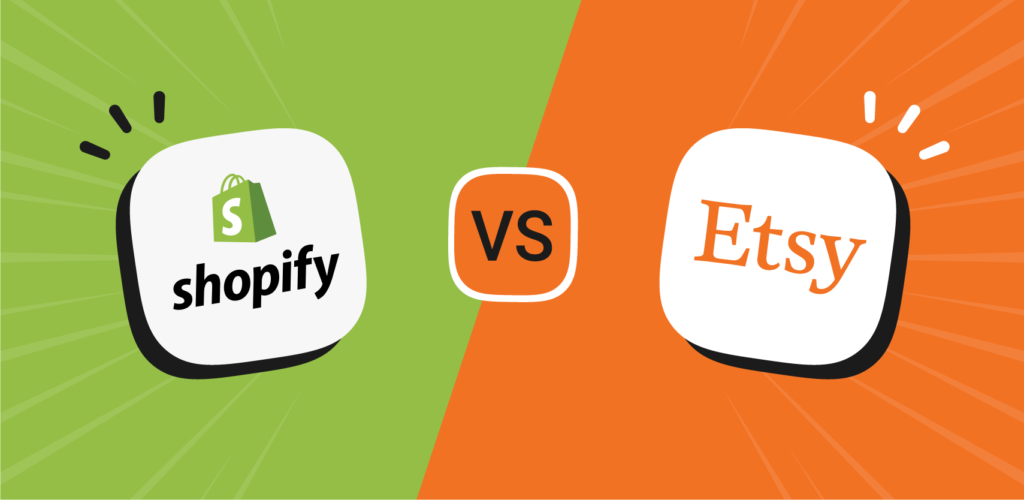 Shopify and Etsy are two of the most popular eCommerce platforms to get you started, whether you're trying to sell personalized t-shirts, vintage things, or simply want to explore the world of eCommerce. They both have wonderful features that will assist you in getting your print on demand business up and running. But how do you choose between the two?
| | | |
| --- | --- | --- |
| Statistic (2020) | Etsy | Shopify |
| Buyers/ Active users | 89 million | 457 million |
| Sellers/ Merchants | 4.4 million | 1.75 million |
| Sale generated  | $10.3 billion | 119.58 billion |
| Established year | 2005 | 2006 |
| Estimated revenue | 1.72 billion | 2,9 billion |
| Countries | 83+ | 175+ |
Source: Statista
Print on demand is a fantastic business model, and Etsy is an excellent platform for implementing it. You'll be setting yourself up for a lot more passive and automatic income if you can find print on demand fulfillment firms that integrate with Etsy.
Sell on Etsy with print on demand is one of the most beneficial ways for people when they want to start their own online business.
A wide range of print on demand from clothing to home & living, car accessories to phone cases will help people to get customers' attention.
Otherwise, it's no wonder that the number of Shopify apps for Print on Demand has exploded as more and more POD companies choose to launch their operations on the Shopify platform.
POD apps for Shopify offer a complete Print on Demand solution for online business. The print on demand supplier will take care of printing, storage, and shipment…
With Shopify's Print on Demand apps, you can cut down on initial expenses and eliminate unnecessary effort while increasing sales and controlling profits based on your own calculations.
There are advantages and disadvantages to selling print on demand products on Etsy or Shopify, as with any other eCommerce site.
This is why we are here with this blog post to provide you with all of the information required to make the best decision for you and your growing company.
So, let's figure out which platform is perfect for you – and this is also where your selling adventure begins!
Create Your Own Merch Brand with Merchize
Merchize helps you to bring your designs into reality and, of course profitable products. Get 10% off for your sample order now.
What's the Key Differences Between Shopify and Etsy?
Shopify is a subscription-based platform that allows anyone to set up an internet store and sell their products.
This platform allows online merchants to start an eCommerce business and sell to customers all over the world.
Furthermore, the Shopify app store includes both free and paid plug-ins for customizing your eCommerce site, allowing you to go as big or small as you want with your branding — from a simple store to a full-fledged bespoke shopping experience.
Etsy's website, which bills itself as a "global marketplace for handmade creative things" connects online vendors with shoppers who are interested in custom-made items. Etsy charges its merchants a tiny listing fee per item rather than monthly or annual subscriptions. 
Sellers can also sign up for Etsy Plus to get access to more extensive customizing options for their Etsy store. You may even create your own website for your business using Pattern, Etsy's website builder.
Before starting with one of these platforms, you should consider what products you want to sell, then the features, fees and support of each platform.
Selling on Shopify vs. Etsy
Both Shopify and Etsy provide a variety of online selling possibilities.
Shopify is one of the most flexible eCommerce platforms available. Everything from cosmetics to groceries and services can be sold. Once your store is up and running, you may add as many products and services as you like, as well as set up payment options for your consumers.
On a standalone website, Shopify allows you to sell any products you desire:
You can also sell digital things and provide your customers with a download link.
You may also alter the appearance of your store with one of Shopify's outstanding themes (and its user-friendly theme editor).
Because Shopify has no existing audience or traffic, it's far easier to get started if you already have a well-known brand or a huge audience to sell to. Instead of using a domain with Etsy.Com tacked on, you can use your own domain.
Etsy, on the other hand, provides a platform for creative professionals to sell their work online.
Etsy restricts the types of products that can be listed in their marketplace. If your items aren't considered handmade, vintage, or craft supplies, you won't be able to sell them there. (The good news is Etsy still accepts print on demand products on their platform).
If your products don't fit into that category, you've already made the decision to use Shopify.
Etsy poses a problem in that it does not allow you to brand your marketplace store. Every Etsy store has the same design and layout, making it tough to differentiate yourself from the competition.
Nonetheless, millions of people visit Etsy eCommerce platform each month in search of unique items, so it has the potential to boost your sales.
You'd better start with the Etsy eCommerce platform if you're new to internet retailing and have no idea if your things will sell. Also, you don't want to invest a lot of money at the beginning of your firm so this is the right place for you.
Top things to sell on Etsy vs Shopify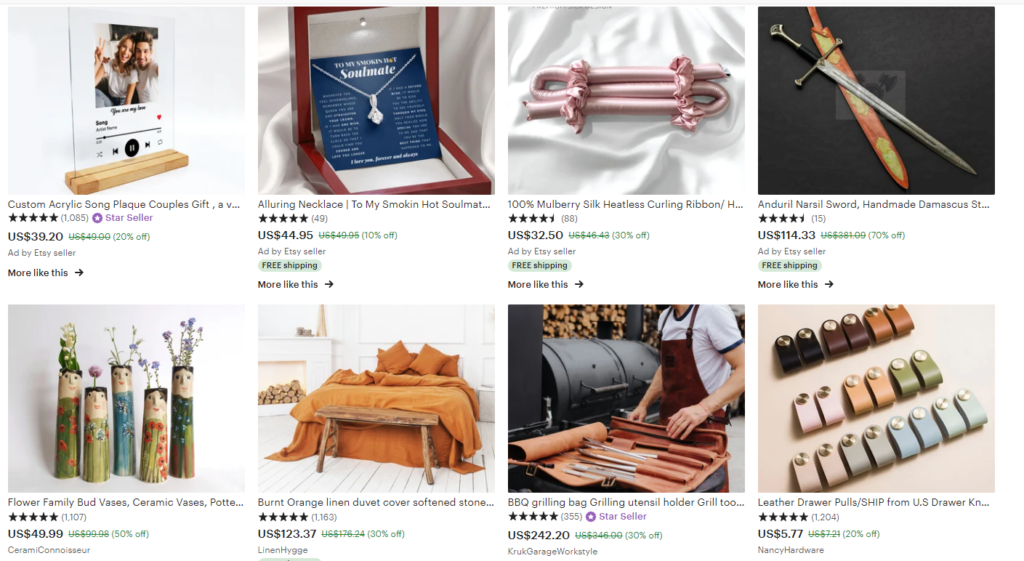 What to sell?

Etsy

Shopify

 

You'd better selling on Etsy if your items fall under the following categories:

Handcrafted (digital products are considered handmade)

Handcrafted in collaboration with a manufacturing partner (print-on-demand products fall under this category)

Vintage that's 20+ years old Craft supplies

Shopify allows you to sell: 

You can also sell digital things and provide your customers with a download link
Etsy vs Shopify print on demand: Pros & Cons
Because Shopify and Etsy are inherently distinct, you can bet that each platform has its own set of benefits and limitations.
To be fair, these advantages and disadvantages don't imply that one platform is better than the other; rather, they show the contrasts between them, allowing you to determine which one is best for you.
Comparison Etsy vs Shopify print on demand

Etsy

Shopify

Pros

Etsy is the great platform for beginner to start with user friendly interface

A wide range of marketing tools come with Etsy

For a regular plan, sellers only pay for a $0.20 per product listing fee and transaction fees that can save much fees for small businesses

Shopify has high usability with a user-friendly interface.

This platform comes with mass customization (more than 100 pre-built themes)

Shopify allows use create their own favor domain

Many useful Shopify eCommerce tools

Reasonable fees & cost for a online platform

Cons

This platform does not provide branding customization

Etsy controls your domain so you can't have your custom domain

Not many eCommerce tools support sellers                                                                                                                              

Limitations on marketing tools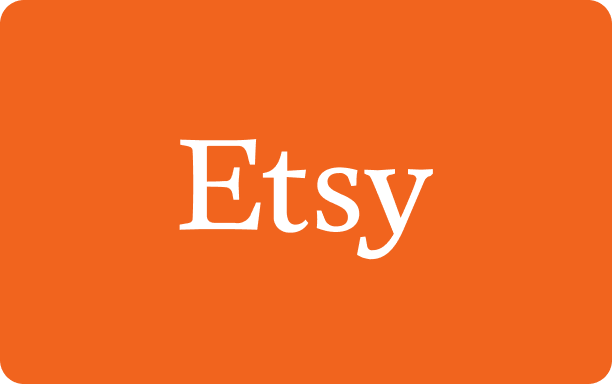 Etsy are easy for beginners to start
You aren't a tech-savvy person? No problem. It's really simple to open an Etsy shop even you are a beginner.
In fact, we'd argue it has one of the most user-friendly interfaces of any e-commerce platform we've ever seen. From the moment you create an account until the time you upload their first listing, users are guided through the process.
Unlike Shopify, Etsy eCommerce platform helps you market your online business by doing some of the legwork for you.
The extremely popular network, dubbed the "Etsy community," is essentially a bustling marketplace of sellers and consumers. Because the client intent is already present, you won't have to put as much work into typical marketing strategies to promote your Etsy shop.
However, Etsy is a fiercely competitive marketplace, and standing out can be difficult.
Great fee package for new sellers
When selling on Etsy's regular plan, there are no additional fees to pay aside from a $0.20 per product listing fee and transaction fees. You can, otherwise, upgrade to Etsy Plus for $10 per month.
This is Etsy's only paid subscription plan at the moment, and it grants you access to services such as customer replenishment requests, more customization options, and advertising credits.
The disadvantages of Etsy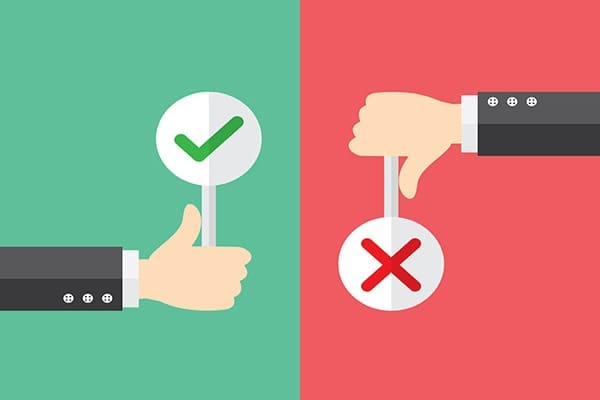 Not providing branding customization
We're not suggesting Etsy's product pages aren't attractive; they are! Because of the platform's predefined layout, you can't truly apply your own brand's imprint to it other than a logo.
You can, on the other hand, upload your own photographs and write your own product descriptions.
Etsy controls your domain
Your domain name is another thing that Etsy has control over.
Although your website URL may not be as recognizable to shoppers as a custom domain, you could argue that Etsy's popularity compensates for this, as your Etsy shop has a better chance of getting discovered organically than a Shopify store – it all depends on how you look at it.
Not much eCommerce tool compared to Shopify
In comparison to Etsy vs Shopify print on demand, Etsy eCommerce platform only offers a few e-commerce solutions, such as Etsy Plus and the 'Sell on Etsy' app, which allows you to manage your Etsy shop on the move.
It's not much, but given the platform's minimal fees, they're helpful tools. You're also restricted in what you may sell on Etsy, and you're responsible for keeping track of your own stock.
You'll have to rule out Etsy as an e-commerce platform if you don't plan on selling handcrafted goods, craft supplies, or vintage items (that are more than 20 years old).
Hopefully, this has clarified things for you and given you a better notion of whether Shopify or Etsy is the right e-commerce platform for you.
Shopify is certainly a good choice for scaling and customizing your business, while Etsy is the go-to place for everything custom-made and less expensive. Make sure that whatever decision you make is the best one for you.
The advantages of using Shopify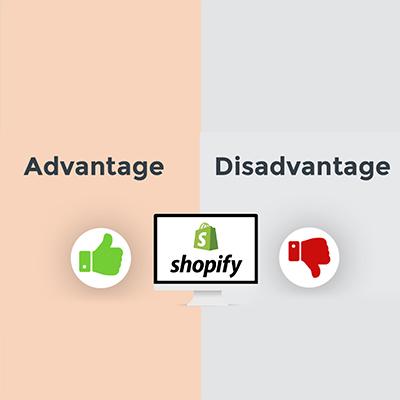 Shopify has high usability
Shopify is surprisingly user-friendly, despite its huge range of excellent e-commerce options. Users are guided through everything from setting up a store to adding products and managing orders by an easy-to-use interface – no technical knowledge is necessary.
Shopify has mass customization
Shopify's personalization features are something you can not miss when using this platform. You may choose from more than 100 Shopify store themes (including both free themes and paid themes), all of which are organized by industry — think art and photography, food and drink, and so on.
Furthermore, all themes are customizable and responsive for desktop and mobile devices.
Create your own favor domain
Purchasing a domain name should be at the top of your to-do-list when starting an online business. By purchasing a custom domain, you can ensure that your website address is absolutely unique to you, which aids in brand awareness.
The good news is that Shopify allows you to purchase your own domain.
A wide range of Shopify Ecommerce tools
Shopify has a slew of sophisticated e-commerce tools to help you scale your online business, as well as an app store where you can add all kinds of functionalities to your Shopify store.
All Shopify plans include features like multichannel selling, abandoned cart recovery, and inventory management systems, so you can sell a limitless number of products of any kind – both physical and digital.
Reasonable fees and costs
When you sell through Shopify, there are no transaction fees other than credit card fees. You can choose from three membership plans, with prices ranging from $29 per month for a basic plan to $299 per month for an advanced plan.
Alternatively, you can use Shopify's free 14-day trial to try before you buy. That gives you a chance to test the service before deciding to stick with this platform for a long time.
The disadvantages of Shopify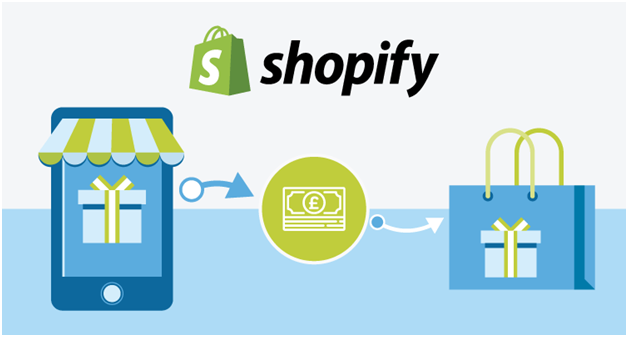 Despite its many advantages, there is one area where Shopify falls short: exposure. It's fantastic to have an array of e-commerce tools and resources at your fingertips, but without people's attention, your virtual shop window is pointless.
There's no denying that Shopify gives you a lot of bang for your buck, but driving traffic to your Shopify store is entirely up to you, so having a marketing strategy is critical.
Etsy vs Shopify print on demand: Store Setup (domain name)
Your domain name is how your customers remember you. A good URL can work wonders for your site's SEO.
Shopify allows business owners to purchase their domain name along with their store, and you get free, unlimited configuration and control as standard. You can choose the name that's right for you and pay for hosting with an annual fee.
Shopify combines domain hosting with free unlimited subdirectories and subdomains. You'll even be able to create an email address for your new domain.
Unfortunately, Etsy does not allow you to have your own domain. The only way to get a domain on Etsy is to buy the Pattern by Etsy product and use it to create your own site. It also means you won't be able to take advantage of Etsy's marketplace features.
Shopify is without a doubt the best option for individuals searching for a bespoke domain and a simple URL for their store.
Etsy vs Shopify print on demand: Features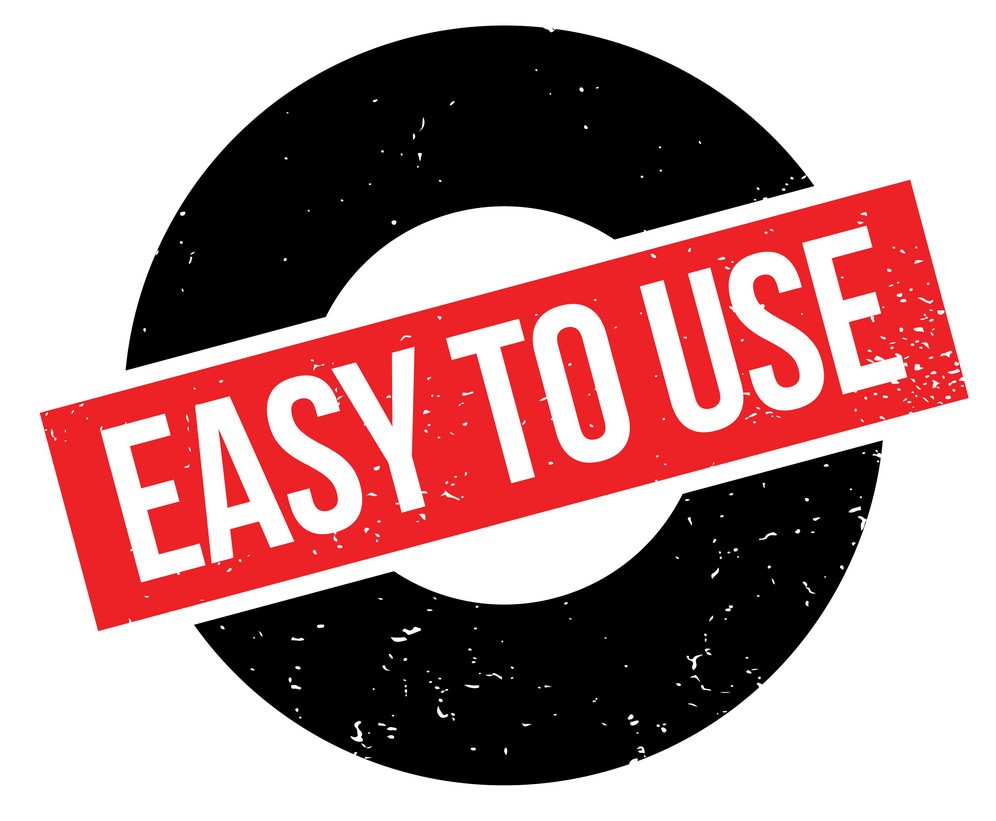 To succeed with Etsy or Shopify, you don't need years of experience developing websites or coding checkout pages. For new entrepreneurs, both platforms are straightforward to use.
Shopify includes everything you'll need right out of the box, so you can start drawing customers right away.
You may use gorgeous themes to create an appealing website, personalize your store with plugins, and even get helpful material to assist you.
Shopify will guide you through the majority of the building process, including guidance on how to use the drag-and-drop builder as well as access to customer care when needed. The user interface is also quite clean and intuitive.
Etsy will walk you through each step of the process so you can start selling right away.
In addition, the Pattern by Etsy solution allows you to create a fully functional website that integrates with your existing one, though this service has a slightly steeper learning curve than the standard Etsy experience.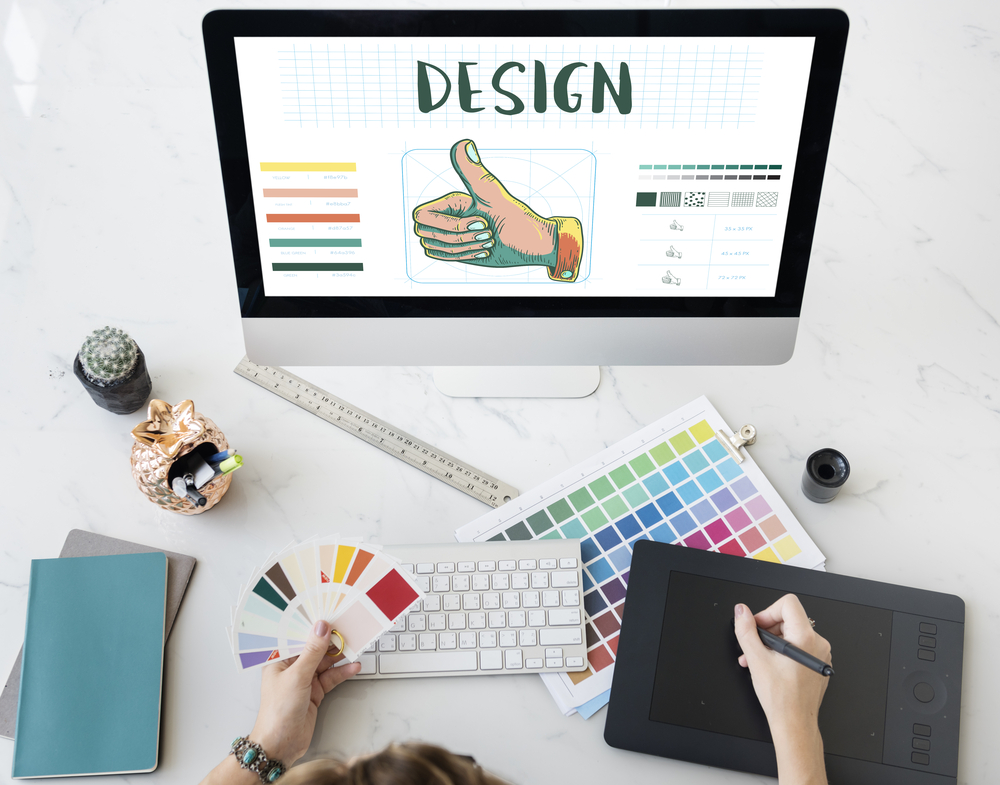 For your online store, Etsy takes a somewhat different approach than Shopify. You'll utilize Esty to develop a storefront on an existing marketplace rather than starting from scratch.
As a result, many entrepreneurs will be able to get started with Etsy much more quickly.
However, you don't have nearly as many designs and branding alternatives.
Creating a memorable brand image is an important part of growing a successful internet business. You want your customers to immediately know you and your offerings.
Users of Shopify will have no trouble creating a fantastic website. There are many lovely themes to select from, so you can get started designing right away even if you don't know anything about coding.
Users can also choose to skip the themes and start from scratch if they like. You receive a handy drag-and-drop builder that makes adding additional functionality to your website and customizing your branding a breeze.
You may change the colors to match your brand, add your own logo, and customize the layout of different sections of your site.
The beautiful thing about Etsy themes is that many of them are tailored to specific industries.
As a result, you'll receive extremely relevant designs as well as additional features tailored to your niche.
However, there aren't nearly as many branding and customizing options on Etsy. If you're creating a regular Etsy storefront, you'll be able to customize the page with your own logo, but that's all.
Product descriptions and photographs are supported on Etsy, but you don't have the flexibility to change your domain name, site colors, or anything else.
The Pattern by Etsy builder is the only method to expand your branding possibilities on Etsy. However, because this is a new service, there are just a few customizing options available. There are a few templates available here, but not as many as with Shopify.
Shopify is, in the end, the finest option for personalization and branding.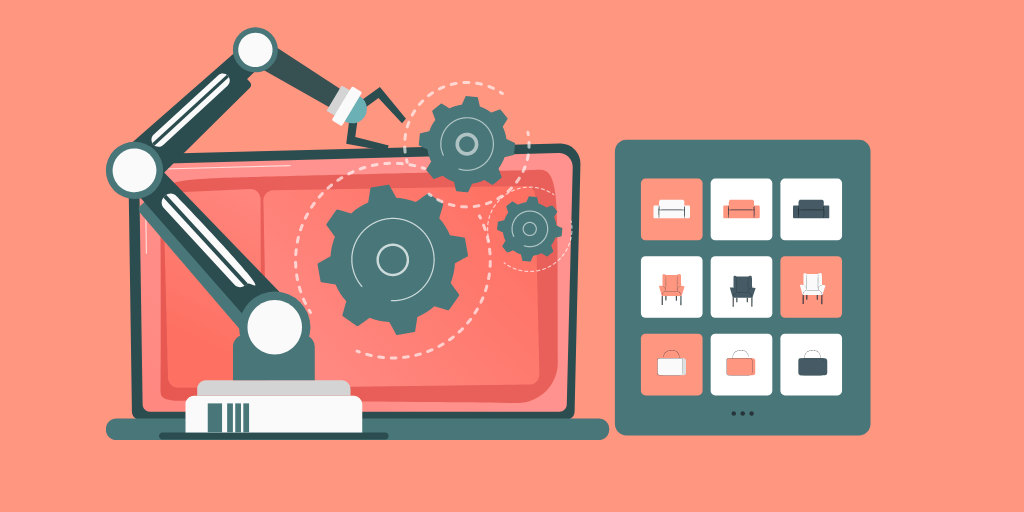 The most critical factor to consider while deciding between Etsy and Shopify. It must be easy to market to your target demographic with the proper solution.
Shopify is a flexible platform with a wide range of sales tools.
You'll be able to build personalized product pages, distinct checkout experiences, and even offer your customers a variety of payment methods from the minute you start up your site. To keep stores safe, free SSL certificates are provided as a standard.
Shopify makes it simple to sell online, with an inventory and sales area to help you keep track of your business's progress. Third-party sales systems can also be linked to your Shopify store.
You could, for example, connect your store to a Facebook or Instagram page or connect to an eBay store
Etsy vs Shopify print on demand eCommerce features

Etsy

Shopify

Shipping

Automatic carrier shipping rate calculations

Flexible shipping rates

Discount

Discount codes and vouchers

Discount codes and gift cards

Marketing 

Advertising opportunities

Email alerts to notify customers when items are in stock

Discounts on marketing materials (like business cards)

Social media connections

Blogging for content marketing

Google Ads credits

Payment

Credit card, debit card, Etsy Gift Card, Etsy Credit, Etsy Coupon, some bank transfer services, PayPal, Apple Pay, Google Pay

Shopify's POS

Support for all major credit cards,  PayPal, Facebook Pay, Amazon Pay, and Apple Pay

Customers

Access to an existing audience

Fraud analysis and customer protection

Customer profiles

Customer accounts

Others

Abandoned cart recovery

Dropshipping

Currently the full site is available in Dutch, English (UK), English (US), French, German, Italian, Japanese, Polish, Portuguese, Russian, and Spanish.

Free SSL certificate

Abandoned cart recovery

Multi-channel selling tools

Multiple language options (50+)

Dropshipping
Shopify also includes inventory management features, bulk import/export, and a variety of product organizing choices.
So, how does Etsy fare in comparison? Etsy eCommerce platform makes it simple for entrepreneurs to begin selling right away from a ready-made marketplace.
Within the Etsy user interface, you may utilize the Etsy app to manage sales and store requests while on the go, as well as track your inventory.
The most significant advantage of selling on the Etsy platform is that you already have an audience with whom to connect. Shopify, on the other hand, allows you to sell a variety of things in a variety of ways, including offline.
You can also increase the number of sales channels by integrating with additional channels and services.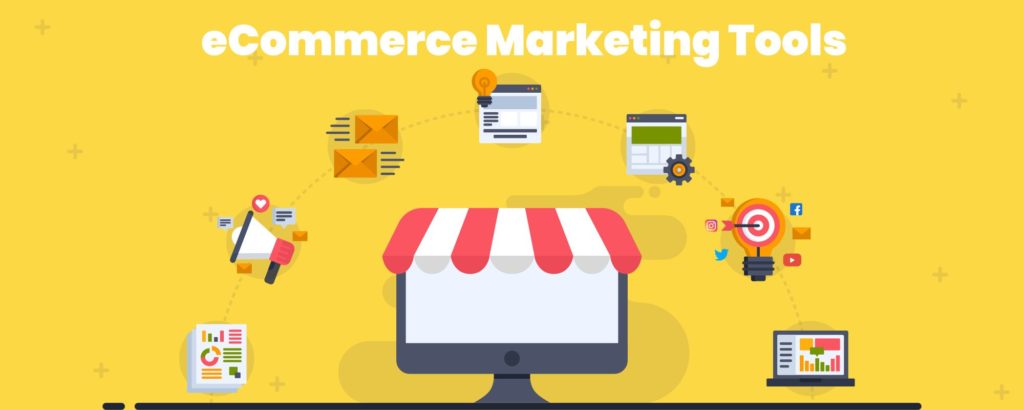 Attracting clients to a store is one of the most difficult difficulties that company owners face today. Fortunately, both Shopify and Etsy include tools to assist you in growing your business.
Shopify comes with built-in content marketing and SEO capabilities.
With SEO options to optimize meta descriptions, title tags, and item details, you can start a blog on Shopify and help consumers find your business.
Shopify also enables you to connect your store to a variety of marketing tools. You may create social media cross-channel promotion tactics and persuade clients to sign up for email newsletters.
When you sign up for Shopify, you'll also get $100 toward Google advertising, access to product ratings, site map development, and more.
The following are some other marketing features:
Product reviews
Generated sitemap.xml
Discounts
Sell on Facebook
Gift cards
Social media integration
Built-in email marketing
Analytics to guide your marketing strategies
On the other hand, the Etsy platform doesn't provide any tools for expanding your reach. You may find many tutorials on Etsy to help you with SEO and marketing, but you'll have to create your own campaigns. Unless you choose the Pattern by Etsy solution, there are no built-in marketing options.
Etsy's Pattern comes with social selling and email marketing options built-in. There's also an Etsy "Plus" service that helps you stand out by giving you extra methods to design your shop, letting customers know when things are in stock, and more. From the Plus plan, you can also obtain credits for Etsy Ads.
Overall, Shopify has more marketing options, but because of the large number of visitors it receives, the Etsy platform may be able to help you sell things faster.
Etsy vs Shopify print on demand: Support
When it comes to setting up an online store, customer service is crucial. If something goes wrong, you must have assistance on hand.
With 24/7 live chat and phone support service from Shopify, it's easy to receive answers to your questions. You can reach out over social media and email. If you prefer self-help, there are a variety of tools available, including the Shopify community forums, assistance articles, and video lessons.
Etsy also has good customer service. You get 24/7 live chat with assistance from a human advisor, just like Shopify. However, compared to Shopify, there aren't as many opportunities to contact Etsy support experts.
We recommend Shopify for running your online business because of its sheer versatility and variety of contact choices.
Pricing on Etsy vs Shopify print on demand/ Etsy vs Shopify Fees 2020
The less you spend on transaction fees and other charges as an online firm, the better.
You must pay a monthly subscription charge as well as a transaction cost when using Shopify to handle payments (unless you use Shopify Payments).
Fees start at roughly 2.9 percent + 30 cents for every transaction. However, more expensive packages come with a little transaction discount.
Comparison factor

Etsy

Shopify

Fees

If you are selling a few items, Etsy is the cheaper option

Setting up an account on Etsy is free, but you'll have expenses to consider once you've stocked your store and started selling. Costs may include, for example:

Processing fees: 3% of the total transaction plus $0.25 for each purchase

Transaction fees: 5% of the total charge, including shipping fees

Listing fees: $0.20 for each item listed.





Shopify is going to be the cheaper place when you are selling more.

Basic Shopify: $29 per month for basic features, like unlimited product listings, 24/7 supports, multiple sales channels, and your SSL certificate.

Shopify: $29 per month for all the features of Basic, plus up to 5 staff accounts, inventory locations, a discount on your transaction fees, and standard reports.

Advanced Shopify: $299 per month for Shopify features, plus up to 15 staff accounts, advanced reports, and third-party calculated shipping rates.
For $9 per month, you can also utilize "Shopify Lite" to add a shopping button to an existing store. Shopify Plus, on the other hand, is available at a bespoke price for enterprises that sell in large quantities.
So, if you're selling a lot of stuff on Etsy, it may rapidly add up. While Etsy stores have lower initial startup expenses, Shopify may be more cost-effective as your sales volume develops.
Etsy vs Shopify print on demand: Integrate Etsy with Shopify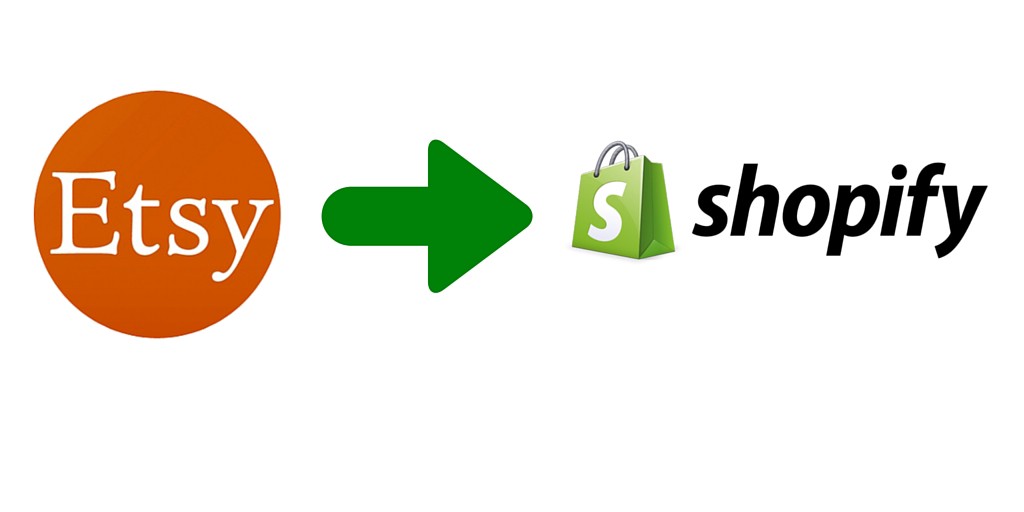 There is a Shopify advantage to connect Etsy with Shopify that Etsy doesn't provide users.
You can integrate the Etsy marketplace with your Shopify store via the Shopify App Store. By connecting your Etsy and Shopify stores whenever you make any changes, real-time synchronization ensures that you avoid confusion or overselling.
This integration is available for seven days at no cost. After that, it's $60 per month, with custom features and unlimited product submission included.
Summary: Etsy vs Shopify Print on demand comparison for 2022
As you can see, both Shopify and Etsy include tools that might assist you in selling online and both of them could be the best online selling platforms.
If you want the most control over your brand image, Shopify is the superior option. Shopify is trusted by many businesses when it comes to building an online brand.
You can use a custom theme and even customize the checkout page, which is currently unavailable on Etsy.
However, because of the rapid access to a wide audience, Etsy cannot be ruled out. By selling your products on an online marketplace, you can make your first sale sooner. If you're looking for immediate buyers, Etsy allows you to tap into a visitor pool as soon as you publish a listing.
In an ideal world, you'd merge the two platforms to expand your company's reach. If you create a Shopify store, you can integrate order tracking and product details with an Etsy app from the Shopify App Store.
You may transfer your Etsy business to Shopify, brand your site, and then integrate Etsy as a sales channel to have the best of both worlds.