Etsy and eBay are two of the most well-known online marketplaces. You've undoubtedly purchased something from them, but have you ever sold something with them? For vendors, each platform has advantages and disadvantages. We've pitted them against each other in a variety of categories so you can evaluate how they can work for your online store.
Customer Behaviors
eBay is a popular online marketplace where almost anything (new and secondhand, but usually new) can be sold to a primarily American consumer base eager for low-cost, mass-produced goods. Etsy, on the other hand, is a tiny global marketplace where largely American shoppers gather for handcrafted, vintage items, antique treasures, and creative products.
Etsy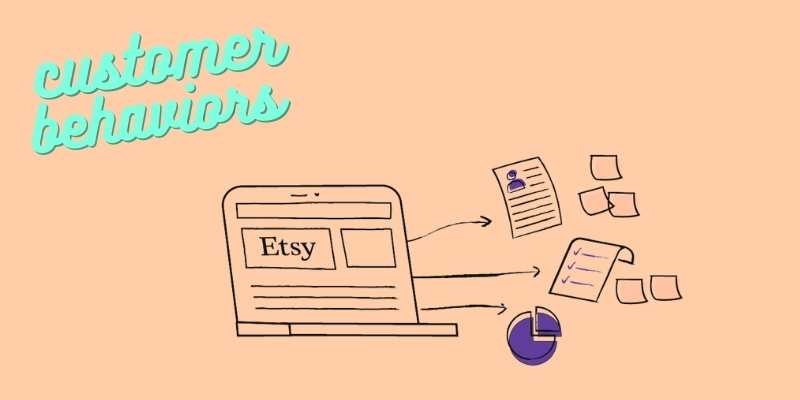 Even though Etsy community forums are smaller than the eBay marketplace globally, this eCommerce platform still has up to 81.9M active buyers in 2020 (¹). If a seller pays attention to buyers who care about product quality and handmade items, Etsy is definitely the most suitable selling online platform for you.
Etsy is an excellent place to start if creating a devoted customer base is important to your eCommerce store plan. If you're looking for clients in the US, rest assured that Etsy's major buyers are primarily Americans, with only 34% of purchases coming from outside the country. A successful Etsy seller normally runs the business full-time.
eBay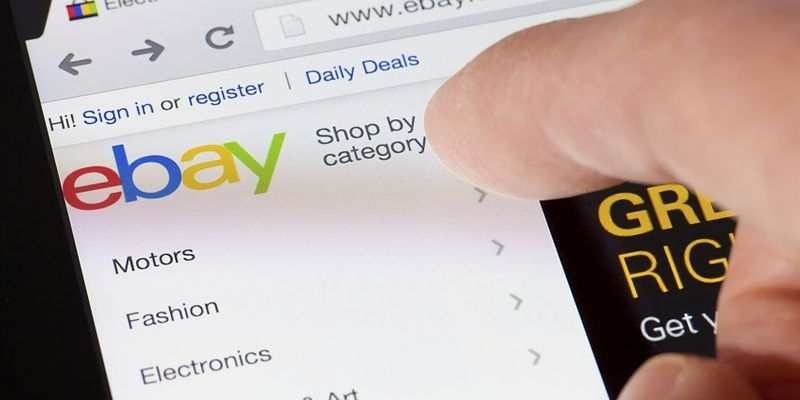 eBay was the second largest marketplace in the US. There were 187M, active buyers, using eBay globally by Q1 2021 (²). Although an eBay seller can promote anything he/she wanted, it's worth noting that the vast majority of sellers sell fresh, mass-produced items for eBay shop.
Your chance of success on eBay may be determined by what you choose to sell on your eBay store. 80% of items on eBay selling are brand new, but don't jump to the conclusion that an eBay seller could not promote the second-hand stuff. Since clothing and accessories are in the top 2 eBay's selling overview categories, we recommend you consider selling these print on demand items here.
Shipping process
Both eBay and Etsy go out of their way to make the shipping calculator simple for sellers, but if you choose to sell on eBay, you may feel compelled to offer free shipping in order to compete with other sellers. eBay vs Etsy provide sellers with useful shipping tools and services to help them manage their shipments. Each platform has different shipping costs and resources.
Etsy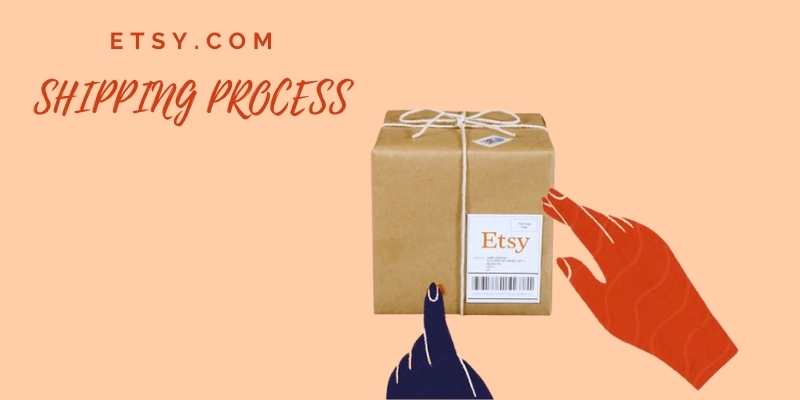 The shipping price of Etsy is more affordable compared to shipping straightly to most shipping services since Etsy offers discounted shipping labels for sellers. Etsy has its own set of tools and features that help sellers with shipping, such as computed postage. Convenient shipment tracking gives you peace of mind; the ability to build, update, and mass edit delivery data to automate sending; and customs form assistance to make crossing borders a breeze.
eBay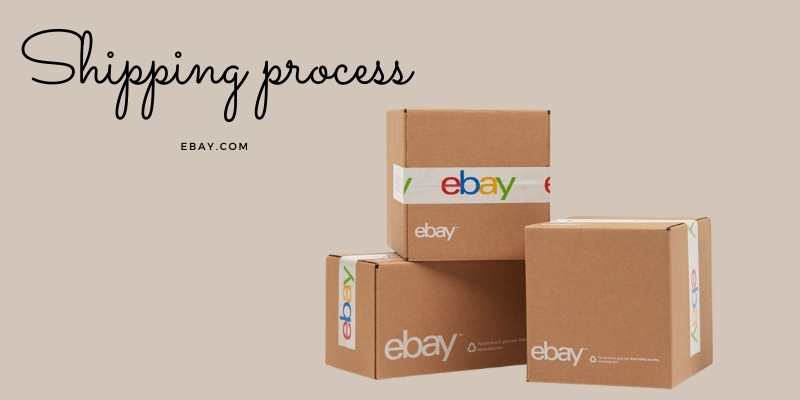 Vendors on eBay are under a lot of pressure to afford free shipping in order to compete. You must add this to your listing fee because it is at your own expense. Although not everyone can afford to provide free eBay shipping, the vast majority of eBay purchases (71 %) do.
eBay facilitates shipment by giving specific shipping tools and capabilities to its sellers. They feature shipping labels, free co-branded shipping supplies, a shipping calculator for estimating shipping costs via various carriers, the ability to ship abroad, and the ability that sellers offer free shipping.
Selling fees
eBay appears to be more appealing to sellers because it offers up to 50 free final value fees per month. Etsy might not offer such a warm welcome, but Etsy fees are more predictable than eBay fees. The listing fee is always required on Etsy, although they are more defined and standardized than those on eBay, which can vary significantly depending on a variety of parameters selected by the seller. Users can build an online store on both platforms, although Etsy's Pattern storefronts are less expensive than eBay's.
Etsy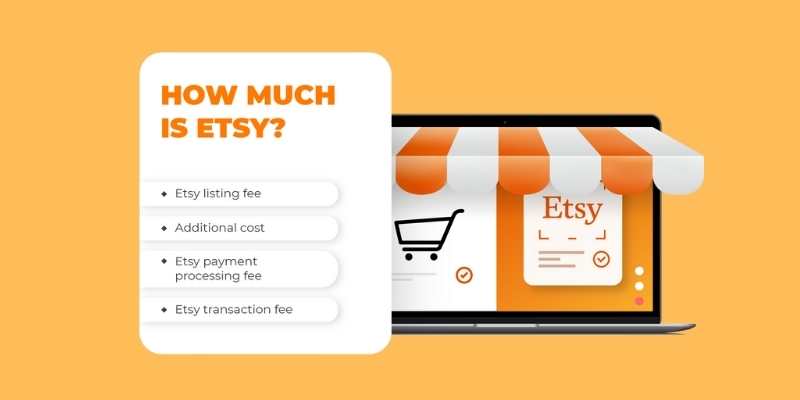 Etsy charges $0.20 per item for listing and listing renewal, and listings expire after 4 months. Unless otherwise specified, listings are automatically renewed unless manually canceled.
Sellers who want to place their listed items on their Etsy Pattern store (Etsy's professional selling tools) will not be charged any additional listing fees, and sellers will not be charged any listing fees for Pattern-only listings. Pattern-only listings, unlike ordinary listings, do not expire. Etsy does not charge merchants to make changes to their listings. Sellers pay a transaction fee when their listings sell, which is subtracted from their account balance (5 percent per sale plus any delivery and gift-wrapping charges).
eBay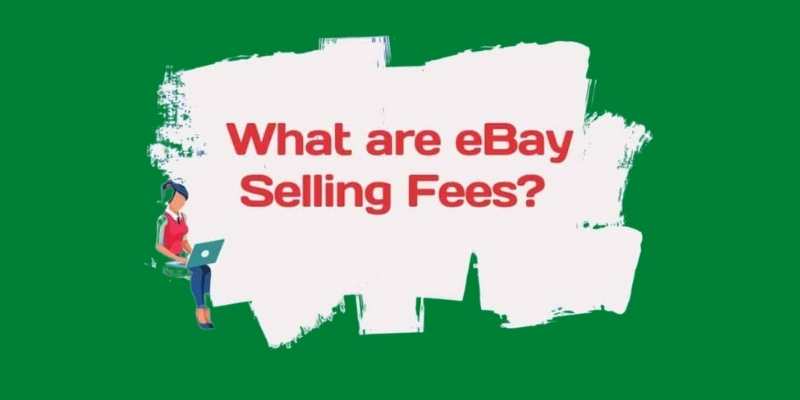 Sellers on eBay must pay monthly and/or annual fees to the platform. These fees vary for each seller and are based on the number and type of listings they publish, the number of things they sell, and any advanced listings they buy.
eBay fees can be paid on a regular basis or in one-time installments. If you're a casual seller or have an eBay online shop, your eBay fees will vary substantially. A subscription is required to shop on eBay stores. The following are the costs of an eBay store subscription:
Insertion Fees (listing cost) and Final Value Fees (% of final sale) apply to eBay listings, and they vary depending on the seller's use of eBay. Each month, eBay offers merchants a free listing fee.
Advertising fees
The advertising cost structures for Etsy vs eBay in-platform ad programs are not the same. Etsy Ads, Etsy's in-platform advertising program, has prices that are quite similar to those of Google AdWords and Facebook. Etsy requires sellers to choose a daily advertising budget and pay cost-per-click (CPC) costs. The cost for eBay ad rate is based on a percentage approach, which Etsy just embraced for its new external ads program.
Etsy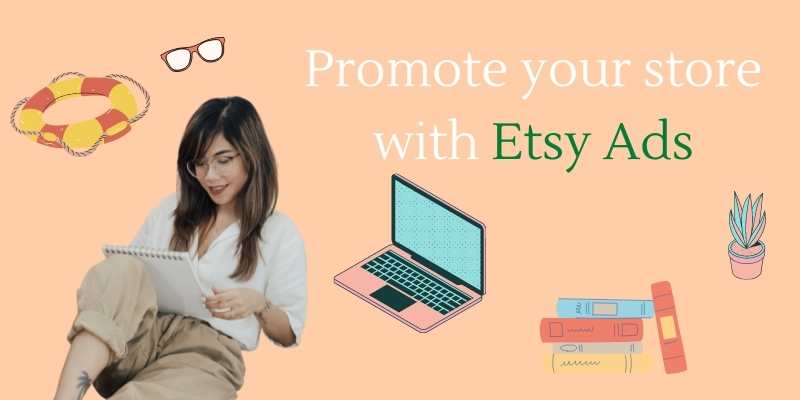 Etsy's advertising pricing for its in-platform Etsy Advertisements is based on a daily budget set by the seller – the maximum daily spend — just like Facebook ads. The default daily budget on Etsy is just $1.00. Sellers are charged when advertisements are clicked, and CPCs are computed daily and applied to the seller's payment account the next day – meaning Etsy advertisers pay upfront with no guarantee that their ads will pay off.
Etsy launched Offsite Ads, a new advertising tool, in February 2020. It's supposed to be risk-free: Etsy users are only paid a percentage (12 percent if the vendor makes more than $10,000 USD in a year, 15% if they make less) when they make a transaction. These Offsite Ads are only advertised on Google, Facebook, Instagram, Pinterest, and Bing outside of Etsy's platform.
eBay
The seller sets the advertising rates on eBay, which are based on a percentage of the item's sale price. As a result, an eBay seller knows upfront how much it will cost to market and sell the item to eBay buyers.
Because the seller only pays when the item sells on eBay, eBay ads are less risky than traditional Etsy ads. Regardless of whether the listing sells, Etsy Ads, Etsy's in-platform ads, are charged per click. Only when buyers click on the sponsored listings and buy them within 30 days of the click are the eBay charges. eBay offers the cost which is calculated using the current ad rate at the time of the first click.
Seller experience
When it comes to performance, equipment, and other factors, the Etsy vs eBay seller experiences is vastly different. One significant distinction is that eBay is a more competitively structured marketplace, whereas Etsy is a more communal one.
Etsy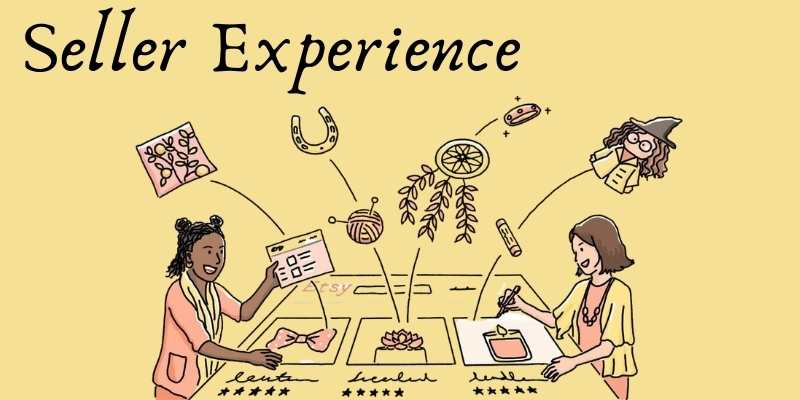 The platform is less critical of a seller's performance and does not evaluate it as closely. The views of customers are the most important. Buyers can rate their Etsy purchases using the Etsy Reviews feature.
Sellers are part of a large maker community. Through Etsy's community forums, sellers may offer other support and constructive criticism. Etsy encourages sellers to obey their corporate policies and offers advice on how to boost their sales (such as through better marketing and promotion), but it does not rate them.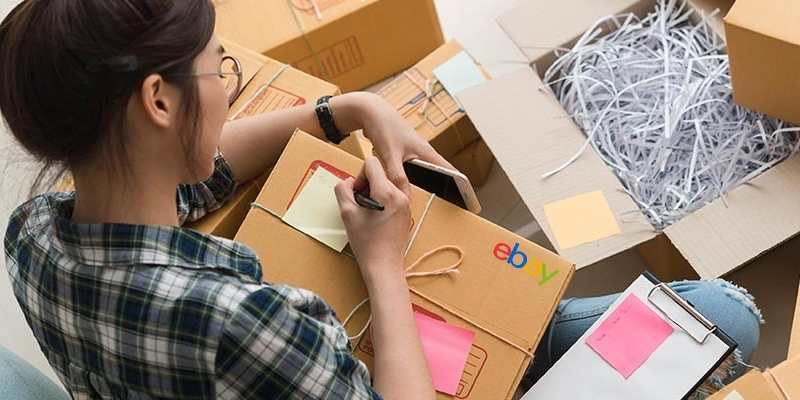 Seller performance is really important on eBay. The more effort you put in, the more you will be rewarded by eBay. In exchange for eBay's seal of approval – seller levels — sellers are expected to provide a flawless customer experience and achieve a large number of sales. These levels are like honorary medals that let clients know they're in good hands, which helps the seller make more eBay sales. 
Customers can use seller levels (such as Top Rated and Above Standard) to determine whether or not buying from the seller is likely to be safe and pleasurable. However, it does not rate sellers (due to effective marketing and advertising).
Wrap up
Etsy vs eBay – which will you pick to sell print on demand items? We would say both Etsy vs eBay are amazing online marketplaces for you to start selling custom products. Not only does it depend on what products you planning to promote but also who your customers are. 
While Etsy is clearly a more niche platform that caters to smaller businesses selling handcrafted, creative, artistic, unusual, and vintage items, eBay, with its immense reach and diverse inventory, might possibly work for any of you.
Since Merchize provides a super reasonable base cost for all products and supportive assistance, we would recommend you to utilize this fulfillment service for your print on demand store. Hope that this article helps you figure out the most suitable online marketplace for your business.
Get 20% OFF for Sample Order with Merchize
Today Only
References
(¹) Statista, Number of active Etsy buyers from 2012 to 2020 retrieved from https://www.statista.com/statistics/409375/etsy-active-buyers/
(²) eBay, eBay Inc. Reports Better Than Expected First Quarter 2021 Results retrieved from https://ebay.q4cdn.com/610426115/files/doc_financials/2021/q1/Exhibit-99.1-ER-eBay-Q1-2021_FINAL.pdf