2023 is coming close. It's about time for us to get ready for the changes that the future might hold. Here is the list of the ecommerce trends that will take off in 2023.
What to expect in 2023?
During the pandemic, the global health crisis has hit the brick-to-mortar retail market really hard as people are constrained to their homes. On the contrary, ecommerce has thrived and blossomed. The share of ecommerce business in total global retail sales has seen a distinct growth, from 13.6% in 2019 to 19.5% in 2021. In 2022, as the world is recovering from the COVID impact, customers are returning to the traditional in-store shopping experience. However, customers' online shopping habits are definitely here to stay. Online sales will continue to grow but at a slower pace. 2023 is an important time for business across the world. As a global recession is expected to hit the market, the ecommerce market is likely to be impacted by this dooming scenario. In those crucial moments, it's important for every business to adapt and change to get ahead of the curve and grow. Besides holding to the current ongoing trends, business owners should also pay attention to the new, upcoming trends that are likely to change the market profoundly.
What trends continue to grow in 2023?
These trends have been the talk of the town for the past years. Many businesses have embraced these trends and are showing positive results. If you haven't yet taken advantage of ecommerce trends, it's the right time for you to join.
Mobile shopping
There is no doubt that mobile will continue to reign in the ecommerce market in the future. It is estimated that 71% of the traffic to ecommerce retail business is coming from mobile. Optimizing your eCommerce storefront for a perfect mobile experience is especially crucial. Here are some basics that you must get right for your mobile-friendly eCommerce website:
Responsive design
Fast loading speed on mobile
Visible search bar and easy navigation on mobile devices
Readable text and tappable UI elements
Workable and intuitive filtering and search function
Quick and simple checkouts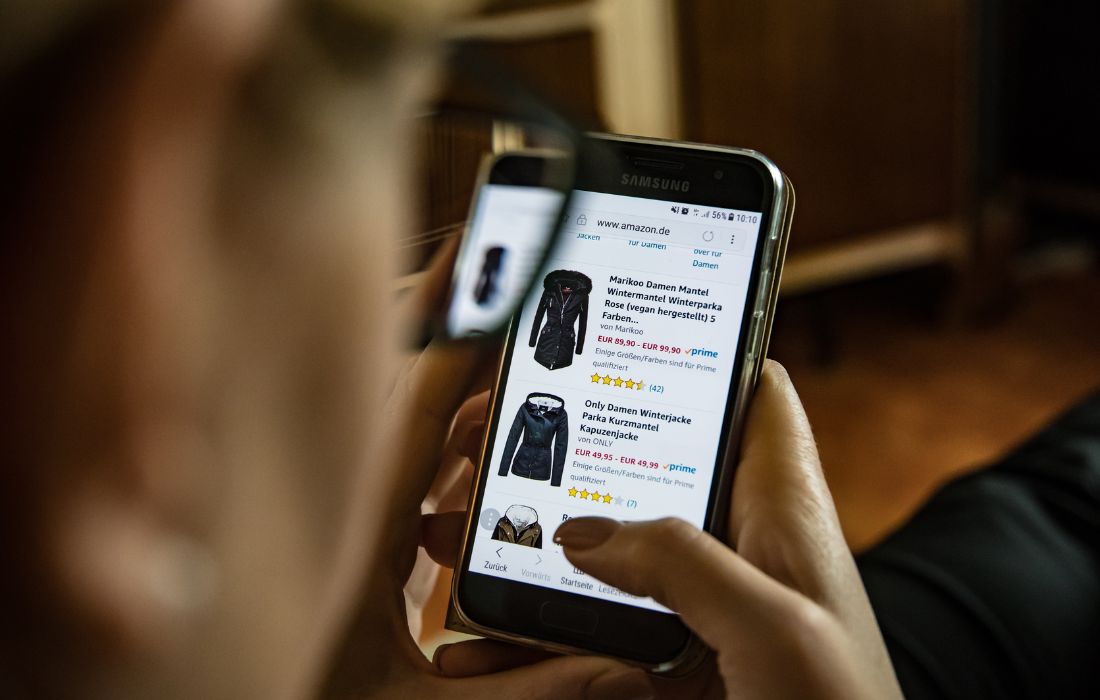 Omnichannel
After the pandemic, customers' shopping journey is no longer limited to the screen. People are going back for the in-store in-real-life experience more and more. But it is not the end of the online shopping experience. Instead, it is a sign that the buying journey is extended across multiple channels.
"75% of e-commerce buyers report visiting multiple channels during the customer journey."
Instead of buying something on the first encounter at the store or online or skipping it and forgetting the products forever, people might return to your business from other channels, multiple times before making a purchase. In addition to that, they also do research, compare prices, and read reviews on different platforms before buying a product. And even after the purchase, they might also engage with your brands on social media handles, share content, or review of your products on their social media accounts. The customer buying journey is becoming more extensive. To make sure that you can successfully convert interested customers and keep them coming back, you must ensure a fluid, seamless omnichannel shopping experience on- and offline.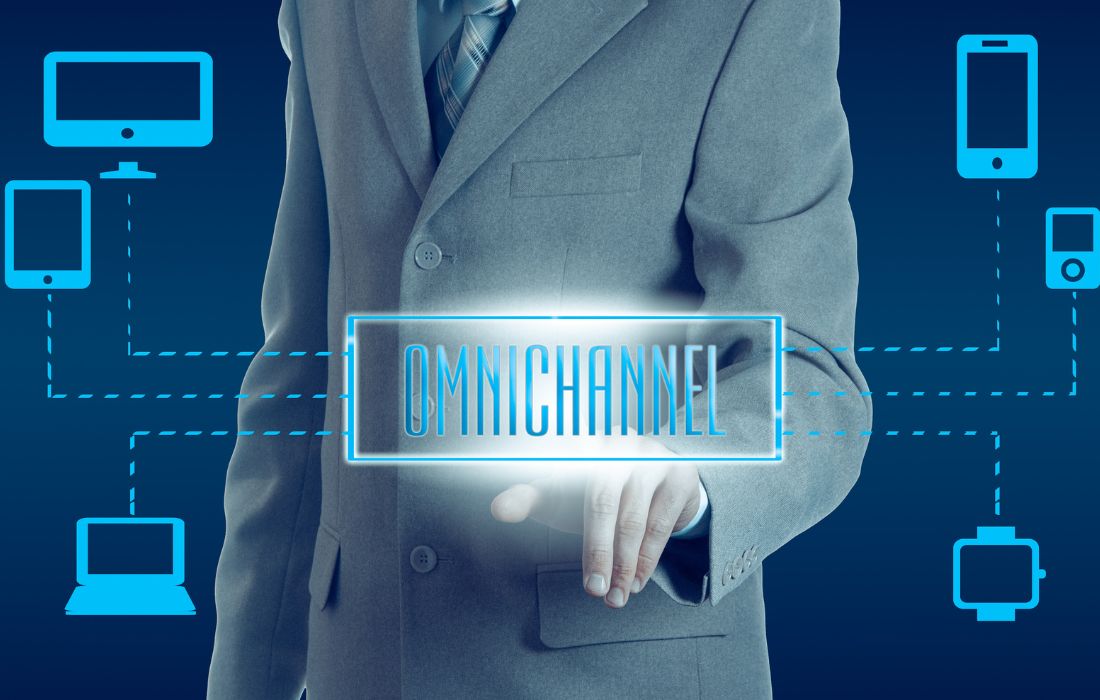 Omnichannel is vital to businesses with both digital and physical presence. Here is a simple checklist to make sure your omnichannel is working properly.
Inventory synchronization across channels: Make sure your real-time inventory is updated online.
Flexible and seamless fulfillment and return options: Make it easy and convenient to switch from one channel to another. For example, you can make it easy for customers to process buying online while at the store, or allow customers to order online and then try and pick up products at the store.
Buy-online-pick-up-in-store (BOPIS) is expected to be a common shopping habit in the future. Retailers like Target have invested heavily in providing more flexible fulfillment options, including ship-to-store, ship-from-store, and BOPIS as well.
Augmented Reality: Since the break of the pandemic, we have seen the rise of augmented reality technologies. These new technologies allow customers to have an immersive shopping experience. However, it is still a very far-fetching idea for regular ecommerce businesses to apply.
With an effective omnichannel strategy, brands will be able to leverage the shopping experience and remove friction across the buying journey.
Sustainability
Modern customers become increasingly aware of the sustainability aspect of the product they are consuming. While environment-friendly products usually cost more than the regular products, people are still willing to pay. This is surely one of the most dominant trends in the current market. In the long run, sustainability will play a crucial role in the market. 2023 is not too late for business to make a change and embrace green commerce. Let's go through a short checklist of things that you can do to make your business more sustainable:
Find sustainable products and sell
Create environmental-friendly packaging
Provide sustainable shipping options
Personalization
The taste for personalized products is becoming more prominent in the market. Businesses that are able to provide personalized shopping experiences will have an upper hand over other competitors. Especially with online commerce, businesses are provided with an extensive database about their customers that enables them to create a highly personalized shopping experience, increase engagement, and foster connections with customers. To leverage customer experience, try to provide personalized content and experience across all channels. Personalized products are also a key point that is becoming increasingly popular these days. With print on demand, you can create personalized products easily, at a low cost. There are many product options that you can sell with print on demand. Each of them can be easily customized to each and every buyer.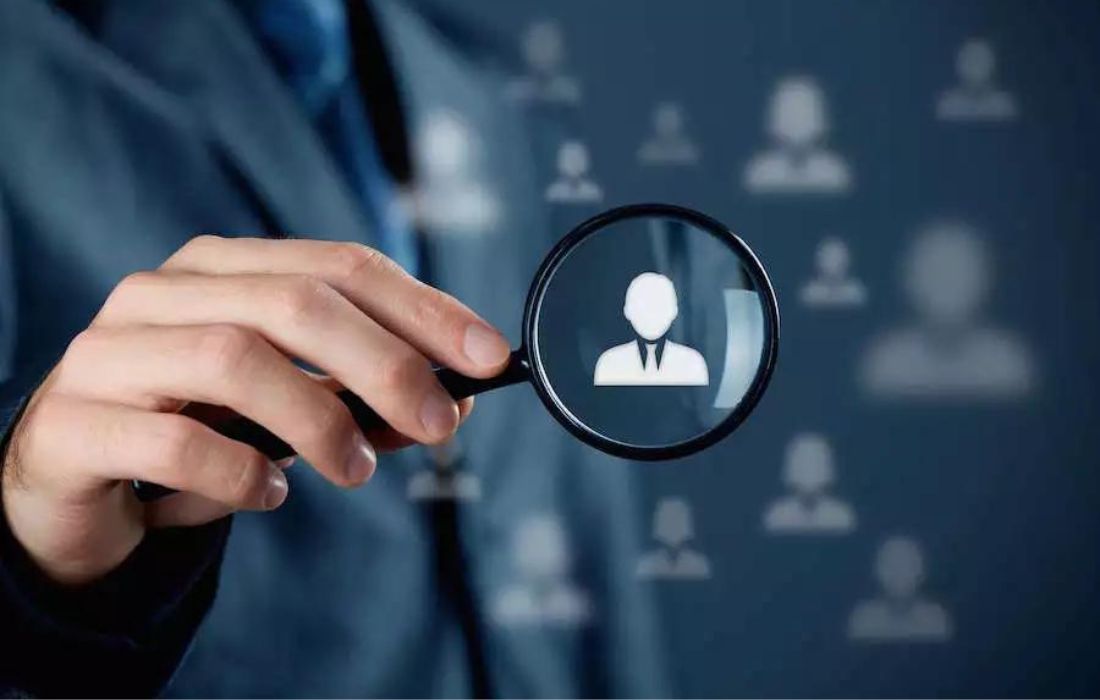 Subscription model
Customer conversion is tough and expensive. To make the most out of each conversion, many businesses have applied subscriptions to their business model to keep customers coming back and gain loyalty. In the past decade, we have seen the success of subscription-based businesses like Netflix and Spotify. In the future, the subscription model is likely to breach into the field of customer industry. Some successful examples of subscription eCommerce businesses like Dollar Shave Club and HelloFresh. A study by Kearney in the United States, Germany, and France also revealed that a lot of eCommerce users are ready to take on a subscription. It would be a win-win solution for both buyers and businesses. Business is able to gain more sales while customers can get benefits like better prices and more convenience.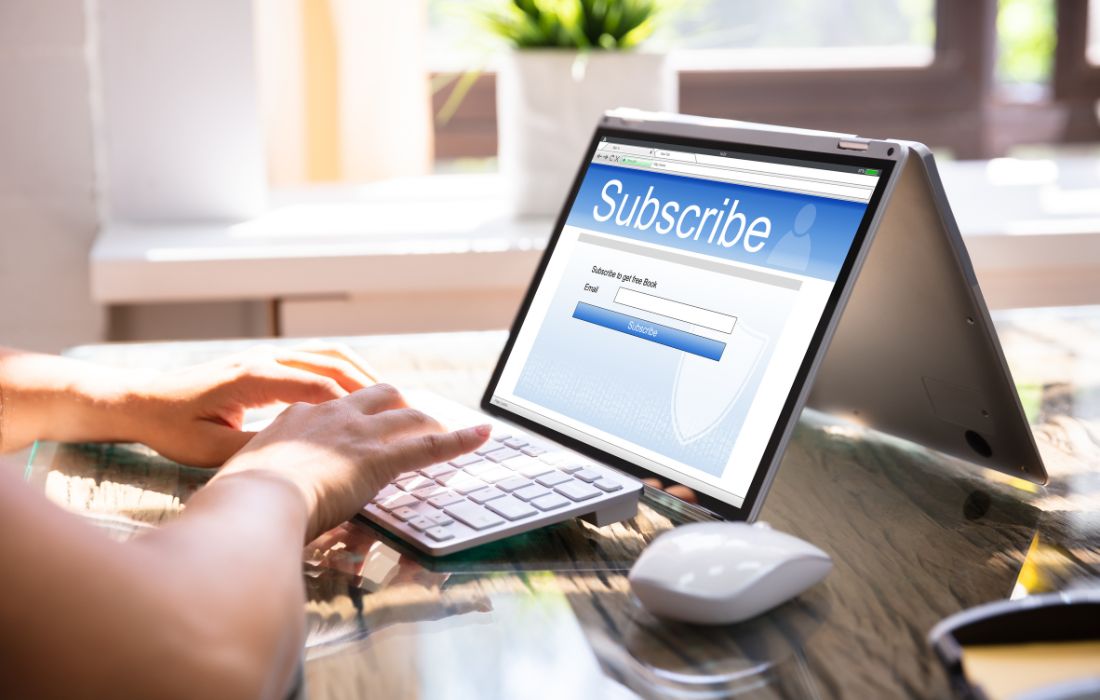 New trends on the horizon
Flexible payment option
Buy-now-pay-later is one of the biggest trends in the eCommerce market in the past years. This paying method has been adopted by many successful ecommerce businesses. The rise of the BNPL is a sign that businesses should move toward allowing more flexible payment options. Providing more convenient payment options helps to remove friction on the shopping journey and lower cart abandonment rates. If your store is able to provide a suitable payment method for buyers, there is a high chance that they will leave your store and find the product somewhere else that allows them to check out with ease.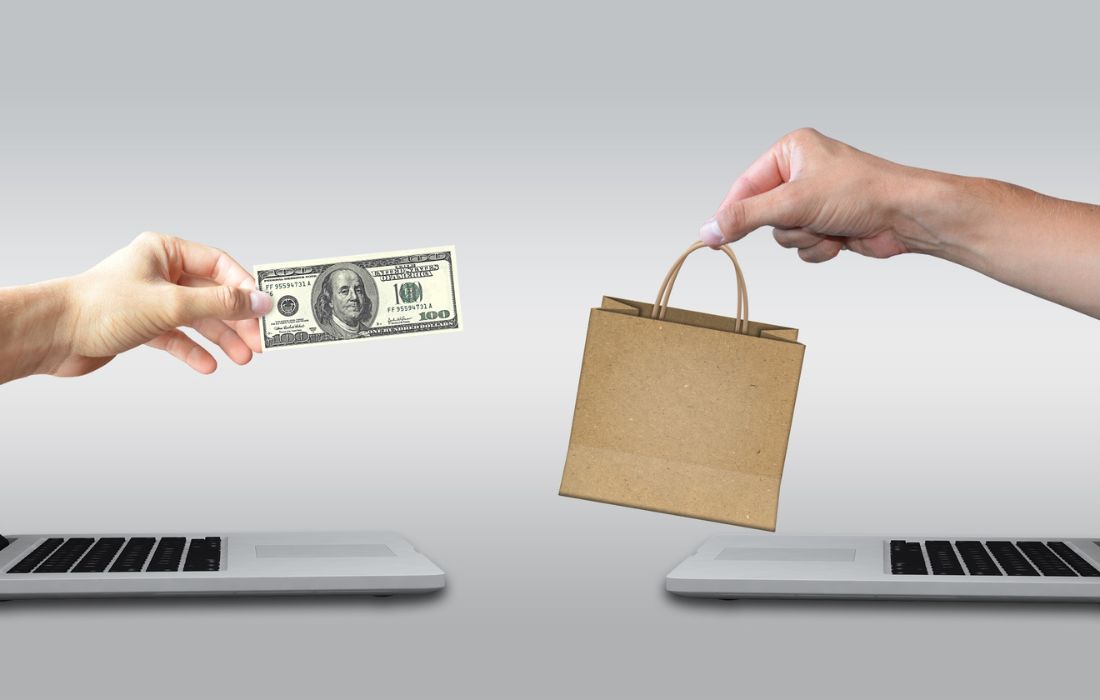 Here are a few options that you can adopt to provide a smooth, frictionless transaction.
Mobile wallet:
It is not an understatement to say that mobile should soon replace your wallet. With the convenience of mobile wallets, people can pay for things much more easily, on and offline. Setting your store to be mobile-transaction-friendly is a must in this day and age.
Direct selling on social media:
People are spending more time on social media. Social media becomes the leading platform to promote products and services. Selling directly via social media would make the shopping experience seamless and convenient. For example, Tiktok has launched Tiktok Shop as a selling channel for creators on this platform. This helps to shorten the customer journey and send customers right to the check-out point without leaving the app – which is very powerful for business.
Flexible financing options:
As mentioned earlier, Buy-now-pay-later has been a major trend in ecommerce. With all the financial stress that is about to arrive, more flexible payment options like BNPL will be a solution to help businesses tackle the situation.
Live-streaming
Live streaming is becoming more popular. Rather than broadcasting live events or interactions, it can be optimized as a highly effective way to sell products. In fact, the global live-streaming market is expected to reach $247 billion by 2027. Live streaming allows the customers to see the products in real-time, providing a close-to-reality experience, hence increasing their trust and convincing them to buy your products.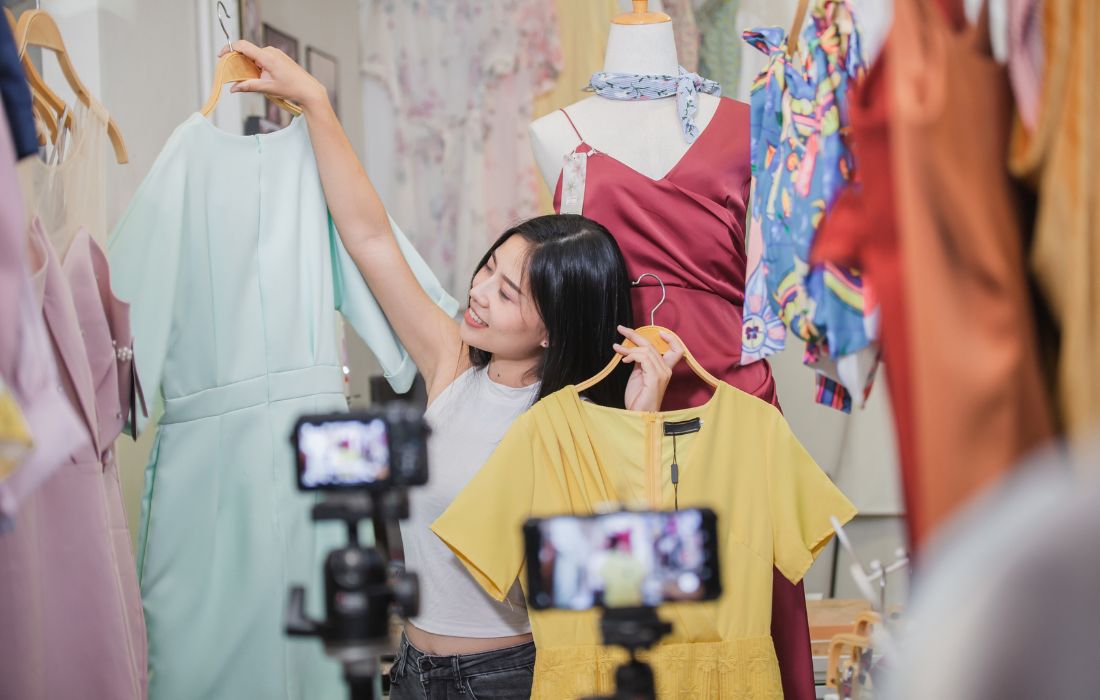 User-generated content (UGC)
For a long time, businesses are in charge of delivering content and promoting them to the targeted audience. But now, this power is lending to the hands of the customers themself. Every business is claiming to be the best. Obviously, that repeated statement is not working, not anymore. Customers are turning to other sources to get truthful reviews from other customers. This kind of content is highly valuable for ecommerce business. Online customers can't experience the product themself. It makes sense to consult other experienced customers for opinions. Paying attention to what customers are talking about your brand, or even regulating UGC to gain trust and boost engagement is something you should care about.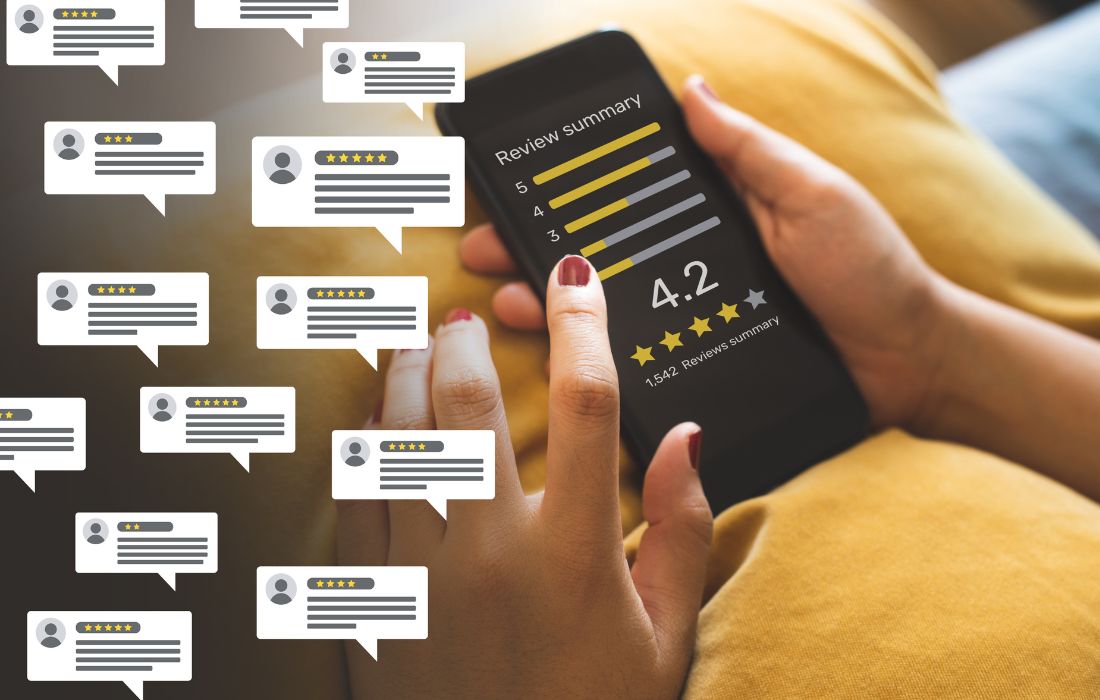 Recommerce
Recommerce is an extended version of sustainable commerce. The younger generation is very conscious about their buying decisions. Thrifting has become big shopping trends among the younger crowd. There's no doubt that this sensation will continue to grow and have a larger impact on the ecommerce market in the future.
Tiktok marketing
The rise of Tiktok in recent years has largely changed every aspect of our online culture. While Facebook, Twitter, and Instagram are gradually becoming less relevant and popular, Tiktok is expected to be the next breeding ground for online marketing. In 2021, Tik Tok was the most downloaded app in the world. Also in the same year, Tiktok also the first app to gain three billion downloads after Facebook. With such a massive and highly engaged user base, Tik Tok has a huge potential for brand marketing campaigns.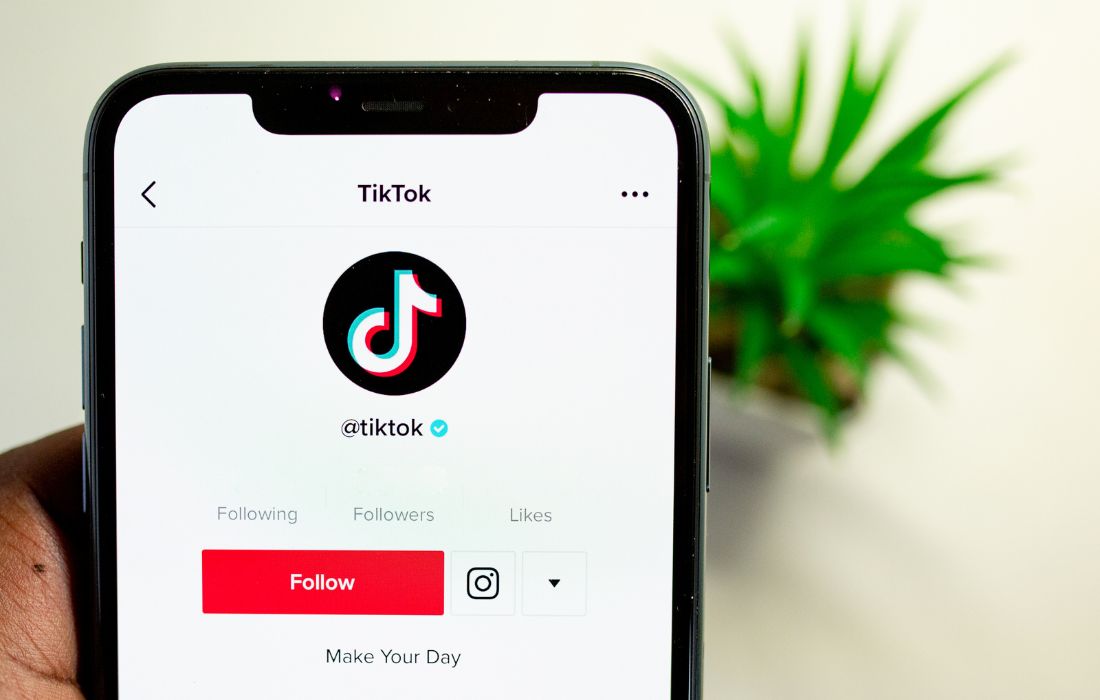 There are many brands that have gained immeasurable success thanks to this platform. If you are new to Tiktok, here are some suggestions that you can do to make your Tik Tok marketing more efficient: Tik TokTok ads: Using TikTok for business, you are able to create ad campaigns on this app. This platform provides various different ad forms for you to take advantage of, for example, top view ads, in-feed ads, hashtag challenges, etc. Influencer marketing: It is also a wonderful platform for influencer marketing. Engagement on this social app is fantastic. It's easy to find influencers across different niches who can bring your brand closer to the audience of your target group. Branded content: Besides working with influencers, TikTok is also an effective platform to push out brand-related content. With fun and creative content, your video can go viral and reach millions of audiences who aren't even subscribed to your brand. A good organic and free way to extend your reach and communicate with your brand.
Voice-enabled shopping experience
Voice search is growing in popularity. A new survey shows that 35.1% of consumers use voice and virtual assistants daily. A study by Google also shows that 27% of the global population is using voice search features on mobile devices. This online behavior is likely to change how people shop online as well. To make the shopping experience more intuitive, accessible, and hand-free, adopting voice search features on ecommerce sites can take the customer experience to the next level.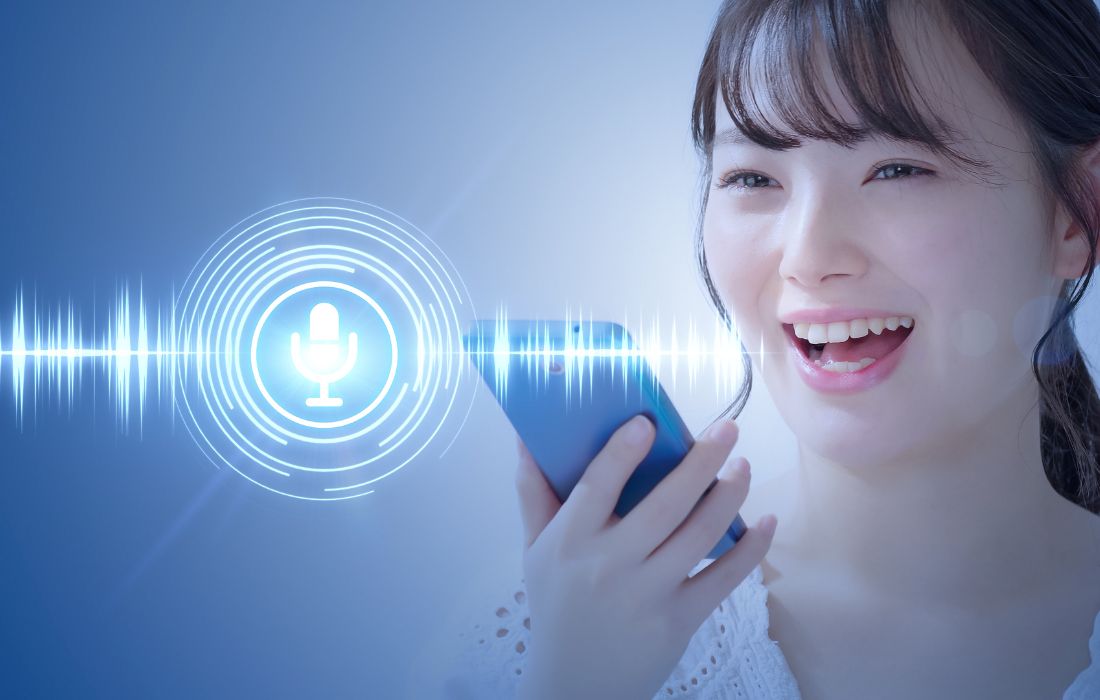 Artificial intelligence
Artificial intelligence is no longer a fancy technology that is limited to only big tech companies. AI is virtually applied to many fields. It is not a surprise that this cutting-edge technology is going to take over the online shopping industry.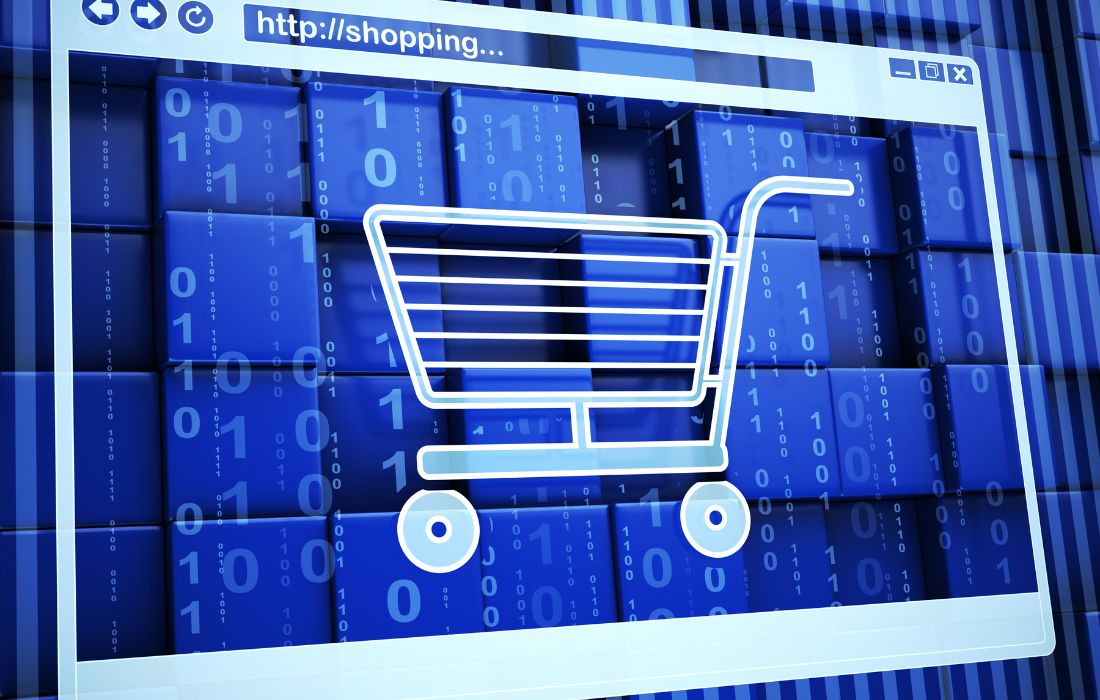 Here are some examples of how AI can be applied to ecommerce:
Targeted marketing and personalization
With the given data, AI can be used to create and recommend content personalized for each customer. Other than that, AI can also predict customers' buying behavior from the collected data, which will optimize your targeted marketing to be more effective and worthy.
Virtual assistant and chatbots
On the online shopping journey, most of the time, customers are usually alone, unassisted even when needed. Not getting the help at the right time can be a reason for customers to leave your store without buying any product. Virtual assistants or chatbots will lend a helping hand and assist your customers along the shopping journey. This way, you can provide 24/7 assistance for your customers, keeping them stay at your store and buying your products.
Inventory management
Keeping your supply chain running smoothly is not easy. AI can detect patterns, spot issues and automatically update ordering or packing to remove gaps, or possible supply chain problems. Ecommerce is getting more competitive and challenging. To keep your business ahead of the competition,