The last three months of the year are the most crucial period for many e-commerce businesses. To make the most of this season, you can follow some of the following proven marketing strategies to have a winning holiday season.
1. Test Your Promotional and Discount Codes
Shipping discounts and promotions are an effective way to increase sales and lessen cart abandonment. This doesn't mean you have to offer free shipping; there are many promotions you can A/B test to find the winning combination for your brand. These include:
Free shipping on everything
Free shipping to different locations
Tiered shipping rates based on different dollar amounts
Free shipping if a customer exceeds a certain dollar amount at checkout
Flat rate shipping fees with upsells on faster shipping
Free shipping to VIP customer groups
Gift promotions
Short-term campaigns work amazingly well because of the associated FOMO. A ticking timer bridges the gap between wishlist and purchasing.
You might consider including gift packages, custom gift cards, small gadgets, and accessories in the shipping.
2. Drive more sales with Omnichannel Product Discovery
The success of digital commerce depends on how easy it is for customers to find the products they need. Business needs to analyze Product discovery functionality from both internal and external perspectives. A business needs to define how to make products discoverable on the web through search engines and how to help customers find the right products when they are already on the site.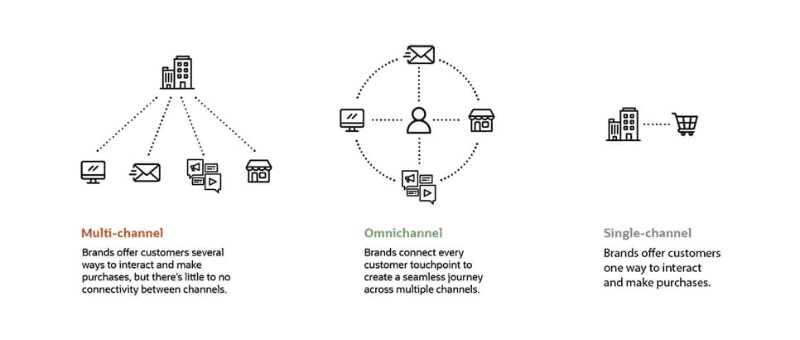 Companies must be attentive at each stage of the customer journey — discovery, research, purchase, support, customer service and returns, and building an ongoing relationship. Simply put, omnichannel is about meeting customers wherever they are and providing excellent service at every touchpoint, including:
Brick-and-mortar stores
Over the phone
Branded websites
Online marketplaces such as Shopify or Amazon
Mobile apps
Mobile messages chat, and push notifications
Social media
Email
Catalogs and other mail-order options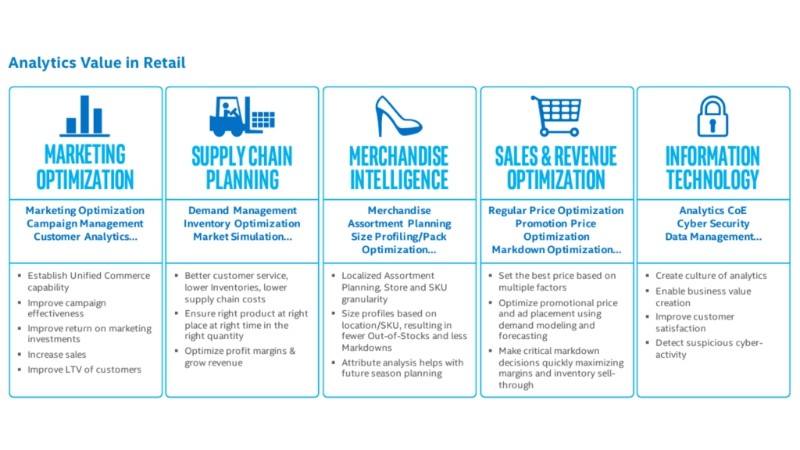 3. Leverage PPC campaigns
You need awareness (brand and product discovery) campaigns for each channel by October at the latest, as well as strategic remarketing campaigns across all your channels.
PPC ads often target online ad space in search engines, social media platforms, or websites.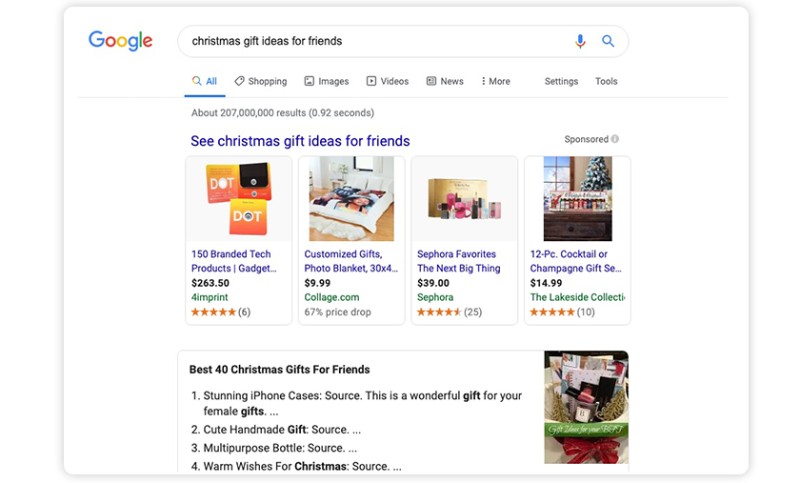 The big benefit of PPC ads is how targeted you can get with campaigns. You can choose exactly who you'll advertise to and the type of ad that's shown. You can also run retargeting ads to people who've viewed specific landing pages or previous ads, and encourage them to shop on your site again.
Here are our suggestions for the most popular Paid campaign types you should include in your strategies pre- and post-Black Friday Cyber Monday for a more dynamic approach.
Google Remarketing Campaigns
Google Shopping Campaigns
Facebook Carousel Campaigns
Facebook Dynamic Product Ads
Facebook Collection Ads
Facebook Link Click Ads
YouTube Ads
Instagram Ads (including shoppable posts and story campaigns)
TikTok Ads for eCommerce
4. Work Out Potential Margins and Pricing
Once you estimate all the variable costs, you can start evaluating your profit margins.
They have to guarantee you a reasonable return but, at the same time, shouldn't exceed the market average.
During the first stages, at least, we wouldn't recommend starting with higher prices until you don't have established a well-recognized brand.
Once you have accumulated all the business costs, you can calculate the percentage profit fit for a high-profit margin product. According to Salehoo market research lab, as a general rule of thumb, a 10% net profit margin is considered average, a 20% margin is considered good, and a 30% margin is considered high.
You can shift upper in case of hot selling products or lower in case of specific promotions.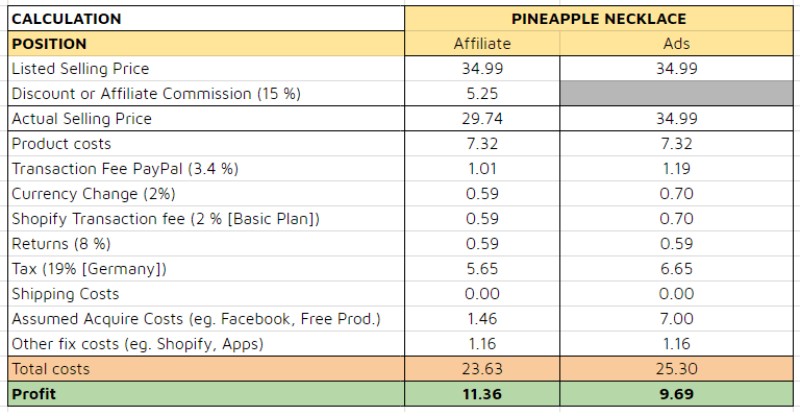 40 marketing experts weigh in with these top tips to improve gross profit.
Increase your average order value
Reduce operating costs
Take high-quality product pictures
Up-sell and create bundles
Track users' checkout process
Reward customers
Pay special attention to customer service
Utilize the Thank You page
Reduce cart abandonment rate
5. Optimize your product taxonomies
Your product taxonomy may just be the first thing customers will use on your webshop to discover your products and product ranges.
While there is no industry standard for creating product taxonomies in eCommerce, there are still some best practices to keep in mind:
Learn what categories appeal to your customers and show these
Organize your categories into a taxonomy of sub-categories
Optimize your taxonomies for SEO
Understand what attributes or products appeal to your customers
Zalando's taxonomy is a vertical bar on the left-hand side, with clear filtering options on the PLP.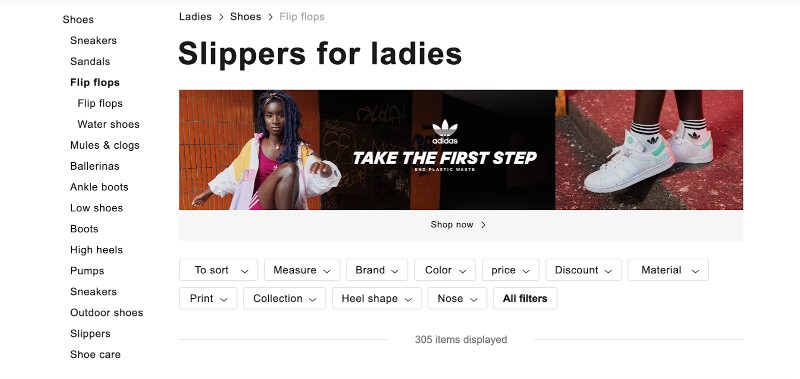 6. Give personalized product recommendations
You can personalize your product recommendations on the PLP based on the product and category (e.g., contextual data). For example, several ways to recommend products. This looks like this:
What have others bought with the product?
What up-sells will complete the look of this product?
What are similar products?
What products are often viewed together?
This elevates your product discovery in a similar way to product comparison. Of course, you could also show what products the customer has recently viewed (based on browsing history) or simple recommendations (based on purchase history).
But this secondary approach lacks the product intelligence angle. The best way to make smart product recommendations is to make them dynamic (adapting in real-time) and personalized (catering to individual customers)
Do this, and you can really bring the in-store assistant online, with product recommendations that:
1. Match a shopper's need to a product in real-time
2. Are triggered by instinctive behavior and product discovery data
3. Improve the CX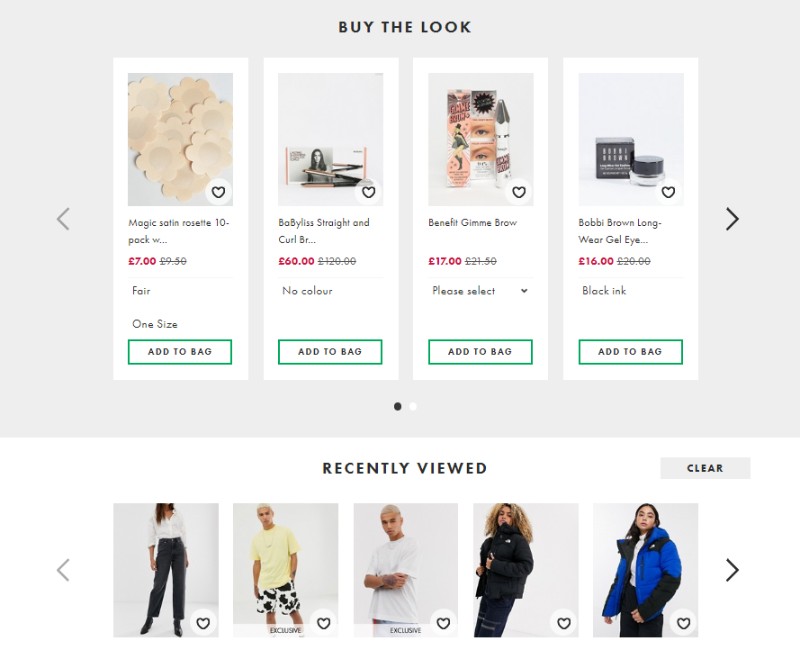 7. Boost checkout and beyond
There are many things you can do post-product detail page to elevate your product discovery, such as:
Having smart notifications that show more information about the product to consolidate the purchase decision
Providing free shipping and returns
Designing your cart as a pop-up or side panel to encourage continued shopping
Having the option to add more products to get free shipping
Showing recommendations of what others have also bought
Beyond your eCommerce funnel, you should continue to elevate your product discovery by creating stories around the products your customers do end up buying.
This means nurturing the customer relationship through other channels and giving positive, lasting impressions about your brand.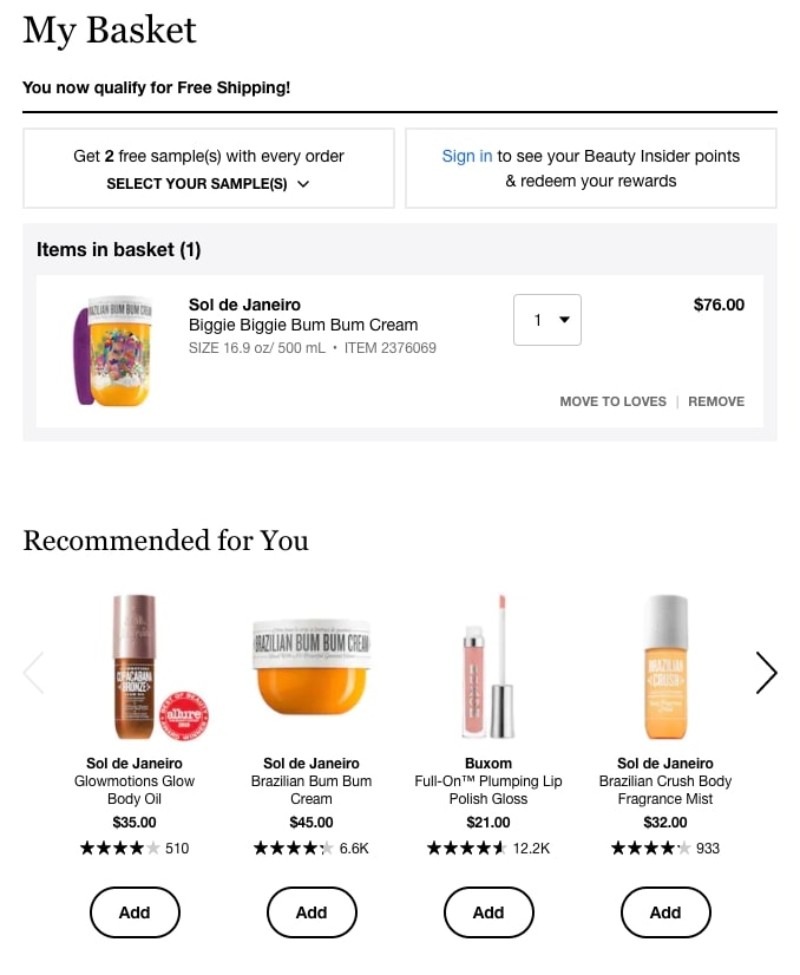 8. Product Reviews and UGC (User Generated Content)
Using customer reviews and ratings to prove to shoppers that they can trust your product. When 88% of online shoppers incorporate reviews into their purchase decision, you really can't afford to leave them out of your eCommerce store.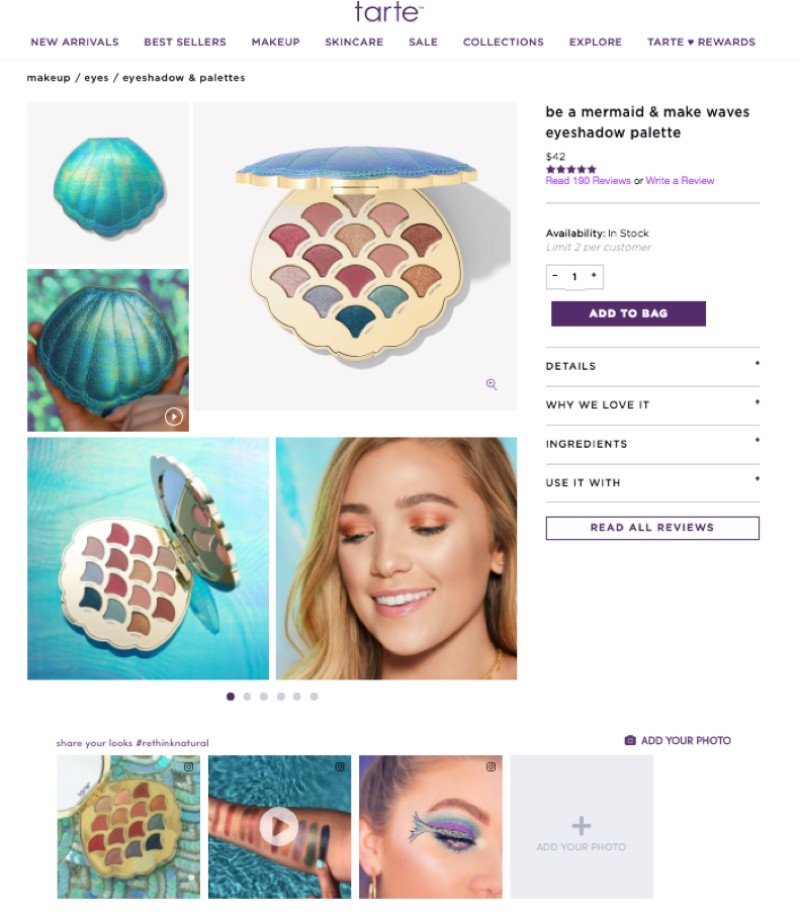 Drive-in more sales and conversions by including customer reviews on your online store. Using a comprehensive tool, you can collect, curate, and publish UGC ratings and reviews in your online stores to build trust, and reliability to maximize your ROI.
If you are wondering how to generate more UGC reviews though, then here are a few tips that are easy and result-driven.
Send Feedback Forms To Your Customers
Create an exclusive community for your brand users
Organize Contests/Giveaways
Show your appreciation for your customers and take part in the tradition of holiday gifting. Contests of these sorts also help you generate engagement on your website and social media profiles in the holiday season.
To stir things up, make the giveaway announcement enticing enough for the customers. If the announcement is fun and interactive, people are more likely to engage.
9. Create Holiday Gift Guides
Gift guides are an important part of the holiday season. In a nutshell, these guides are designed to help consumers find great products.
People spend on average $450 dollars a year on gifts for their loved ones during the holidays. There is a hidden market here, and all it takes to seize this opportunity is a high-quality gift guide. If you add a guide to your website you can boost your traffic and sales tremendously.
Carefully consider the central theme of your guide. Avoid vague titles like "10 Best Gifts for Christmas." Instead, pick specific titles like "10 Best Gifts for the Tech Guru in Your Life," or "5 Kitchen Gadgets Gifts Every Cook Needs."
It is so important you get as many eyes on your gift guide as possible. Create a special category or tag for your gift guide and link to it in your sidebar and/or the main menu through December.
Besides changing keywords and titles, another important change that's guaranteed to attract an influx of gift hunters to your store is the inclusion of photos that convey the festive season.
Marketing your gift guides is just as important as posting them to your blog. If your goal is to boost your sales, you should use the two main sources of marketing to reach as many people as possible. The best ways to market your gift guides are through social media and by emailing your lead list.
The three big social media outlets are Facebook, Twitter, and Pinterest. Facebook and Twitter are similar in the sense that you can post statuses or posts.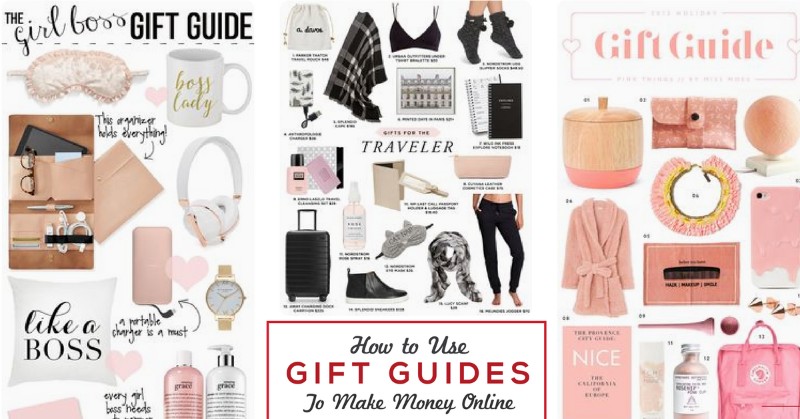 10. Quality Email Marketing Strategy
Email marketing contributed to 25% of Holiday Season sales, as online store owners, you know just how crucial email marketing is to your BFCM (Black Friday Cyber Monday) marketing strategy.
And if that is not enough motivation to get you thinking about email marketing today, try this one on for size: during BFCM last year, email marketing had the highest conversion rate.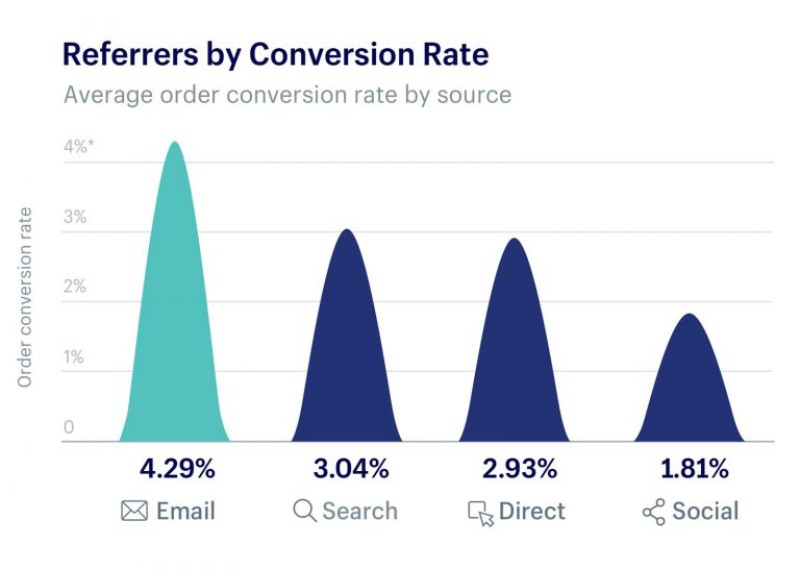 Here are top marketing app and tool recommendations:
For email sequence and promotion set-up, try Klaviyo.
To run remarketing on autopilot, try Recart.
There isn't a single one-size-fits-all formula. It all depends on the kind of your business and email marketing objective.
There are various marketing automation solutions that can assist you in carrying out sophisticated multivariate testing in order to determine the best time to email your subscribers. It is no surprise that, on average, 51% of businesses are presently employing automation. This will allow you to concentrate on the crucial components of your email marketing strategy while also saving your company a tonne of time and money. As a result, users will get your communications at the right time. You can avoid wasting time and money on ineffective email marketing methods by using this form of email optimization.
Here's an example list of the automated emails they include in their marketing strategy:
Abandoned cart
Customer win-back
Welcome to new signups
Repeat customer thank you
Product reviews
So, before planning your holiday marketing this year, check out these best seasonal email examples >> Click here