National Pet Day (July 11) and Cat Day (August 8) are just around the corner. Here are the best ideas for creating a successful campaign for these two promising events.
1. Growth against all odds
The global pet care market has grown from 245 in 2021 to 261 billion USD in 2022. The estimated compound annual growth rate (CAGR) is 6.1%. It is expected to reach 350 billion USD in 2027. (1)
The pet care industry has shown enormous potential for future growth. It is among the few industries that have seen growth in the last two years, despite the global pandemic. In fact, the number of new pet owners has increased significantly during the pandemic.
14% of the respondents said that they have adopted a new pet during the pandemic.
70% of American households own at least one pet, against 67% in a 2019-2022 survey conducted by Appa.
42.7 million American households own cats, making cats the second most popular pet with dogs being the most popular pet (63.4 million).
Besides the growth in the numbers of individuals and households that own pets, the spending on pet-related products also witnesses a massive increase. The market for pet products eCommerce has extended threefold since 20213. National Pet Owners Survey conducted by American Pet Products Association reveals that:
35% of pet owners said that they spent more on pet products last year than the previous year.
86% of respondents said that they shopped online for pet products, which is 72% higher than the previous year.
Sir Patrick Moore once said, "A catless house is a soulless house". That's how important and indispensable pets are in American houses.
2. Unique pet product collection for pet niche 2022
The potential for pet products is undeniable. It would be a mistake if you don't take this chance to gain profit from this niche. To make your products stand out, it is important to find products that are both unique and suitable for this niche.
Here are some suggestions for you to start a winning campaign for the upcoming important occasions.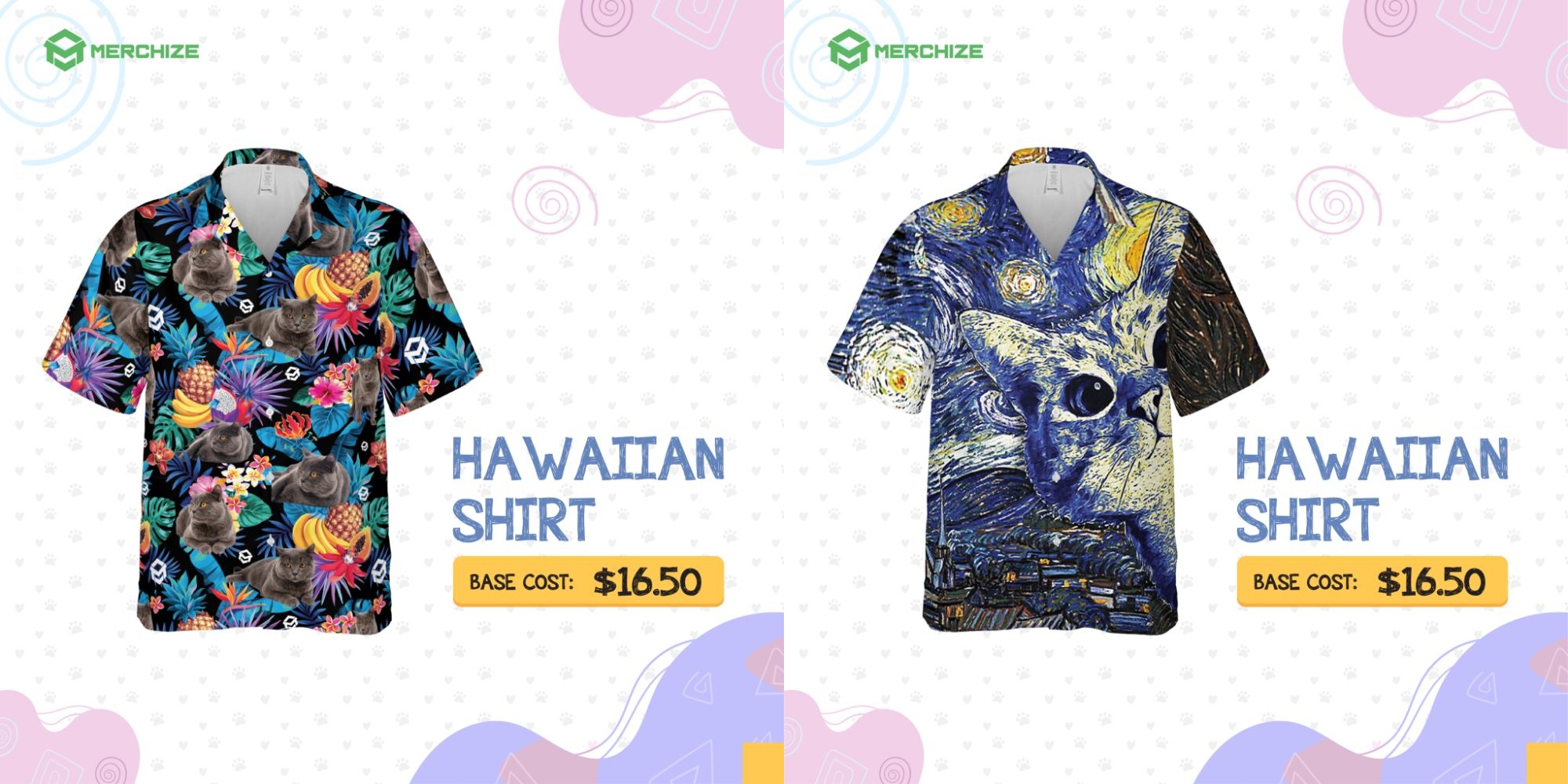 Besides products for pets, there are also other related custom products that pet owners would love to have as long as you create awesome pet-related designs:
3. Potential customers for the pet niche:
Demographic
Millennials or GenY make up 27% of the overall number of pet owners, according to Packaged Facts. People in the age group from 40 to 54 account for 64% of the total pet owner population.
For the older generation, aka Baby Boomer, the percentage of pet owners within the 55-to74 age group has increased from 50% to 54%. Statistics also show that couples tend to own pets more than single individuals.
Even more surprising, the number of houses with pets is higher than houses with underage kids.
Location
Vermont, Wyoming, West Virginia, Wisconsin, Tennessee, Oregon, Pennsylvania, Ohio, New Hampshire, and Michigan are states with the highest pet ownership rates.
4. Ideas for Cat Niche
In the following part, Merchize will give you some design suggestions for Pet Niche for your own store:
Cat designs
According to an official report by Cat Fanciers' Association in 2020, the Top 10 Most Popular Cat Breeds in America are Ragdoll, Exotic Shorthair, Maine Coon, Persian, British Shorthair, Devon Rex, Abyssinian, American Shorthair, Scottish Fold, Sphynx.
Instead of including a general-looking cat artwork in your design, create something specific to different cat breeds. Each cat breed will have distinctive features and traits. You should try to portray these features so pet owners can connect and relate to your design.
Ragdolls, for example, are known for their fluffy and large body with long tails, and thick limbs. With these characteristics, ragdoll image can be suitable for house decoration. You can add ragdoll design to products like canvas or posters.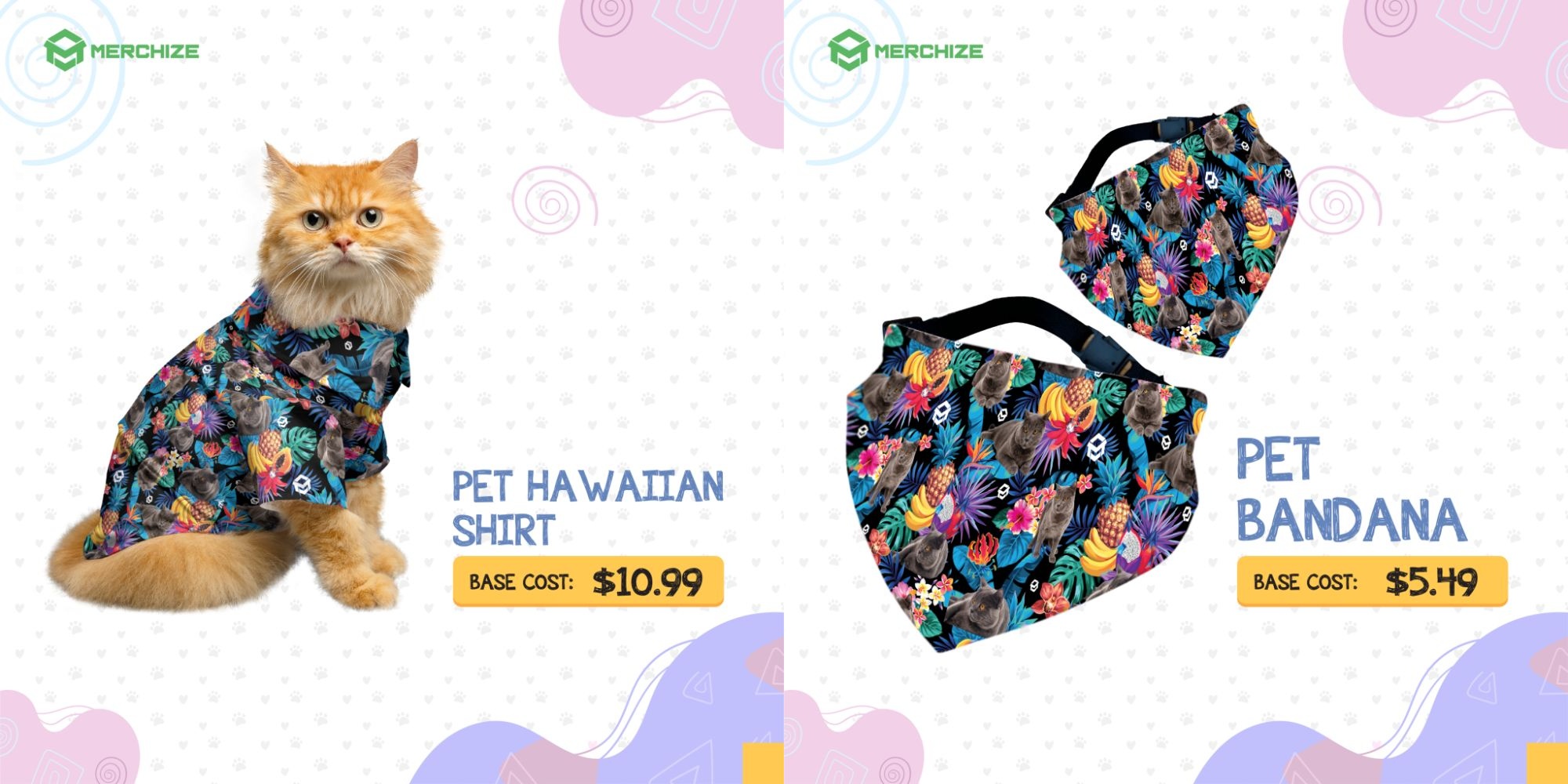 Quotes and texts
Here are some funny quotes you can use on your designs:
– It's A [Ragdoll] Thing, You Wouldn't Understand
– Just A Guy Who Loves [Ragdoll]
– I'm Not Single, I Have A [Ragdoll]
– Life Is Better With A [Ragdoll]
– [Ragdoll] Cat Mom
– Sorry I Can't, I Have Plans With My [Ragdoll]
– A Woman Cannot Survive On Coffee Alone, She Also Needs A [Ragdoll]
– Anyone Can Be Owned By A Cat, But It Takes Someone Real Special To Be Owned By A [Ragdoll]
– Everything I Own Is Covered In [Ragdoll] Cat Hair
– My Cat Thinks I'm Perfect Who Cares What Anyone Else Thinks Easily Distracted By Cats
Reference:
1, Pet Industry Trends, Growth & Statistics in 2022 and Beyond: Unleashing Your Ecommerce Pet Marketing Strategies, retrieved from Reilly Roberts, https://commonthreadco.com/blogs/coachs-corner/pet-industry-trends-growth-ecommerce-marketin