Nowadays, many businesses offer a wide range of products or services but struggle to become the market leader because of high market competitiveness. 
Have you ever thought of narrowing your target market instead of targeting a broad population? This idea can help your business focus on a small portion of potential customers, get the niche competitive advantage when nobody else is in.
The niche market definition
A niche market (also known as niche marketing) is a small part belonging to a larger market that covers the specific unique needs, preferences, or identity that makes it different from the large ones.
For example, women's shoes are a large market that includes many different segments or market niches. Narrowing down to a specific age range or the style of shoes you can find unique markets such as high-heels or boots. With this method, you can easily find a niche market to explore. 
Here are some of the main factors to define the niche market:
Price (luxury, moderate, discount)

Demographics (gender, age, income level, education level)

Level of quality (premium, handmade, economical)

Psychographics (values, interests, attitudes)

Geographic (residents of the same country, city, or even neighborhood)
Whether you're starting a new business or scaling an existing one, coming up with a specific niche market is a great place to put your feet. Carving out a niche market and positioning yourself as the unique brand for a specific audience not only establishes your niche competitive advantage over competitors but also results in a more focused business. 
04 Advantages of Niche Market You Need to Know
When a company offers a wide variety of products and tries to sell everything to everyone, it could be very difficult to become successful. Will you think of a unique niche market which only focuses on a fraction of the market? What if the company just targets a small segment of the population?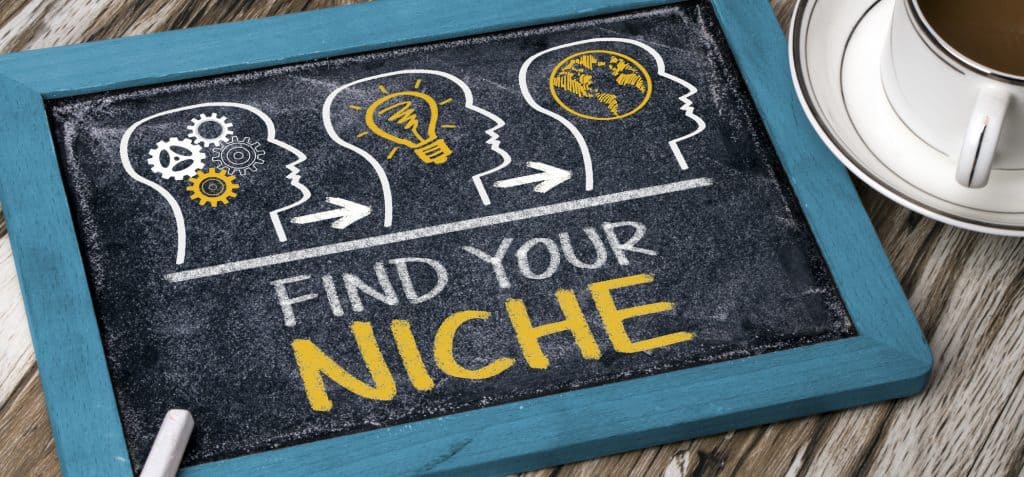 Selling products to a niche market can be a great way to stand out from your competitors, providing a niche competitive advantage that helps your brand establish positive recognition in the customer's minds.
The business can become an authority with the specific niche market and get more money and become more productive on customization. Here is some reason why should you consider narrowing your niche down:
Lower competitive level, higher profit margin: People will be less price-sensitive when they have fewer options to choose from. Here are your chances to get a better profit margin from a niche market.
Better website visibility: Since a specific niche means you will use the specific words which can reach your specific audience easier. That means your store gets better chances to improve its visibility with search engines with a niche market. 
Lower marketing costs: With a specific segment of the population on market niches, you only have to target a small group of people and get the niche competitive advantage.
More loyal & dedicated audience: If your product is unique your website can get full of subscribers and social media followers. The reason is a niche audience is more passionate about the product you're selling that they can't find anywhere else.
How To Find Perfect Product Niches For A Successful Print-On-Demand Store
Identify the concept to find new product ideas
If you are going to give your niche audience a product that does not fit their taste, preferences, and needs, you may end up not getting anywhere.
What you need to think about is why the customer chooses the product from your company and not from others? What does your brand offer them that no one else does?
Many concepts help you come up with ideas to find a new product in a niche market, here are some suggestions: 
Your product should be niche-specific: You can not compete with others if your product is very common that people can buy from anywhere, right?

The idea needs to solve a customer's product: Identify the problem your target customers might be having, then determine whether you can provide a solution.

New products or services should fulfill the taste, preferences, and desires of a niche customer: remember that targeting a market niche doesn't always mean selling different products but also focus on a specific part of the market.

Following the trends on the market: when choosing a new product for your business, remember to keep your eyes on new trends to stay at the same speech as the market. 
The That T-shirt Girl clothing brand was established by black women who want to create their clothing to show their feeling & their voices when they wear them. 
People can find many stores anywhere that offer custom t-shirts, but not many brands target the black woman with plus size. Therefore, you can have a look at That T-Shirt Girl example to see how they achieve their niche competitive advantage and discover your new product or services.
Free print on demand research tools in 2022
There are many ways to employ the market niches to find out the niche market for your business: Google, Quora, forums, and social media channels. They are a good free way to start and even dive deeper.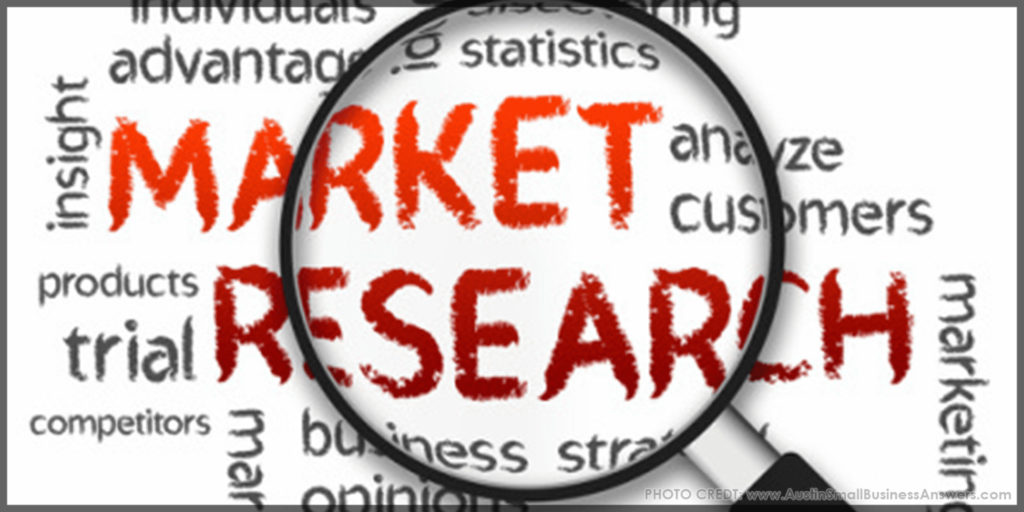 You will be able to see where the market may be moving with online tools such as Google Trends or the research keyword from Google suggestion. These tools help you to discover the public interest over time with the subregion's information.
Otherwise, drill down the keyword research using free Ahrefs and Keywordtool tools to help you to find data behind Google searches. The bigger searching volumes you see, the higher level of interest in this niche market.
Furthermore, you can go to online forums such as Quora and Reddit, find related articles to your niche market and product to get an in-depth look. These online forums cover passionate fans which can help you stay up to date with the latest tech and trends customers look for.
Online surveys or an interview might be the best way to find out what your customers are searching for and understand their buyer personas on a deeper level. It will be so great that what they're looking for might inspire you to come up with a new product line.
Competitive research is the process of identifying your competitors, evaluating their strengths and weaknesses as well as their product and service.
By researching on your competitors, you can understand the market niches better as well as find your niche competitive advantages. You might discover the new niche market that the competitors did not offer yet or the market niches that you are looking to exploit are much more saturated than you knew.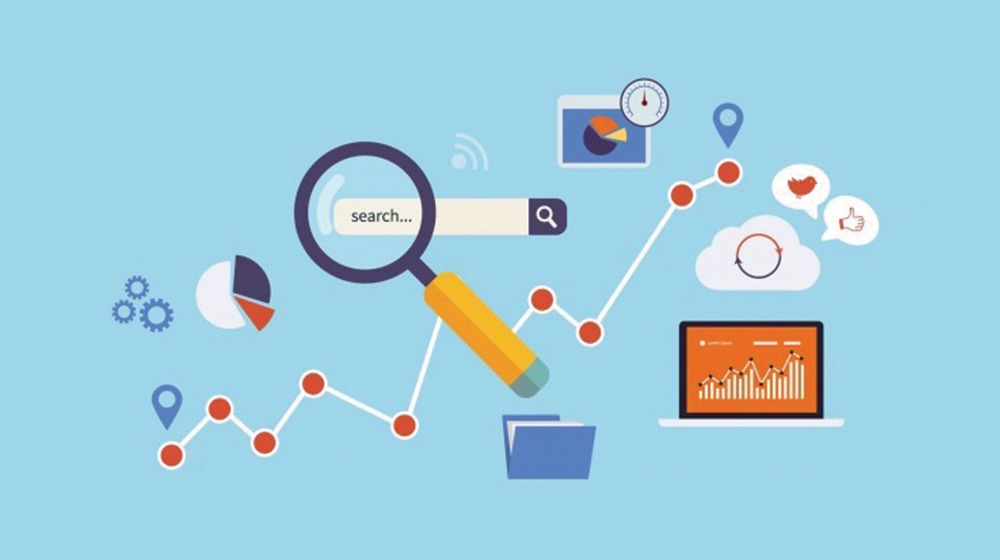 This research can elicit some negatives information but it still helps you consolidate your decisions on a new niche market with new products & services.
Understanding why customers go to one of your competitors instead of your business with help you to improve your current product & services and get a better niche marketing strategy for the future.
Evaluate the niches market ideas
It's time to find out whether you can get profit from your niche market! 
For the research keyword result, you'd better check it with other premium tools. If you find keywords with massive search volume, that's usually a good indicator of a potentially profitable niche. 
Then you can go to Amazon, check that keyword again, and see what pops up. Another source of ideas that you can go to is Clickbank which is a library of over 6 million unique products created by passionate entrepreneurs.
Explore further into your niche
You already finished the keyword research to find your niche market ideas but you can go even deeper. Finding other resources such as blogs, social media, and commercial platforms to read the reviews or feedback can help you gain customer better insights.
Research consumer trends in your market.
As you have researched the niche market following the trend on Google or other platforms, now it is time to check again on your chosen niche. 
Have a look at other resources such as Facebook IQ, Think with Google, and Nielsen consumer research will give you an in-depth understanding of consumer insight such as their needs, pain points, desires, and breakout new trends.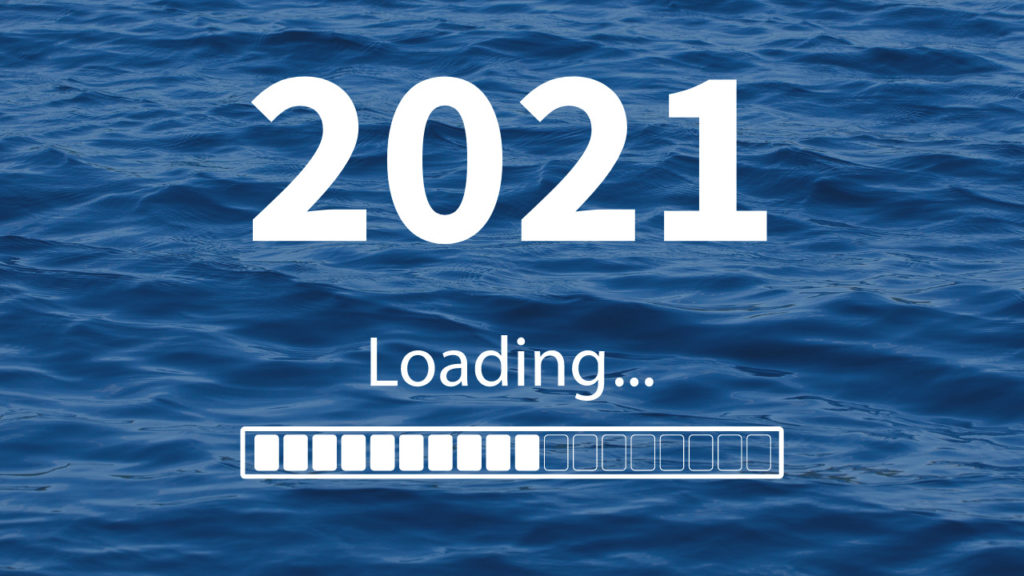 Build your audiences group
It is always better to understand your target audiences and the way to reach them before officially launching new products or services.
One of the most popular ways that you can reach your niche audiences is by introducing your idea and gain followers before the official launching. You can contact to your audiences through email marketing, social media channels, and other online campaigns.
In this way, you can create a group of engaged potential customers ready and waiting for when you do launching.
Test it before you invest
Before deciding to invest a huge of money for new ideas, you might want to test if your target audiences are interested in your market niches.
You can create a simple website or landing page for that new product and reach your target customers and see how it work. With your new product ideas, the test period should not be too long and take a large amount of money, you definitely want to keep it for later. Let's see if people want to put money towards your new unique product ideas.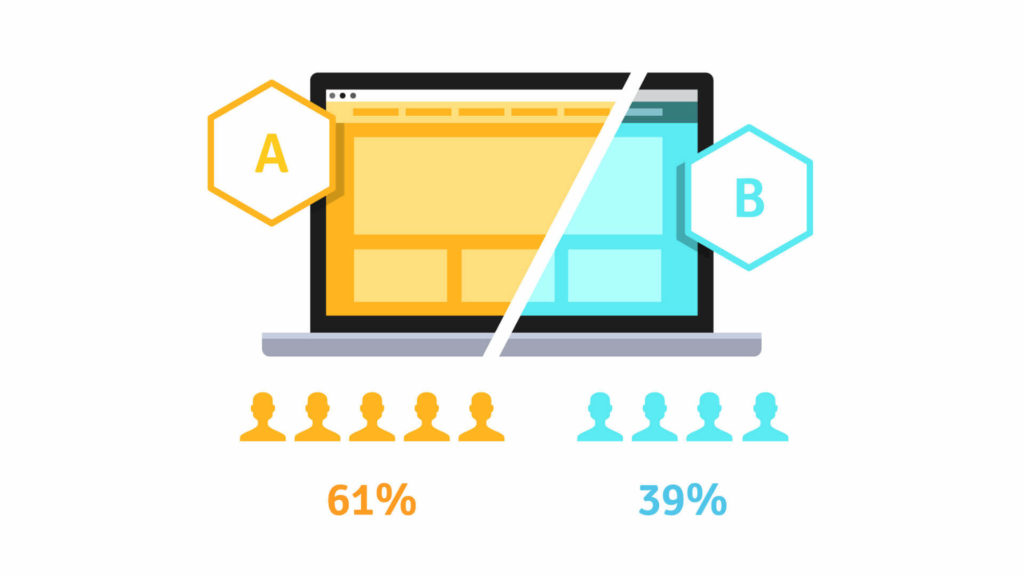 You might accept that the test could not as successful as you expected it would be but do not scrape your idea entirely. Reviewing the research process as well as the marketing actions to see if you can make improvements. 
Otherwise, once you see the good result of this test just go for it!. Feel free to be flexible and make adjustments during the process of testing the market niches.
Build an effective niche marketing strategy
If your testing product goes fine with the market, now it's time to build your fabulous niche marketing strategy. Considering these below factors and make your own unique niche marketing strategy:
Get an effective pricing strategy for your products 

Decide wisely on the eCommerce platform you'd like to sell on

Determine the brand positioning/branding

Create high-quality product content with designs

Use suitable & productive digital marketing tools.

Build superior shipping & fulfillment processes. 
And now it's time to go through these steps thoroughly, exploring the niche market with your new product ideas and make it successful. 
20 Profitable Niches With Low Competition
Niche markets can be found in almost every industry or field. There is a market for used books, high-school students, or traders. Niche markets can be local or global depending on what you're looking at.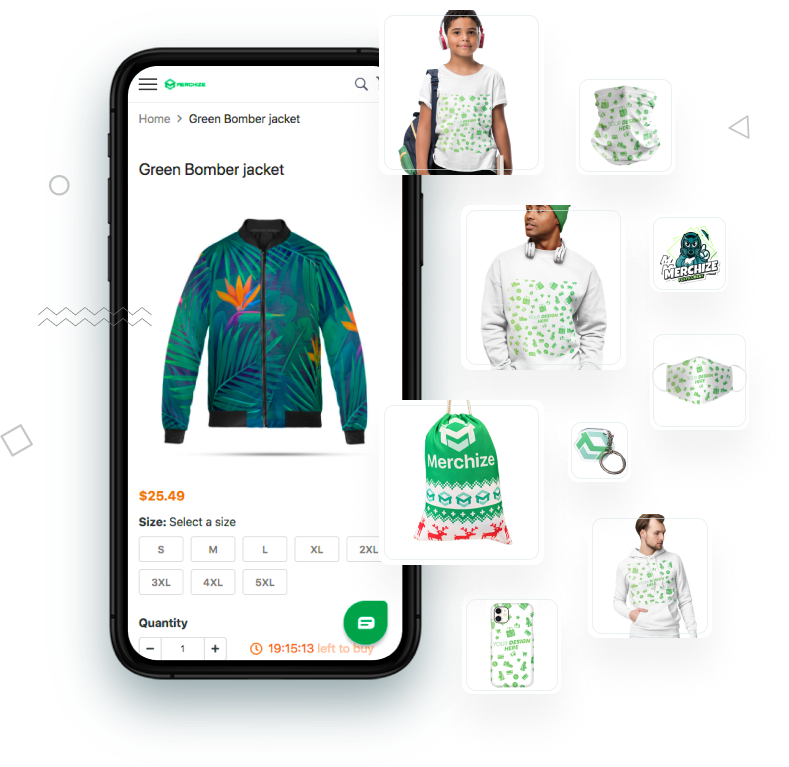 Here is our list of niche examples and product ideas for 2021 which are suggestions that you can start on your potential niche market. Please remember that you can always start with the other unique market ideas that are not included in the below niche market:
Pet Lovers (Niche examples: Customize Pet Pillow

…).

Health and wellness (Niche examples: All Over Print Face Mask, All Over Print Neck Gaiter

..)

Gamers (Niche examples: Print on demand Puzzles, Custom Wooden Puzzles)
Homeowners (Niche examples: All over print magic Sequin Pillow Case, Print on demand Quilt Blanket

…)

Shirt (Niche examples: All over print Hawaii Shirt, Custom Button Down Shirts

…)

Home Decoration (Niche examples: All over print Garden Flag, Print on demand Yard Sign Print

…)

Car (Niche examples: Custom All over print jeep Tire Cover Custom, Plastic Car Hanging Ornament

…)

Keychain (Niche examples: Custom Engraved Wood Keychain, Custom Engraved Leather Key Chain

…)

Wall Decor (Niche examples: Wooden Clock, Tile Wall Art

…)

Drinkware (Niche examples: Stainless Steel Tumbler, All over print Accent Mug…)
Sportswear (Niche examples: Custom Woman Tank Top, All Over Print Sport Bra

…)

 Summer Wear (Niche examples: Round Beach Towel, All Over Print Beach Sarong

…)

 Youth & Baby (Niche examples: All over print Youth Sweatshirt, Baby Onesie

…)

Music lovers (Niche examples: Print on demand earphones, All over print airpod case…)
Single parents (Niche examples: All over print shirts, Custom homewares…)
Bestie (Niche examples: Custom wood sign, Print on demand friendship sticker…)
LGBTQ+ (Niche examples: Print on demand T-shirt, Custom LGBT party accessories…)
Sustainable Living (Niche examples: Custom stainless steel tumbler, Print on demand T-shirt…)
Vegan (Niche examples: Books, All over print eco vegan-friendly clothing…)
Booklovers ( Niche examples: Print on demand bookmarks, Print on demand cards…)
We are sure that you understand the important role of a niche market in the print on demand industry as well as business marketing strategy.
Knowing how to find a new product for the print-on-demand niche market can help you to get a niche competitive advantage and become a market leader. Moreover, coming up with the property niche marketing strategy after a long researching process will help the business get better sales volume and profit. 
Now is the time to explore new niches by yourself! Which products are trending? What would you like to share with us?