For a Twitch streamer, it's a really tough job to attract a large following and build relationships with your audience. Once you have established a strong, engaging community, it would be a waste if you don't try to start your line of merch.
While the whole idea of selling and doing business might sound terrifying and strange to somebody who spent most of their time in front of the computer, playing games, you shouldn't worry too much. There are plenty of options and services that would be assisted you in building a successful merch line without spending too much time and effort.
Following this guide how to make Merch for Twitch, you can start a merch line, quickly and easily.
Why should Twitch streamers sell merch?
Obviously yes. Game streaming is an insanely profitable business. As a game streamer, you can earn money from subscriptions, donations, brand deals, and affiliate marketing. Selling merch is one of many ways to make money on Twitch.
The game community has always been known for its devotion and dedication. More than just showing support for the streamer, merch is a medium for stream viewers to show their identity as a gamer.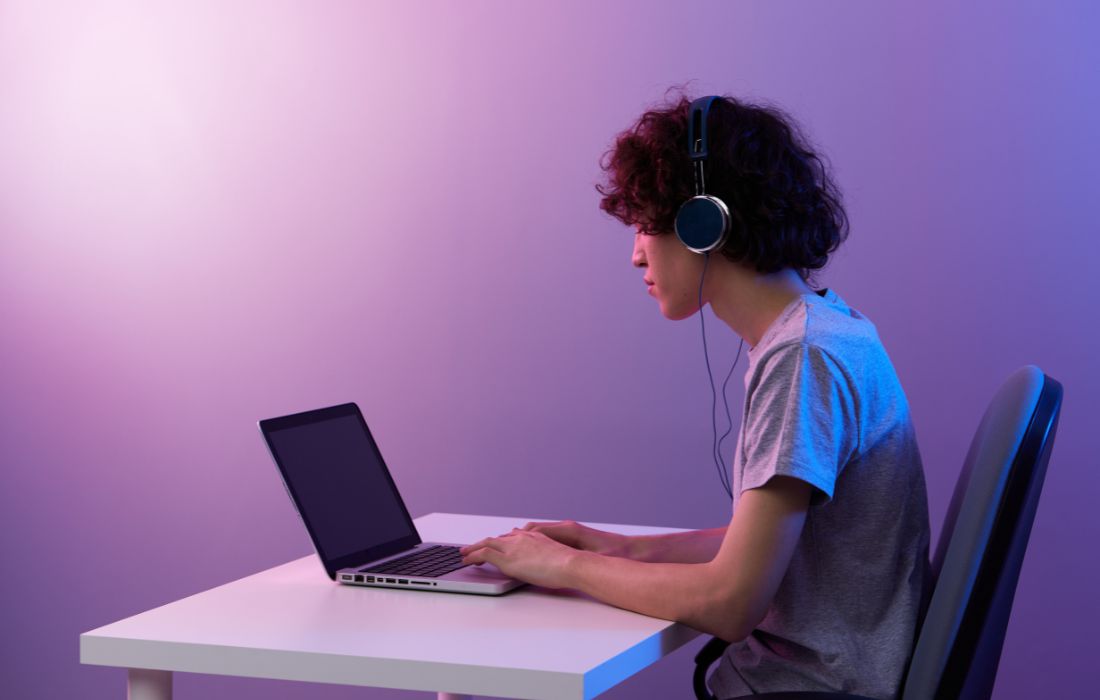 Here are some benefits of selling merch:
Strengthen relationships with your audience: Merch business is not just about selling practical, usable everyday products but providing an emotional, memorial item for devoting, loving supporters. Wearing merch is a way to feel a sense of belonging and connection to a larger community.
Increase engagement with merch giveaways: A merch giveaway is a great idea for your streaming channel. You can increase engagement and spread the word about your merch line.
Earn more income: Besides the income from affiliate deals and donations from viewers, merch selling is one of the main sources of income for many streamers. It will help smaller streamers get closer to the goal of turning their streaming career into a serious, profitable, full-time job.
How much can Twitch streamers make through selling merch?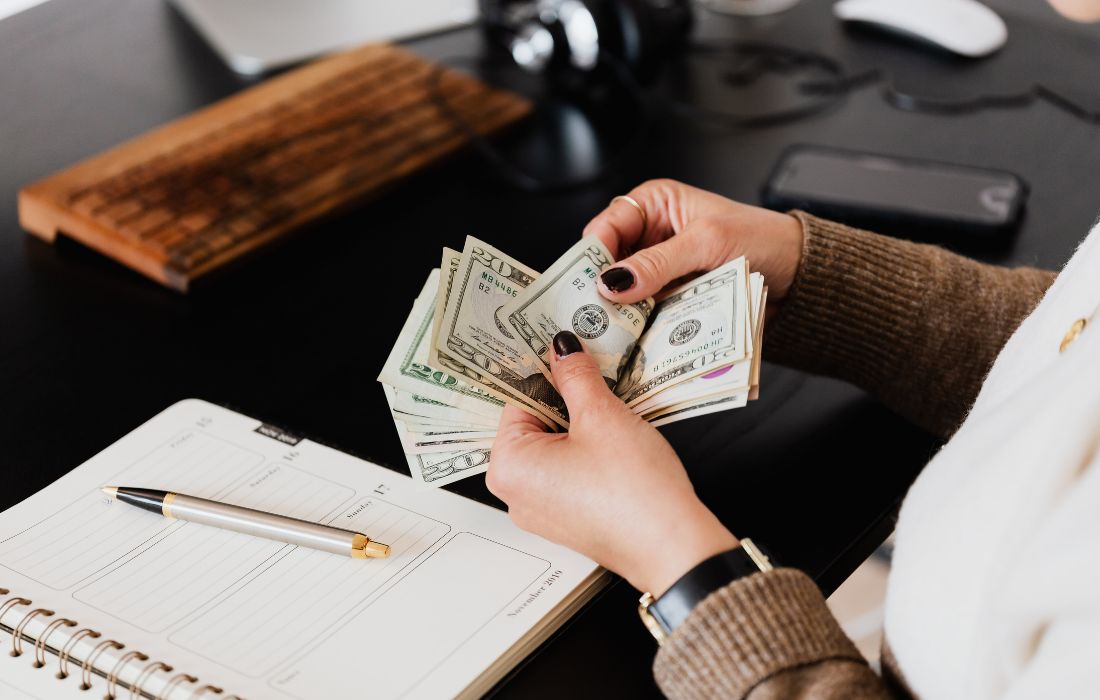 Merch is considered a passive way to make money for streamers, in addition to other sources of income.
The number of money from selling merch might varies widely from streamer to streamer, depending on how dedicated your following is.
Even when you have a small community of followers, you can still earn a considerable amount of money from selling merch, more than you expected. The sooner you start, the better.
With a dedicated fanbase, you might expect to earn hundreds to thousands of dollars from selling merch. For top streamers, the profits might be wilder than you ever thought.
For example, Valkyrae, a Twitch streamer, was able to gain over 40,000 orders on the first launch. Remember that this was back when she only had 20,000 subscribers.
Another good example is TerrestialPlays. She started selling merch since her viewership was around 10 viewers per stream. Yet, as the audience grows, she was able to earn more from selling her own merchandise. Now, it is still one of her main streams of income along with subscriptions, donations from subscribers, and affiliate deals.
How to make merch for Twitch?
Gaining extra income from merch is not hard. Here is a simple guide on how to make Twitch merchandise.
Set up your Twitch merch store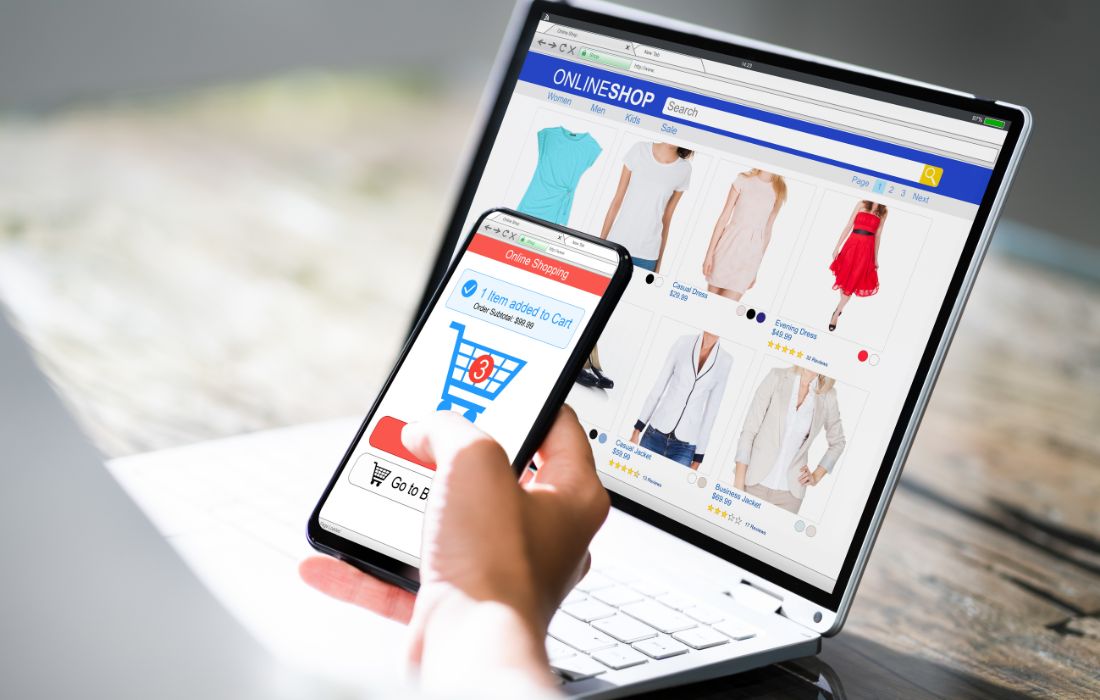 For most Twitch streamers, a functioning, simple storefront is far more than enough. A clean, simple layout along with an easy, intuitive checkout process is a must. Other functions like filtering, search bar, and highly customizable designs are necessary to have if you have a large product category.
Most of the merchandise sites will help you to make a simple storefront where you can list all your merchandise products.
However, for a more professional look, you can create standalone eCommerce sites for your own merch brand via platforms like Shopify, Wocommerce, Squarespace, Bigcommerce, Wix, and more. Shopify is the most popular option when it comes to building the best merch store for streamers. These eCommerce web builders also provide various free templates that you can use to create your merch store.
As for the designs of your website, you can hire a professional website designer to create a particular look for our sites. After getting your web design, you will need a developer to turn the designs into a real, functional website.
Design your Twitch merch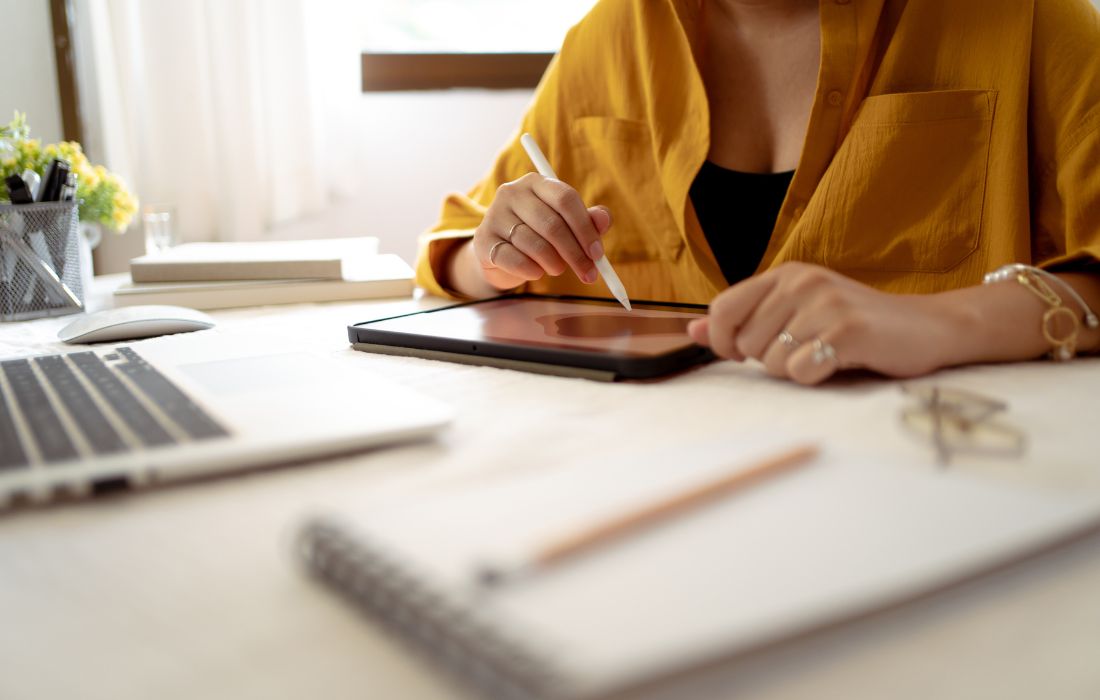 Merch design is the make-or-break factor of your merch brand. For a streamer, you don't need excellent design skills. But don't worry. You can hire designers to create designs for your Twitch merch store. It is easy to find freelance designers on websites like Fiverr, T-shirt factories, Creative Market, and Dribbble.
If you are confident with your aesthetics and art skills, you can create your own designs using very simple tools like Canva. For more advanced designs, Adobe Illustrator and Photoshop are the ways to go.
To capture the attention of your audience, you should put work into finding an interesting idea that speaks to your fans. Think of images or phrases that are relevant and peculiar to your brands and your stream content. It will help your audience to feel constantly connected and want to buy your unique merch.
Find partners to make your Twitch merch
Merchandise is a well-established industry that offers a variety of options. Depending on your needs and expectation, you can find a suitable solution.
If you want to save more time and focus on other priorities, you can trust some merch-making agency to handle your entire merch production, from designs and production to delivery. They are professional at making merch for streamers. However, the price is much higher and you won't get a good profit margin.
If you want to have your share of creative control over the merch line that you are about to roll out for your loving fans, you should choose print-on-demand services. This type of business allows you to create the designs, and they will handle the production and shipping of your merch.
Print on demand allows you to work on what you're expert at – creating and promoting. Making good, impressive merch designs and spreading the word about them within your community, that's all you have to do. Your print-on-demand supplier will make sure your designs are printed, packaged, and delivered to the hand of your supporters. It should be noted that you won't have to pay upfront, like with other options. Your merch is printed once the order is paid.
Obviously, there is still an option where you can be in charge of the whole merch-making business. You can work directly with the printing supplier, order a certain amount of merch (depending on the minimum quantity required by the printing company), pay the price upfront, store the merch, and pack and ship them to your fans when an order comes.
With this option, there is a massive amount of work that needed to be done, which can be very time-consuming and risk-laden for both aspired streamers and full-time streamers.
Among these options, working with print on demand company is the common option that has helped many streamers find success. It's more time-saving, cost-efficient, and risk-free compared to other options.
Promote your merch to your audience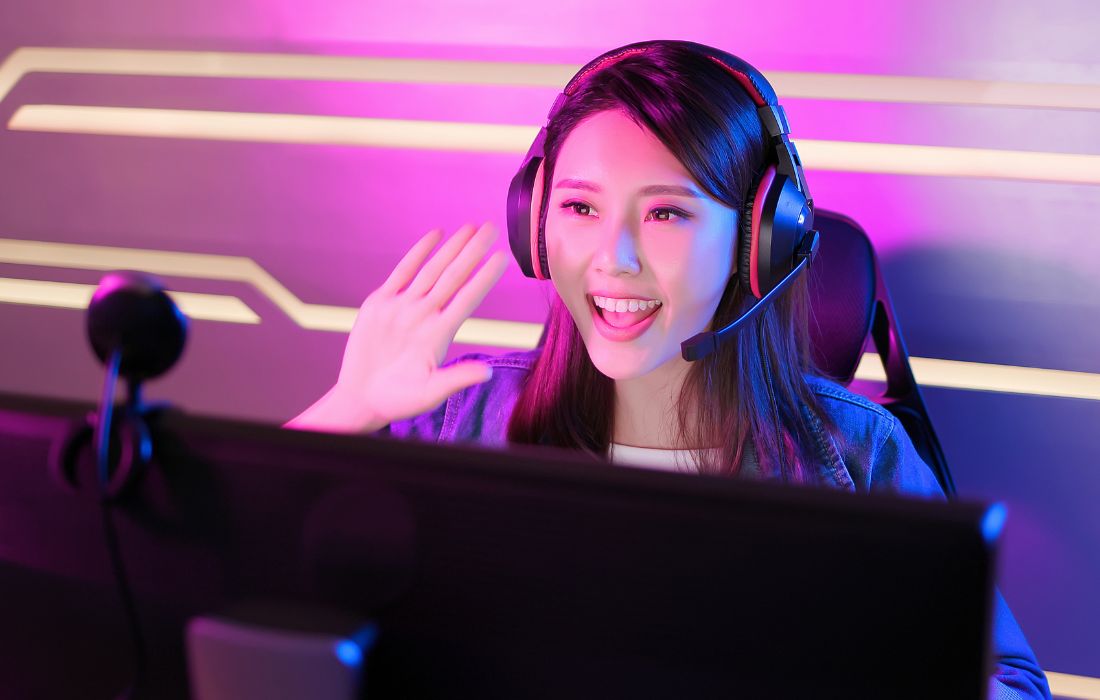 Once your store is set and the products are listed, the next step is to promote your merch to your audience. As for creators and streamers, this should be the easiest thing to do. Promoting and spreading the word is a part of your job. Still, here are some must-do that Twitch streamers should do to promote your merch line:
Shout out across your social handles
Collaborate with other streamers or creators to promote your merch
Create merch gift-away events for your subscribers
Obviously, mention and use your merch during live streaming.
Best gaming merchandise sites
There are various merch-maker options for Twitch streamers. These merch sites usually help you to establish your own storefront, print your merch, and send your orders to the fans. Each option will have its pros and cons.
In the following, let's check out some of the best streamer merch sites.
StreamElements
StreamElements merch is a popular Twitch merchandise store option for many streamers.
With StreamElements, you can create a storefront for your merch line free of charge. Besides, you can also utilize many other tools availed by StreamElements to better promote your merchandise, for example, live alerts and customize streamer merch store.
It is also very helpful since StreamElements are packed with many other stream elements. That means you can manage all of your stream elements and merch in one place.
However, since StreamElements provides many products and tools, it's hard to get everything optimized properly. For example, their merch storefront lacks some basic options like search filters and product categories. It is OK if you have only a few designs and products in hand. But if your merch line extends, it will be very hard for visitors to navigate the store and select their items.
Streamlabs
Similar to StreamElements, Streamlabs also provides Twitch merch store services and allows streamers to integrate their channels with the merch store. You can create a store for your merch, as well as customize it to your liking. Plus, it also provides a Twitch extension that helps promote your store with features like live merch alerts during stream.
TeeSpring
TeeSpring is a print-on-demand provider that offers direct integration with Twitch. TeeSprinng's Twitch extension will make it easy for you to promote your merch on Twitch stream.
Another plus for TeeSpring is its large catalog. TeeSpring is a platform that solely focuses on making merch so they can offer more products as well as a better merch storefront for your audience.
Merchize
Merchize's main services include print-on-demand fulfillment and storefront services, along with other tools required for maintaining your print-on-demand business like mockup generators.
The best thing about Merchize compared to other merch makers in the list is the extensive product catalog that covers various categories.
Besides basic items like T-shirts, sweaters, and hoodies, Merchize also provides a wide range of products, ranging from headwear, home decor, drinkware, phone cases, pillow, blankets, and more. The more choice you have, the more opportunities you have. It is also much easier for you to choose special, unique products that fit your audience's preferences.
Even for basic clothing items, Merchize provides the all-over print option. This special printing option gives you more space for you to be creative and make impressive merch that looks different from the rest.
Examples of successful merch lines of streamers
Most successful streamers have already started their merch lines. While it's a go-to option to monetize your streaming channel, not everyone got it right and is able to make the most out of their merch-selling business.
Here are some successful Twitch merch stores that set a good example of how you should start selling merch.
moistcr1tikal
moistcr1tikal is one of the top twitch streamers with 4.6 million subscribers on the platform. He also gathers a huge following on Youtube. On Youtube, he makes funny commentary videos under the name penguiz0.
His merchandise brand named "Moist Global" is also a huge success. We don't know how much his brand earned through selling merch. Yet, obviously, it's not a small number.
Looking at his merch store, you will notice how he and his team approach their merchandise business.
Moist Critical's merch brand is developed as a branch of his personal brand, and you can see his images right on the home page of the website.
More than just capitalizing on his personal images, his merch brand is also able to add its own twists by taking the "moist" part and then developing a brand identity around it, which is a creative take on making merchandise.
His merch also adheres to the Moist Global brand. The designs are simple, very on-brand, and recognizable.
pokimane
Pokimane is among the most successful Twitch streamers with more than 8 million followers and thousands of subscribers. Being one of the highest-paid female streamers in 2020, Pokimane easily establishes a sought-after merchandise brand.
With a strong personal brand, Pokimane just needs a small selection of products with minimal yet effective designs. The website is also very simple, straightforward, and effective.
Terrestrial
What works for big names might not be applicable to all Twitch streamers. If you are a Twitch streamer with a smaller following, you should check out Terrestial.
She's a Twitch streamer with 8.4k followers and has started selling merch since the very beginning. Now, she is able to gain consistent profit from her merch lines.
For larger Twitch streamers, they are able to make banks through a simple line of products. If your brand has yet reached that stage, you should try to diversify your products in order to pique the interest of your audience. For example, in Terrestial's case, she has extended her catalog into various products that fit her audience's interest, like tank tops, crop tops, mugs, and other decoration items.
The websites are well-designed and well-structured. Each product is photographed nicely and very convincingly, showcasing the quality of the product. It will help a lot if your personal brand has not yet reached the stage where people will buy whatever you put out.
Twitch merch ideas – Best merch product to sell
When it comes to choosing the right products to sell merch, you must pick the products that suit your audience.
For the average gamer community, these popular basic items are some good merch ideas for streamers:
When curating your selection of products, you should find products that fit your target audience, the vibe of your channels, or the games that you play. Bringing some unique merch products can also be a good idea to appeal to your audience.
Finally, selling merch is a great way for Twitch streamers to monetize their channels while also strengthening their relationships with their audiences. Setting up an online store is quick and easy with the help of print-on-demand services, and streamers can earn a significant amount of money with good merch design and effective promotion. Moist Global, Pokimane, and Terrestial are examples of successful Twitch merch lines, and popular merch products include hoodies, t-shirts, mugs, and more. Streamers can start their own successful merch lines and take their streaming careers to the next level by following this step-by-step guide on how to make merch for Twitch.