It can't be denied that jewelry is one of the most popular items to make and sell online. Selling jewelry products is a fantastic online business idea and with a huge existing audience, this is a unique way to make money.
If you're looking for a way to make money online, we've here to provide you with a guide on how to start a jewelry business.
Although the market is saturated, there is still room for newcomers who can fill an untapped niche or bring a fresh perspective to traditional craft.
Understanding how to start jewelry stores at home or anywhere, regardless of your motivation or skill level, comes with its own set of considerations and complications.
In 2018, the global jewelry market was worth $348 billion, with fashion jewelry accounting for the lion's share.
This post is for you if you want to know how to turn jewelry into a profitable small business and reach your potential customers. We'll look at the jewelry industry from conception and design to production and marketing.
This how-to guide for starting a jewelry business online includes expert advice, tactical tips, and inspiration from established designers and business owners.
What you need to prepare before launching a jewelry business
1. Identify a Market Opportunity & Searching for Jewelry Trends
Trend research is one method for determining (and validating) your chosen direction, and it's an important step in learning to start jewelry businesses online.
To stay on top of trends for each upcoming season, read fashion and jewelry blogs and publications, as well as follow influencers in the industry. You can also see broad global search volume for a specific term using Google Trends.
Alternatively, you could investigate related trends or consumer habits, such as the desire for customizable experiences (engraving, for example) or materials sourced ethically.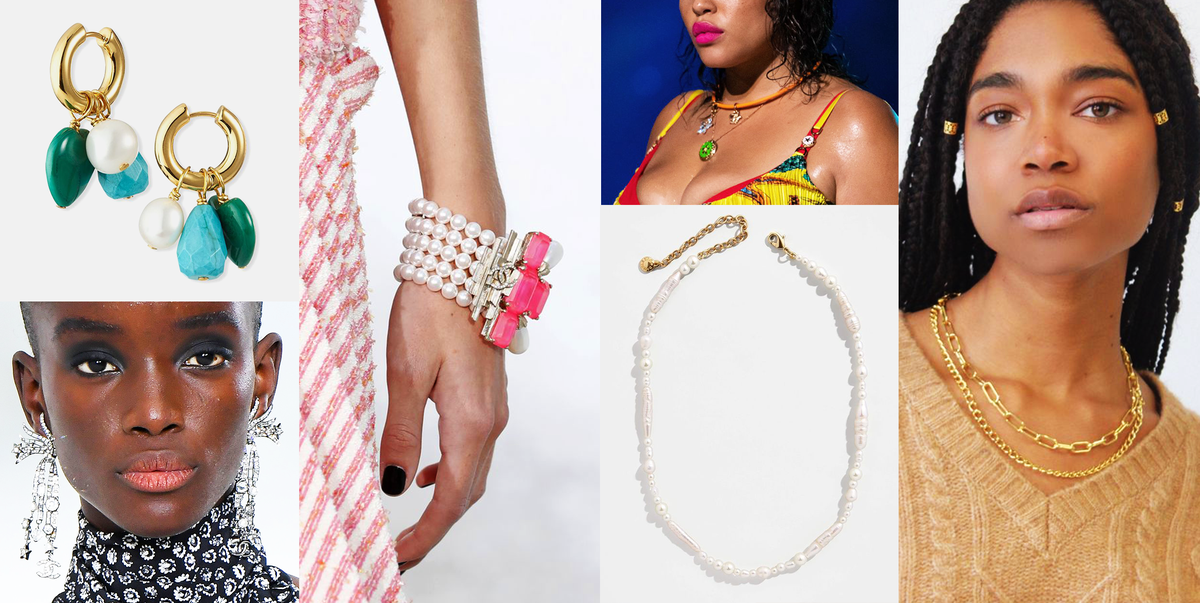 However, you are not limited to simply following trends; you could also use your jewelry business to create your own trends.
Some jewelry businesses have launched their own collection based on their own personal style or apply print on demand industry to jewelry to make their products more unique and special.
2. Finding Jewelry design inspiration
A strong aesthetic, unique design and consistent branding are essential for success as a newcomer in any aspect of the fashion industry.
Run through a few exercises to define your overall signature style before working with a designer to develop your branding and before designing individual pieces.
Depending on how you like to be inspired, you can create Pinterest boards, create your own digital mood boards, use a jewelry design mobile app, or even physically collect inspiration on a bulletin board or in a sketchbook.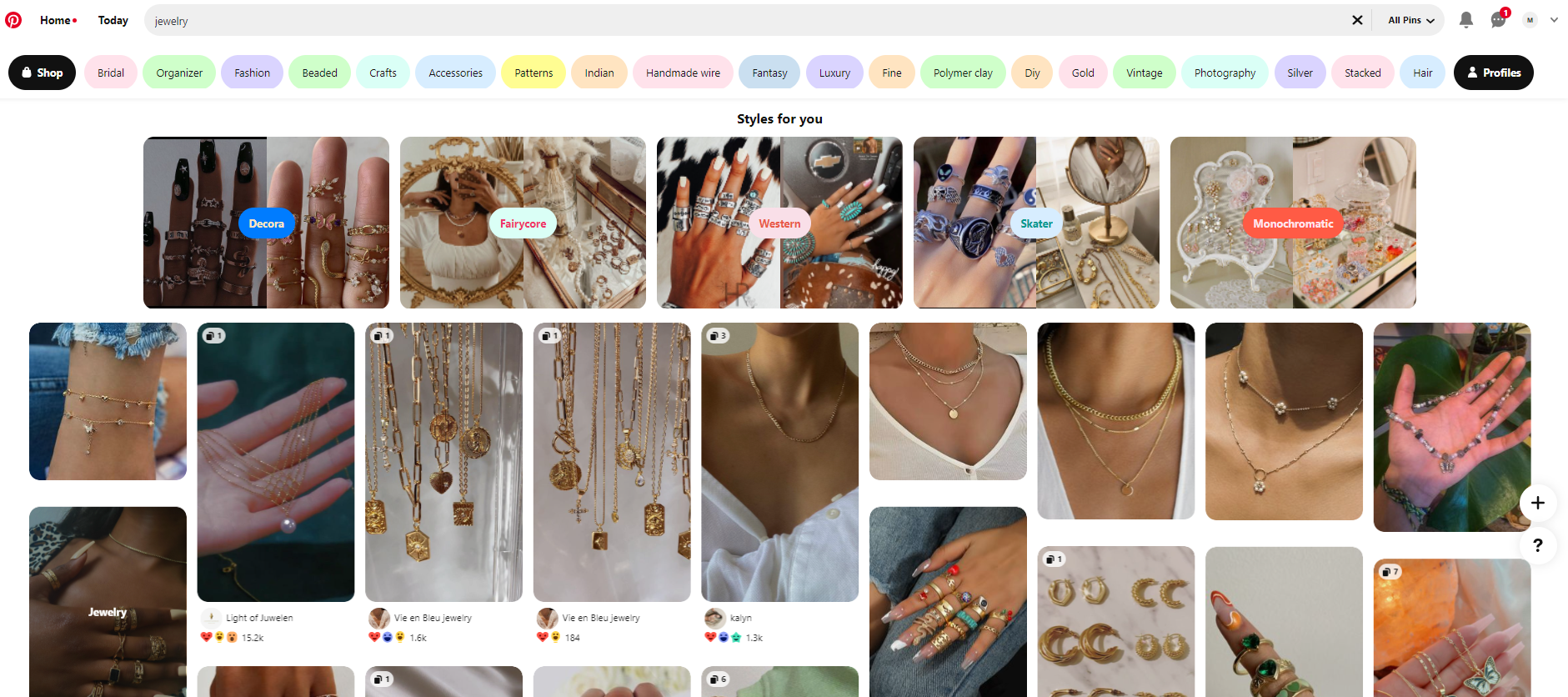 Collect inspirational images, colors, and textures from nature, architecture, fashion, or travel, and then work on them.
3. Learn from your competitors
It's a good idea to conduct some market research during the pre-launch phase. Examine the following successful jewelry businesses that you admire and hope to emulate in some way:
What is their point of view, and why is it so effective?
Who is their target audience & business strategy?
Do they sell their goods solely through their website or another selling platform (such as eBay or Amazon), or do they also sell in brick-and-mortar stores?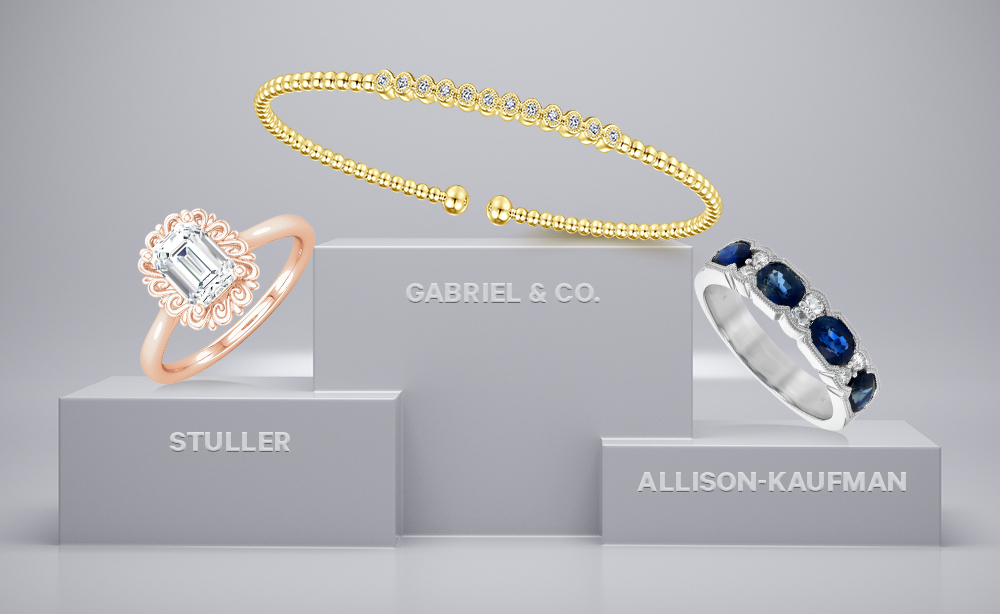 Market research is also important in determining how to price your jewelry for your target audience.
Step by step to starting own jewelry business
4. Writing a business plan for your chosen type of jewelry business
If you do not intend to pitch your idea to investors or seek other forms of outside funding at the outset, a formal business plan may not be required.
It may, however, be a useful exercise in helping you understand your target customer, goals, business model, costs, and growth strategy. It'll also come in handy as you learn how to run a jewelry business.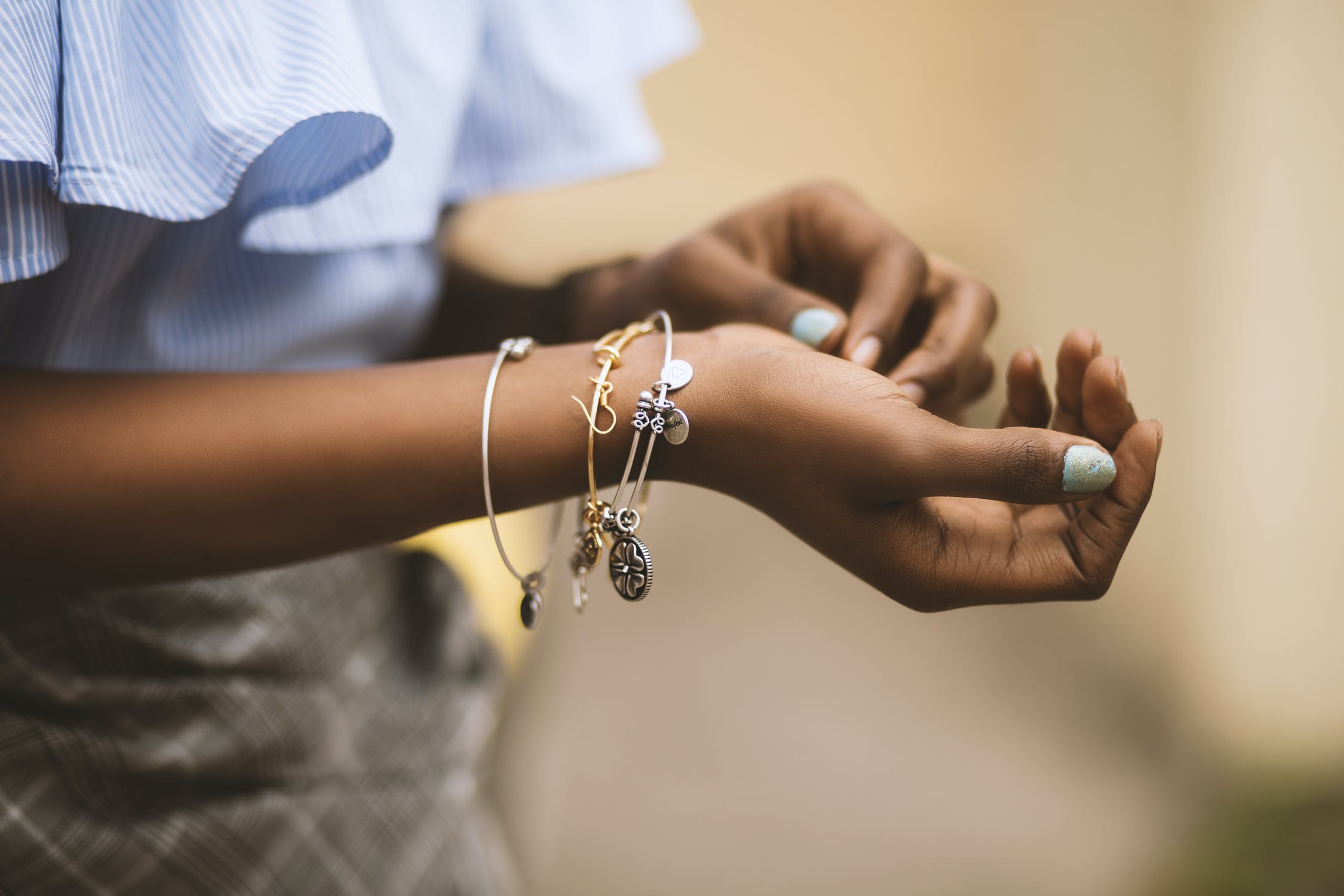 What do you need to know to learn how to make jewelry? The complexity of the design, price point, materials, and required skill level will all influence how you develop your products—by hand or in a factory, at home or outsourced.
In this section, we'll go over four different ways to make jewelry:
Fine Jewelry Handcrafted Production
Handmade Jewelry Production: Fashion and Costume
Outsourced Jewelry Production
Print on Demand Jewelry Production
Handcrafted jewelry production: fine and one of a kind
Handcrafting fine and one-of-a-kind (OOAK) jewelry can be one of the most time-consuming, yet personal and versatile, methods of production. Some methods of fine and OOAK jewelry production, depending on materials and design, necessitate specialized training/certification and costly equipment.
If you want to learn how to start a jewelry making business, you could consider starting with free online tutorials.
Once you've decided what you want to study, you can enroll in paid classes or work as an apprentice under an experienced craftsperson to broaden your skill set.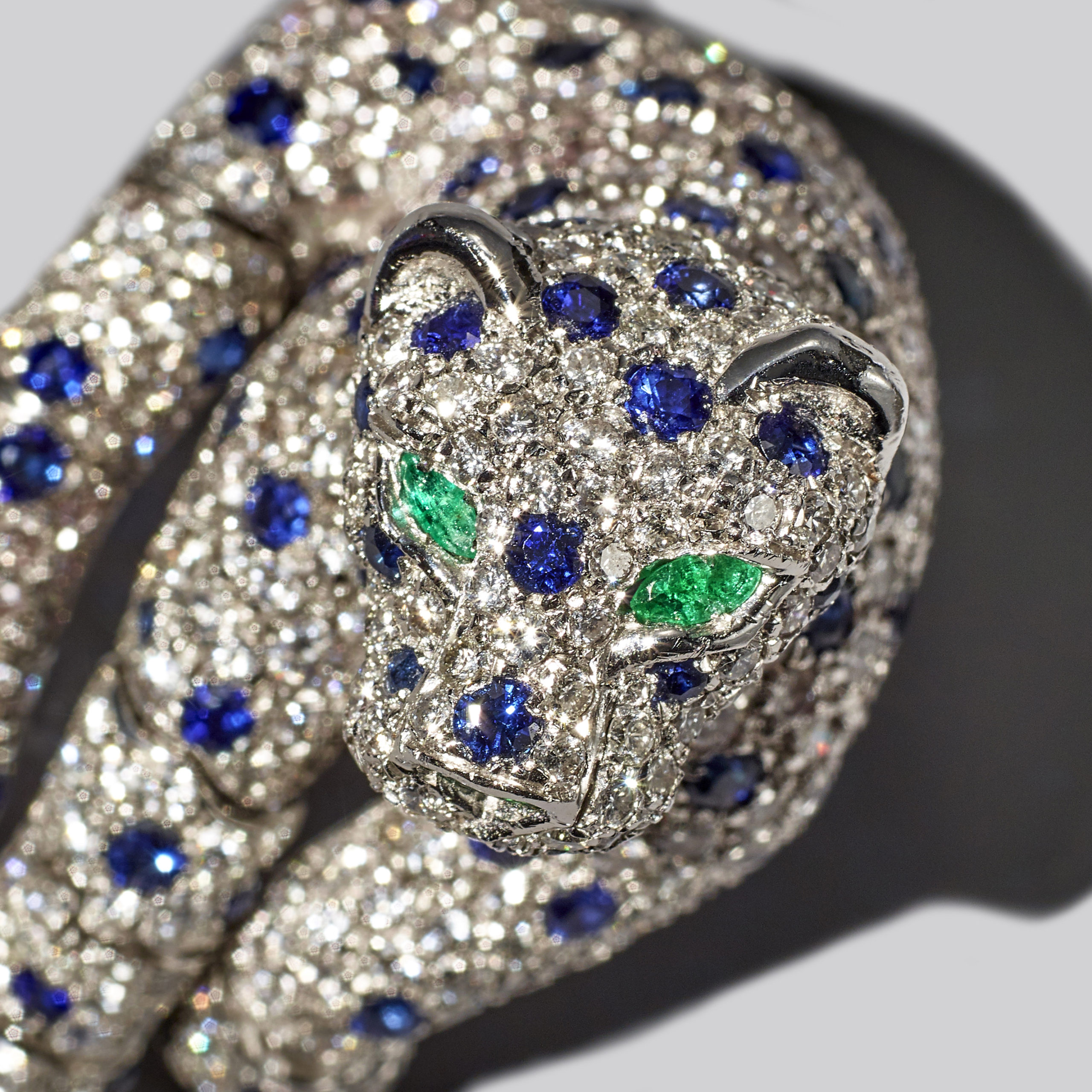 Handmade jewelry production: Fashion & costume
There are other ways to learn how to start a jewelry company without investing much time and energy in learning new skills.
Handmade costume jewelry frequently consists of the assembly of pre-existing elements—chain, wire, beads, cast pendants, and so on—and does not necessitate any special training or equipment beyond basic hand tools.
Because you can buy elements in bulk and create templates for assembly by hired production staff, this type of business is easier to scale.
If it is the design and production aspects of your business that brings you joy, rather than the actual task of making jewelry, outsource or hire for other roles to help you scale the creative work.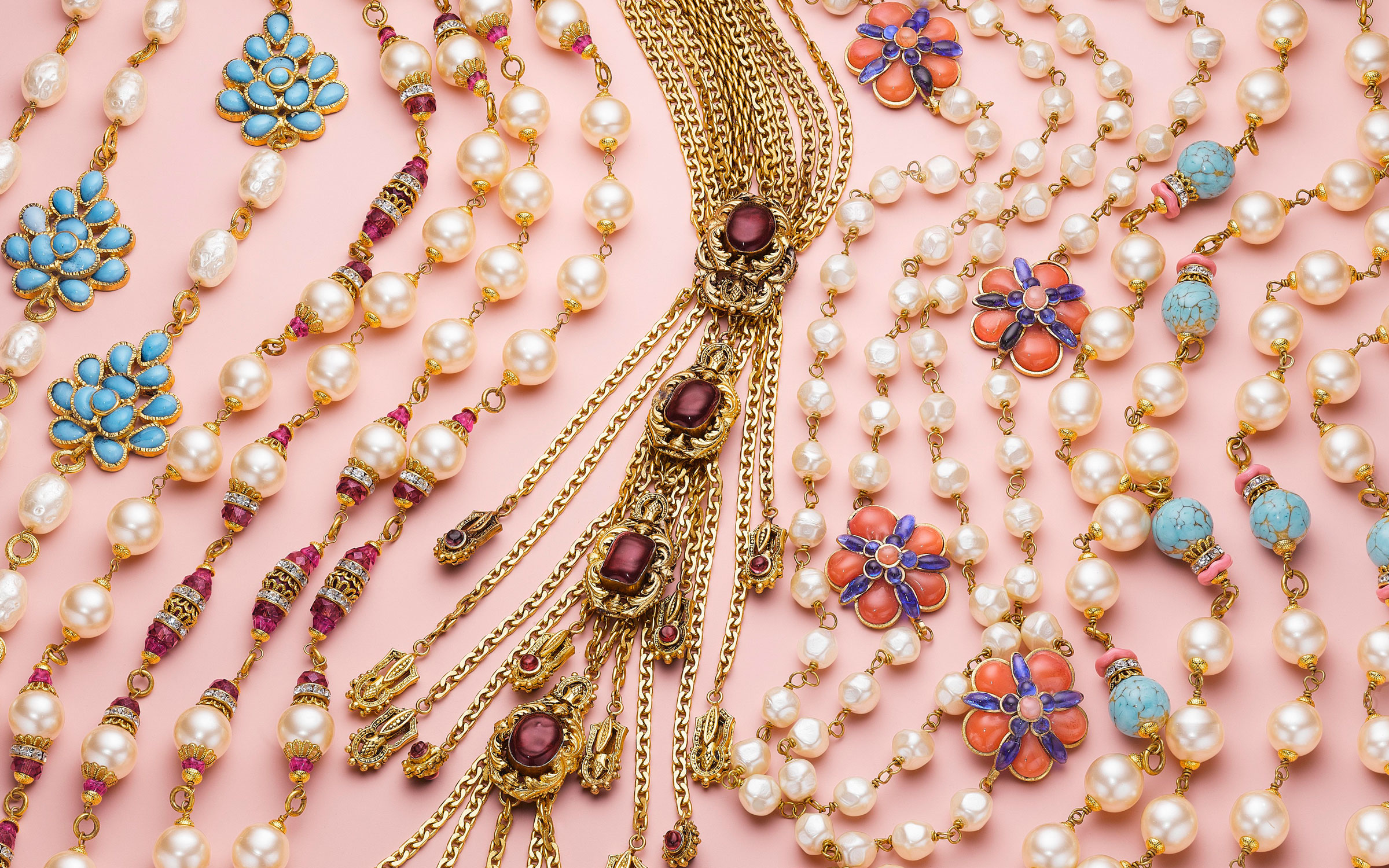 Jewelry production: factory outsourced
You can have your designs manufactured by someone else rather than making the jewelry yourself. This isn't ideal for fine, custom, or one-of-a-kind jewelry, but it can be cost-effective for mass-produced fashion jewelry.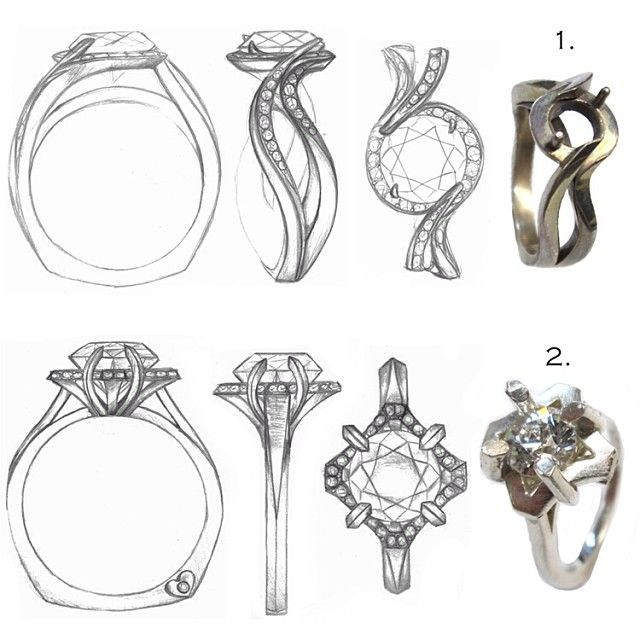 If you want to learn how to start a jewelry company at home, you have two main options for outsourcing:
 

Advantages

Drawbacks

Local Manufacturing

"Made in the USA" appeal

Shipping may be faster/more dependable.

It is easier to verify reputation and establish relationships.

More opportunities for supervision (visit to factory)

Increased cost

There is less variety (fewer manufacturers, limited materials)

Production volumes could be limited.

Overseas manufacturing

Less expensive

Usually, there are more options in terms of materials and processes.

Scalability to larger volumes 

Communication stumbling blocks (cultural, language, time zones)

Less supervision and control

Minimums could be quite high.

Manufacturing and ethical standards may differ from one country to the next.
Jewelry production: Print on demand
Uploading your customized jewelry designs to print-on-demand apps is the most hands-off production method. Your original designs are 3D printed or recreated in stainless steel, wood, plastic, gold, or silver and shipped to your customers directly.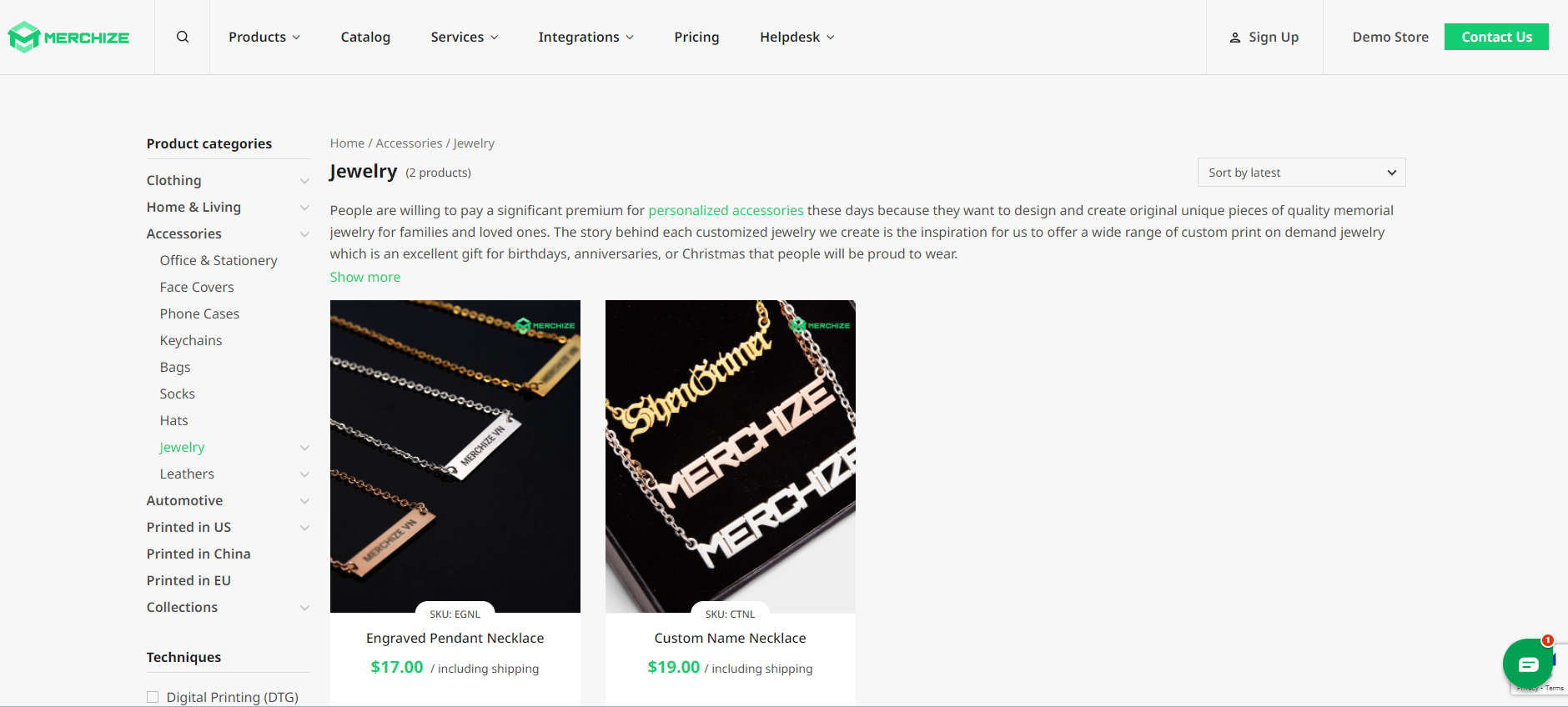 5. Branding: packaging, logo and design for your own jewelry
Branding is the next step in learning how to start a new jewelry business.
It should be easier to identify the overall look of your jewelry brands once you've established the aesthetic of your products and nailed down your customer profile.
Building brand reputation is an important step, even for a small business, so don't rush through it.
As you develop your sales channels, you should also begin to develop your brand identity and implement a small-business strategy.
On the low end, if you can't find a graphic designer in your network you can create a basic Shopify store with a free theme and create your own logo using a free online logo maker.
If you need some inspiration, we also have tools to help you come up with domain name ideas (then register them using our domain name tool).
Keep in mind that you'll still need to set aside some money for professional product photography. With these resources, it's simple to see how to start your own business from home.
Work with a designer to translate your vision into a full branding package for your business, from the logo and website to packaging and marketing materials, if you have a larger budget. Examine the portfolios of Shopify Design Experts to find a designer whose work appeals to you.
6. Set up your business
Prepare for business legally
Following that, you'll need to ensure that you're covering all legal bases in order to run your jewelry business legally.
Actually, your type of business will decide if you need a license or not. If you intend to run your business from home, inquire with your local clerk's office about home business licensing and permit requirements.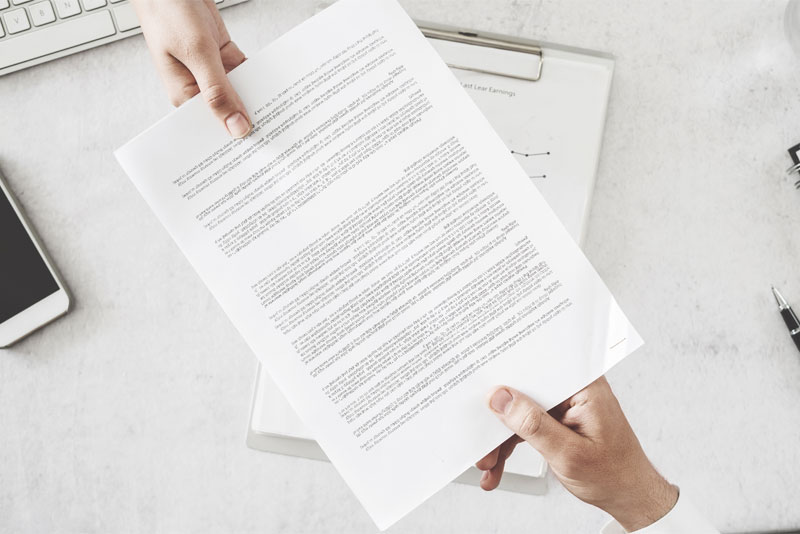 You should also consider purchasing business insurance at this point to protect yourself further.
Begin by researching product liability insurance, which protects businesses from legal ramifications if their product injures a customer or other third party, and general liability insurance, which protects businesses from a wide range of common legal claims.
If you hire workers, you'll need to consider other types of insurance such as workers' compensation, unemployment, and state disability insurance.
Finally, you may wish to register a trademark for your company name, logo, or designs with the United States Patent and Trademark Office, which is simple to do online.
If you wish to create your jewelry print on demand store, our blog: How to start print on demand business might be your must-read!
Building your jewelry website & stores
Remember that branding is not the same as brand. Your brand is your voice, mission, vision, and story. It expresses how your customers feel about your products.
Fashion purchases are frequently emotional, and emerging brands can attract customers by connecting on a personal level.
Tell your story on your About page, add personality to your social media posts, and share the process and inspiration behind your designs.
Choose a theme that complements the jewelry while emphasizing the photography.
Clean themes are intended to highlight your products and brand, and the majority of options allow you to easily customize the experience even if you are not a designer or developer. D
o you have a little more money? A Shopify Design Expert can help you further customize any theme to meet your specific requirements.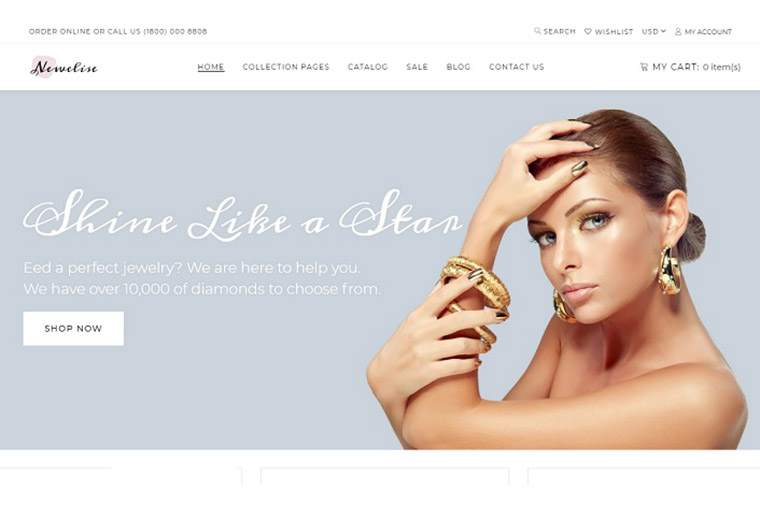 Website copy should be detailed and helpful while also reflecting your brand voice and inspiring emotion. Product descriptions should reflect your brand's story and include details such as sizing, materials (important for metal allergies), and material sources, if applicable.
7. Finding suppliers and creating your products to sell
Now that you've established the necessary legal and financial foundations for your business, you can begin creating jewelry with the intention of selling it.
If you haven't already, you'll need to buy wholesale jewelry-making tools and equipment, including proper safety equipment and the materials you'll need to make your jewelry.
It can be helpful to ask other jewelry designers for recommendations on reputable wholesale suppliers; otherwise, put in a little effort and research, research, research. Our list of top print on demand jewelry suppliers is the best reference for you!
It can also be beneficial to obtain a reseller license in order to avoid paying local sales taxes when purchasing in bulk.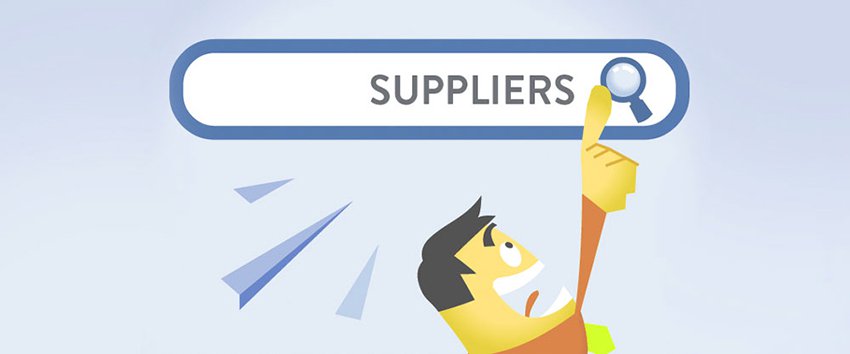 8. Building your own marketing strategy
Starting a jewelry business requires a lot of preparation, but it is less difficult than starting many other types of businesses.
A business plan, at its core, is an opportunity for entrepreneurs to organize their thoughts about their business, take stock of their finances and resources, begin to develop a business strategy, define their business goals, and develop a game plan for achieving those goals in the short term.
Begin by answering at least the following questions in your business plan:
Do you sell fine jewelry or trendy items?
Are your pieces handmade or sourced from a high-end manufacturer?
Will you be able to work from home, or will you need to rent office space?
Are you going it alone, or do you need to hire help now or soon?
What will you charge for your products?
What distinguishes your jewelry from that of your competitors?
What is the demographic of your intended audience?
How much money do you need to get your jewelry store started?
How do you intend to market your jewelry brands?
Where will you sell your wares?
Once you've launched your business, gained hands-on experience as a jewelry business owner, and gained a better understanding of the costs associated with running a business and your target audience's purchasing habits, you can fill in the gaps in your preliminary plan — or create a new one entirely.
As your business grows, you can begin to employ paid marketing strategies such as Google Ads. However, when you're first starting out, it's best to use all of the free marketing strategies available to you, and social media marketing is an absolute must.
Create a business Facebook page, Instagram account, and Pinterest board, and include links to your jewelry store (or the address of your brick-and-mortar location) in your bio.
To allow prospective customers to find your website through search engines, your website and blog (if you have one) must be great for search engine optimization.
Although Shopify stores include SEO best practices, if you're using another e-commerce or blogging platform, it's worth brushing up on some essential SEO tactics that you can use whenever you create content online.
Remember that developing an engaged social media audience — and, on a larger scale, establishing a brand identity — takes time. The key, however, is to stay active and engaged.
Try to post on your social media channels at least once per day, respond quickly (and politely) to any comments you receive on your posts, and vary the types of content you post.
Identify your line of online jewelry business & clear on what your jewelry business is before you get into the nuts and bolts (or beads and clasps) of making jewelry. The best way to accomplish this is in writing — specifically, in the form of a business plan.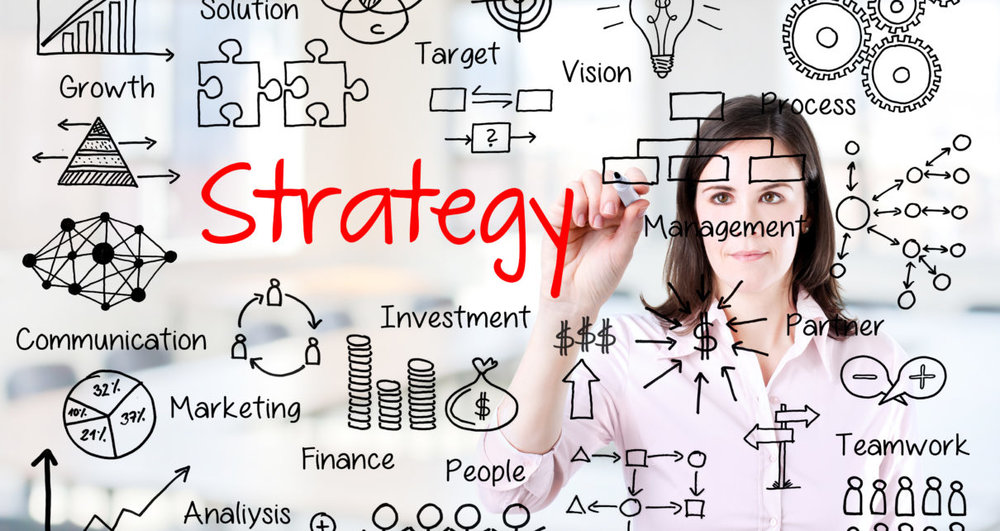 9. Building an effective finance strategy
Along with your business plan, you should create a business budget. Make a detailed list of your initial business expenses, such as tools and equipment; marketing materials; licenses, permits, or educational courses; office or coworking space; wages for any staff you may hire; and your expected daily expenses.
Then, assess how much cash you have on hand and how much additional funding (if any) you'll require to launch and operate your business over the next few months. Also, keep in mind that there are a plethora of small-business budget templates available if you require additional assistance.
It's a good idea to start separating your business and personal finances now that you're a legally operating business. This is critical for a variety of reasons. For starters, this separation will protect your personal finances from business-related legal issues, as well as simplify your tax-filing processes.
Open a business bank account (most new businesses only need a business checking account to get started) and only deposit business earnings into that account.
Many new entrepreneurs bootstrap their way up, relying on personal savings, loans from friends and family, or personal loans from banks or online lenders to fund their ventures.
Another option is to try your hand at crowdfunding, which involves generous strangers who believe in your company donating small amounts of money to your project.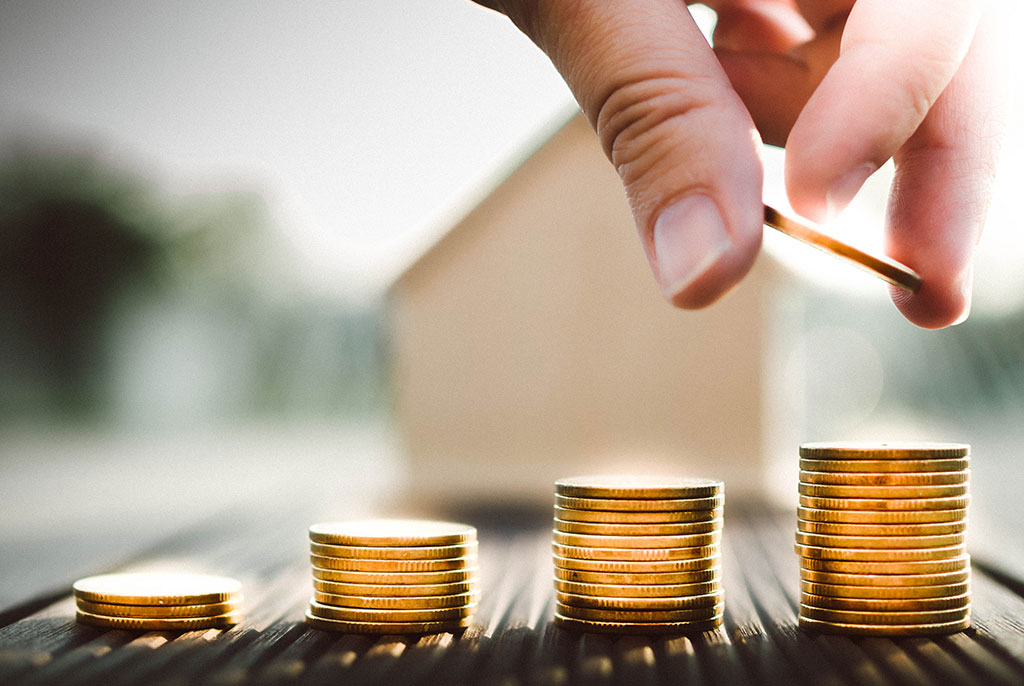 10. Sell your jewelry
Once you've decided on your jewelry, you'll need to find a place to sell it. You could build your store using a service like Shopify, which makes it simple for entrepreneurs to create and manage their e-commerce stores.
Custom sales reports and analytics, customer relationship management tools, and built-in marketing tools are common features of these services.
You can sell your products on e-commerce platforms like Amazon, Etsy, or eBay before or after you sell them on a dedicated jewelry store (or a combination of the three).
These platforms are especially valuable for new entrepreneurs because millions of customers visit these sites every day looking for products similar to yours — so take advantage of their built-in traffic.
These sites can also be used as a testing ground to determine which of your products sell better than others and at a higher price point.
You should also sell your jewelry in a traditional manner. Begin by selling to your friends and family, and then let word of mouth grow your brand.
You can also sell your jewelry on consignment at flea markets and craft fairs, or approach local retailers and ask if you can host a pop-up shop or sell your jewelry on consignment in their stores.
Make sure you have business cards with links to your jewelry brand and do not forget your social media accounts that you can keep at the cash register.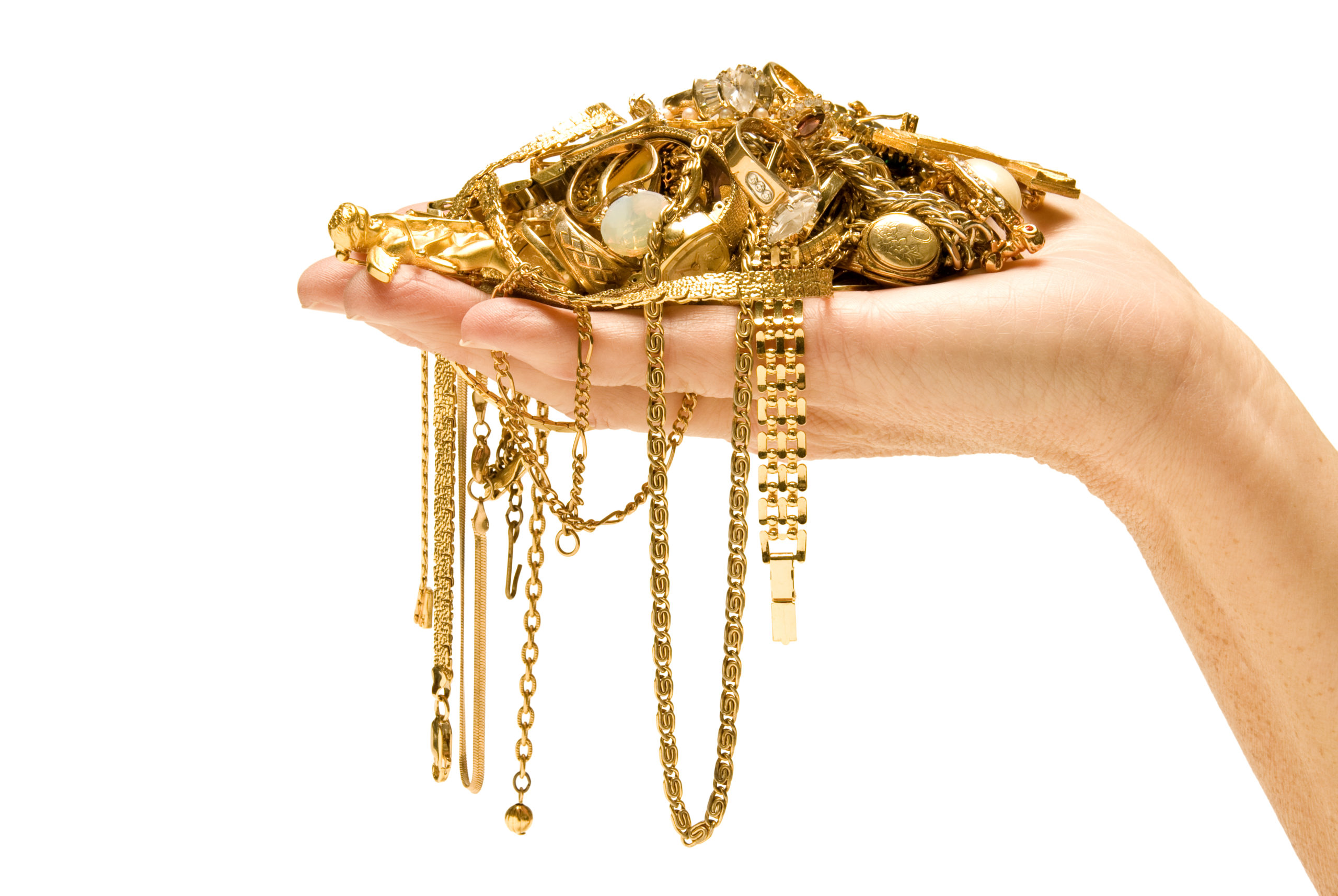 Q&A
1. Is a business license required to sell jewelry?
It is critical that you research local regulations governing small businesses. However, in many cases, you do not need a business license to open an online store to sell your jewelry.
In some areas, you may be required to obtain a tax identification number, but this will depend on the amount of income you generate. While you are establishing your business, seek the advice of an accountant and/or a business lawyer.
2. What are the fundamental jewelry-making tools?
This is determined by the type of jewelry business you intend to make. If you use print-on-demand with custom wedding rings, you can start a jewelry business with almost no upfront costs or equipment.
Fashion jewelry that is mostly assembled from pre-made components may necessitate the use of simple hand tools such as pliers. However, if you want to start a fine jewelry business, you may need to invest in expensive and specialized equipment.
3. How do I start a jewelry business?
Starting a jewelry line and operating your own jewelry brand can be a daunting task. Fortunately, we've got 11 steps right here to help you get started with your own online store.
Identify a Market Opportunity & Searching for Jewelry Trends
Finding Jewelry Design Inspiration
Learning from your competitors
Make a Business Plan for your own business
Branding your online jewelry shop & business name
Set up your business & your own website
Finding suppliers & create your products
Building Marketing Strategy
Building an effective business finance strategy
Selling jewelry online to dream clients