This article is updated in December 2022
How to find the best print on demand companies? This is the question that many beginner sellers will ask when they first enter the print on demand business.
Starting a print-on-demand business could be terrifying and exciting at the same time. With print on demand, the idea of owning your own business seems less intimidating since you won't have to worry about upfront investment, inventory management, or shipping. Choosing the best print on demand service and visiting their website is essential in creating a successful and profitable print on demand store.
Thus, this blog post will help you choose the best print on demand companies for your best online business by reviewing their services and websites.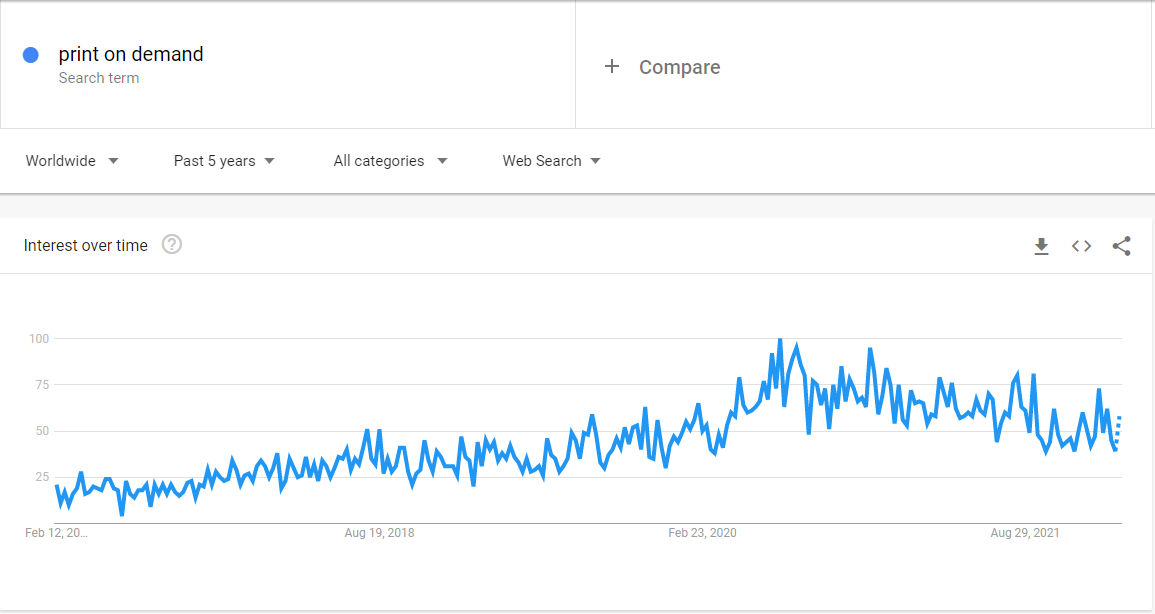 Here is the list of the best print on demand companies & their websites in the market:
Merchize

Printful

Printify

Merch by Amazon

Gooten

TeeSpring

TeeChip

SPOD

Galeto

CustomCat

TeeLaunch

Subliminator

PrintBase

Printbest

Yoycol
With each company on this list, we will break down the pros and cons to help you choose the best sites ones. We also compare different aspects of these print on demand suppliers to give you a broad overview of the industry. If you're still new to the whole print on demand business, let's grasp some key information first before diving into details to bring your online to the top places.
Besides mentioned companies, you can also do print on demand via print on demand sites.  Check our list of the best print on demand sites to know the pros and cons of each site and which is the best site to sell print on demand.
| | | | | | |
| --- | --- | --- | --- | --- | --- |
|   | DTG | Sublimation | Digital Printing | Embroidery | Engraving |
| Printful | Y | Y | Y | Y | Y |
| Printify | Y | Y | Y | Y | Y |
| Merchize | Y | Y | Y | X | Y |
| Merch by Amazon | Y | X | X | X | X |
| Gooten | Y | Y | Y | Y | X |
| TeeSpring | Y | Y | Y | Y | X |
| TeeChip | X | Y | Y | Y | Y |
| SPOD | X | Y | Y | X | X |
| Galeto | Y | X | Y | X | X |
| CustomCat | Y | Y | Y | Y | X |
| Teelaunch | Y | Y | Y | X | Y |
| Subliminator | Y | Y | X | X | X |
| Printbase | Y | X | X | X | X |
| Printbest | Y | Y | X | X | Y |
| Yoycol | Y | Y | X | Y | X |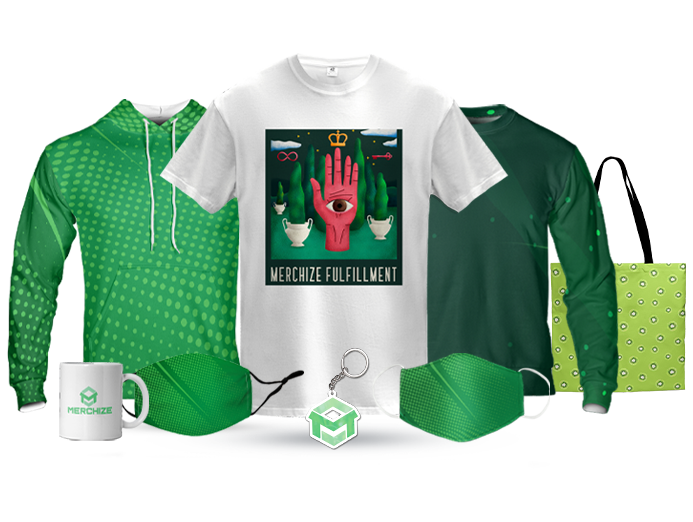 POD will be the best chance for you to make money online with a low-risk and non-inventory. As we have covered above, finding a reliable service partner will play an important role to ensure the demanding products look and feel the way you want and are reliably shipped to your customers.
At first glance, you may assume that many top POD companies/ websites are interchangeable, especially when you just start an online store. But it's important to the best POD companies that meet your needs and requirements. Once you can define what you want, it will be much easier to choose suitable POD suppliers.
If you have any suggestions or want to discuss topics related to POD, or update trending information about POD, fulfilment and other related, feel free to join our Global Community.
Is print on demand profitable?
Yes. You can total make passive income with POD sites. While the profit margins of print on demand products are not as high as other types of business, it requires less money upfront. And if you are able to pull out good ideas and marketing strategies for your print on demand sites you can create a considerable and consistent stream of income from print on demand. But remember to choose the suitable print on demand sites for your online store.
How much money can you make with POD?
It really depends on the size of your store and how much effort you put into your online store or website or on demanding products. If you are doing print on demand business as a side hustle, you can earn from around $150 up to $500 a month. If you are aiming to make it your full-time career, it will require you to be more strategical and business-driven. If you are doing it right, there is basically no limit to the amount of money you can earn.
How to start a print on demand business?
Starting a POD business is not complicated as you might think. The first thing you need to do is set up an online store - either through a marketplace websites like Etsy, Amazon, eBay, or through platforms like Shopify, WooCommerce. From there you can register with a print on demand supplier who will take care of the fulfillment and shipping for you. And even, you can create your own websites and then find the supplier to fulfill your demanded products. After finishing the store setup and picking up the best print on demand supplier sites, now you can jump to the most exciting part - create your own demanded products and promote them. These are few basic steps to start up your print on demand store or sites. If you are interested in print on demand t-shirt fulfillment business, read our guide on how to start an online t-shirt store or sites.
Which is the cheapest print on demand?
T-shirts, mugs, posters are among the cheapest print on demand products. These products are in high demand. They are also easy and affordable to make. For those who just tap into print on demand, these products are obviously good places to start. Print on demand products fulfilled by Merchize are available on our website at a competitive price. For more details, see the Merchize site and see our product catalog.
The potential is endless with print on demand. You can create from the very basic items like t-shirts, mugs, posters, wall arts, whichever are on high demanding and so on and sell on your stores/ sites. Print on demand suppliers are continuously updating their catalog on their websites with in-demand and trendy products. Always keep your eyes on the latest updates from the POD companies' websites. These might be the new opportunities for you to attract new customers.
Is POD better than dropshipping?
Print on demand and drop shipping are closely related with some small differences. None of them involve inventory or shipping. With dropshipping, you will be the middleman between the manufacturers and the end customers. Dropshipping sellers don't have to design demanded products. On the other hand, print on demand store owners are responsible for the design of their products. Dropshipping is more profitable yet more competitive while print on demand, if done correctly, is more sustainable in the long run. Print on demand also allows you to unleash your creativity.
What are the best sites/marketplaces to sell POD?
The options are endless. Here are the names of some popular sites for you to consider - Marketplaces - Esty, eBay, Amazon websites - POD marketplaces sites - Zazzle, Redbubble, Teespring, Society6 - Platforms - Shopify, WooCommerce, Squarespace, Wix The best sites/ marketplaces could depend on which demanded products you want to sell as well. For example, Etsy is the best site to sell handmade and unique items with big community handmade-lovers.
What are best print on demand sites for artists to sell design?
Artists can start print on demand business with basically every print on demand sites. However, if you want to focus solely on the design without dealing with the marketing part, sites like Reddbubble, Zazzle, Teespring are good places to start with. These websites allow you to update your design and they will take care of the fulfillment as well as marketing. But obviously, the profit margins will be lower than regular print on demand sites like Prinful, Printify, or Merchize.