Mỗi năm, lượng tiêu thụ các sản phẩm cho Halloween lại càng nhiều hơn. Là sự kiện bắt đầu của mùa cao điểm kinh doanh online dịp cuối năm cho các eseller.
Những ý tưởng sau gợi ý từ Merchize sẽ giúp bạn lên ý tưởng thiết kế, cách đặt tiêu đề sản phẩm, SEO hoặc chèn vào những chiến dịch quảng cáo để tiếp cận khách hàng tốt hơn.
* Chủ đề phổ biến về Halloween:
Ghost, Pirate, SuperHero, Dinosaur, Whiskey, Wizard, Magic, Party, Circus, Alien, Mermaid, Animal, Robot, Devil, Evil, Unicorn, Skeleton, Vampire, Bunny, Goddess, Prince, Princess, Punk, Rock, Zombie, Barbie, Warrior, Angel, Ninja, Fairy, Anime,Creepy, Jack-o'-lantern, Spooky,…
* Top từ khóa/hashtag tìm kiếm:
Halloween, Happy Halloween, Trick Or Treat, DIY Costume, Halloween 2019, Halloween Party, Halloween Costumes, Halloween Movie, Halloween Candy, Spooky season
* Ý tưởng thiết kế trang phục cho Halloween
– Phim: IT, Star Wars, Marvel, DC, Disney, Game of Thrones, Harry Potter, Maleficent, Rick and Morty, Frozen, Deadpool, Beauty and the Beast, twilight, hunger game, Power Rangers, Shrek, Toy Story, Superman, Chucky, Alice in Wonderland, Mean Girls, X-men, tangled, Lion king, Despicable Me, Guardians of the Galaxy, How To Train Your Dragon, Pirates of the Caribbean, Princess Snow White, Suicide Squad, Stranger Things, The Avengers, The Greatest Showman, The Hobbit, The Lord of the Rings, Kung Fu Panda, Transformers, Dragon Ball,…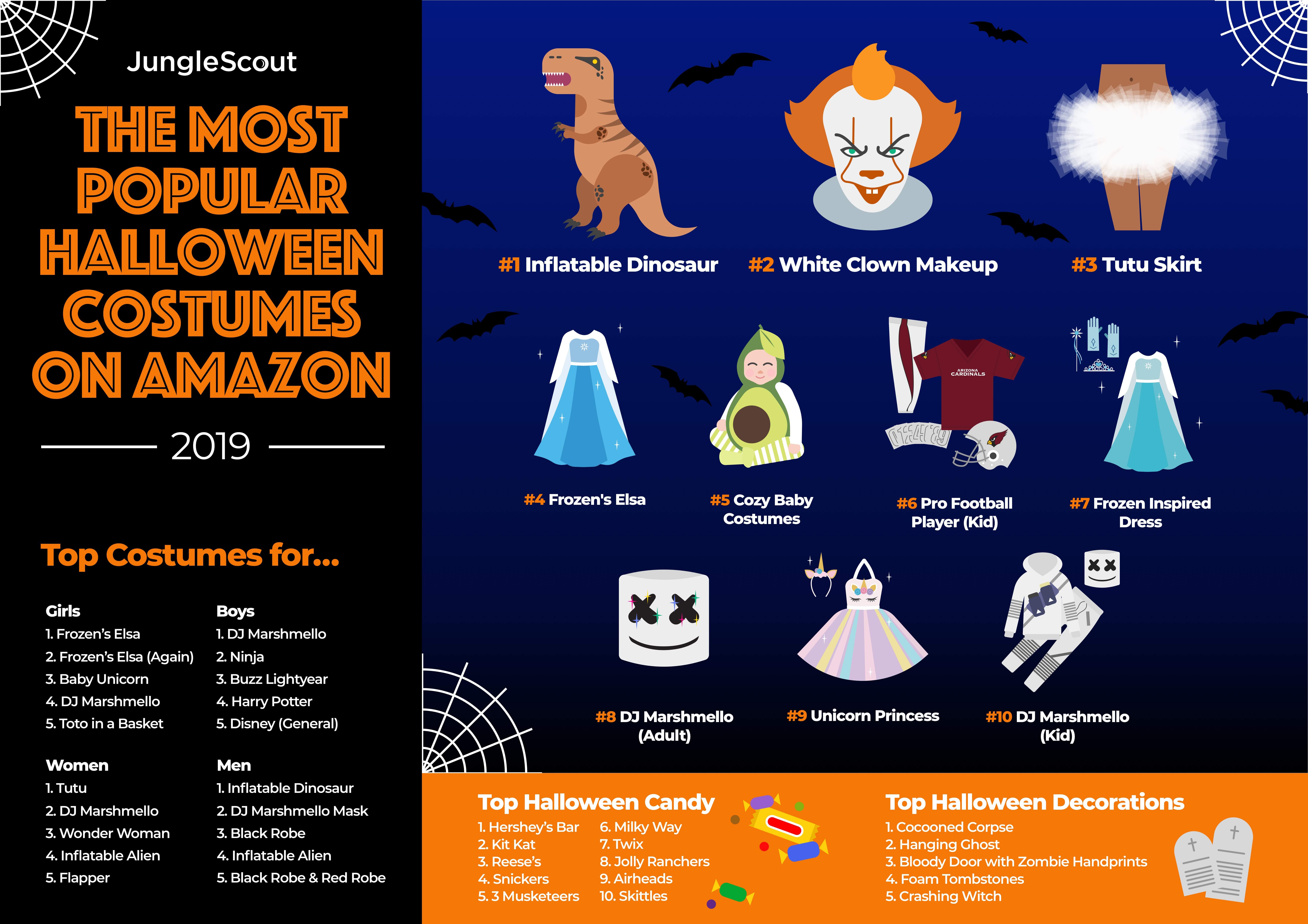 – Character: Joker, Harley Quinn, Patrick Star, Darth Vadar, Black Panther, Mr potato, Batman, Wonder Woman, Night King, Venom, T-Rex, Minion, Poison Ivy, Thor, Loki , Viking, Jedi, Mad Max, Powderpuff Girl, Cleopatra, Black Swan, Simpson, Cinderella, Catwoman, Tinkerbell, Jasmine, Aladdin, Rapunzel, Bride of Frankenstein, Annabelle, Captain America, Captain Marvel, Doctor Strange, Hulk, Sherlock Holmes, Wolverine, Bumblebee, Silk Spectre, Hellboy, Cursed Fiona, Astrid, Stormfly, Black Widow, Winter Soldier, Iron man, Mystique, Groot, Elsa, Buzz Lightyear, Ninja Turtles, Gandalf, Wyldstyle and Emmet, Ariel, Captain Jack Sparrow, Naruto Uzumaki, Green Arrow, Ringmaster,…
Chúc các seller một mùa Halloween bùng nổ sale!