Why starting fitness apparel and sportswear?
Sports is one of the most popular pastimes that people all over the world are interested in. Without a doubt, the demand for sportswear, fitness apparel, or athletic wear is always high.
But in 2020, for a long time, the sportswear market saw an unprecedented drop of 12 percent in revenue due to the outbreak of Coronavirus. Because of lockdowns and social distancing, people tend to stay at home more and reduce their time outside, playing sports,s or going to the gym.
At the moment, the sportswear market is still recovering from the previous slowdown. As per Fortun Bussiness Insight's forecast, It is expected that the market size of this apparel category will return to its previous state in 2023 and continue to grow in the following years.
According to a report by Globe Newswire, the global market for Sports and Fitness Clothing is estimated to reach $221.3 billion by 2026, registering a CARG of 4.4%.
You shouldn't be overwhelmed by all the attitudes and competition in the market. In fact, you should notice that two-thirds of the market is small and medium-sized clothing businesses. With all this information, you should feel confident about the potential of this market.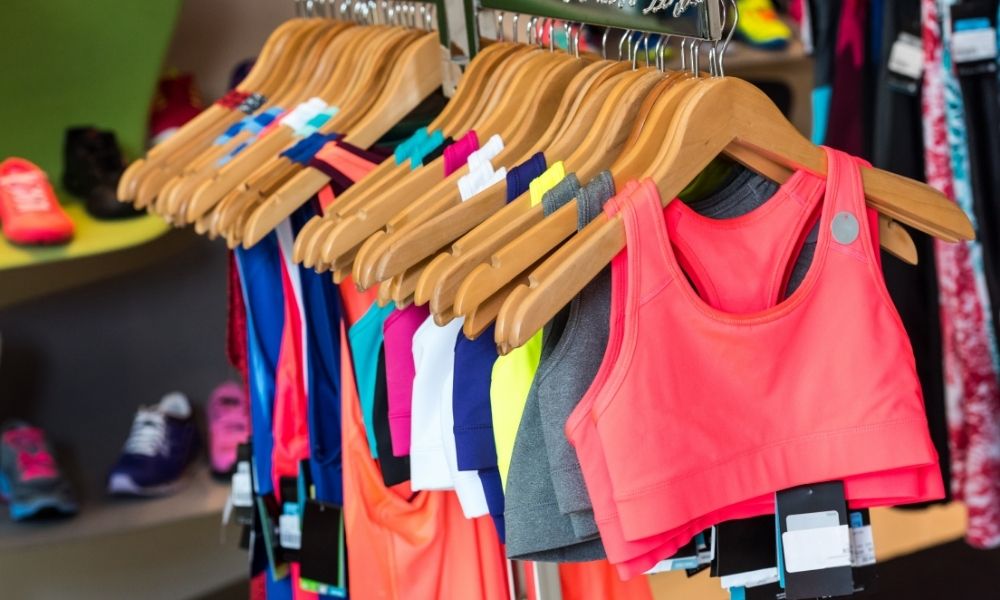 Why choose print on demand for your fitness apparel and sportswear business?
The potential for this market is endless for business owners, especially print-on-demand merchants. When mentioning athletic and sportswear, we are likely to picture simple, rather basic clothing and function-focused. But print on demand opens exciting opportunities for sellers to sell unique custom fitness apparel that breathes a new life into the sportswear market and capture a number of customers who want more than just clean and classic designs.
Ability to make personalized products
Reports on the athletic apparel industry indicate that customization is one of the big trends in the future. Some market-leading brands have introduced personalized options to their products. Nike, for example, has allowed customers to build their custom pairs of shoes by selecting and combining different details.
The great news is that you don't have to own an enterprise or large business with huge facilities and abundant resources to start selling personalized products. With print on demand, it has never been easier to integrate personalization into your range of products. All products are made on demand, which makes it easier to include personalization details in your design. You can help customers to make a unique fitness outfit that is unique to them. This also adds a competitive unique selling point for your range of products.
Strong product lineup for athleisure fashion
Athleisure apparel is a small segment in the activewear apparel industry. Recently, this particular section has seen a huge increase in demand. It has become increasingly popular among the younger demographic.
For this segment, print on demand is a great choice for you to start with. Print on demand suppliers can provide a wide range of athleisure products with different styles and materials.
Some casual athleisure items hoodies, sweatpants, and tank tops are very popular and selling very well for print on demand sellers.
With good designs that appeal to your target audience, it is totally possible to make a fortune out of print on demand athleisure clothing.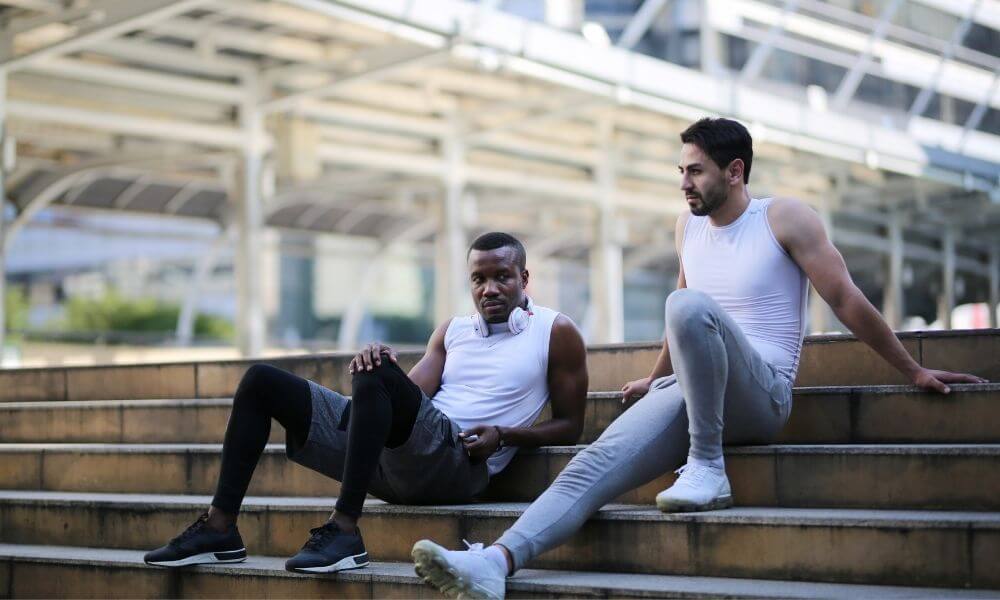 More people are buying activewear online
Retailers are still the main channel for distributing activewear and fitness apparel. However, eCommerce is gaining traction as more customers are choosing online shopping for more convenience.
The rise of activewear online shopping means more opportunities for you to draw more sales from your online print on demand store.
To succeed in this market, your business must meet some requirements that are particular to this segment. In the following, Merchize will guide you through the process of how to create a successful print on demand fitness apparel.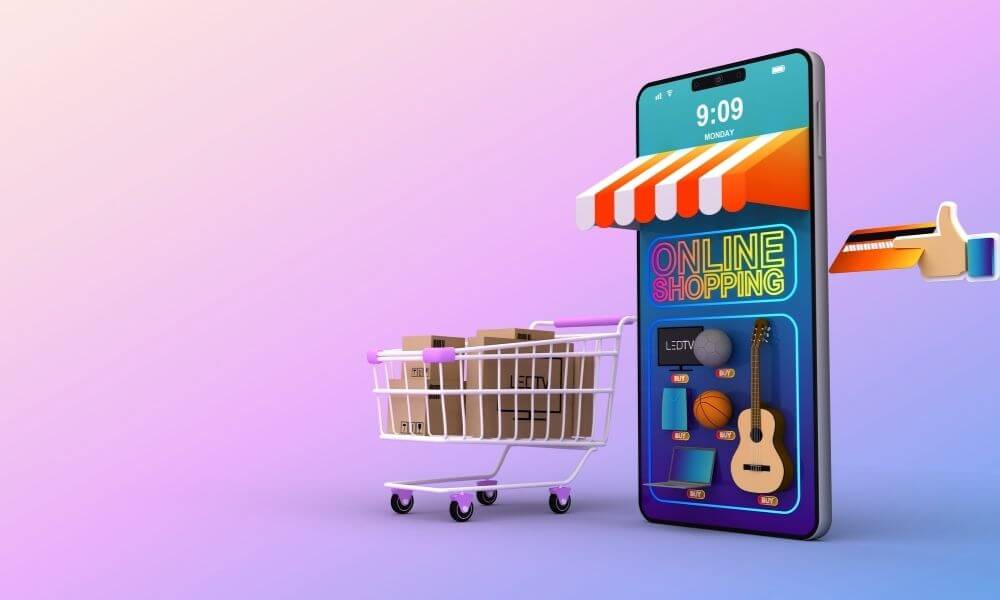 Find ideas for your fitness merch store
Finding ideas is a crucial part of print on demand business. For print on demand businesses, sellers have no control over the quality of the products and mostly rely on what is provided by the supplier. Frankly, it is hard to compete with other mass-produced items in the market in this aspect. What you can do, as a print-on-demand seller, is to focus on ideas and designs which will help you to fill the market gap.
You might think that it requires exceptional creativity to come up with winning product design ideas. But the truth is, just by applying the right method, you can totally churn out outstanding ideas.
Here are a few tips that you can use for your idea research process:
Check the latest trends
Keeping up with the latest trend is a strength that you can easily exploit with print on demand. The market for some niches might be a bit oversaturated. And if you can detect trends, it will help your products to stand out and address customers' current needs.
Finding trends is now easier with the help of some specialized tools. Depending on the platforms you are selling products on, you can choose the suitable tools. For general research, Google Trends can provide you with valuable data and insight into the trending topics that people are searching on the world's largest search engine.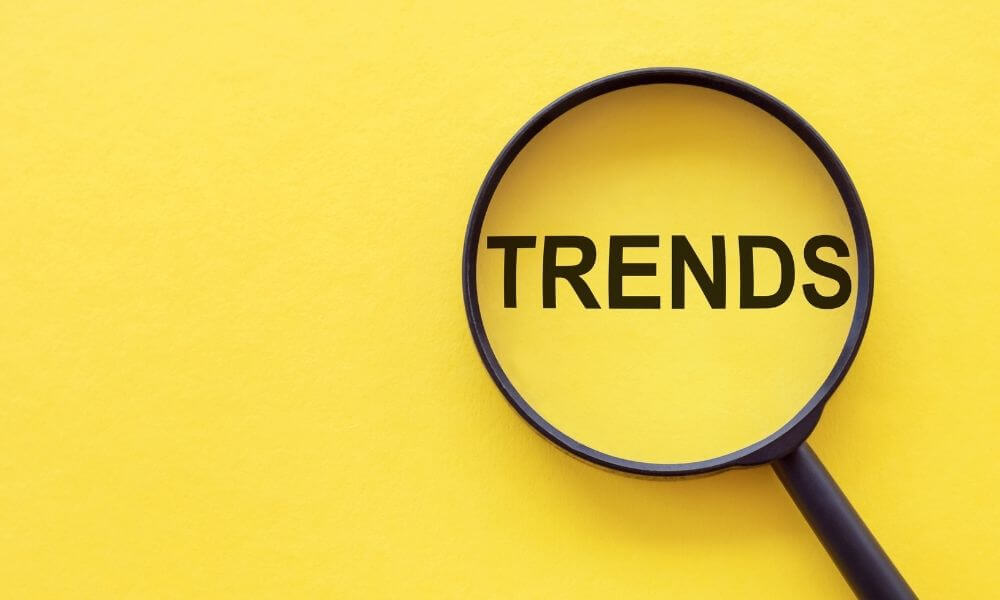 If you have yet done your research on the latest trends in the athleticwear market, here are some macro trend predictions:
Emerging 90s: In the past years, we have seen the rise of 2000s styling among the younger generation. The nostalgia is also affecting the activewear industry. This time, 90s influence is making a return. Color-blocked windbreaker jackets, oversize hoodies with large logos, and track jackets are key pieces for this trend.
Size Inclusivity: Customers are now paying more attention to the Inclusivity than ever. Big brands to smaller brands are attempting to create products that can address the needs and expectations of people from different demographics. The number of athletic wear clothing at plus-size retailers has doubled, compared to last year. Along with the size inclusivity, it is important to present the diversity in your product photography by including models of different sizes, indicating the increasing demand for larger-size products within this segment of clothing.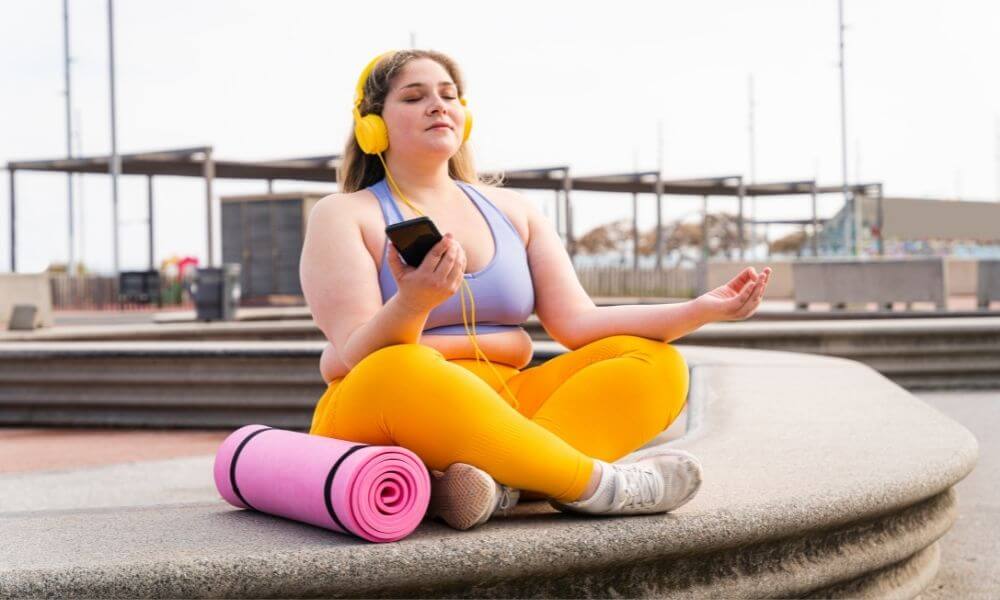 Age inclusivity: Size inclusivity is a well-used strategy applied to other apparel brands. Another noticeable trend in the athleticwear market is age inclusivity. A healthy lifestyle is adopted across different generations, not only exclusively popular among younger folk. If you can capture this trend, you can capture the untapped potential of this market.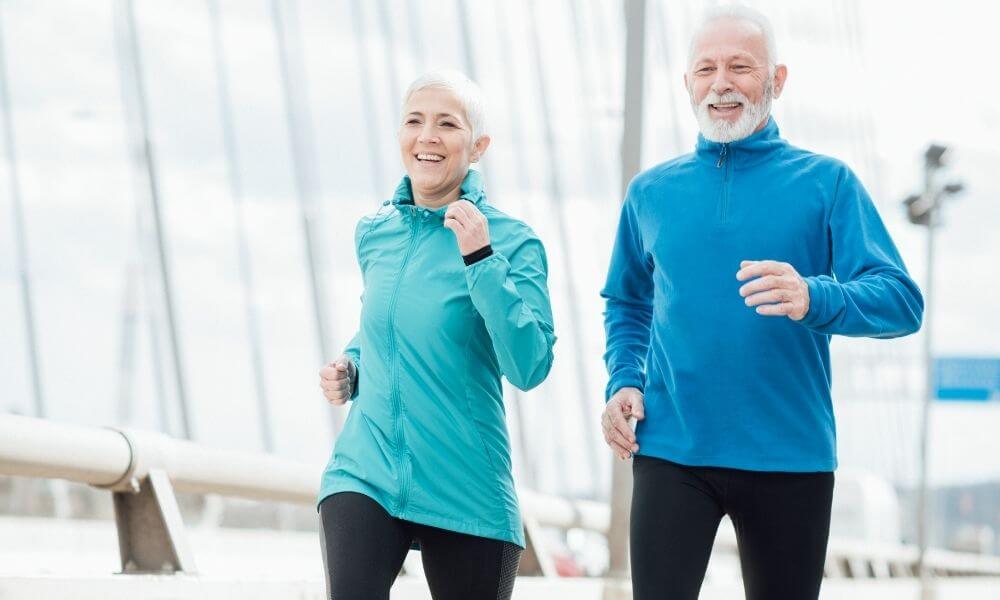 Personalization: As mentioned before, personalization is a key trend in the athleticwear industry. For print on demand, you can add some personal touch to your range of products, something as simple as a name text, or customizable details like colors and images.
Know your audience
Identifying your target audience is incredibly important to crafting a winning design, especially for a print-on-demand product. For the consumers of fitness and activewear apparel, the main driven force of their lifestyle is the desire to stay fit and healthy. However, it has never been easy to sustain this lifestyle. That's why they need the motivation to help stay on track to a better self.
Create designs that speak to their interest and mind. By following the mental process that your customers will go through during their participation in the sports. Simply focusing on the niches for people interested in specific sports or combining sports niches can be a great method to come up with new ideas.
What to look for when choosing fitness and sportswear products
Fitness apparels require certain qualities to make it suitable for heavy activity. Customers are also very particular about what they want for their activewear items. If you are new to the worth of fitness apparel, here are some tips that you should take into consideration:
Fit
Depending on the usage and preference of the customers, buyers would want a suitable fit – it could be either loose-fitted cloth or compression. It is important to understand what your target audience is looking for and choose the right product that fits their requirement.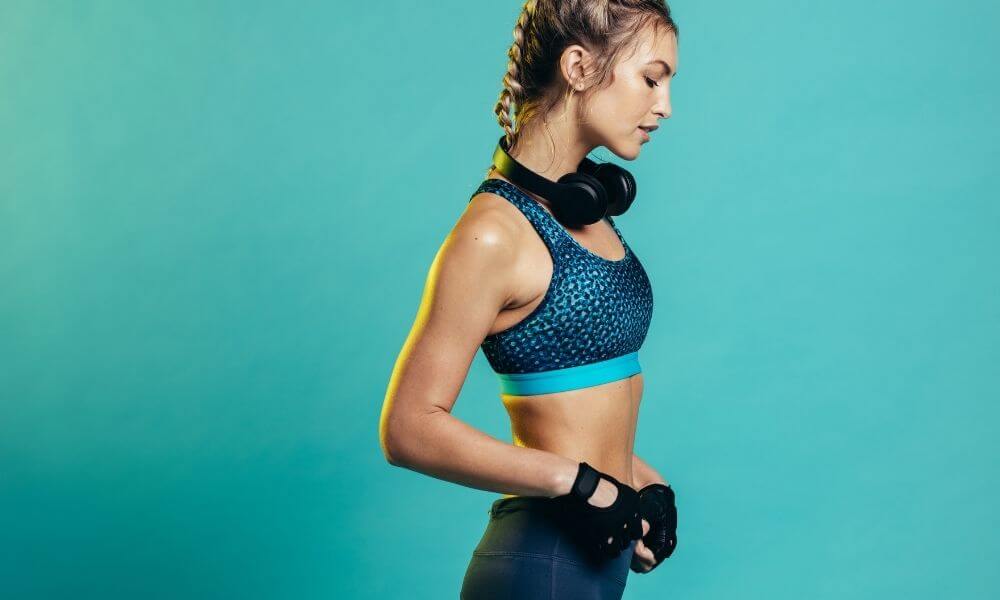 Material
The satisfaction and experience of the wearers depend largely on the fabric quality. For athletic apparel, customers usually pay attention to the breathability of the fabric. The more activity, the better ventilation it requires.
The use of "Moisture-wicking" in activewear product descriptions has increased by 39% this past year. This number for the keyword "breathable" is 85%.
Fabrics with mesh and cut-outs are frequently used in activewear clothing with excellent breathability and ventilation. Bird-eye mesh fabric, for example, is an excellent material for athletic clothing thanks to its great breathability.
Fabric weight
Another important quality is fabric weight. For fitness apparel, especially summer clothing, the more lightweight on the skin, the better. The light fabric reduces the traction and weight on the wearers, significantly improving the convenience and movement for wearers.
Best fitness apparel products
In the following, we will give you some suggestions on the best-selling products for athletic apparel:
Tank top
Tank tops are classic activewear items for every wardrobe. The simple cut and design of a tank top help to boost the ventilation significantly. Combined with moisture-wicking fabric, the tank top can keep your body cool and dry during heavy activity sessions.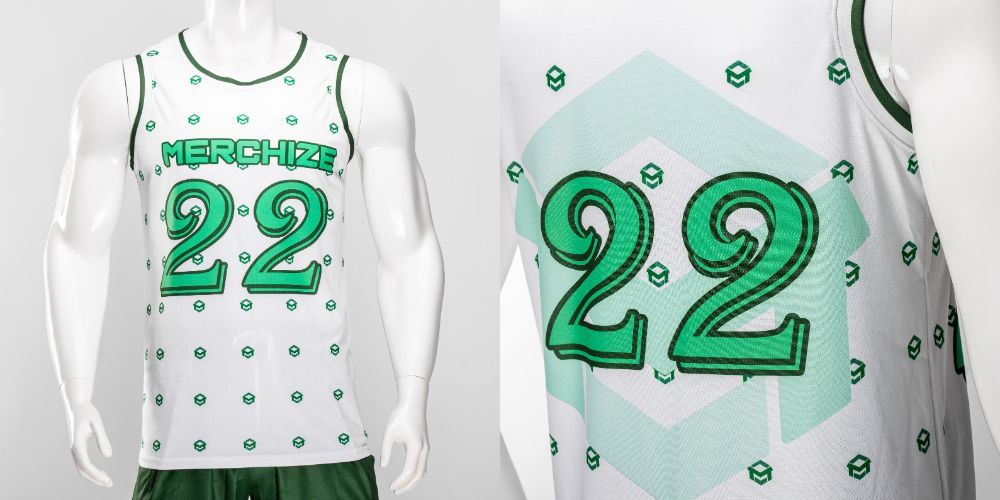 Merchize is now offering a wide range of tank tops with different materials, fits, and designs. Besides simple printing on white label products, we also allow you to create all-over print designs with advanced sublimation printing and cut-and-sewn technology.
We also got some unique tank top designs like Criss cross open back and Bleached tank tops. These unique offerings can help you stand out from the crowd.
Leggings
Leggings are a must-have when it comes to women's activewear essentials. You can wear leggings for casual running around your neighborhood, to the gym, or to your yoga classes. Some people even wear leggings as their comfort clothing at home. This piece of activewear has various applications and practicality.
The retail market is full of simple and sporty-looking designs. But with print on demand, you can easily address this gap with more colorful and flashy designs or designs that speak to your customers' interest.
Merchize's all-over print leggings are made with a stretchable fabric that allows you to reach a full range of movement and exercise comfortably. This fabric is light yet thick enough to keep you well covered so you won't have any awkward experience while exercising leggings. Highwaist design keeps your waist look in good shape.
Jersey shirts and shorts
Jersey shirts are widely known for their loose fit and excellent breathability. These qualities make Jersey product line-up a popular option for sports uniforms for sports teams. Many sports fans are also excited about getting their Jersey items as merch for their favorite sports team.
Other than being sportswear, Jersey products are also frequently worn as casual outfits. With various applications, you can easily create designs that cater to the needs of different groups of customers.
Sport Bra
Leggings and sports bra is a classic pairing for female activewear fashion. It is a must-have for any female gym-goer or yoga practitioner. To make it comfortable to wear, we use four-way stretch fabric that feels nice on your skin. Removable padding is added to provide support for the chest area and allow wearers to move and exercise freely. To minimize the discomfort caused by chafing, our sports bras are designed with flat seam and bias binding.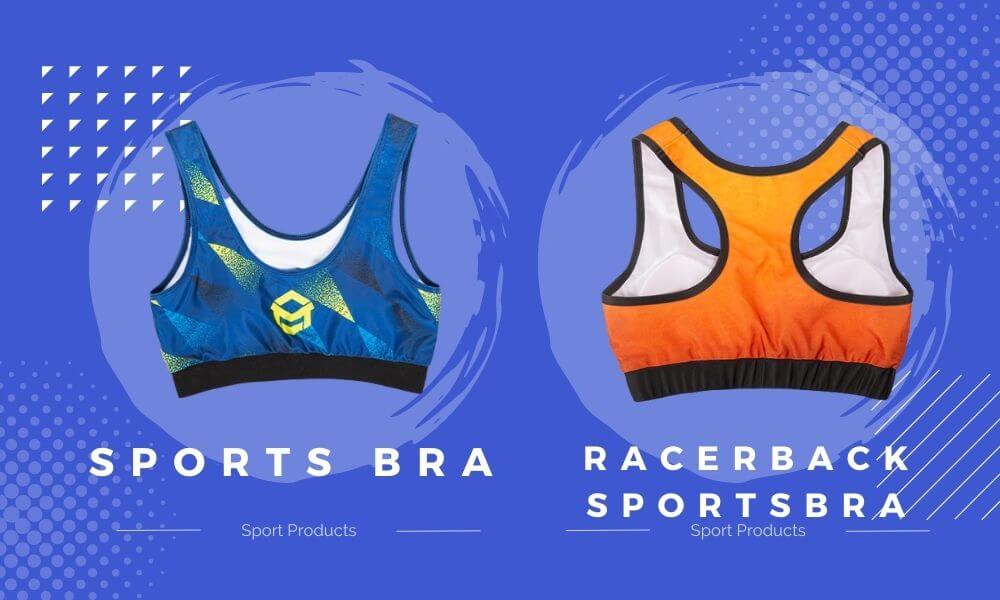 On top of that, Merchize provides a wide range of sizes from XS to 5XL to fit different body types. Thanks to our full range of sizes, you can make your product more inclusive and suitable for a broader group of shoppers.
Merchize is currently offering two different types of sports bras – classic all-over sports bra and rackerback sports bra. While the racerback looks sportier and offers better support, the regular sports bra gives more coverage.
Why choose us?
Noticing the rising demand for sportswear products in the print on demand market, Merchize has introduced various products in this category. If you are starting to build your own fitness and sportswear clothing line, Merchize can help you to grow your business with our high-quality products and excellent services. 
Wide range of sportswear products for various purposes and consumers
Merchize took pride in our wide range of activewear products. With carefully-executed research and development, we have developed products that meet the demands of the customers yet ensure that sellers can get the most out of their business.  Check out our Sportwear collection to see our full line of activewear products.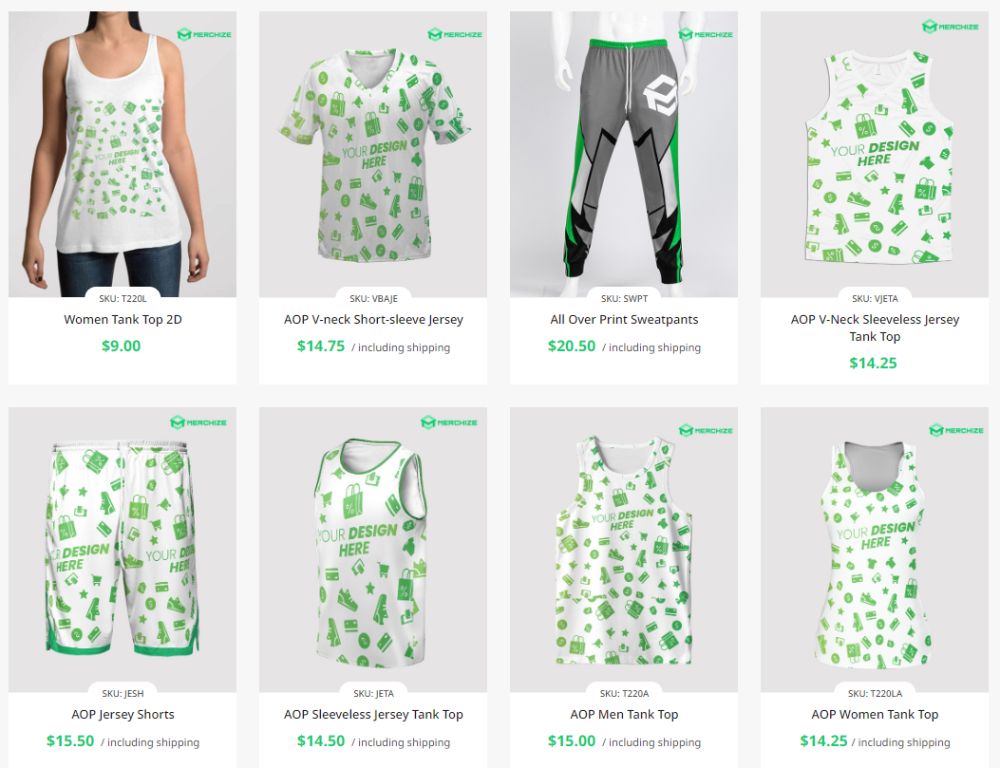 Want to add colors to your collection? All-over printing will give you what you need. Your designs will be printed all over the fabric and then cut and sewn into the final products. It gives space for your creativity and creates the most awesome design that buyers couldn't ignore. Merchize has introduced various all-over print products, especially for the athletic clothing category. You have all the power to come up wildest design ideas and bring them into reality.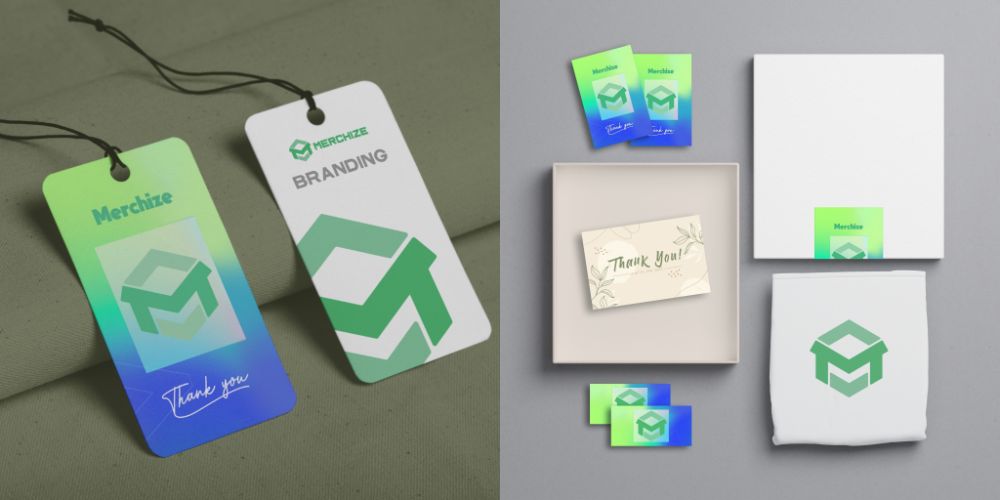 Merchize believes that building a strong brand can keep your business growing in long term. If you want to expand and grow a sustainable business, branding options should be considered. Merchize can help you print and attach logos and labels to your products. Other than creating your mark on the products, Merchize also makes it possible to create your custom packaging and insert special thank you cards for every package.