Have you ever considered selling print-on-demand items on eBay? It's actually a lot easier than you think, especially if you use one of the several print-on-demand eBay website integration options available.
Is eBay good for print on demand?
eBay Inc., based in San Jose, California, is an American global e-commerce organization that enables consumer-to-consumer and business-to-consumer sales through its website. Pierre Omidyar launched eBay in 1995, and it quickly became a renowned dot-com success story.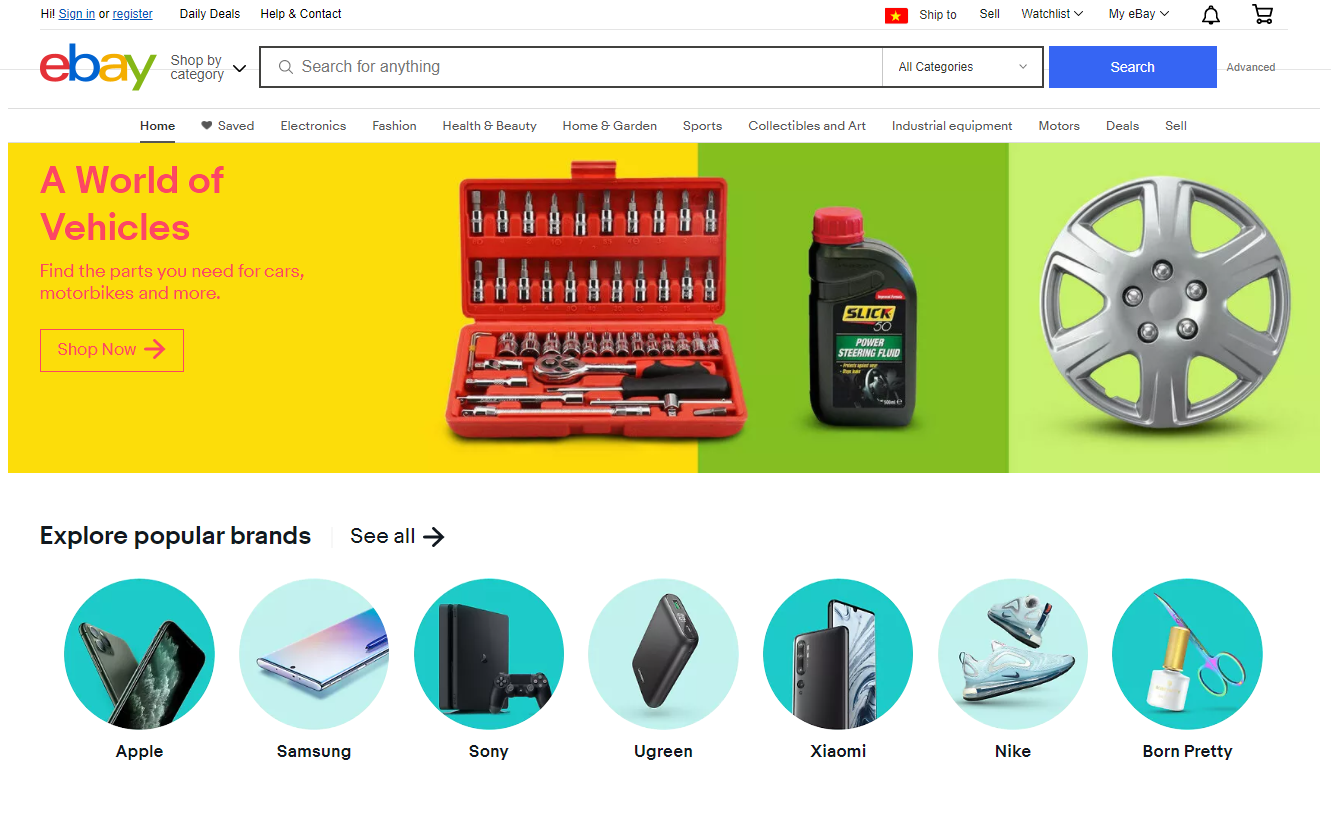 eBay gives fantastic opportunities for print-on-demand dropshipping store owners to attract new customers and grow sales, with over 159 million active buyers.
Since then, eBay has evolved into an auction site where users can sell new and used products of all kinds, including high-ticket items such as cars, art, real estate, and even small businesses.
eBay is the ideal place to sell print-on-demand items (1). It may not be as well-known as Amazon or Etsy, but there is enough traffic to generate excellent revenues.
This post will show you the 7 greatest firms that support direct connection with eBay to help you get started selling on the marketplace with print on demand business.
Top 7 Best Print on demand for eBay
Merchize
Merchize is a terrific platform for creating and selling your own products on eBay, and it's ideal options for print on demand eBay integrations. Merchize has the advantage of being easy and straightforward, allowing you to effortlessly build your own designs.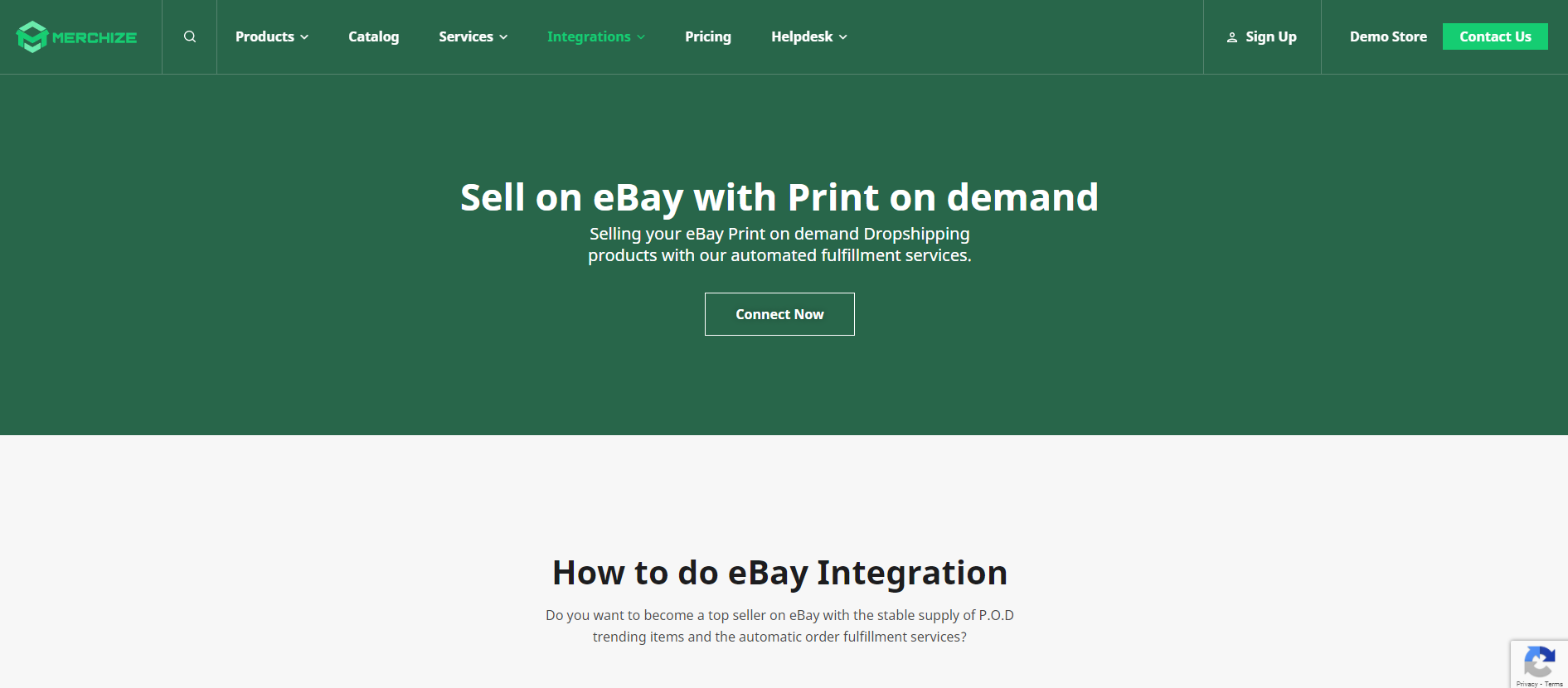 It's also a cost-effective choice. Its monthly fees start at $29 for 100 items, with no minimum order amount and 20% off on the samples.
Create Your Own Print on Demand Business with Merchize
Merchize helps you to bring your designs into reality and, of course profitable products. Get 20% off for your sample order now.
With Merchize integration, your custom orders on eBay will be automatically synchronized every 5 minutes. All of your orders are automatically handled into our fulfillment system, ensuring complete automation for your Print on Demand eBay store.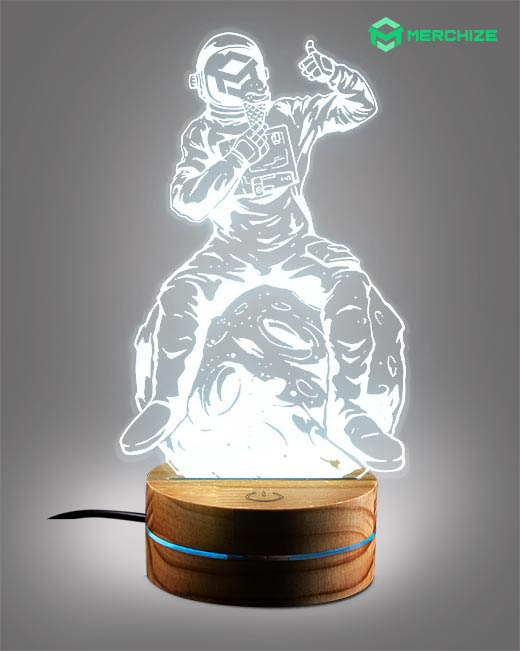 Merchize will handle your custom orders' printing, packing, and shipping. With the greatest quality and the shortest delivery time on eBay from Vietnam. You also don't have to be concerned about the fulfillment service, delivery part, or shipping costs.
Merchize can get all of your bespoke orders' eBay tracking numbers quickly and easily. It's simple to keep track of all of your bespoke orders without any restrictions.
Podorder 
Look no further than Podorder if you're seeking the greatest print-on-demand eBay integration tools. It directly links to your eBay account and creates listings for any goods you put to Podorder's print queue automatically.
Sellers may automate their inventory management and listing operations with Podorder. When products are sold, Podorder provides automatic listings, as well as simple inventory syncing to handle product replenishment. The technology even calculates shipping charges based on carrier rates such as UPS or FedEx.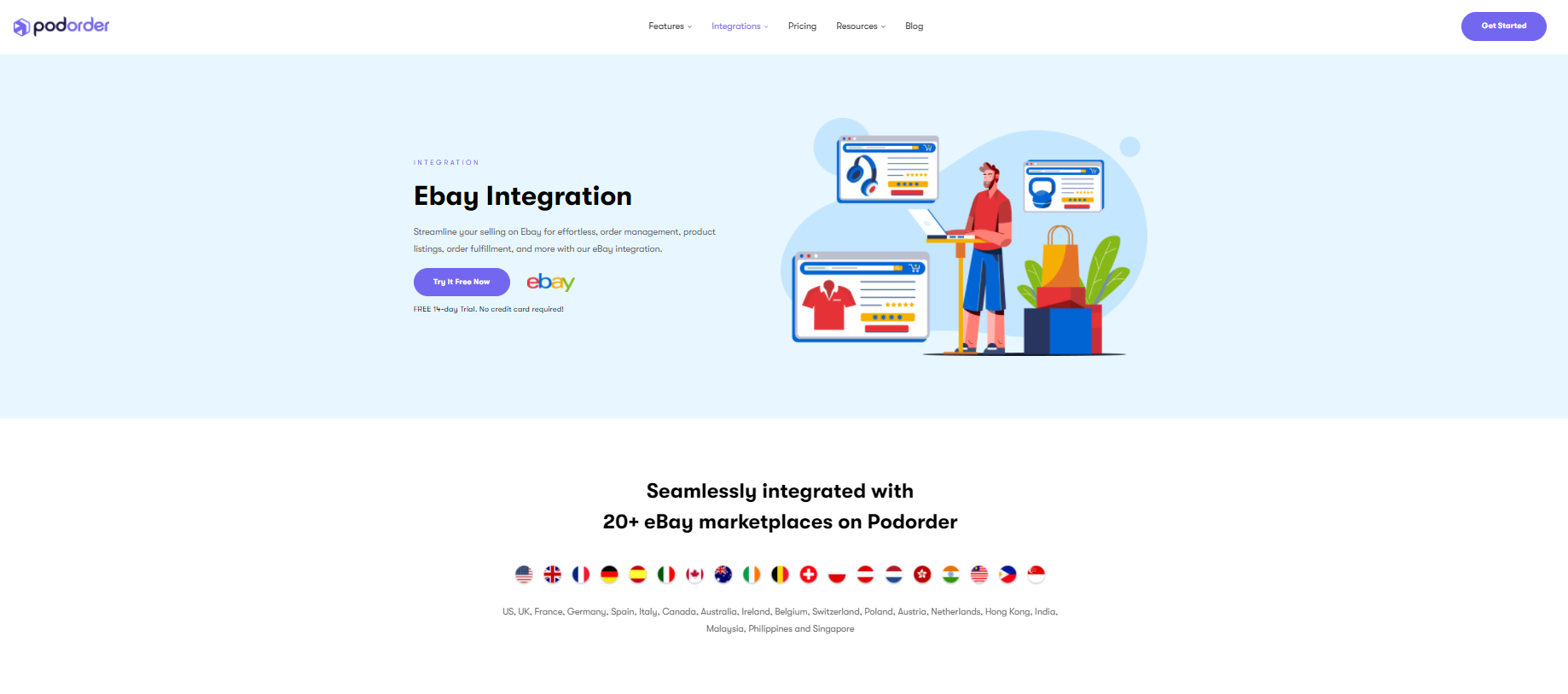 Podorder integrates with a variety of services so you don't have to manually construct each listing – which is especially useful if you're selling numerous things at the same time.
Most importantly, it simplifies the process of getting started with print on demand because they handle all of your listings from printing to shipping to customers' doors! This eliminates the need to jump back and forth between platforms.
Printful
Printful is without a doubt one of the most effective print-on-demand eBay integration tools. It can save you time by importing your existing listings into its database, or it can produce new listings for you depending on your inventory. Printful offers free shipping labels, free worldwide delivery, and competitive prices in addition to providing print on demand items.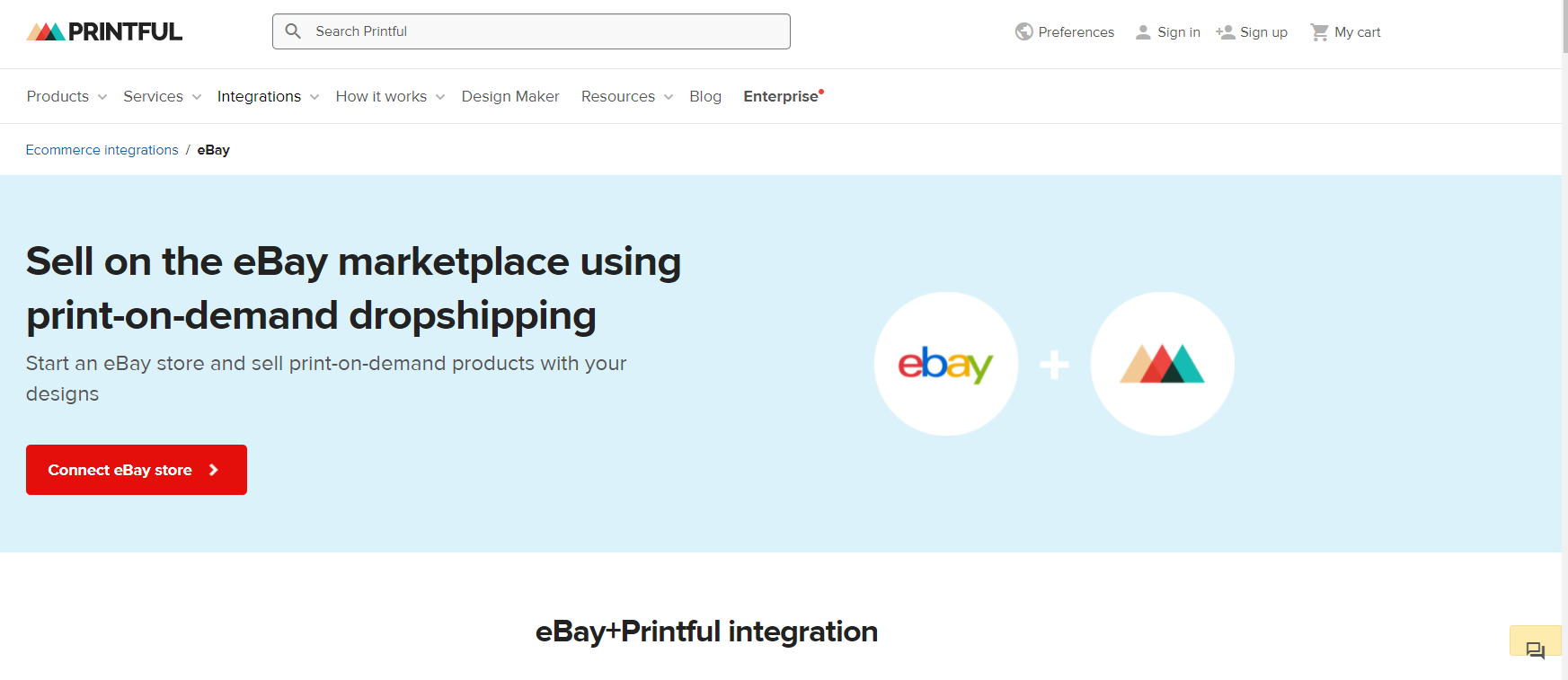 Its real-time inventory management tools are its finest characteristics. You can label a product as sold immediately from your dashboard if a consumer orders an out-of-stock item. If a customer orders a color that is out of stock, Printful will immediately replace it with one that is in stock – no extra effort required!
Printify
Another print-on-demand edition Printify is an eBay integration product in our list. Since its inception in 2014, Printify has sold over one million goods. It just takes a few minutes to create your first listing; the site helps you through every step of the process, from determining pricing points and payment options to adding product photographs. You can even select the number of products available for purchase.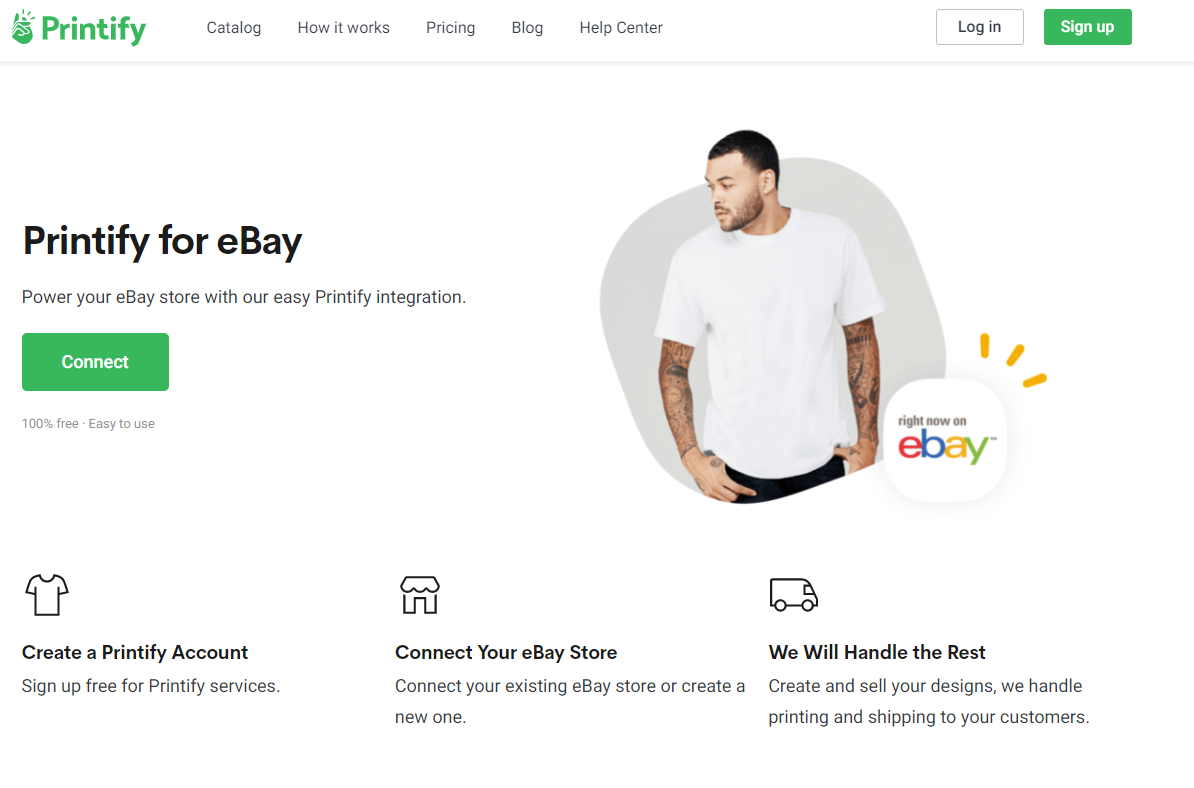 Print shipping labels directly from Printify when it's time to send your item — all you need is a PayPal account to take payments! Printify allows you full control over inventory and pricing in addition to producing shipping labels – no other software is required. It also offers very cheap shipping costs that can help sellers to reach the target market.
Shirtee Cloud
Shirtee is an eBay integration solution that automates print-on-demand printing. It assists sellers in automatically uploading their inventory to eBay (and, if they use several printers, it does it in one spot). Shopify and eBay have both recommended Shirtee as a must-have software for eCommerce retailers.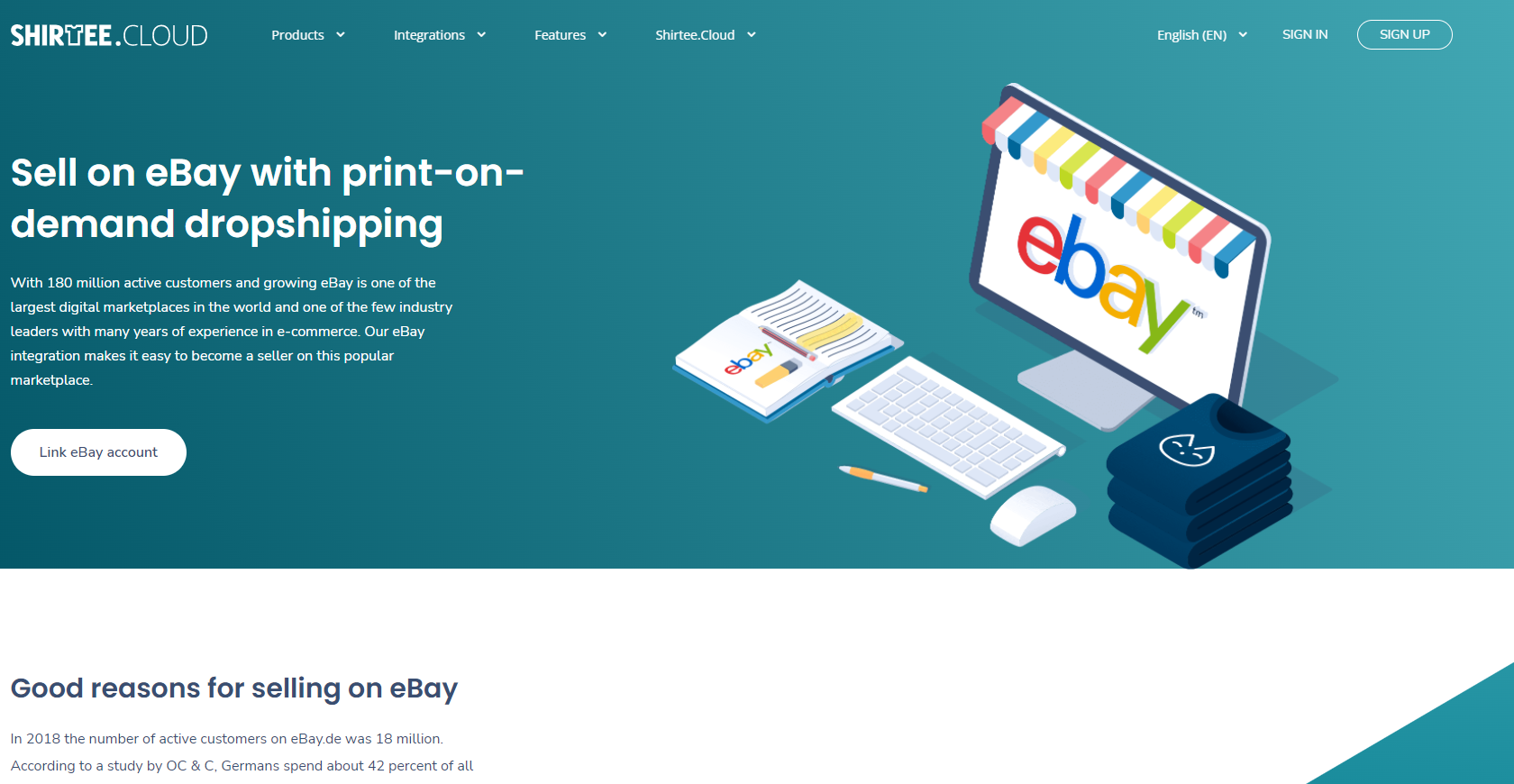 If you sell print-on-demand products that you've uploaded through a third party or a drop shipper, Shirtee can help you keep your product listings up to date by automating them. This is especially critical if your design lineup is constantly changing, as a most print on demand providers do.
As a result, Shirtee Cloud supplier has evolved into a useful print-on-demand eBay integration platform.
Moreover, Shirtee Cloud can deliver your pod products all around the world with reasonable shipping fees.
CJDropshipping
CJDropshipping supplier offers eBay sellers all-in-one dropshipping solutions as well as wholesale print-on-demand services.
It allows you access to hundreds of customizable items as well as purchase products in adult and children's fashion dropshipping, health & beauty, toys, computers & offices, home renovation, sports & outdoors, and many more at a very low cost by working directly with Chinese manufacturers.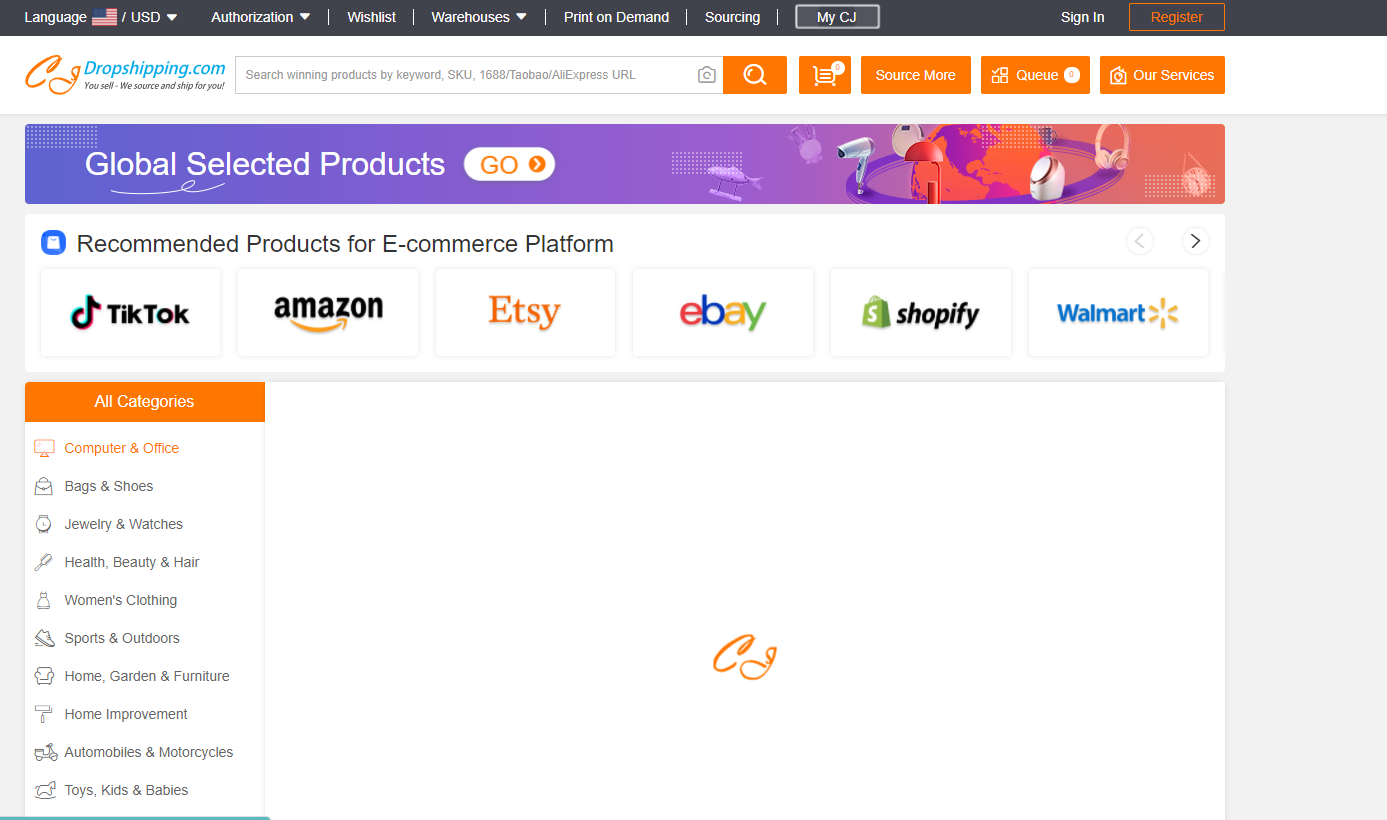 With over 200 warehouses throughout China, the United States, Germany, the United Kingdom, France, and other Asian nations, CJDropshipping is able to provide fast shipping worldwide with affordable shipping costs.
Another benefit of working with this Chinese dropshipping provider is that it can assist you in finding and sourcing any dropshipping products for free on Taobao, 1688, Tmall, AliExpress, DHgate, Alibaba, and other websites.
Shirtigo
Last but not least, there's Shirtigo. It's also a German-based eBay sustainable print-on-demand provider that offers organic dropshipping clothes, cotton tote bags, stainless steel bottles, and sustainable wall art.
Since its inception in 2013, Shirtigo has served over 175K customers, including DAX corporations, football clubs, heavy metal bands, and eCommerce stores.
Shirtigo can ship to US/EU countries and receive worldwide shipping between 5-7 days with reasonable shipping costs.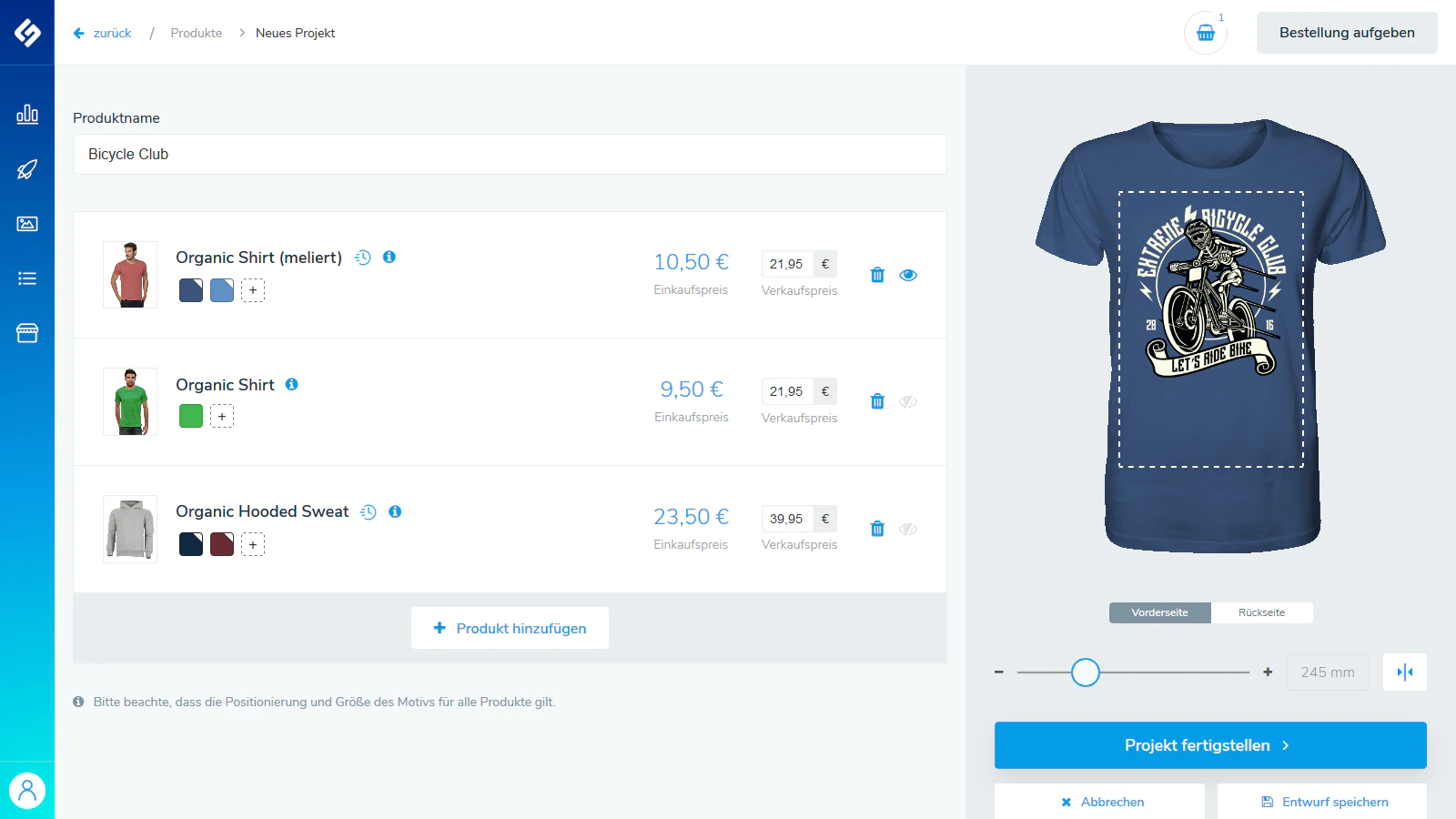 This eBay integration provides various custom products tank tops, neck labels, box inserts, stickers, and custom packaging can all be branded.
Volume discounts are available at Shirtigo. PayPal and major credit/debit cards are accepted for payment.
Moreover, Shirtigo also allows sellers to connect with Etsy, eBay, Shopify, WooCommerce, Shopware, and PrestaShop. This app accepts payment with Paypal and other methods.
12 Best Tips to sell print on demand products on eBay
Let's look at some eBay selling tips now that we've learned about the top print on demand eBay integration options.
Offer Flexible and Clear Return Policy
A 30-day return policy is the standard eBay best practice offer (2). On eBay, this is the most consistent policy in terms of buyer expectations. To further reassure buyers, consider offering free returns. A positive customer experience will result in more sales when you sell on eBay.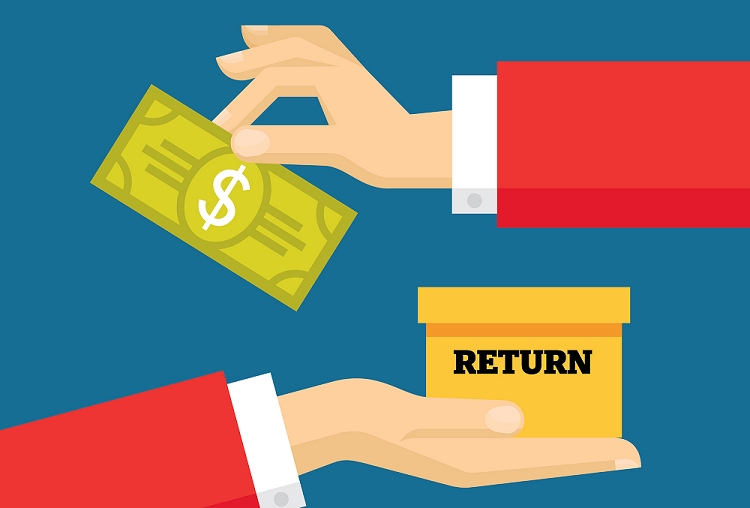 Offer free shipping for existing eBay store
A customer typically finds it difficult to rationalize paying for shipping while shopping online, just as they do in traditional retail.
Offer free (or at least low-cost) shipping to all of your customers, even if they only buy one item with reasonable shipping costs.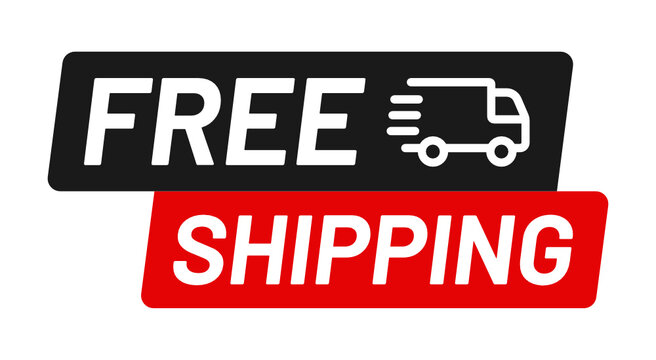 This may result in a lower profit per sale, but because you don't have fixed costs like storage or production, you should be able to compensate for any volume losses. If the customer appreciates not having to pay for a delivery, they'll most likely return and purchase additional items.
Get positive feedback from customers
Getting feedback is vital for all vendors, but it is more important when selling print on demand products.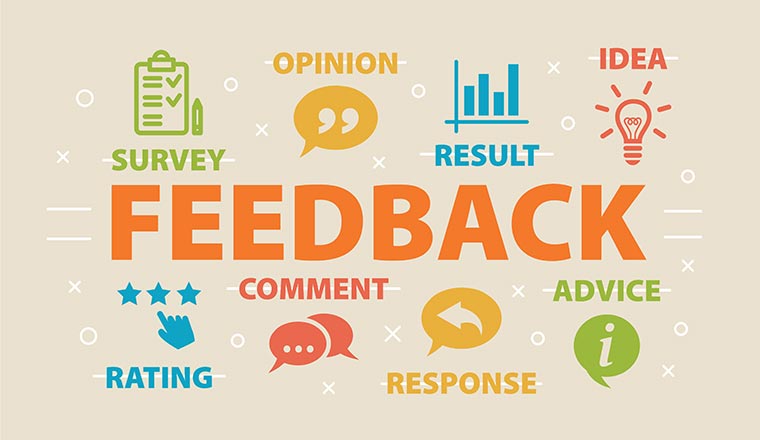 Customers are more likely to purchase things from you if they can see that others have done so and are happy with their purchase. If you're not getting positive feedback, think about how you can improve your product.
eBay will elevate your account to PowerSeller status whenever you accomplish a particular quantity of feedback, which will boost your exposure, visibility, and trust on eBay. If they do not actively give feedback, try to connect to customers and give them some advantages for their purchasing.
Minimize cancel order
In addition to receiving positive customer feedback, it is critical to be perceived as a trustworthy seller on eBay. Make it a point to fulfill every order placed on your website. If you are unable to do so, issue a refund as soon as possible to avoid customer annoyance.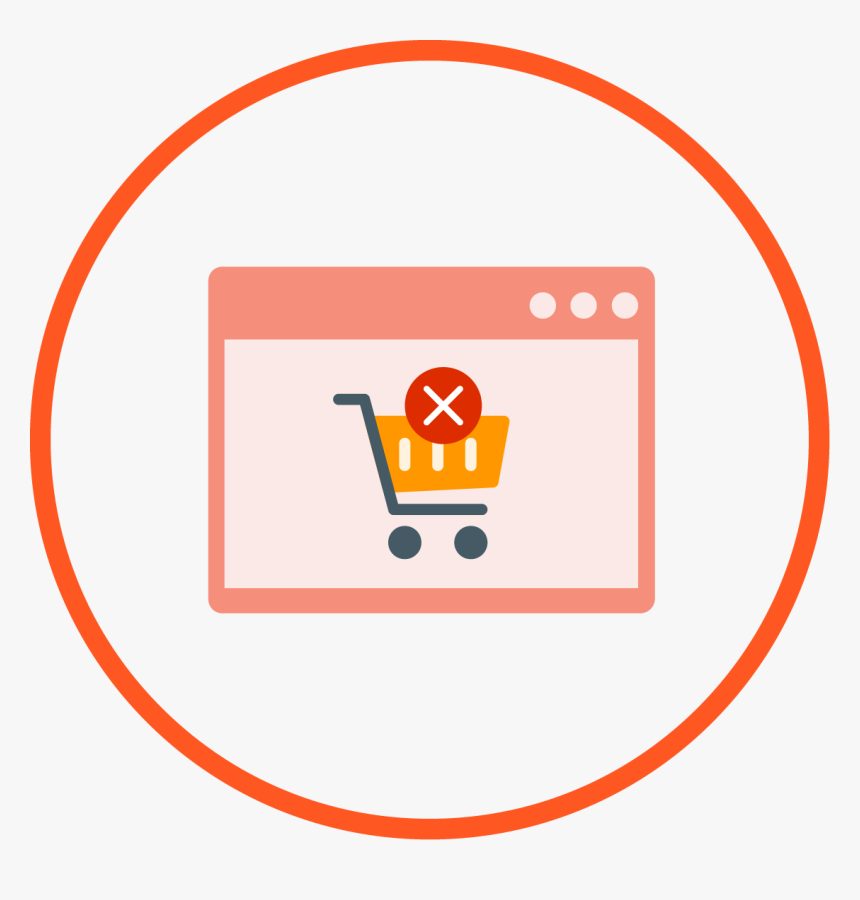 Sellers who cancel orders on a regular basis will have their selling abilities limited and may be banned from eBay indefinitely. While mistakes do occur, eBay must ensure that its customers have the best experience possible every time.
Price your products with the most profit
After you've completed listing your item, compare it to similar listings and price it appropriately.
Look at what other people are charging for similar things and then try selling at a slightly higher or lower price. You don't want to lose a sale by overpricing yourself.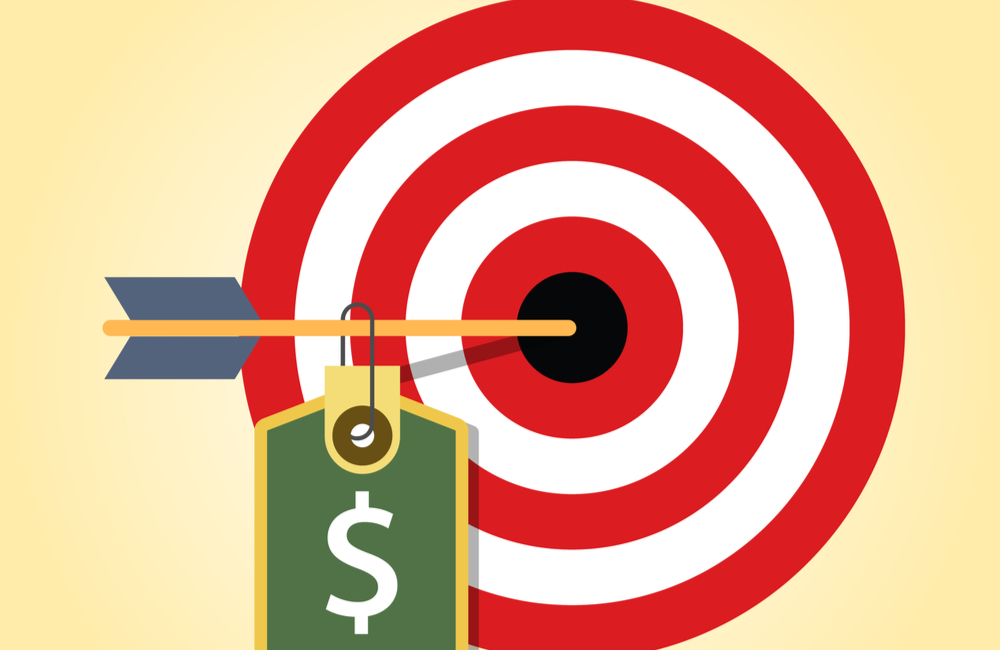 Also, keep an eye out for things that are underpriced. Sellers frequently drop their pricing as time passes, and unless you're able to sell right away, there's no reason for you to do the same. If you can't find any comparable listings, set your price a little lower than you think people will pay for it.
Show customers quality photos on your store
A product shot for a print-on-demand product should have a lot of depth and clarity. Underexposed, overexposed, or blurry photos should be avoided. Online resources can teach you how to take professional images with your camera or smartphone.
When photographing objects to sell, use a wide-angle lens to capture as much area as feasible. It's also crucial to present all four sides of an item so that potential purchasers know exactly what they're getting.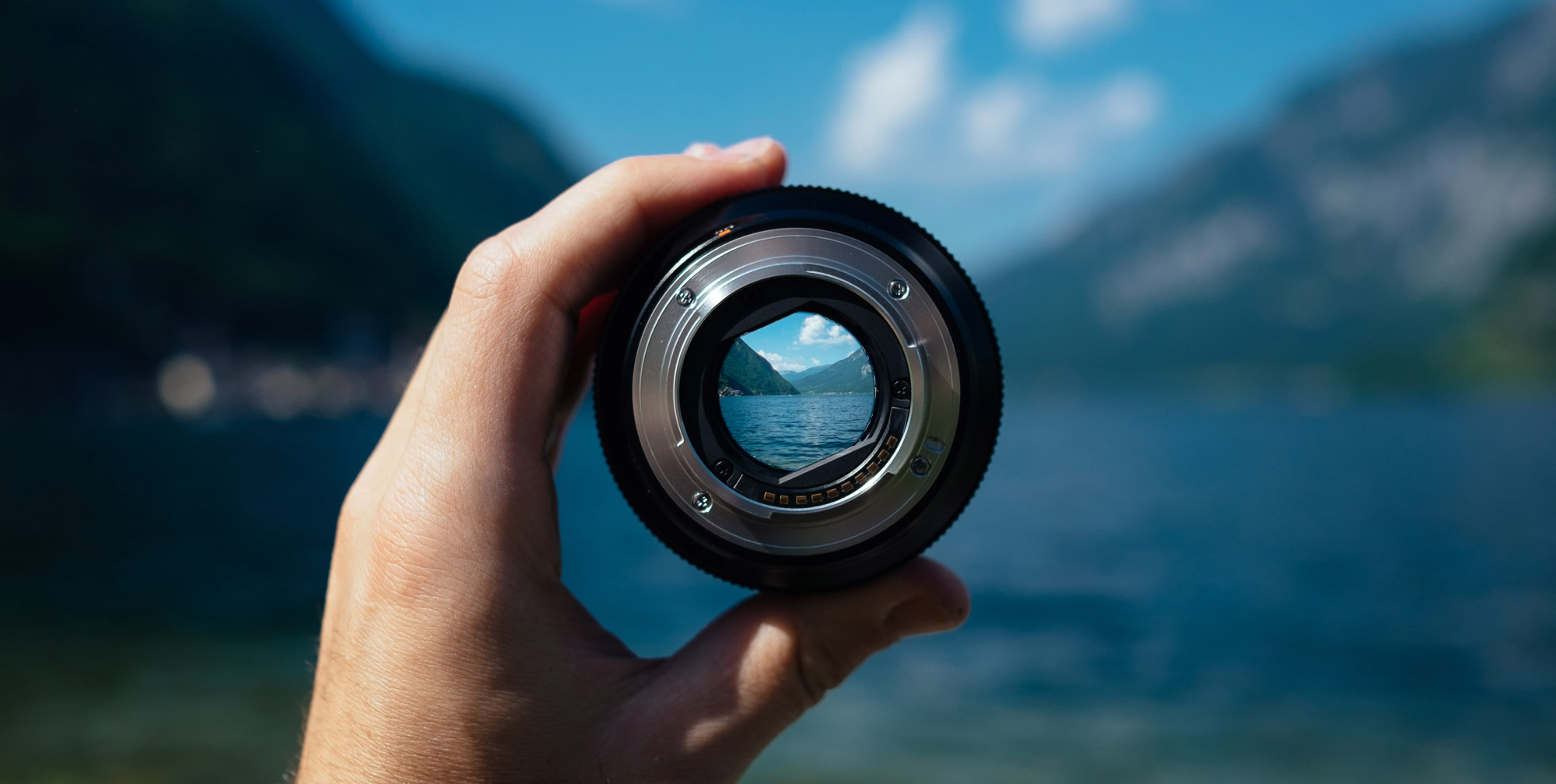 However, never utilize a close-up image that obscures how large or little something will be once printed.
Use eBay's templates to get more attraction
Template-using sellers receive 25% more views than non-template-using sellers. Templates ensure uniformity, making it easy for consumers to find what they're looking for. If you utilize templates, make sure to include any important details that aren't found elsewhere in your listing.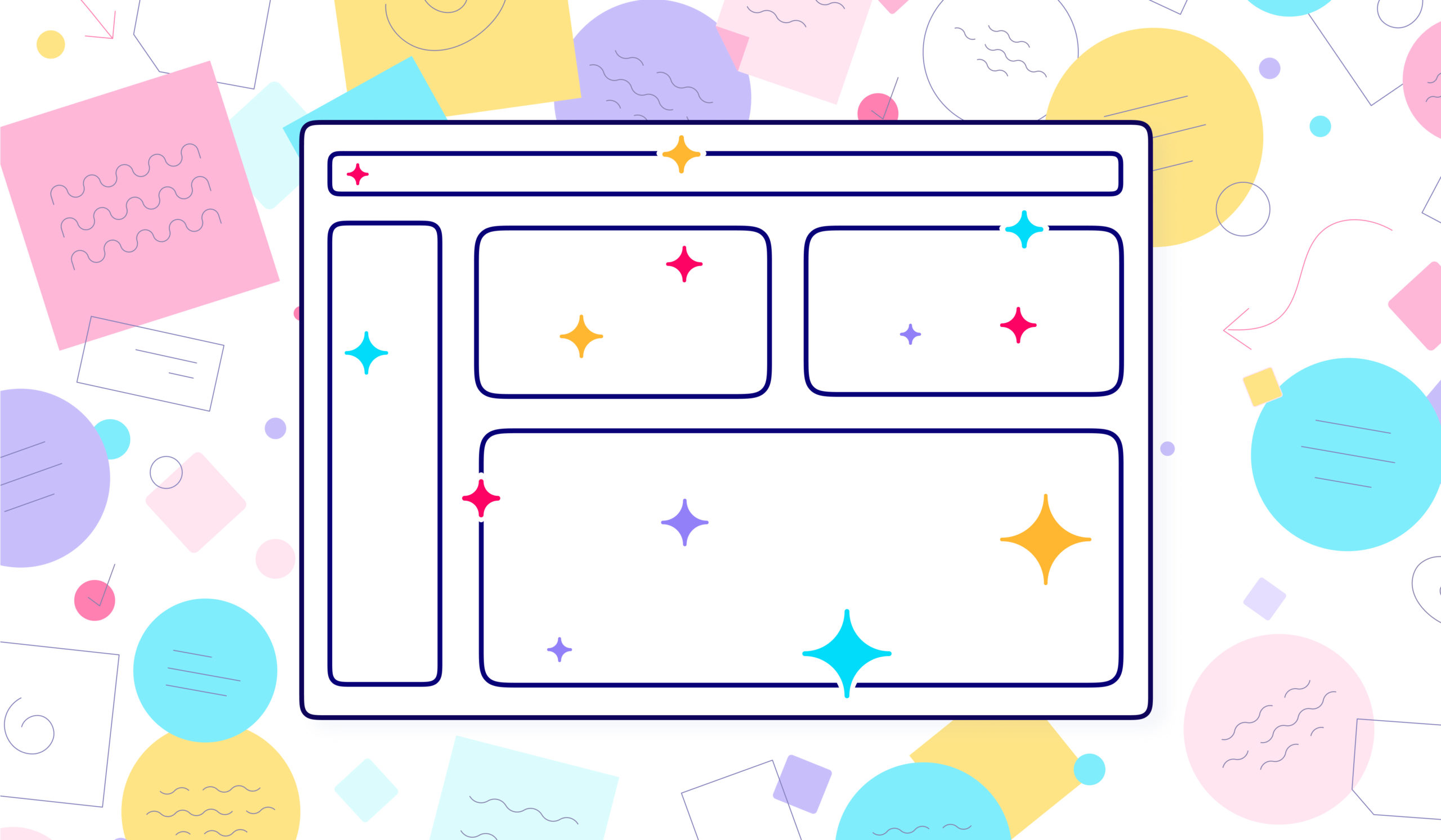 Follow these steps to design your own template: Create your usual item description first (select Create new item when you list an item). This description will be used as a starting point for future listings. Then, at the top of your description page, select Customize template from the options menu.
Looking for free listing offers to save your budget
If new sellers sell a certain amount of things in their first 30 days, they may be eligible for a listing fee waiver or another discount. If you're releasing new products on your print-on-demand platform and selling them at a discount, you might be able to reach your goal and gain free listings just by doing so.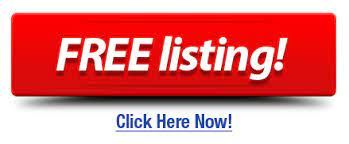 Other times, you may be able to get a discount just by offering lower product prices than your competitors in your niche. While listing on eBay, keep an eye out for possibilities to waive costs and save money. You never know what kind of deal will present itself, so take advantage of it when it does!
Rather than just listing your stuff and crossing your fingers, actively advertise yourself and your products. From blogs to Pinterest, there are a plethora of social media sites you may use to engage with potential customers. The more people who see what you're selling, the more inclined they are to click on it.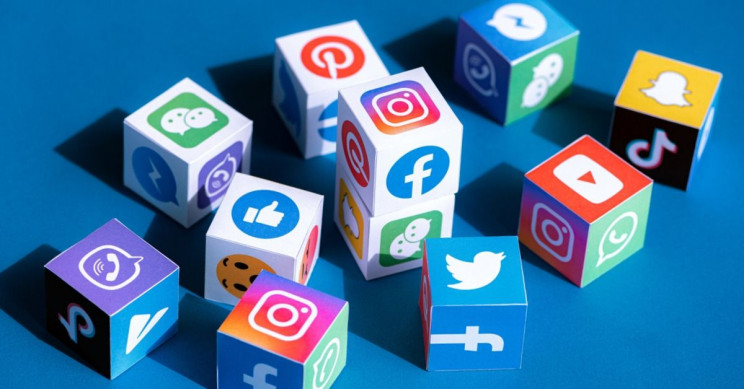 According to a recent study, 87 percent of customers use social media platforms to share things they find online with their friends and family. Plus, there's more. More than half have gone so far as to buy a product after seeing it shared on social media by a friend or family member.
Optimize item descriptions for SEO
For merchants who are interested in SEO and want to be found by customers, having item descriptions that rank well in search engines is a no-brainer. The idea is to make your listings SEO-friendly. While there is no magic method (it all depends on what people search for), you may follow certain best practices to connect your customers.
Include product characteristics and keywords in the title of your item, but leave out superfluous information like model numbers. Also, pay attention to your spelling and grammar.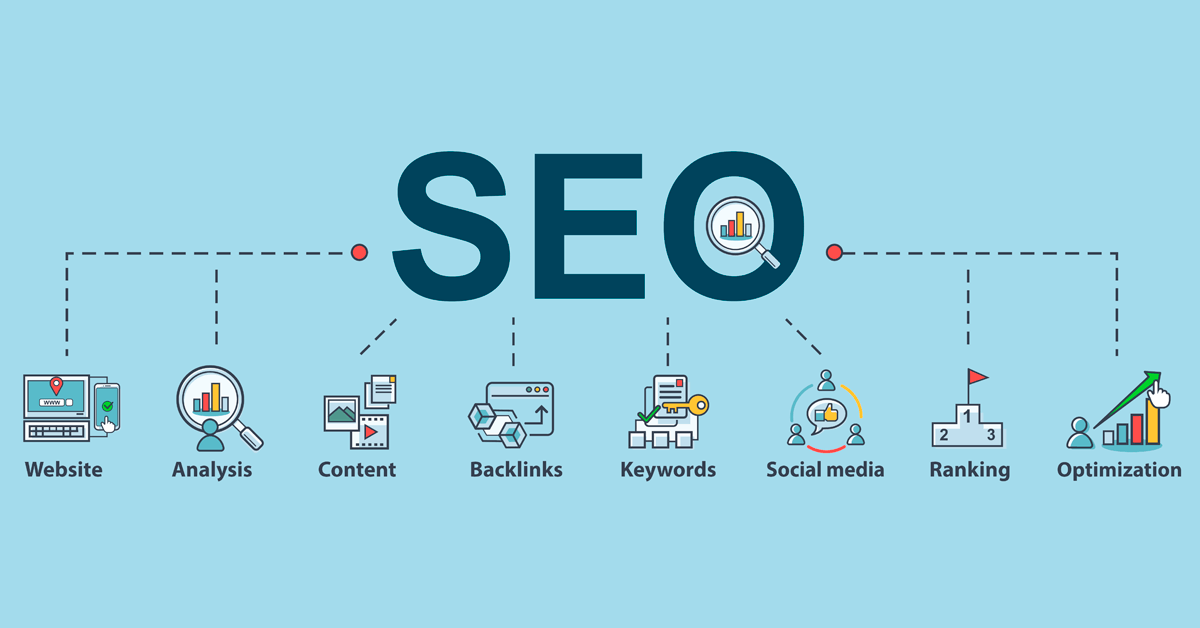 If Google finds your article difficult to understand, it will either disregard it or penalize you for employing poor keywords. Getting it right takes time and practice, but SEO optimization is necessary.
Create ads with eBay to reach your audiences
One of your best choices for getting started selling print-on-demand products on eBay is to create a simple listing and buy an ad for it on eBay. You can be sure that anyone browsing eBay will get the ads of your business and customize products.
The best aspect about advertising on eBay is that you only pay when people click on your ad and view your listing, so there's no risk of losing money if no one is interested in what you're selling. It doesn't get any more affordable than that!
With eBay ads, you can get a lot of sales to run Google Shopping ads with the right content and setting.
Add PayPal to payment options
Although there are other payment processors, it's difficult to argue with PayPal. While you don't have to accept PayPal for every transaction, knowing that your customers can do so gives you a significant advantage when selling print-on-demand items on eBay.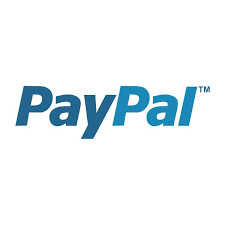 Let's imagine you're trying to sell a printed personalized t-shirt or a sign. Allowing PayPal as a payment option will not only increase the number of people who view your ad (thanks to PayPal's exposure), but it will also make them feel more comfortable buying from you if they know that payment is safe, secure, and quick.
Wrapping Up
On-demand printing eBay integration solutions are extremely beneficial since they make integrating your new business with your existing eBay shop much easier. However, there are various different options available, making it difficult to choose the best one.
Hopefully, this post can give you everything you need to know about print on demand eBay integration tools and how they may help you!
——————————————————————————
REFERENCES
(1) Podza, Beginner's Guide on Selling Print on Demand Clothing on eBay retrieved from https://printify.com/guide/how-to-sell-on-ebay/10-must-know-tips-on-how-to-sell-on-ebay/
(2) Printify, 10 Must-Know tips on How to Sell on eBay retrieved from https://printify.com/guide/how-to-sell-on-ebay/10-must-know-tips-on-how-to-sell-on-ebay/