Remaining an eCommerce business requires a lot of work. And a majority of your labor is invested in creating an outstanding online presence in order to generate sales and profits. It is a demanding job to get things going in this constantly changing market. 
In order to keep your online print on demand business running smoothly and effectively, you will need help from various tools. In this post, Merchize will list out the best print on demand tools that can unload some burden off your shoulder, explore new opportunities and leverage your business. 
Design tools for print on demand
A huge part of retaining a print on demand business has to deal with creating attractive and unique product designs. Therefore, finding suitable design tools is very essential to the operation of your print on demand business. Here are the best print on demand tools for creating designs to sell.
Adobe Photoshop
Adobe Photoshop is the best and most powerful print on demand software for professional graphic designers. This tool provides capable and convenient features and functions that explore all the design potentials for print-on-demand business. With all the advanced features it has to offer, Adobe Photoshop is the most prized and favored designs tools for designers and artists. You can use this famous software to create fabulous and unique designs for your online store.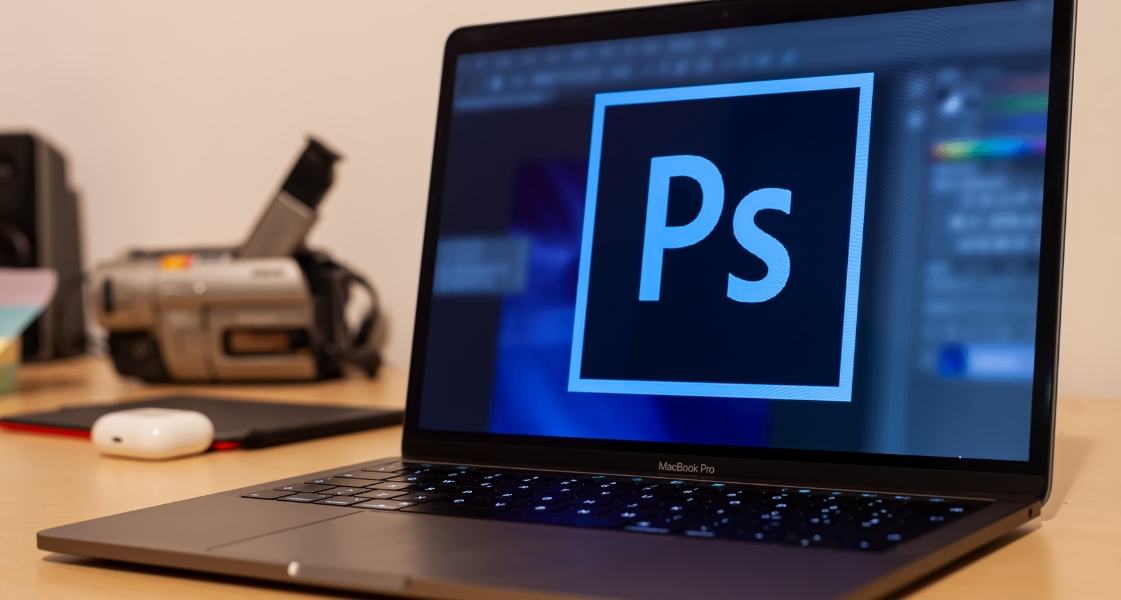 The downside of this software is pretty complicated and would take a while to get familiar with, let alone master all the functions. If you are not a trained graphic designer, you will need time to develop Photoshop skills as well as design skills in general. But the result is surely rewarding. 
Adobe Illustrator
Adobe Illustrator is PhotoShop's sibling. Illustrator is slightly different from its sibling. This app is vector-based, which allows it to create resizable graphics while Photoshop makes raster graphics using pixels. Photoshop is specialized in editing and manipulating photo, while Illustrator is mostly used to create designs that are used to make enormous banners and printing materials.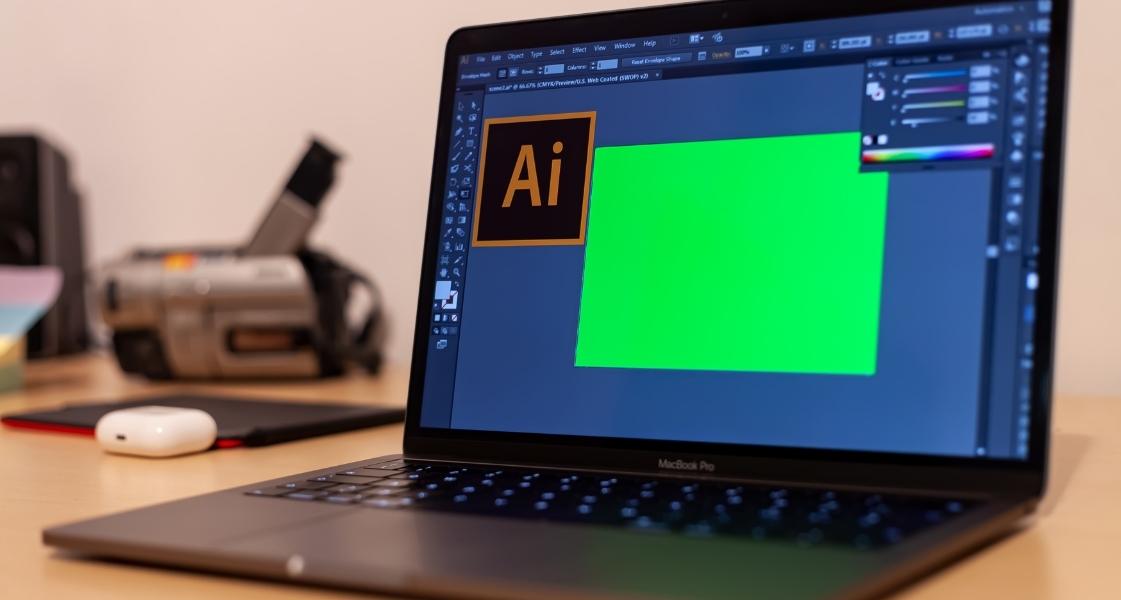 Adobe Illustrator is more popular among illustrator artists. You can use this software to create stunning illustrations for your print-on-demand products. However, similar to Photoshop, Illustrator requires a lot of design practice in order to get fully acquainted.
Canva
Unlike Adobe Photoshop and Illustrator, Canva offers a starter-friendly print on demand tool for creating designs. This web-based editing tool allows users to drag and drop pre-made elements to make an artwork.
Canva has gained popularity thanks to its user-friendly and easy-to-use interface. It makes design making more accessible for regular users who are not trained professionally to make arts.
This SaaS website can be a very useful tool for print on demand sellers who are not familiar with all the designing stuff. Canva is especially handy for creating text-based designs for your custom products. With Canva, print on demand sellers can generate numerous designs in no time.
But the biggest issue with Canva is its limited capability in creating complex designs. Because this platform is developed specifically for non-professional designers, it only features some basic functions, which can restrict the creativity of users.
Canva is available with a free version. However, if you want to use all the functions and have access to an enormous resource of elements like fonts, graphics, photos, effects, you need to upgrade to a paid version.
Procreate
Procreate is a popular choice among artists and illustrators. Procreate offers an alternative for Illustrator. But rather than professional graphic design software, Procreate is mostly known as a digital tool for hand drawing illustration.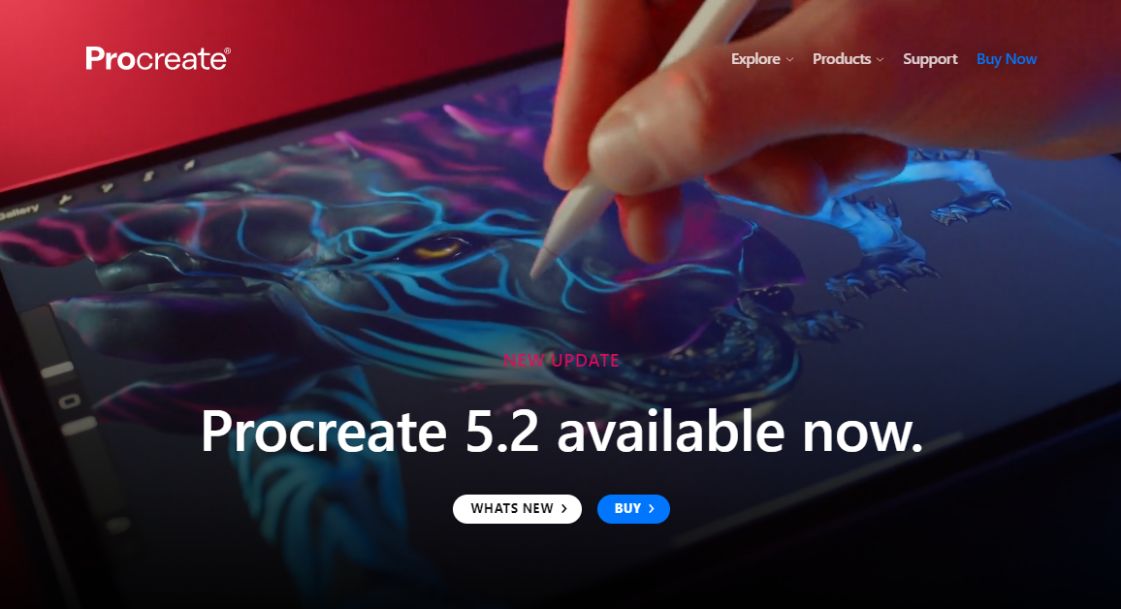 Procreate is great to use if you have a knack for hand drawing and want to digitize and monetize your hand drawing.  
If hand drawing is not something you are particularly good at, you can switch to other tools that allow you to create designs with a mouse and keyboard. 
CorelDraw
This graphic tool is familiar to many graphic designers. Similar to Illustrator, CorelDraw is a vector-based editing tool. This software is specialized in creating three-dimensional designs, which is why it is widely used in industrial design. Still, it is a useful tool for making print-on-demand designs.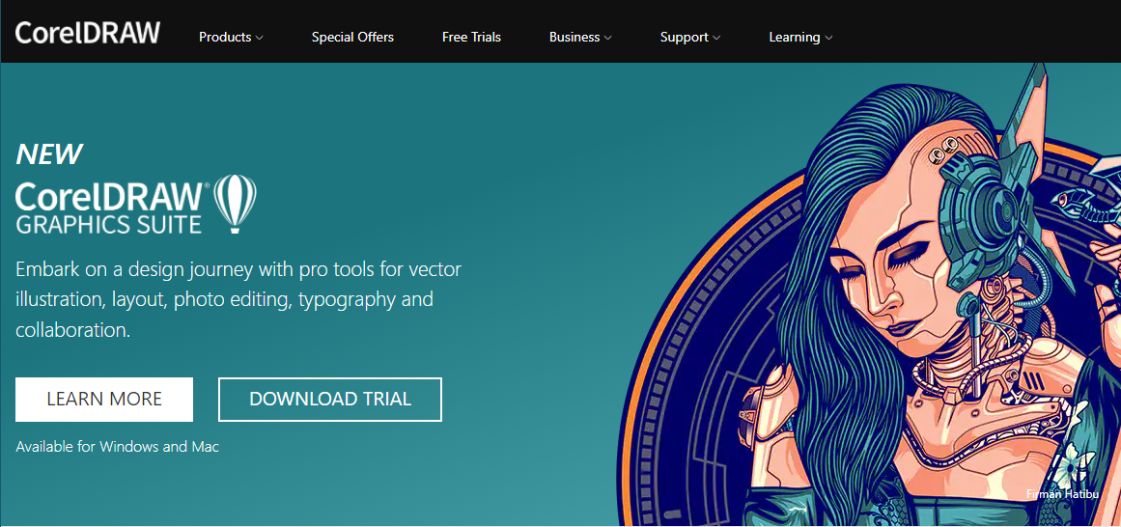 Compared to Illustrator, CorelDraw is considered a more handly and easy-to-use tool. 
Free graphic design tools 
All of the design tools mentioned above might require a fee to use or fully unlock all the functions. But don't worry, there are still a few free graphic design tools for you to use. 
These free tools might not be as powerful as other print on demand design tools. Still, they have all the standard features that allow you to make simple but creative designs for your store.
Inkscape: Free graphic design tool – best free alternative to Illustrator
GIMP: Free downloadable photo editing software
PhotoPea: Free online photo editing site – best free Photoshop alternatives
Image tools for print on demand
Stock Photo websites 
Besides the required tools to edit and create designs, you also need images to use on your website or images for your own designs. Here are some sources where you can find free images for commercial use.
These are the top three sites where you can find these tools valuable sources for your print on demand business.
Placeit – Print on demand Mockups Tools
Mockups are a crucial part of all print on demand businesses. As it is hard for print on demand businesses to get real images of all products, you will need tools for creating mockups conveniently and quickly.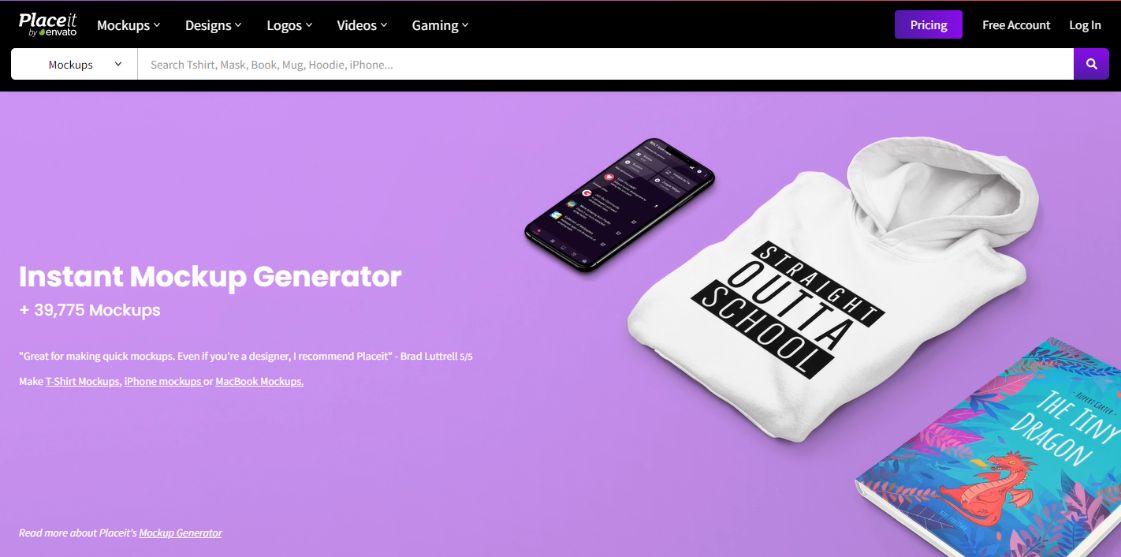 When it comes to creating mock-ups, Placeit is the best option. It has a variety of stock images which allows you to diversify your catalog images. Especially, you have the opportunity to use real-life images to demonstrate your designs. These images can help you attract more customers and increase the conversion rate. 
Customily – Personalization tool
Customily is a special tool designed specifically for personalized products. The software allows your customers conveniently customize the designs to your liking–they can make quick changes to parameters like texts, styles, colors, color prints of the t-shirts.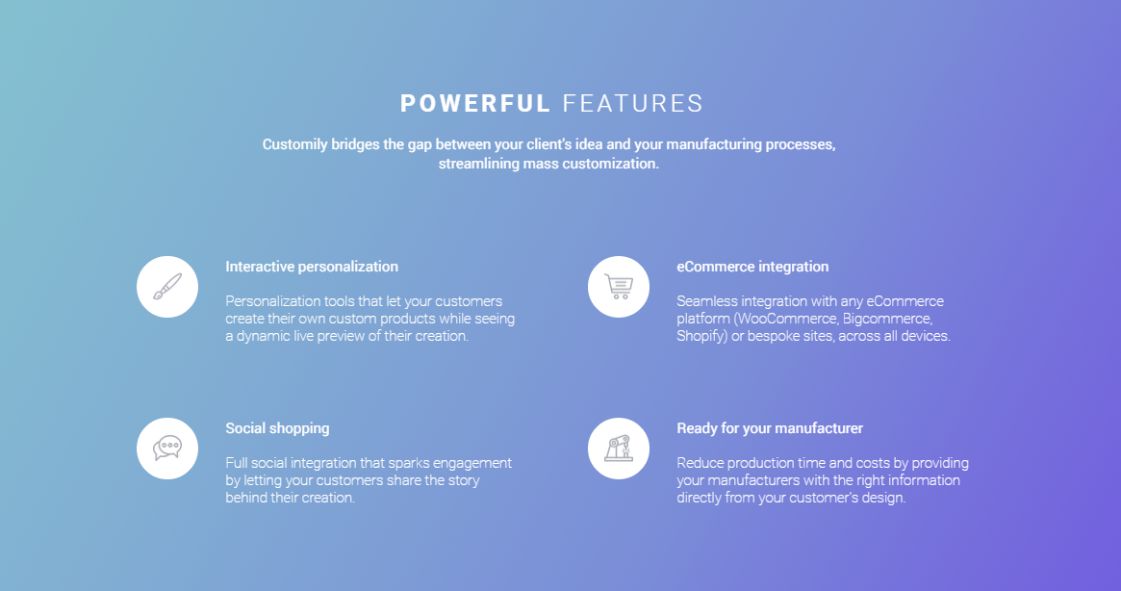 Customily is print on demand tool makes it easier for print on demand sellers to offer personalized options. The automated process will remove the unnecessary back and forth conversations with customers and the manual order process. It offers a scalable, time- and effort-saving solution for personalized products.
Start Selling Personalized Products with Merchize now!
Merchize helps you to bring your designs into reality and, of course, create profitable products. Get 20% off for your sample order.
Brand identity tools for print on demand
Establishing brand identity is highly important for every business. Here are several useful tools that can assist you to create a unique brand identity for your online business.
Namechk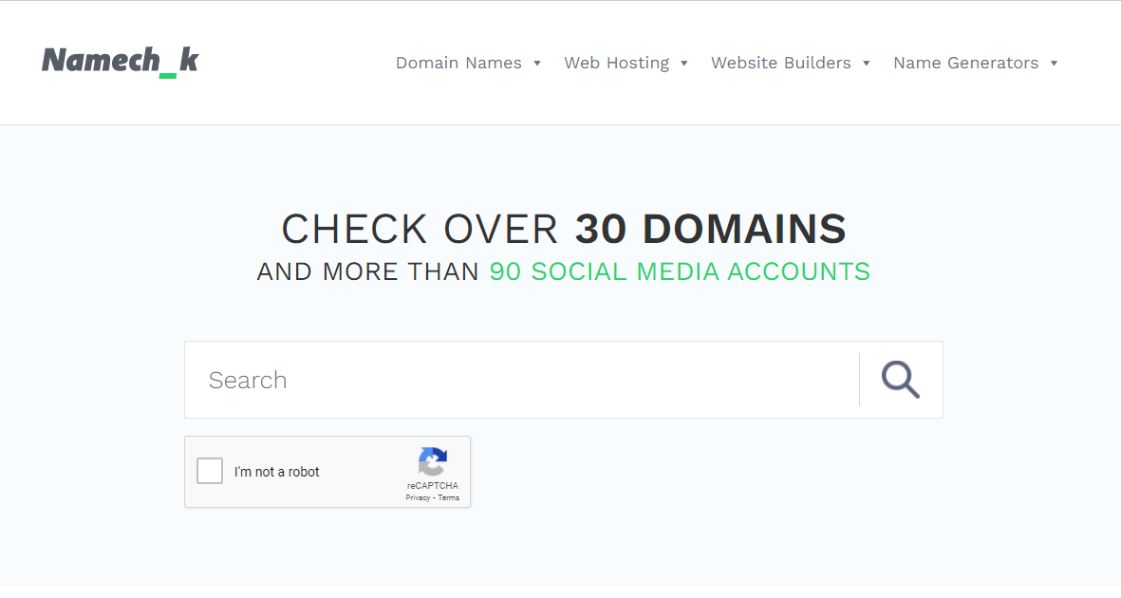 It is head-splitting to come up with a brand name that is unique and easy to remember and above all, aligns with your brand. With Namechkl, you can check if your brand name is available on major social media platforms like Instagram, Facebook, Quora, and more.
Shopify Business Name Generator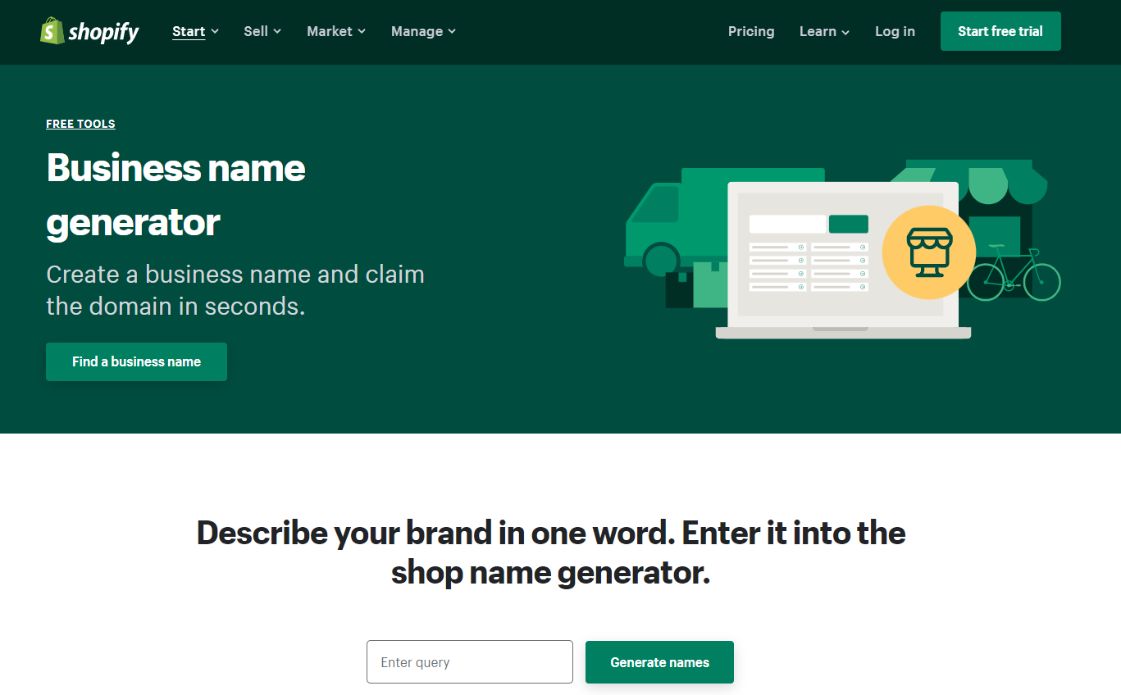 If you are selling print on demand on Shopify, you can check the availability of business names via Shopify Business Name Generator. With this tool, you can get suggestions for available brand names on Shopify.
Brandroot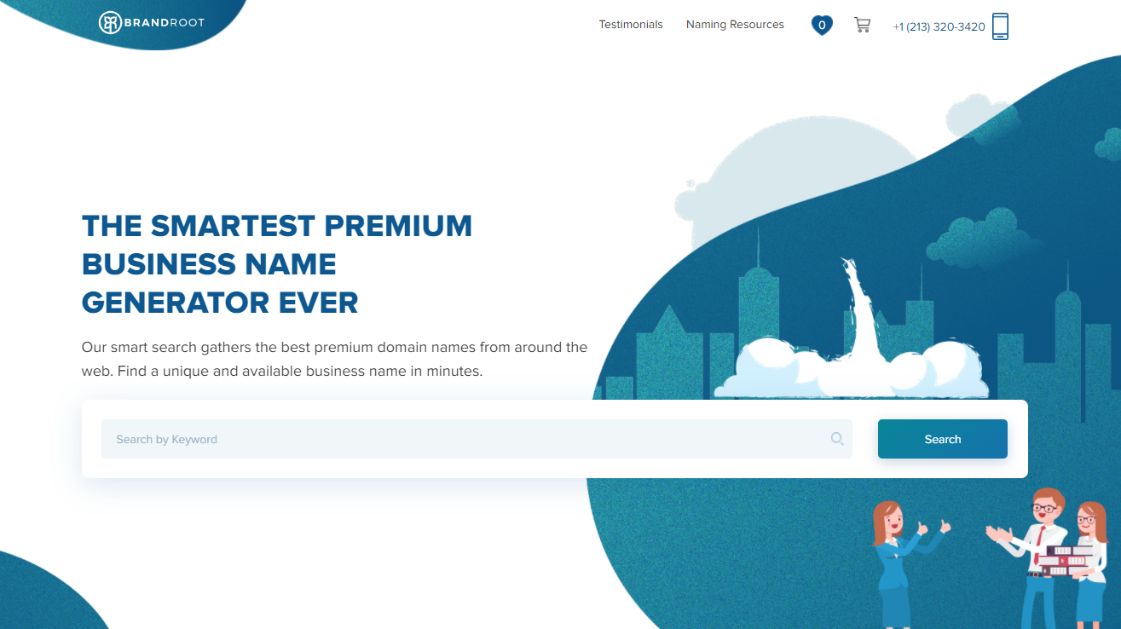 If you haven't got a brand name idea to start with, Brandroot can be a useful name suggestion tool for you to try. This tool has a wide selection of thousands of business names along with registered domains and logos. With this pre-made brand identity library, it takes just a few minutes to set up a well-design brand identity for your print on demand business. 
LOLColors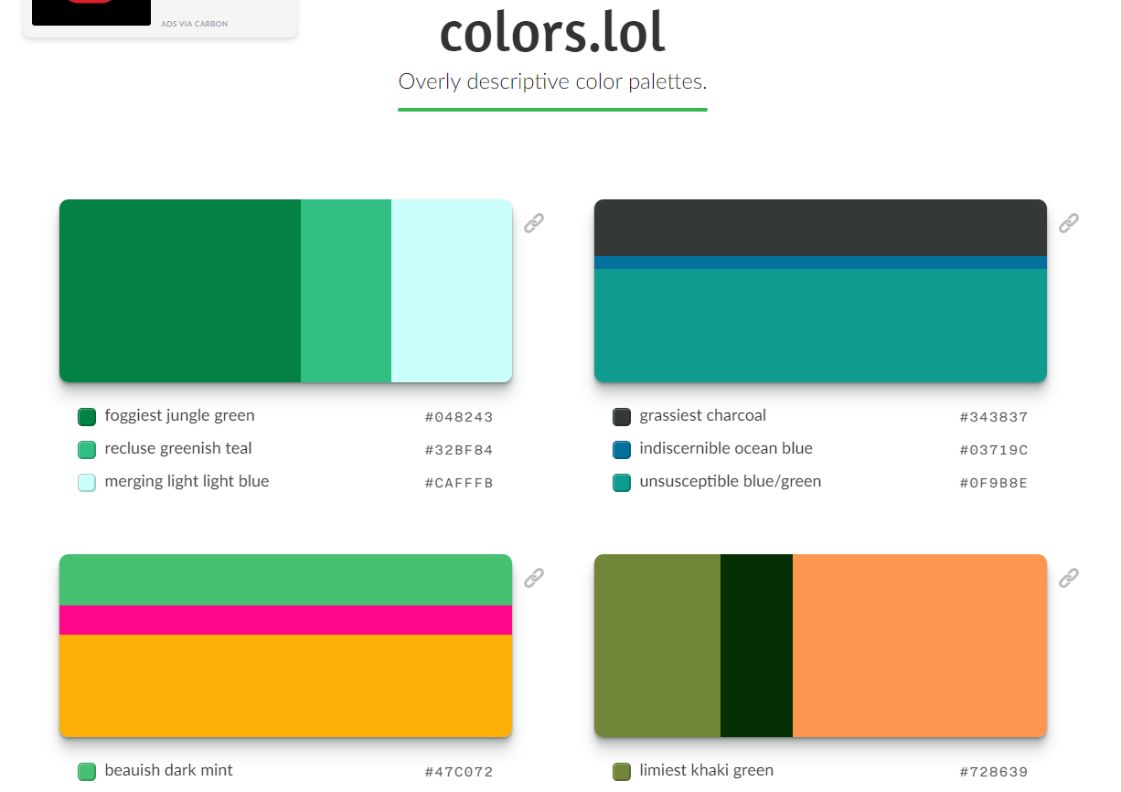 Finding the right color for your business is highly important. The color scheme is the first thing that a shopper notice when they enter your online store. To find a color that reflects your brand, LOLColors offers a convenient way to generate a color palette for your brand. 
Brand Personality Quiz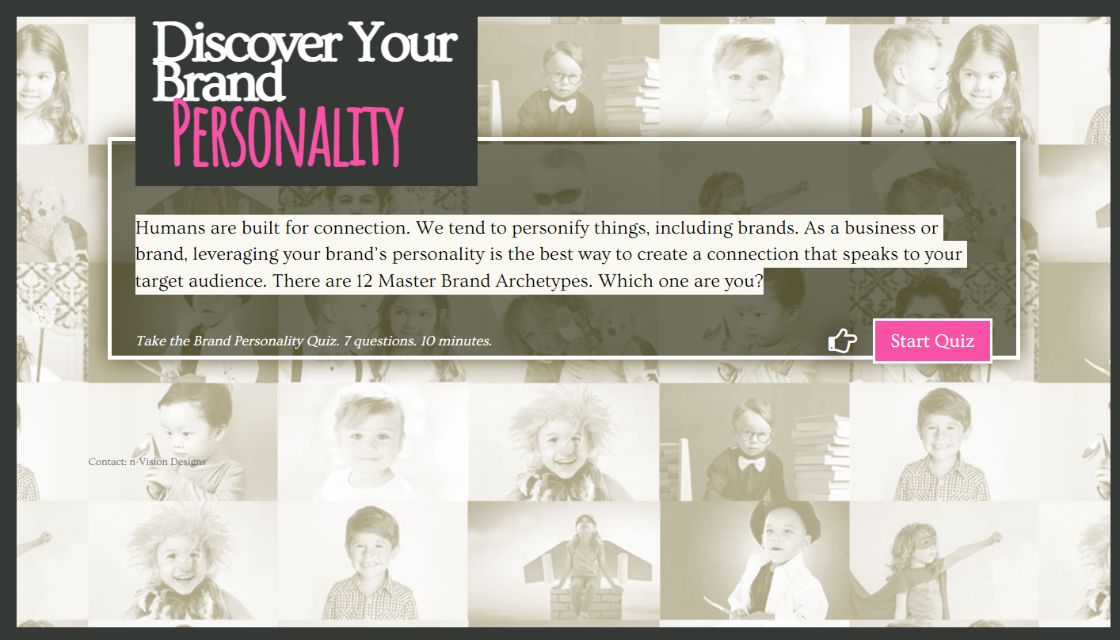 For an absolute beginner who has no idea to create a brand identity, Brand Personality Quiz will help you to figure out what your brand personality based on the 12 master brand archetypes. For less than 10 minutes, you can easily identify your brand's personality.
Automation software for print on demand 
It's common for print on demand businesses to have a large selection of products. With a large number of products, it will take a huge amount of time to upload products individually. Automation tools can remove these laborious tasks and save time for more important tasks. 
Flying upload 
Flying Upload is built specifically to make the uploading process for print on demand businesses easier and more efficient.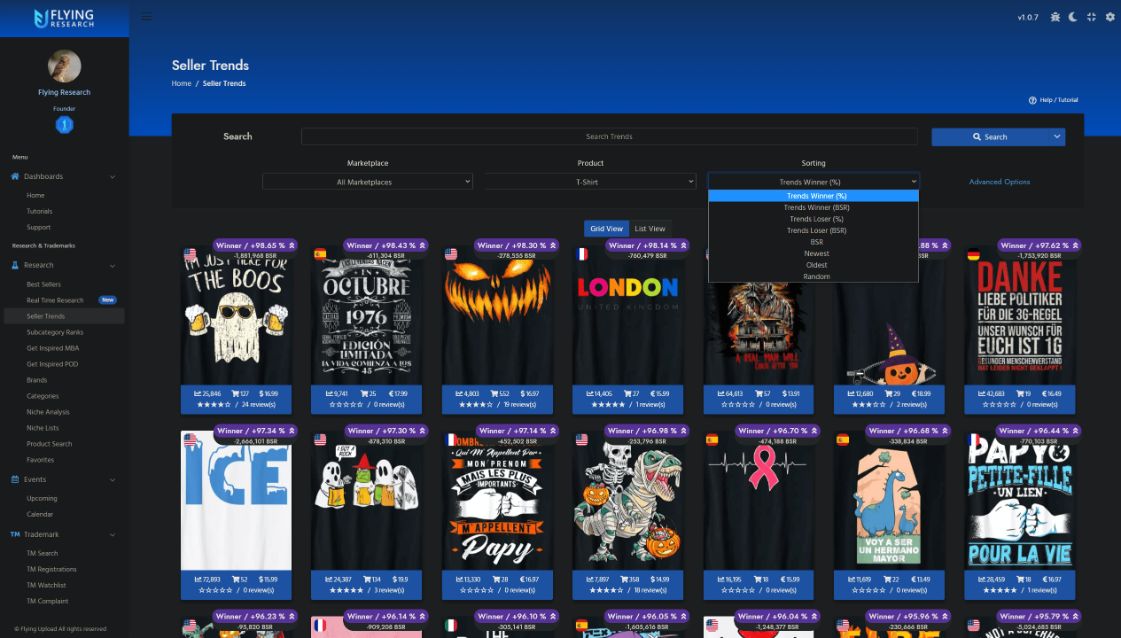 Fyling Upload is integrated with print on demand marketplaces like Amazon, Redbubble, Zazzle, Spreadshirt, Printful, Threadless, Society6, FinartAmerica, Teepublic, Teespring, and more. Flying Upload allows you to upload your listings on multiple platforms efficiently.
Besides the automated uploading process, Flying Upload also offers features like keyword suggestions, trademark, and copyright checks. It allows you to find out the hot niches in print on demand. This tool is also able to search products, and keywords for different markets including the US, UK, Germany, France, Spain, and Italy.
MerchTitans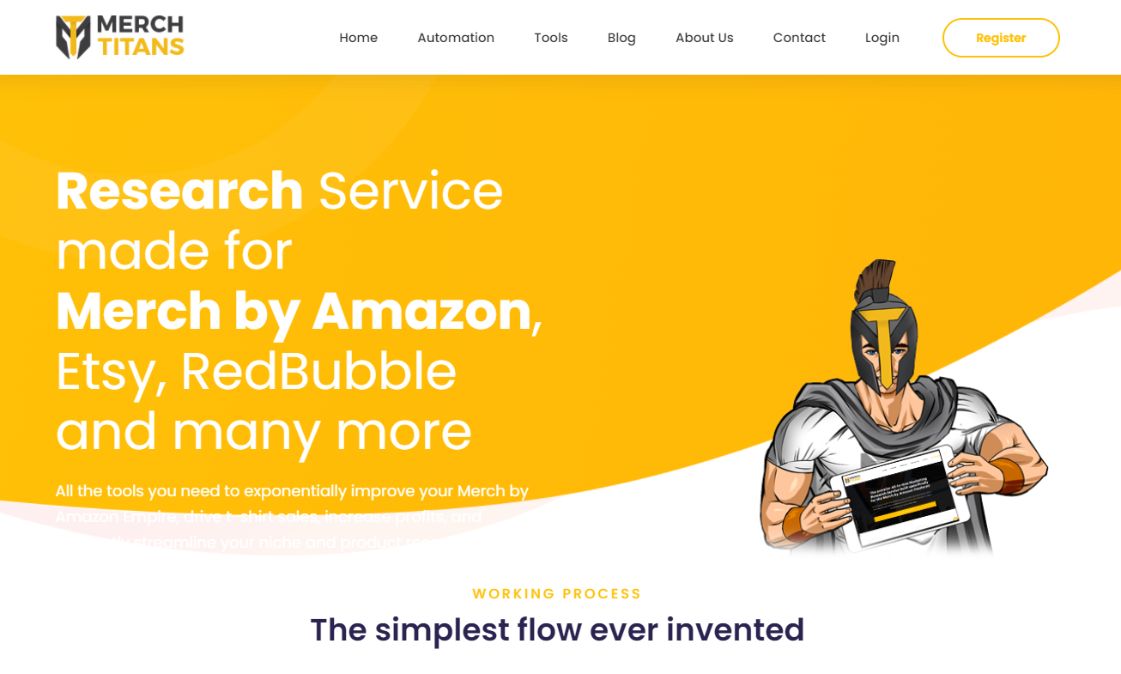 MerchTitans is a popular research tool among Merch By Amazon sellers. Besides MerchTitans can also connect to other print on demand sites like Redbubble, Society6, TeePublic, and more. Apart from the research function, Merch Titan can also assist you during the uploading process. This tool can automatically upload your designs to nine different platforms.
LazyMerch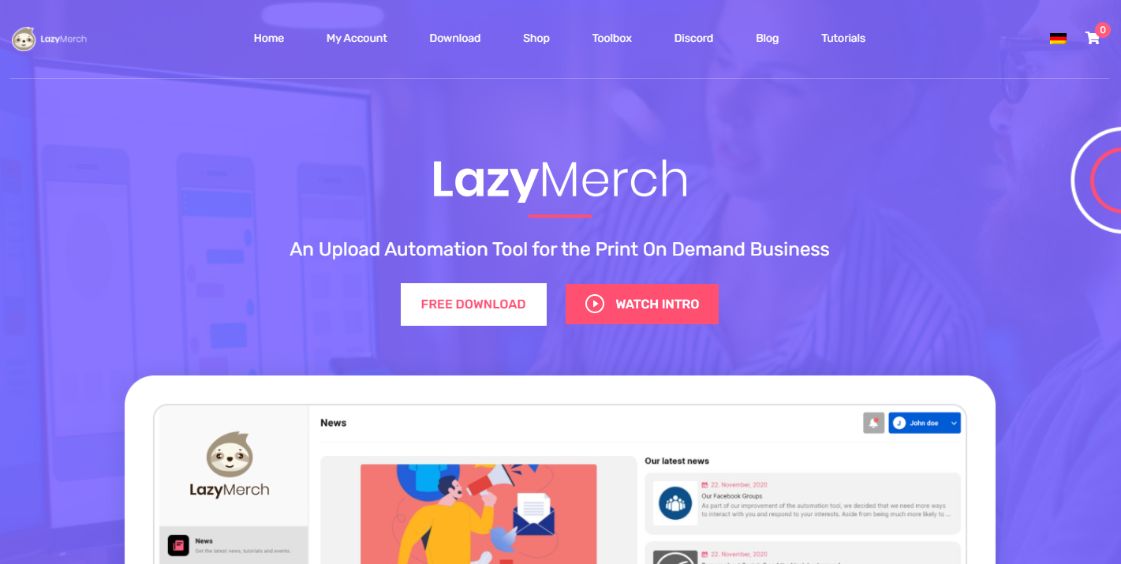 Similar to Merch Titans and Flying Upload, the LazyMerch is also a popular automation tool for print on demand. You are able to upload designs to different print on demand platforms as well as edit these listings using this tool. LazyMerch smartly adjusts your artwork to fit the requirements of different POD platforms.
Merch Informer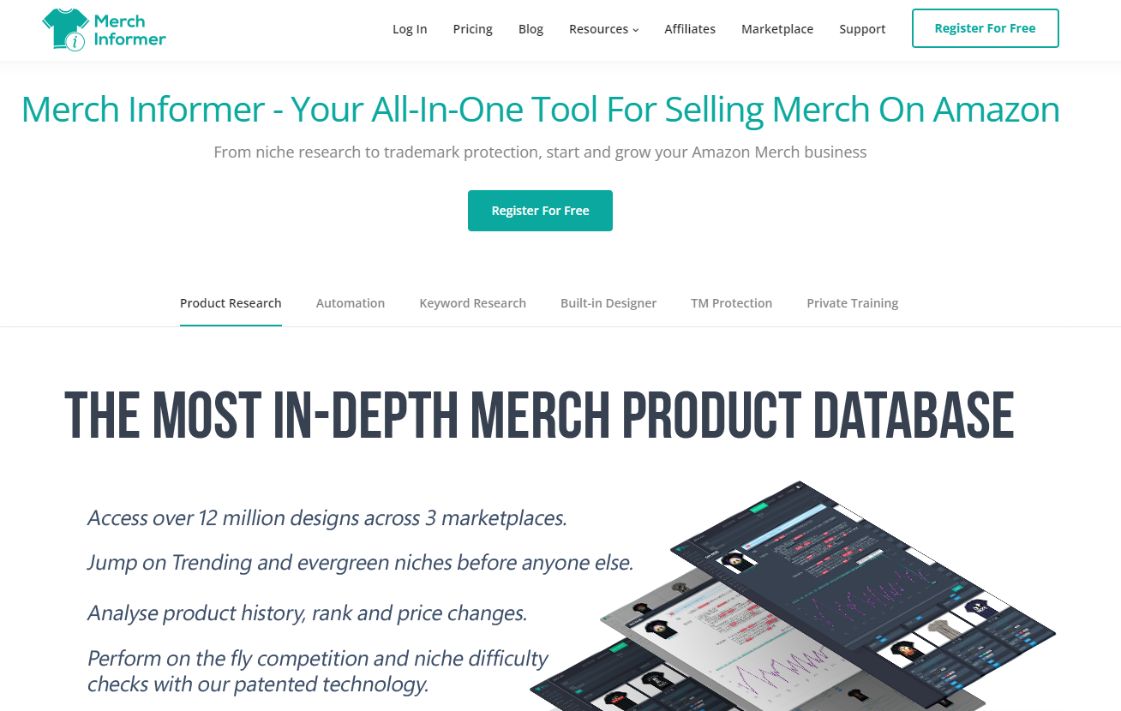 Merch Informer is a multi-function tool designed specifically for print on demand. Besides the automation feature, Merch Informer is also integrated with various useful functions for print on demand. For example, you can search for niches, find keywords, and create designs with Merch Informer.
While Merch Informer assists print on demand sellers to update designs to various platforms like Redbubble, TeeSpring, and so on, its main focus is supporting Merch by Amazon sellers.
After creating beautiful designs, the next important stage is promoting your products to the target audience. Email marketing, social media, SEO, and paid advertisements are a few common mediums for advertising.
Email marketing tools for print on demand
Email marketing has a high rate of returns on investment. In order to unlock the huge potential of email marketing, you make use of the following tools to run effective and successful email marketing campaigns. 
Klaviyo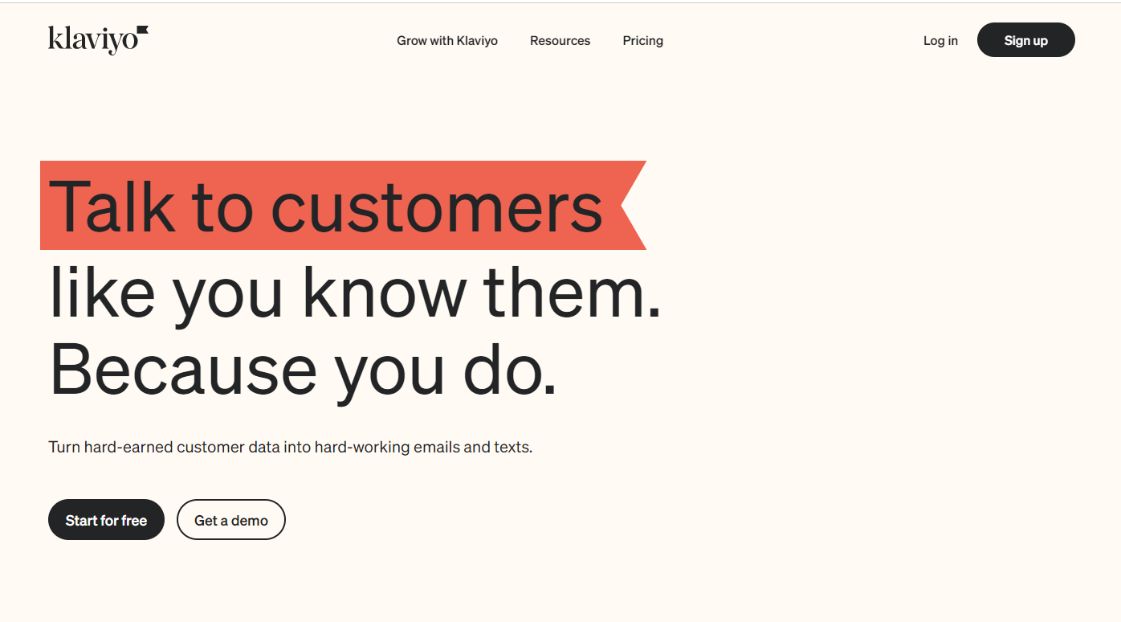 Klaviyo is a powerful marketing tool that can automate key email messages, deliver targeted email campaigns, and offer measurement and analytics for your marketing effort. It is one of the most popular marketing tools for eCommerce businesses. 
Drip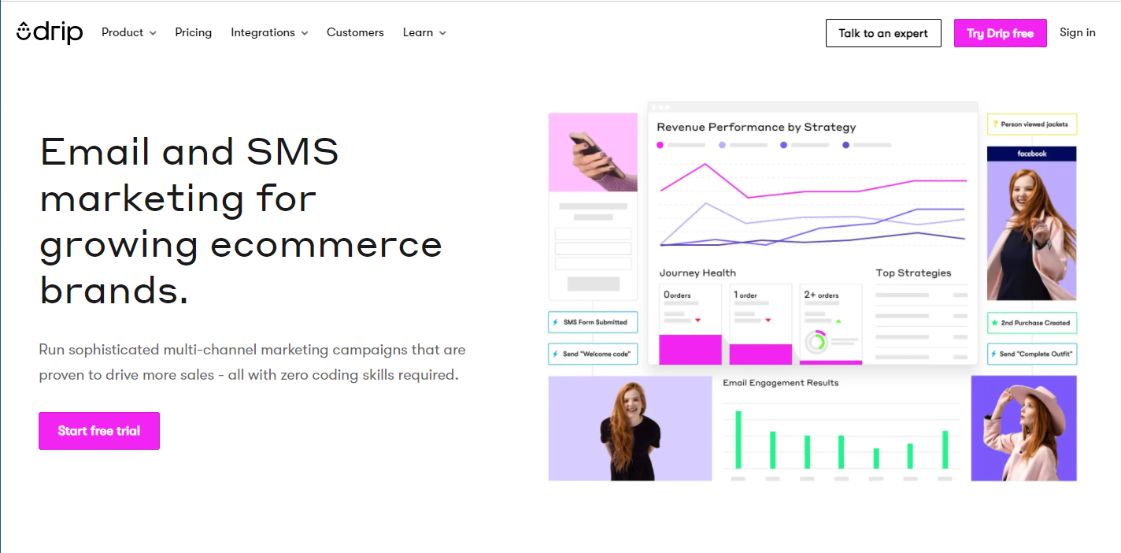 Drip is the number one option email marketing tool for eCommerce. What makes Drips a capable email marketing tool for eCommerce is its integration with various platforms like Shopify, Woocommerce, Magento, and more, which allows you to have a full picture of how your email marketing influences your store's overall performance.
MailChimp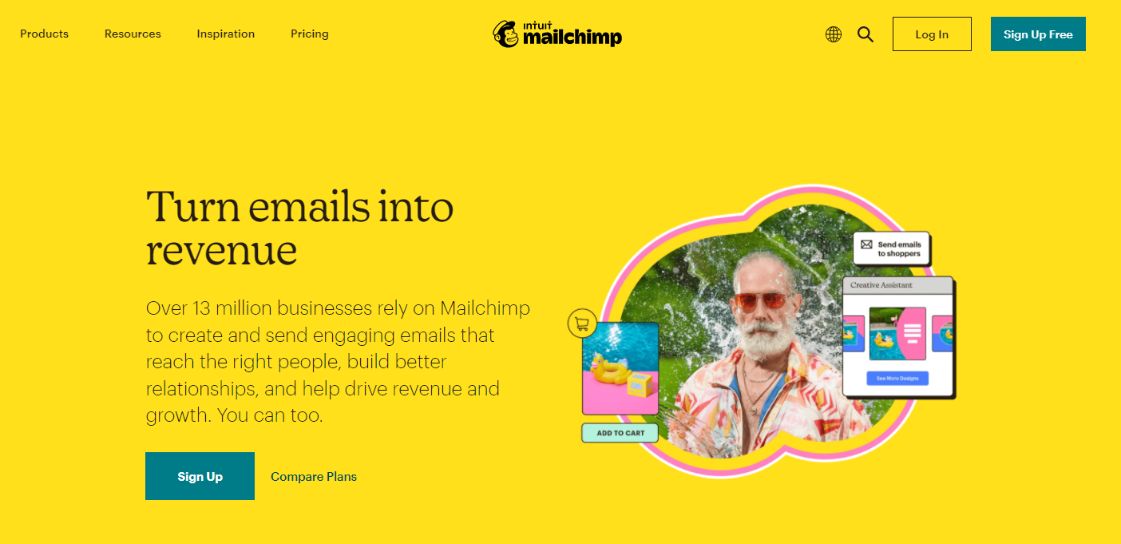 MailChimp is another top choice when it comes to email marketing. With MailChimp, you can get smart recommendations that provide valuable insights to improve your marketing campaigns. 
This tool is available with a free version that allows you to perform some basic features like sending and scheduling emails. However, if you want to make the most of your email marketing effort, you should opt for the paid version that allows you to automatically send emails to customers at different points on their journeys.
Hubspot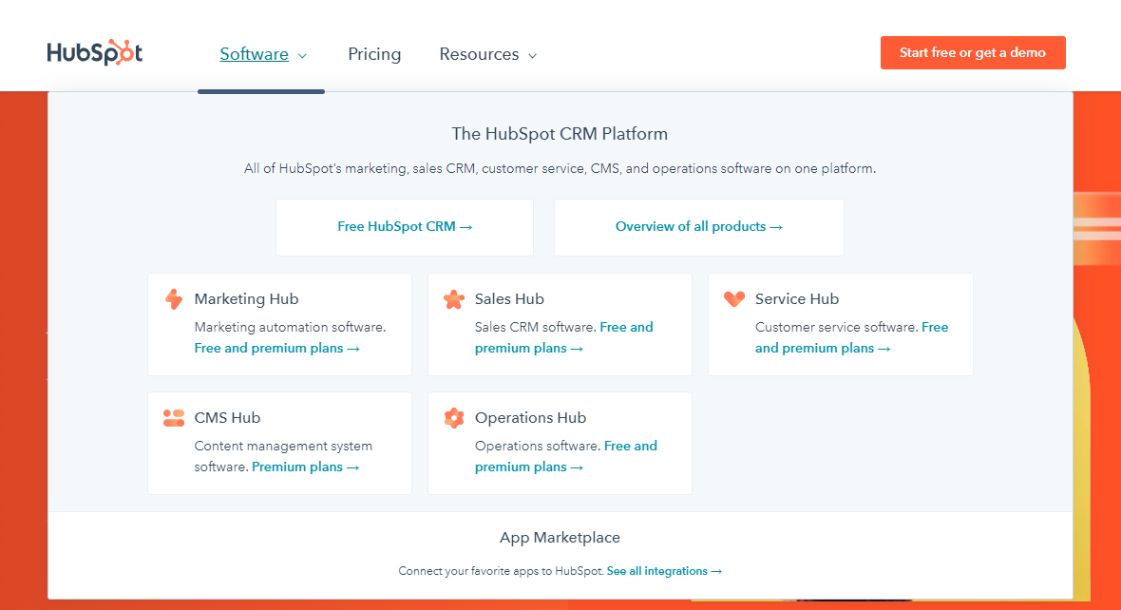 Hubspot is not an unfamiliar name to marketers. This marketing automation platform has introduced its own email marketing tools that help marketers and business owners to create, personalize marketing emails and measure their mail's performance. This tool is integrated with Hubspot's CRM platform, which makes it a powerful tool to leverage your customer database. 
Other recommendations
Sendinblue
Omnisend
ActiveCampaign
Social media marketing tools
Social media has become one of the pillars of the modern marketing scene. If you can exploit all the potential provided by social media for your marketing strategy, you will see significant growth in your bottom line. Social media is considered the most effective way to connect with customers, nurture relationships with potential buyers, and promote your brand to a wider audience.
Here are some social media marketing tools that can help grow your print on demand business.
Buffer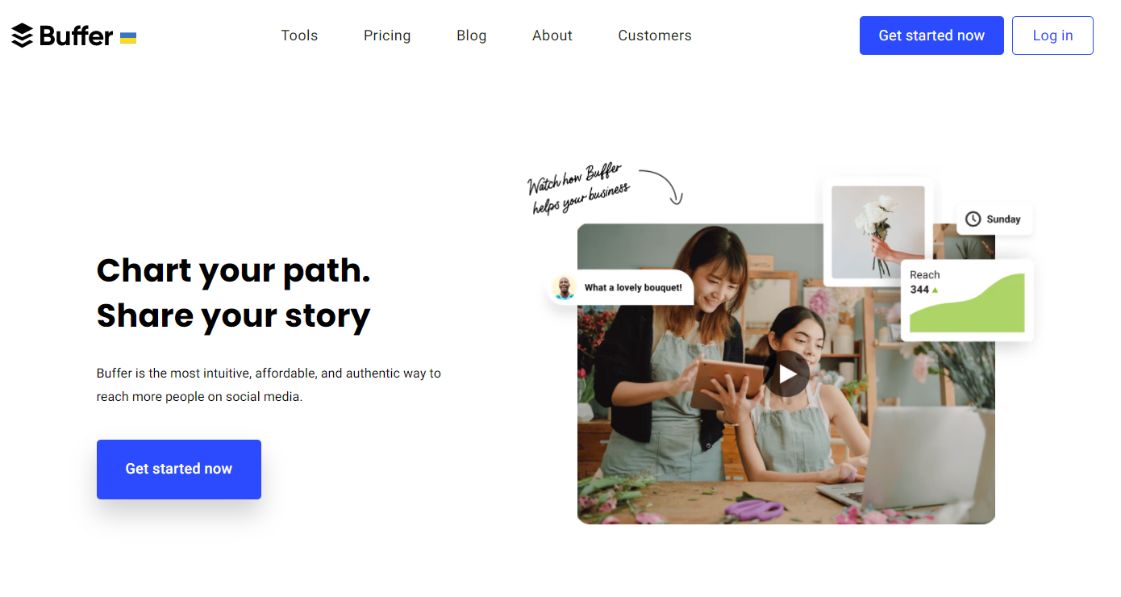 Print on demand sellers can use Buffer to schedule social media posts across different platforms. It makes it more convenient to manage and organize your social media content for easy access, automate your social media content creating process and analyze your content performance. Buffer now supports connections to social media platforms like Facebook, Twitter, Pinterest, and LinkedIn. 
Hootsuite
Besides the function of scheduling social media posts, Hootsuite offers a centralized dashboard for content management. It also makes it easy to collaborate between team members, which comes in handy if you have a large team. Hootsuite's free version is available with useful features like direct posting, scheduling posting, profile management, targeted messaging, and analytics to name a few. 
Tailwind (for Pinterest)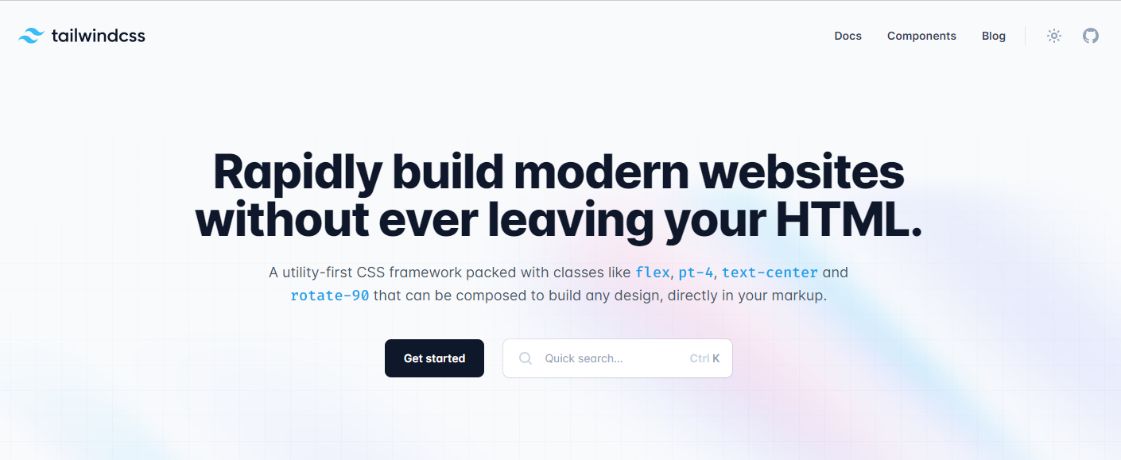 Apart from the tools dedicated to content management, each social media comes with different tools to optimize your content to cater to the target audience on that platform. 
In this case, if you want to promote your products on Pinterest, Tailwind is highly recommended. It allows you to create and schedule pins as well as optimize your content, facilitating your presence on this platform. 
SEO
Showing up on search engine result pages is a free way to gain traffic and increase visibility for your brand. However, to capture this source of free traffic, you might need help from a few SEO tools. 
Google Keyword Planner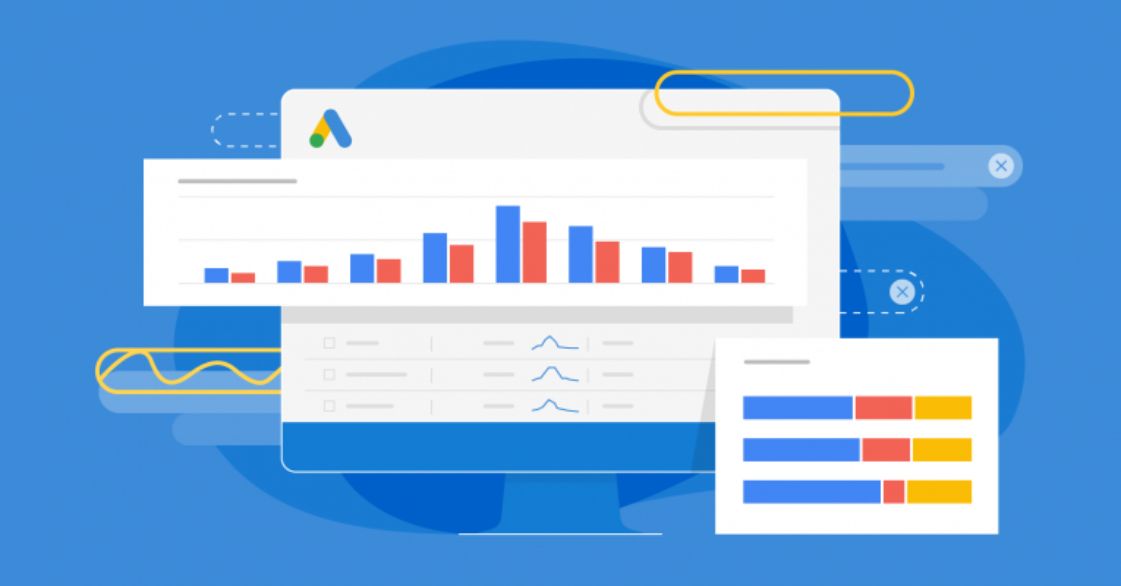 This is a free tool developed by Google. It is meant to be an add-in function for Google Adsense users. However, it does not necessarily require you to use Google Ads to utilize this useful feature. 
Google Keyword Planner provides details about the search volume, clicks, and impressions for keywords. This information can inform what keywords to target.
Ahref

While Google Keyword Planner only provides the volume search, Ahref can deliver comprehensive reports for SEO, where you can derive useful insights to adjust your SEO strategy. But Ahref can be very expensive, especially for small businesses. 
eRank (for Etsy)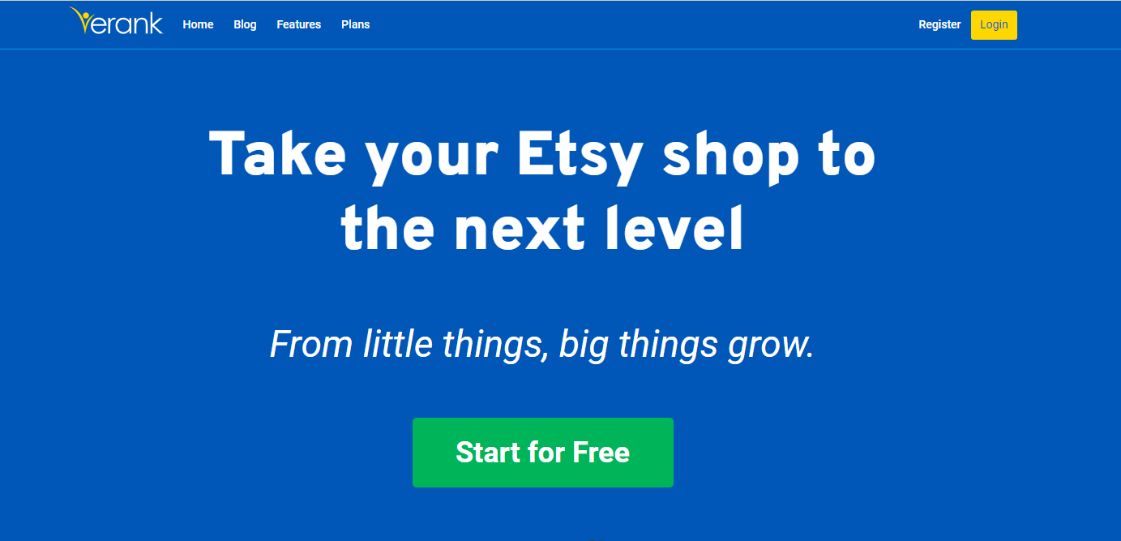 Making your products visible to interested buyers is crucial for sellers on Etsy. One way to improve your products' visibility is through the almighty search box. That's why SEO is important. For Etsy, there are certain practices that you can follow to improve your listings' ranking on Etsy's search engine.
eRank is one of the best tools for Etsy SEO. This tool allows you to discover the frequently searched keywords that you can use for your listings. eRank makes it possible to explore the hot and popular products in the market. Besides, it also helps you to examine how other competitors are ranking and optimizing their listings. 
eRank also provides useful reports for your Etsy store. In general, this tool is very useful for print on demand Etsy business. 
Helium 10 (for Amazon)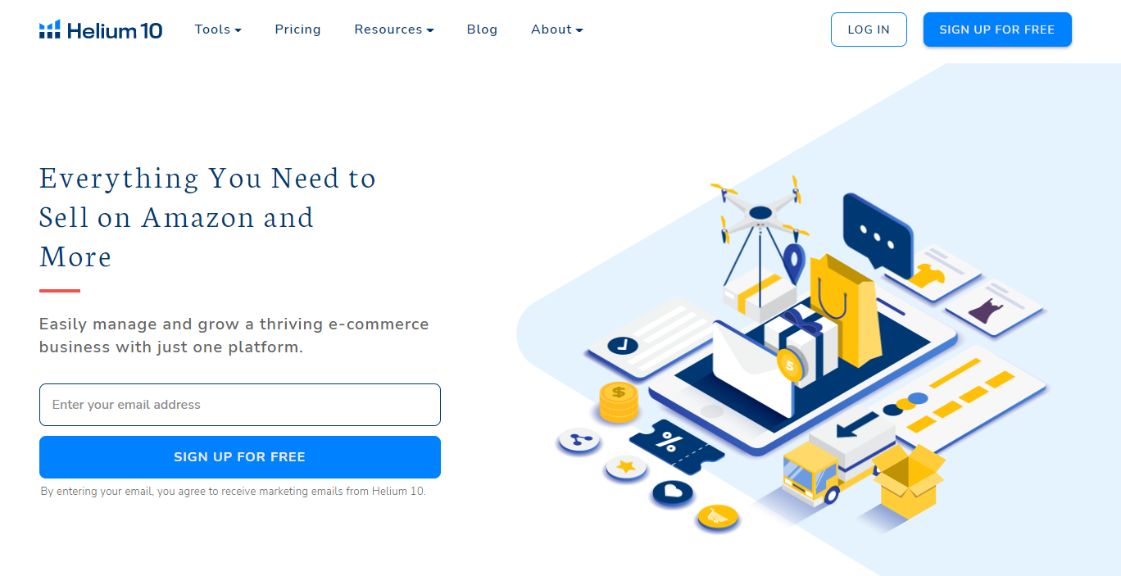 If eRank is the best tool for Etsy sellers, Helium 10 is the best tool for Amazon sellers. Helium 10 is a powerful tool for product research, keyword research, listing optimization, store analytics, operation optimization, and more. With other 22 tools, Helium 10 allows you to make the best out of your print on demand Amazon business. 
Build Profitable print on demand on Amazon with Merchize
Merchize helps you to bring your designs into reality and, of course, create profitable products. Get 20% off for your sample order now.
Advertising tools for print on demand 
In order to run effective ads for your print on demand store, you should learn how other competitors are spending their effort and budgets. Spy tools can be helpful to gain insights into your competitor's paid marketing strategy. 
Facebook Ad Library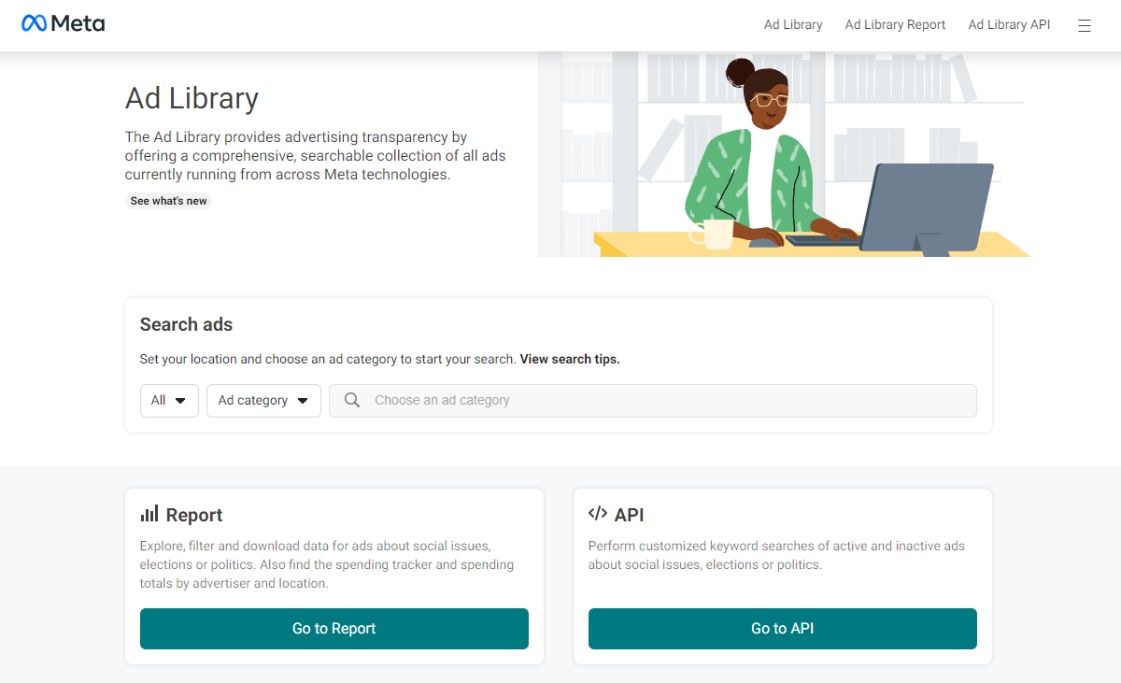 This is an official application provided by Facebook itself. With this tool, you can see what ads your competitors are running. The best part about Facebook Ad Library is that Facebook is offering this product for free. However, this tool only provides limited information regarding the number of likes and shares of an ad. 
PowerAdspy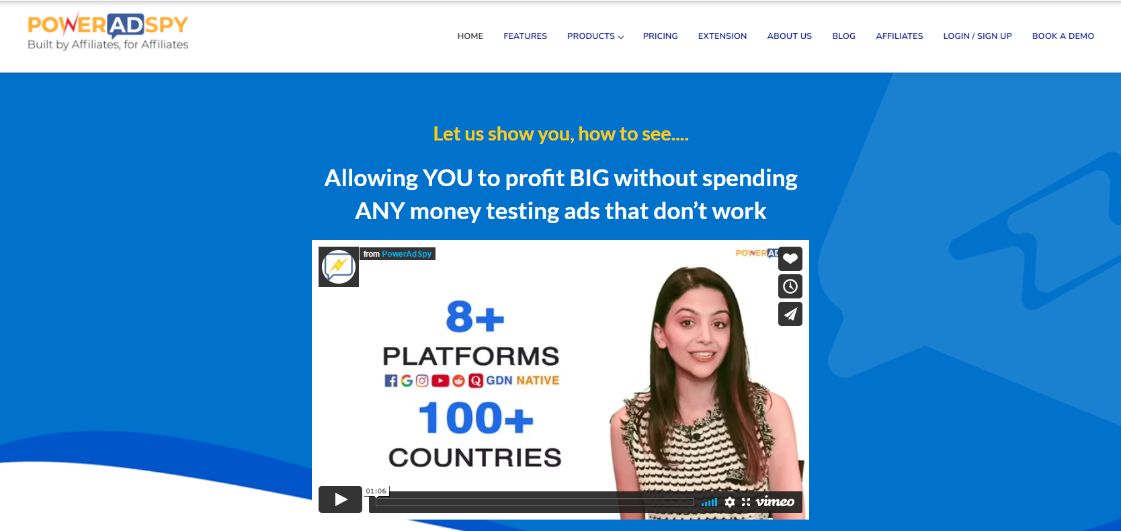 If you want more powerful tools to explore ads on other platforms like Google, Instagram, Youtube, Reddit, and more. This tool allows you to explore top-performing current and past ads on these platforms. It also allows you to see the information regarding the target religion, group age, and other demographic details.
With the available information, you can learn how to create or replicate success for your own ad campaigns.
Conversion optimization tools 
After drawing customers to your print on demand stores with the help of advertising tools, now the important job is to convert visitors into buyers. Besides great product images, product descriptions, and great user experience, you might need aids tools to optimize the conversion rate of your store. 
Unbounce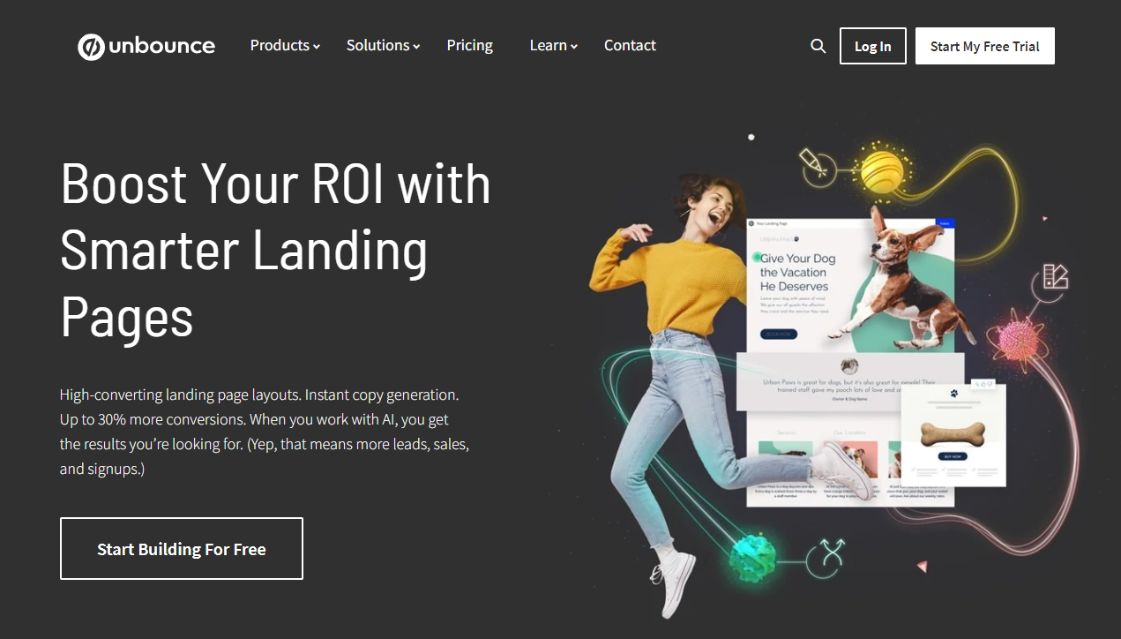 Unbounce is a landing page builder tool that helps you create a high-conversion landing page. The page builder tools allow you to make a mobile-optimized landing page with a high conversion rate. You also get the Smart content feature which helps generate content for your landing pages, emails, and even ads. 
In addition, Unbounce can leverage your landing pages with Smart Traffic. This feature smartly directs the traffic to the most suitable landing pages. With optimized targeting, the conversion rate of a landing page will increase considerably.
HotJar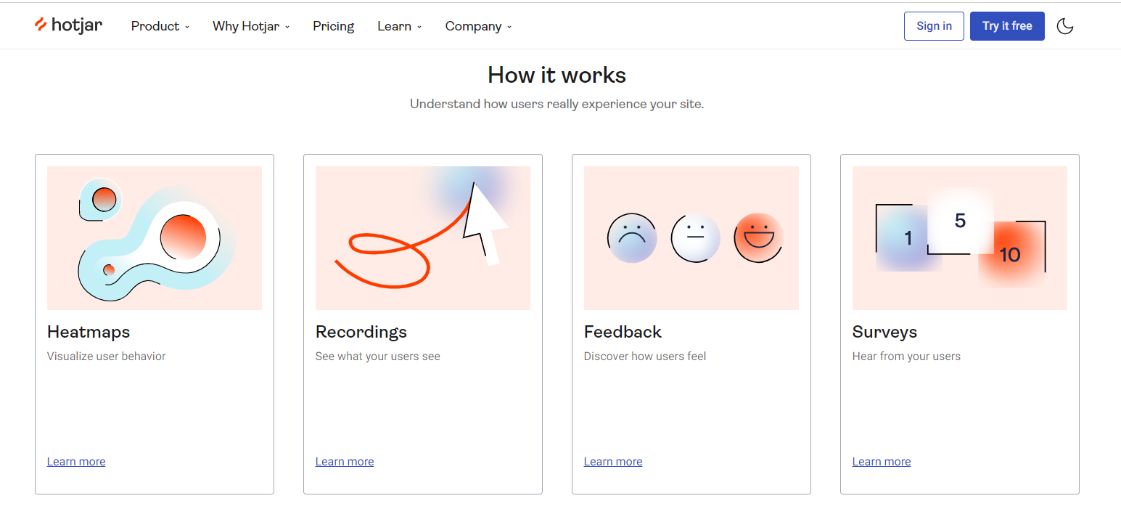 One important aspect of conversion rate optimization is understanding the customers' behavior on your website. HotJar is a useful tool that helps you collect user behavior data and analyze how they are using your website. These data provide valuable insights for optimizing your web pages for a higher conversion rate.
Some key unique features of HotJar are Heatmaps, Recordings, Feedback, and Surveys. These features provide a wide range of data that shows how users click, move, scroll, and navigate through your website. HotJar also gives you smart suggestions to improve your website for a better user experience as well as higher conversion. Besides, you can directly collect user feedback through targeted surveys. 
Barrilliance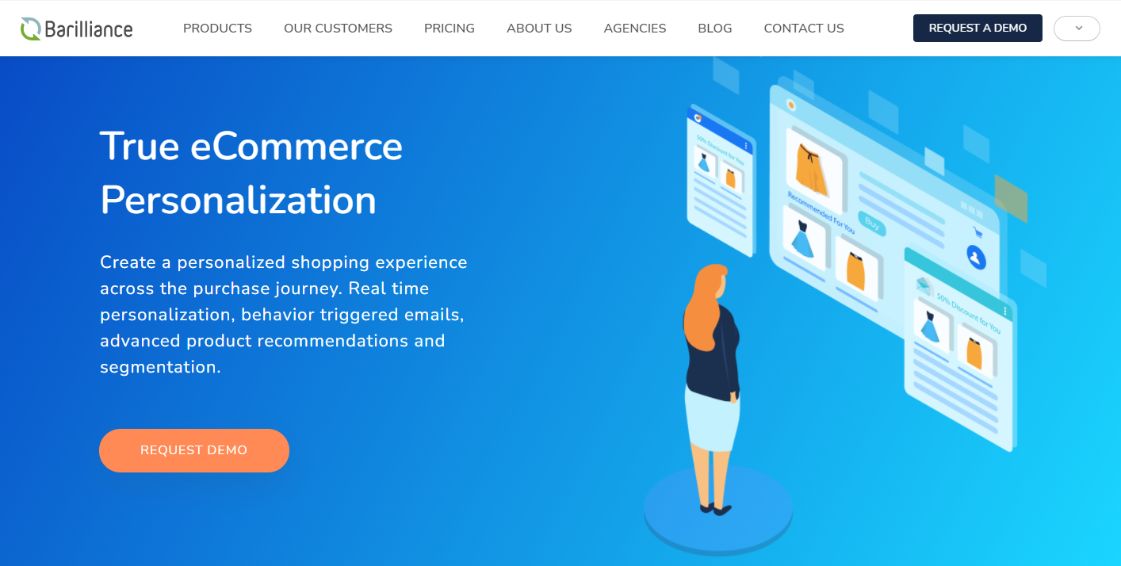 Upselling and cross-selling are two vital tools for eCommerce as well as POD business. Print on demand stores usually offers a large selection of products that appeals to a group of target buyers.
With upselling and cross-selling, print on demand sellers can turn this characteristic into a strength. Barrilliance, with the use of AI, can help to personalize product recommendations for more effective cross-sells and up-sells. Moreover, this tool also allows you to deliver personalized website consent for different visitor segments. 
Barilliance also allows users to send personalized emails to dormant customers and social proof messages. 
Attraqt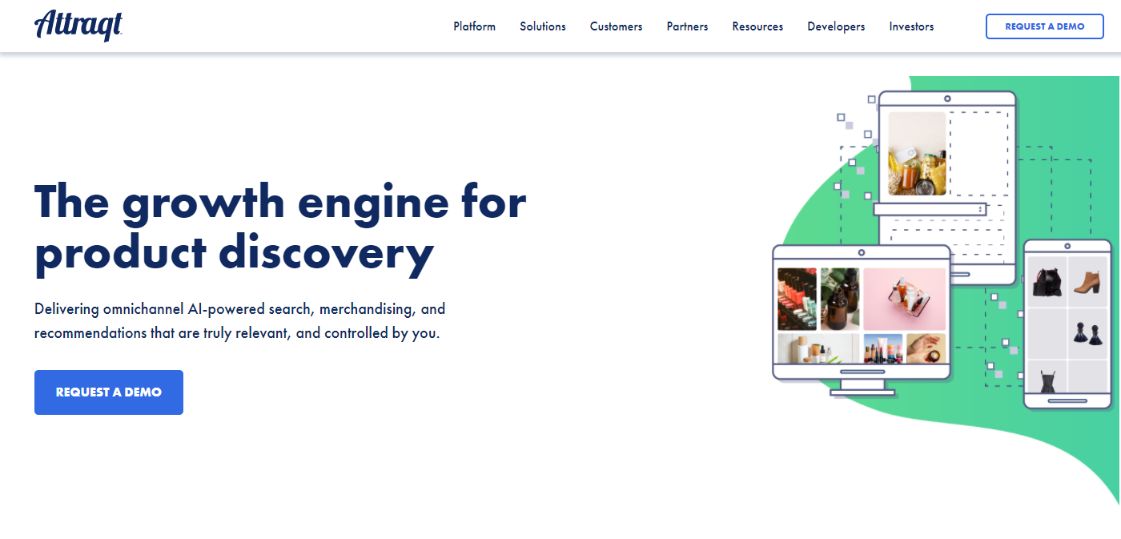 Personalization is one key aspect of modern marketing. Attraqt is a capable tool that helps you customize customer journeys using AI. This tool can provide smart site search, enhance product discovery, suggest similar alternatives, optimize product listing pages, and more. 
Attraqt can help print on demand businesses deliver the right products at the right time, optimizing the conversion rate. 
Google Site Speed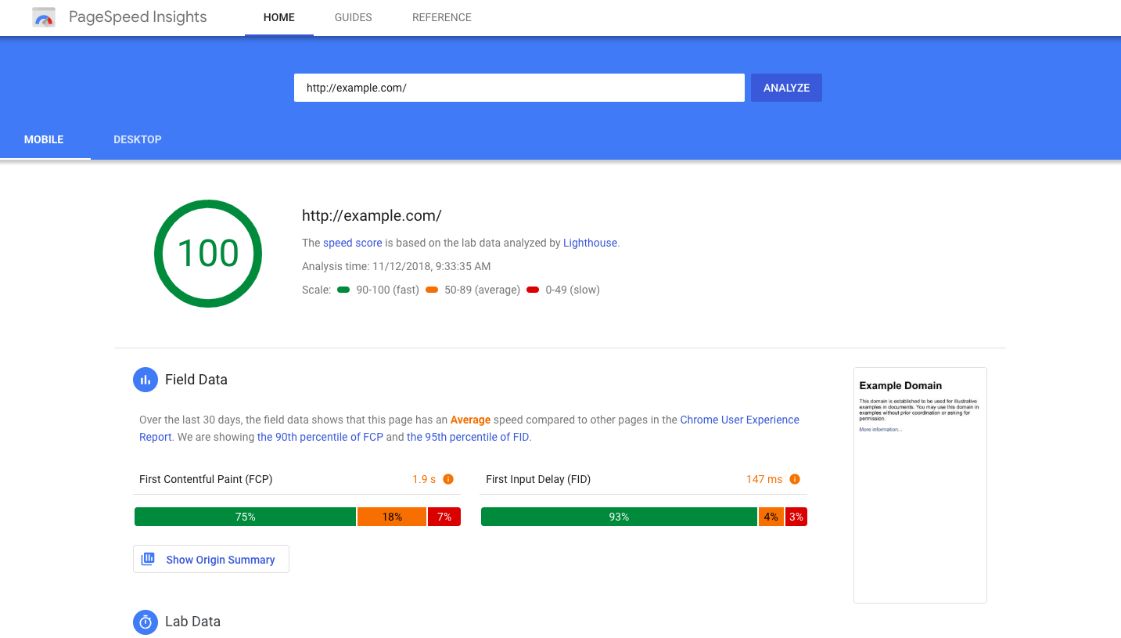 The attention span of the average internet user is decreasing. In this context, online retailers are required to deliver a fast browsing experience on their eCommerce websites. Or else, they are losing customers in a matter of seconds. That's why optimizing site speed is crucial for eCommerce and POD business. Faster loading website is not only good for the user experience but also improves your website's SEO. 
Google Site Speed is a tool developed by Google to measure a website's page speed as well as give suggestions to improve the loading speed and responsiveness of your website across different devices. Plus, Google Site Speed is completely free – There is no reason why you should not apply this tool to your print on demand website.
Google Analytics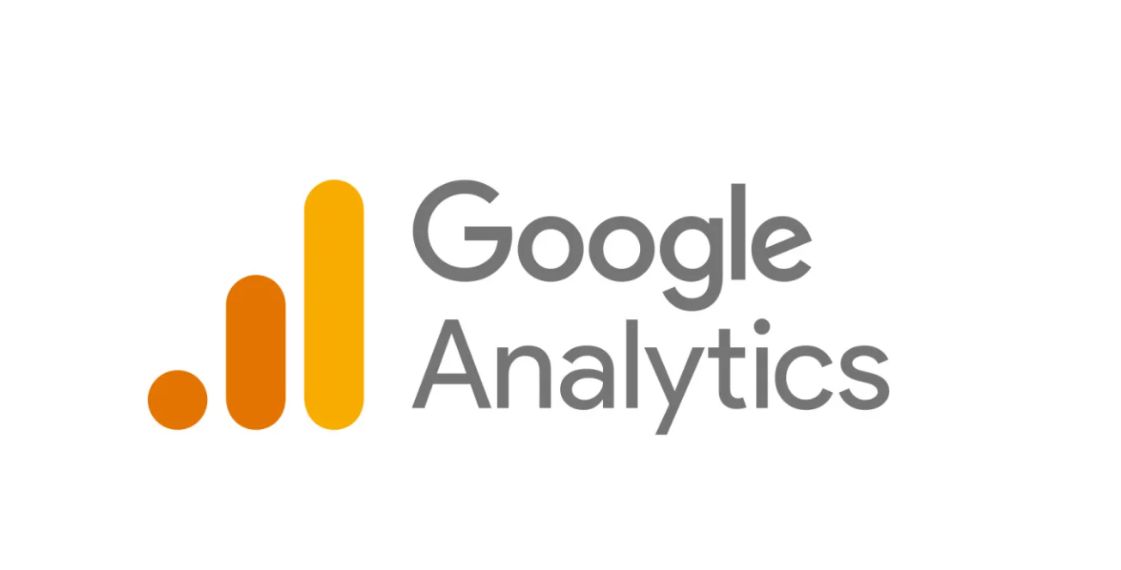 Google Analytics is the number one print on demand tool for web analytics at the moment. Not only powerful, but Google Analytics is also completely free to use. This is one of the important tools that all webmasters need to use frequently.
Besides measuring the key metrics like traffic, sessions, times on site, bounce rate, and more, Google Analytics also allows you to derive more insights like the conversion rate, user flow, traffic sources, to name a few.
Google Analytics offers important insight into your website's performance and how you can improve user experience as well as increase the conversion rate.