Last month, Youtube officially rolled out a new feature that allows creators to connect their Youtube channel with Shopify. This new partnership between two giant tech companies is expected to create new opportunities for creators and merchants to multiply their incomes across channels.
As an eCommerce seller, what does this partnership mean to you and how can you turn this new feature to your advantage? Let's find out!
What is Shopify Youtube Integration?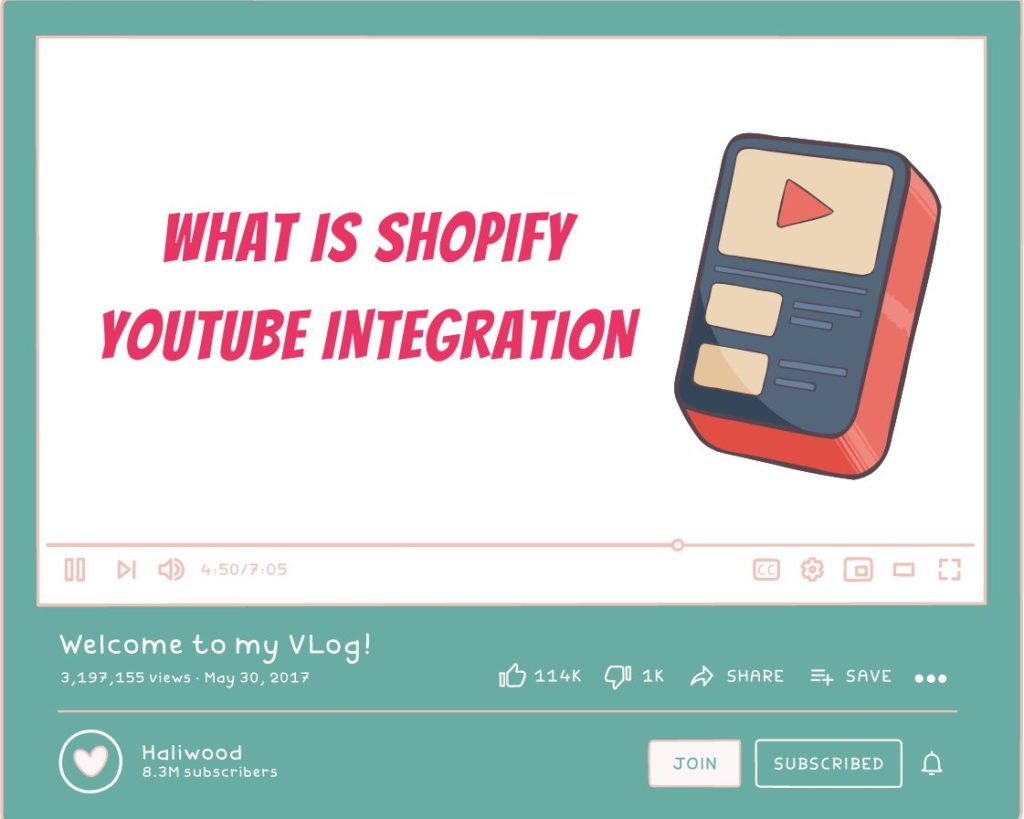 On July 19, Youtube published a blog post announcing that they are launching a new partnership with the number e-commerce platform Shopify.
Under this partnership, Youtube creators who can link to their Shopify stores can now display their products across their channels and utilize Shopify's live inventory syncing.
Youtube-Shopify integration allows viewers to proceed to buy products right on site, without being redirected externally.
Shopify Youtube integration enables creators to:
Establish a storefront on your own channel with Shop tab
Include your products on the end screens
Tag products in your video and live streams
Pin product in the live chat box
What does it mean for creators and merchants?
The integration of Youtube and Shopify makes the purchase process much more seamless and effortless.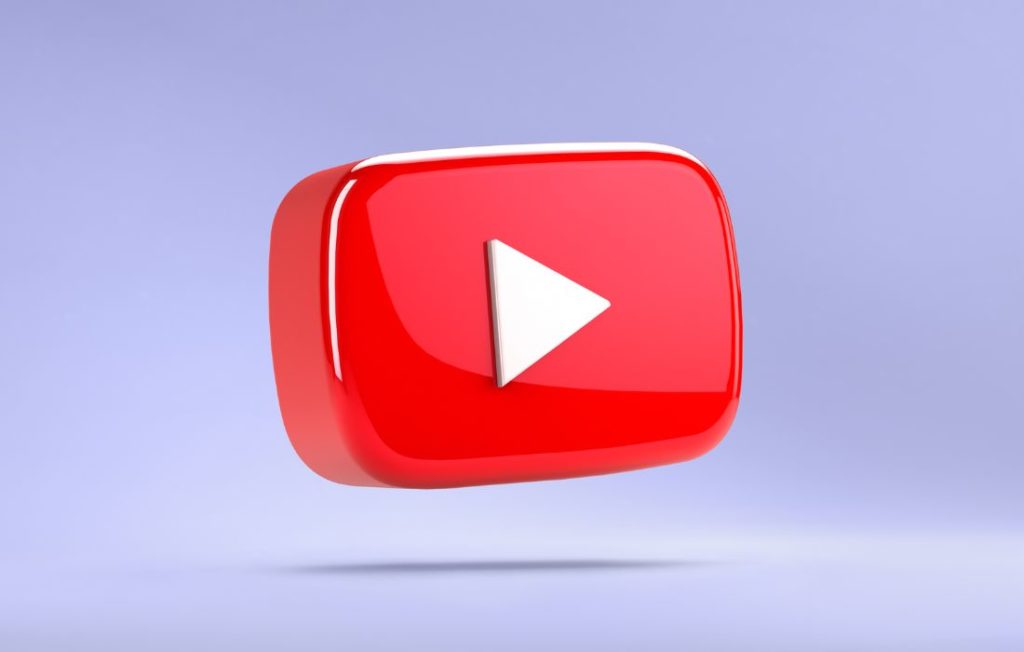 Increasing visibility
Creators and merchants now can show their products right under their videos, at the end of videos, and across other spaces where viewers can find their content and products. Basically, this feature makes it easy for viewers to find your products. Increasing visibility will help to boost sales significantly.
Syncing across channels
After being integrated with Shopify, your products listed on Youtube will be automatically synced to your Shopify. Updates on your Shopify store, for example, adding or removing products, will be immediately reflected on Youtube. It makes cross-channel management more easy and effortless.
Real-time inventory sync
Once synced with Shopify, your product's inventory will be updated on Youtube in real-time, enforcing a transparent and seamless buying experience. Your viewers will see right away if a product is out of stock and won't leave feeling disappointed.
On-site purchase
It is now possible for viewers to purchase a product on your Shopify store without leaving Youtube. This simple update will help to minimize purchase drop-offs because of unjustified reasons like unstable internet connection or slow loading speed.
With the introduction of the on-site purchase feature, you can offer an immediate buying prompt for interested viewers. Creators can also avoid the situation when viewers see recommendations, like the product, then leave Youtube to find similar products somewhere else.
Shop tab
After integrating with Shopify, you can unlock the Store tab on your Youtube channel. This new tab can serve as an online storefront. Here you can display your merch and attract viewers who visit your channel.
In addition to all the exciting features mentioned above, channel owner who connects to Shopify also benefits from Youtube Shopping features like live shopping.
Who are eligible to connect Youtube to Shopify?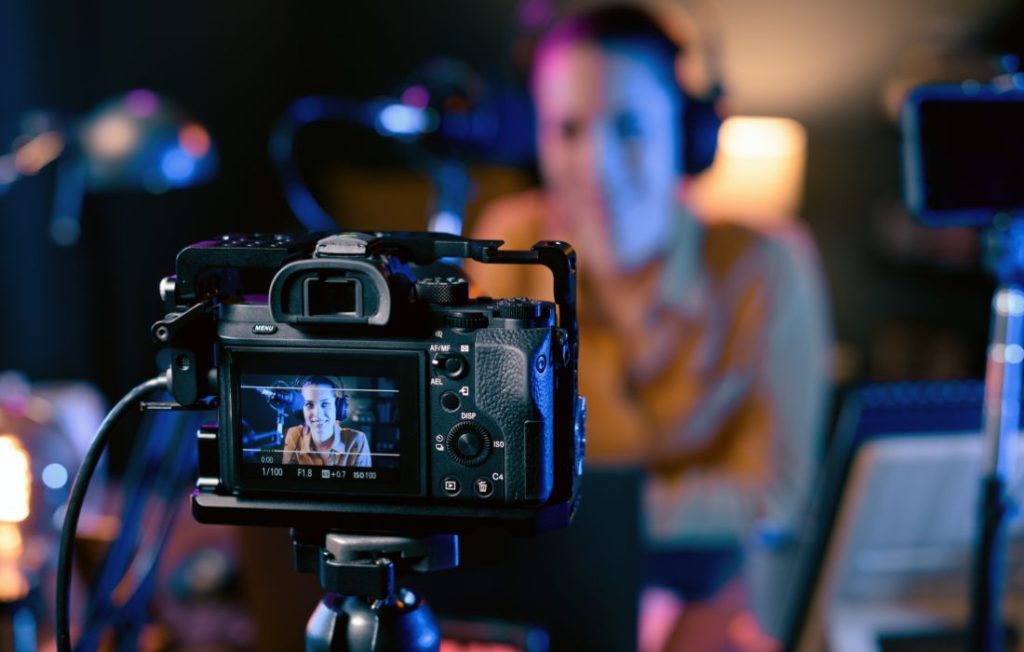 Not anyone who owns a Youtube channel can connect their channel with Shopify and access all the benefits it has to offer.
Youtube sets certain criteria for creators who can use this feature. Let's see if you are eligible to take advantage of high-level Youtube-Shopify integration.
Your channel must be able to turn on monetization
You must be based in an eligible country or region (locations where Youtube Partner Program is available)
Your channel must have at least 10,000 subscribers or be approved as an official artist channel.
Your audience setting is not labeled as "made for kids", or doesn't have a "significant number of videos" and is set as "made for kids".
Your channel must follow Youtube's monetization policies and doesn't violate their rules.
How to connect Youtube with Shopify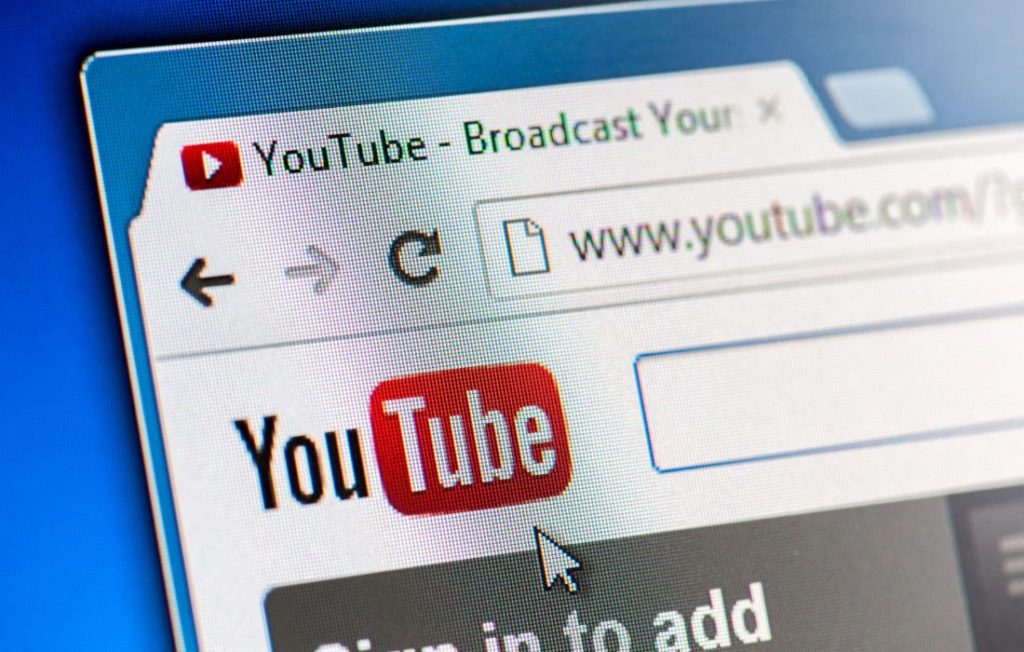 If you meet all the mentioned criteria, congratulations, you are eligible to make use of Youtube and Shopify integration. In the following, we will give you detailed instructions on how to connect Youtube with Shopify.
Go to Youtube Studio
Select Monetization on the left menu
Select Shopping > Connect Store > Shopify > Select "Continue" (Shopping tab only shows if your channel is eligible)
Afterward, you will be directed to Shopify to finish the integration process.
Sign in to your Shopify store
Search for "Google Channel" and select "Add App"
Click "Add sales channel" on the top right of the screen
Click "Connect Google account" and sign in with your account
At this step, you must make sure that you have completed all the following requirements:

Adding a valid payment method
Creating an online store
Adding a refund policy and terms of service
Adding contact information to your online store

Next, select "Confirm that you've added contact information to your store".
Add your Google Merchant Center account (create a new one if you don't have one)
Add and verify your phone number.
Confirm to agree to Google's terms of service
Click "Complete setup"
Now, you are basically done with the setup process. When your products are approved, they will be shown up on Google (and Youtube, obviously).
At the "Youtube Shopping" box, select "Get started"
On the next screen, you will see a list of requirements for Youtube-Shopify connection. Then, click "Continue".
Next, on "Select a Youtube channel" box, click the dropdown and select a Youtube channel you want to connect to.
At the end of the page, click "Complete setup"
At this point, you have completed every step required to set up your channel for Shopify integration. You will have to wait several business days to get approval. After your products are approved, your products will be available to display on YouTube.
How to sell products and merch on youtube
In order to sell merch and products on Youtube, you must be qualified to join Youtube Shopping as well as to integrate with Shopify (if you are selling on Shopify).
To fully take advantage of the benefits of selling on Youtube, you should consider switching to Shopify or adding a Shopify store to your sales network.
With Youtube and Shopify, you can push your products on YouTube and reach a large audience on this platform as well as connect to your subscribers.
But how to make products to sell on YouTube?
Print on demand can be a super convenient way to start selling merch for creators on YouTube.
For those who don't know, print on demand is a business model that allows you to work with a third-party supplier who manages your stocks and delivers your products. Moreover, you won't have to pay to buy products upfront, no minimums. Instead, you will only be charged once the order came. What's unique about print on demand is that you can use your designs for your products and products are only made and printed after customers make orders.
Why print on demand is the best solution for creators?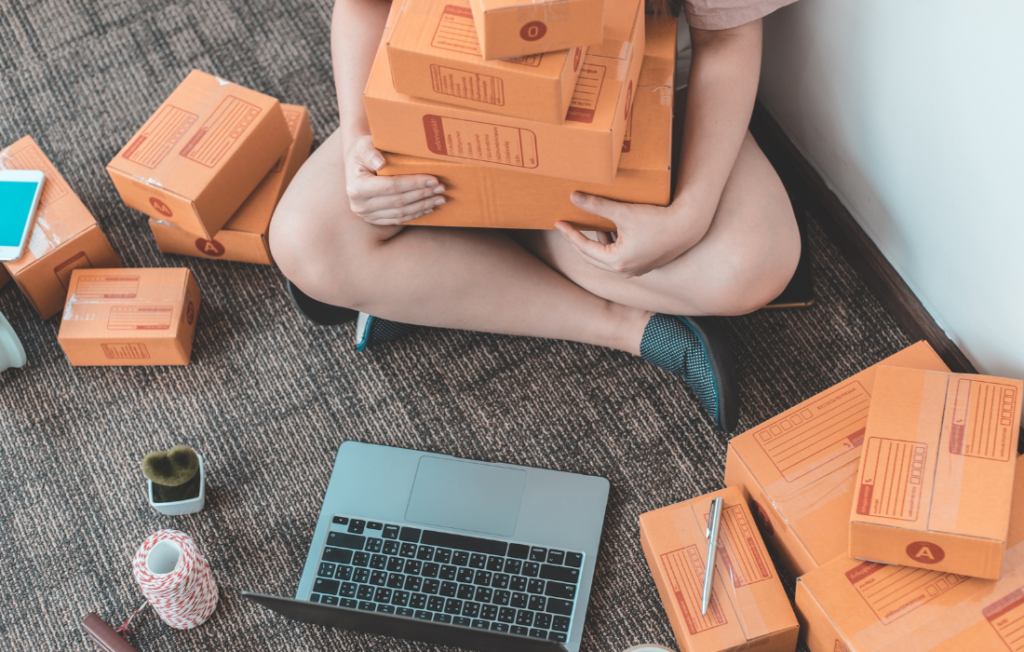 Print on demand can be a great option for creators to monetize their channels further. It is a convenient and stress-free way to start selling merch. Here's why as a creator, you should choose print on demand:
Easy to start: Starting print on demand business is a straightforward process. If you are a YouTube creator and want to start selling, you should open a Shopify store to integrate directly to YouTube. Then you can integrate your store with your chosen print-on-demand supplier.
With Merchize, you can connect our fulfillment system with your Shopify store in just a few steps. After that, orders from your store will be automatically synced to your platform, pushed to the production stage, then delivered to your customer's door – all without your intervention.
No minimum required: If you are selling merch in the traditional way, you might have to commit to a certain amount of products and pay upfront. Then your selected printer will make them in batches. But for print on demand, you won't care so much about buying or printing products – everything is made and printed only when an order arrives. Even if there's only one single order for a product, print on demand supplier will make it for you. 
Automated and stress-free process: When selling with print on demand, all you need to do is to create your design, upload designs to your store, and then promote them to the right audience. The rest, including production, packing, and shipping, is handled by your print-on-demand supplier. 
For a creator, selling merch is not the main focus of your work but creating valuable and interesting content. Print on demand can free you from all the hurdles of maintaining a merch line. What you need to do is focus on what you are doing – creating great content and delivering it to the right audience. 
Establishing a strong connection with your audience is good for your career as a content creator and also helps to promote your merch line. 
Ready to start your own line of merch with print on demand?
With the launch of the YouTube-Shopify integration, it has never been easier to start your print-on-demand merch line. 
Merchize offers a convenient way for creators to start selling merch on YouTube. 
It costs nothing to start selling merch with Merchize. Absolutely no hidden charge. We only charge you once the order comes. 
We offer a wide range of products with excellent quality. Not only clothing, but you can also sell many other items from various categories,  like clothing, home decor, accessories, and more. You can pick and choose whatever products that appeal to your target audience. 
For example, if you're creating content about work-out and a healthy lifestyle, then you probably want to sell work-out gear like sleeveless hoodies, sports shorts, sports bras, leggings, and more. Merchize can provide you with plenty of options like these. 
Visit and dig into our product category to find products that best suit your content and audience. 
Merchize offers competitive pricing – the best you can find in the market – for a wide range of products. We also offer tiered pricing – the more you sell, the larger profit margin you get. Merchize always supports you to make the best out of your print-on-demand business!
YouTube is continuously growing. More than a space where you can share your knowledge and creativity, it also offers a wonderful platform for you to create a stable source of income and possibly, a thriving career. With print on demand, you can extend and grow your YouTube career further! And Merchize is more than happy to help you to achieve your goals and establish a successful merch line. 
Let's wait no more and start now!
Create Your Own Print on Demand Business with Merchize
Merchize helps you to bring your designs into reality and, of course profitable products. Get 10% off for your first 10 order fulfilled via Merchize!