Running an online store business could be challenging sometimes, and so is the task of selecting products to display on your store. Everybody focuses a lot on product quality when it comes to
T-shirts
, however, it is not the only thing that can make your product become outstanding.
The one drawback of print-on-demand services is that it is hard for you to see or truly feel what your selected T-shirt looks like or whether it is suitable for your demand. And you can only get the idea of the product so much by reading all the descriptions or reviews. We understand it, that is why we want to make it easier for you. We did some research, created a comparison among our best quality T-shirts, and tightened our best selection. The below list is our top 5 T-shirts:
We are about to compare all these T-shirts in terms of
fabric transparency, weight, and composition
. However, we are gonna go through this simple checklist for each of the aspects before we specifically compare them in detail.
| | | | | | |
| --- | --- | --- | --- | --- | --- |
| | Classic Unisex T-shirt | Bleached T-shirt 2D | Short-Sleeve Raglan T-shirt | Reflective T-shirt | All-over Print T-shirt |
| Style  | Unisex | Unisex | Unisex | Unisex | Unisex |
| Fabric | 100% cotton | 100% cotton | 100% cotton | Combed cotton | Polyester |
| Inside label | ✔ | ✔ | ✔ | ✔ | ✔ |
| Sleeve print | x | x | x | x | ✔ |
| Sizes | XS – 6XL | XS – 6XL | XS – 6XL | XS – 6XL | S – 5XL |
| Price | $5.70 | $6.50 | $8.49 | $9.95 | $11.50 |
This checklist test may figure out some suitable products for you, but we aim to provide you with more clear information together with a better comparison of our products, which could reassure you with your future decision.
What are the best quality T-shirts for printing?
Remember one thing that
not all fabrics are the same
and created equal, especially when we talked about the quality of
T-shirt
fabric. Printers use fabrics in the same way that artists use canvases. A poor-quality canvas can detract from a magnificent picture, and the same can be true of a T-shirt. This is why textiles are crucial. But first, we must comprehend how fabrics are classified in order to comprehend the complex interaction between fabrics and printing.
When it comes to customizing wholesale T-shirt printing, the classification varies slightly depending on how the garments are made.
Cotton and polyester-based
clothing are the most popular in the printing industry. Let's take a closer look at this now.

Screen printing
This is a method of printing on fabric using ink applied through a silkscreen. Only the permeable portions are porous to the ink. Water-based inks are commonly used by screen printers, and they work beautifully on cotton. This means that the
best shirts for screen printing
are definitely cotton ones.

Direct to garment printing (DTG printing)
This method functions similarly to an office digital printer, but without the paper and with the addition of fabric. It's best for intricate designs that require a lot of detail and color diversity. Unlike screen printing, which can utilize a variety of inks, DTG uses only water-based inks. The
best quality T-shirts
for this printing technique are surely 100% cotton. You can see our
print on demand 100% cotton T-shirt
for only $5.70. Make sure to note this down for the best final product results. 

Transfer printing
There are many different types of transfers, including CAD-cut vinyl, which is a sort of transfer that involves cutting a design out of self-adhesive vinyl with a computer. Heat is used to transfer the design from a certain type of paper to the garment in most cases.
Transfers are the most adaptable printing process, as they can be used on practically any surface. However, just because any fabric can be used does not mean it will operate in the same way. Because most transfers are made of plastic, they adhere to synthetic materials quite effectively. This means that the
best shirt to print on
when applying transfer printing technique is polyester tee.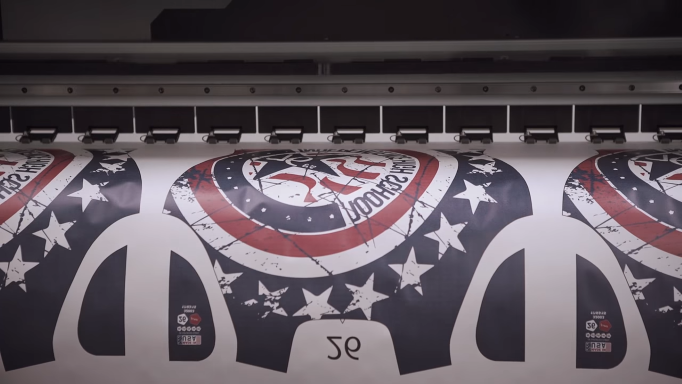 All-over printing
All-over printing or sublimation printing is one of the most cutting-edge printing techniques available. Since it is different from others, it melts pigments into the fibres rather than printing it. Rather than adding another layer to the clothing. This is the process used for large-scale prints.
The best shirts for sublimation
are ones designed with synthetic materials, primarily polyester, based on the way it works. To put it another way, the color would not attach to a different type.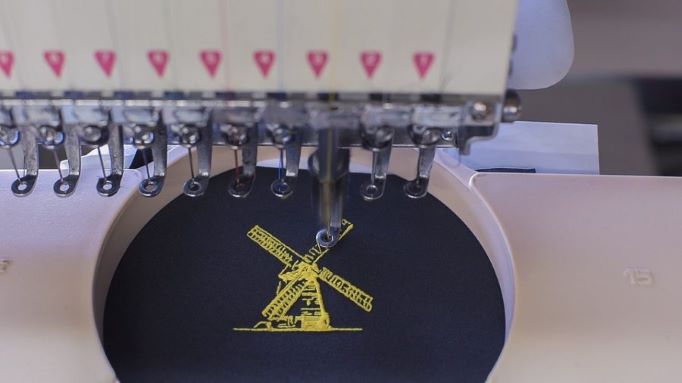 Embroidery
Because it's an embellishment rather than a printing technique. As a result, embroidery has its own set of needs. Instead of absorption, we're seeking for sturdiness in this scenario. The more durable the fabric, the better its chances of surviving the process. Not all materials can withstand multiple needles being drilled at the same time. The tighter a fabric's weave, the better it will work.
What are the differences among these best quality T-shirts for printing?

Fabric transparency
T-shirts could be made from various types of fabrics – from thick cotton to thinner combed cotton, or polyester. Typically,
weight and color decide the opacity or transparency of tees
. The thicker fabric is the more opaque it would be, and the closer to white color is the more it would show through.
To some extent, these are not the only things you need to consider. The fabric weave and yarn type are other things you need to consider as well. Tees with 100% cotton and polyester tend to be sheer compared to other fabrics. 
While many people will never have a problem with opacity, there still exist some who figure this to be the most crucial part of their tees. People with darker skin, or men with hairy chests are most likely to have problems with fabrics showing through, which means they would care a lot more about fabric transparency aspects. 
Since Merchize's top 5
best quality T-shirts
are all made with thick and soft fabric types. No doubt that not only can these tees bring wearers the most relaxed and comfy feeling but they can rest assured wearers with no see-through awkward situation on a daily basis. 
Fabric composition
Cotton, polyester, rayon, and maybe others are the most popular T-shirt materials, and they make up the great majority of T-shirt fabrics. However, each of these contains extra details and variations that are crucial to comprehending the garment they make. For example, not all cotton is made equal, and the variance in cotton fabrics has a significant impact on the final result.
This post will show you the difference among these fabrics and by the end, you will surely be well-prepared next time you are in
our product catalog
.
Polyester
Polyester is a synthetic fiber made out of plastic fibers that have been spun and processed to form a strong yet soft yarn. To make lengthy, extremely fine strands, molten plastic is extruded through a showerhead-like plate. These fibers are then spun together before being heated and stretched, resulting in soft, flexible fibers similar to natural fibers. In comparison to natural fibers, polyester has a few advantages. It's more abrasion-resistant and resistant to wrinkling, and totally hydrophobic. Polyester T-shirts are definitely one of
the best shirts for sublimation
printing.

Cotton
Cotton is popular because it is inexpensive, breathable, and absorbent. However, despite being the most well-known material, it is also the most complicated in terms of quality variation. Now, when it comes to T-shirts, the
best quality T-shirts for printing
might be tough to define because it all depends on personal preference and what you're searching for.
A T-shirt with a tag '100% cotton' is similar to 'carded open-end cotton' (COE cotton). The term 'carded open-end' refers to the process of spinning raw cotton into yarn that is then used to manufacture t-shirt fabric, rather than the cotton itself. This type of cotton is preferred by many people because it comes with a super affordable price. 
Carding incorporates more tiny cotton fibers, resulting in a higher end yield for producers. Open-end spinning is also 7 times quicker than the next fastest approach. There are no advantages in terms of durability or softness; rather, it is a more cost-effective solution that allows you to get more bang for your dollars. These
best quality T-shirts using COE
are ideal for promotional handouts or hilarious giveaways – anything where saving money is a priority.
Combed cotton
Combed cotton is brushed and combed again to better align and straighten the cotton fibers while also eliminating some of the short fibers that would otherwise protrude from the yarn. Because the individual strands are longer, more uniform, and more securely linked, the T-shirt fabric is softer and smoother than if the yarn had just been carded. However, it raises the cost slightly because it not only adds a step to the production process, but it also means that more raw cotton is discarded, lowering the ultimate output.
In a normal t-shirt, combed cotton is very near to the highest quality cotton and definitely the
best T-shirts for printing
. Again, it's a little price increase, but it's frequently worthwhile if the comfort and durability of the t-shirt material are important to you.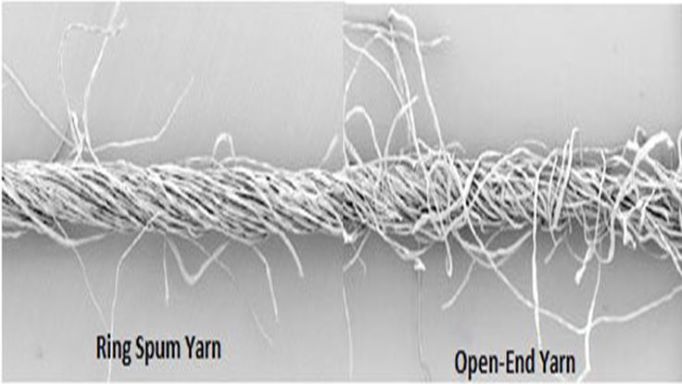 Ringspun cotton
Cotton yarn made with the more conventional way of pulling out cotton bundles and securely twisting them around a spindle is known as ring-spun cotton. When compared to COE, this spinning method does a better job of aligning and binding the fibers together, resulting in a much softer and smoother T-shirt fabric. This not only improves the feel of the
best quality T-shirts
against your skin, but it also improves the print's softness, smoothness, and consistency.
Airlume cotton
In addition to the advantages of combing and ring spinning, Airlume offers a more thorough and refined production process that results in a softer and environmentally friendly t-shirt fabric. It claims to utilize a more thorough combing method that removes more undesirable cotton strands while only leaving long staple cotton behind. Staple simply refers to the individual fibers, so a long staple simply indicates a long fiber.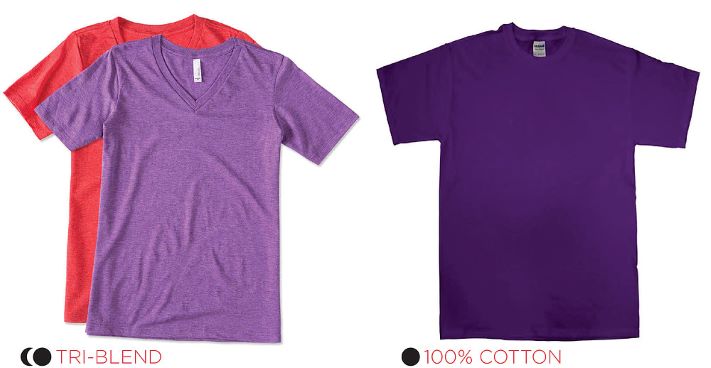 Triblends
Triblends are created based on the combination of cotton, polyester and rayon. This combination produces a fabric with all the right softness, stretch, and comfy at the same time. We did discuss the advantages of combining polyester and cotton, but the addition of rayon raises the softness meter to new heights. 
Many of the available triblend T-shirts are so silky that you will want to stop and show someone how amazing they feel. No surprise that because they're at the top of the softness hierarchy and are created with more expensive materials, they are also among the most expensive. Triblend tees are definitely one of the
good quality T-shirts for printing
.
In fact, it is important to us that garment decorators know the advantages and disadvantages of cotton and polyester fabrics, and of course the cotton/polyester blended fabrics.There are pros and cons to both types. Knowing those facts will help you narrow down which fabric type is best for your clients. Since most of our T-shirt products are made of cotton and polyester, we are gonna give you a quick comparison between these two common types of fabrics.
Cotton
Polyester
Advantages

– Natural fibers free of chemicals

– Breathable – Great option for hot weather

– Hypoallergenic and does not irritate skin

– Burns as opposed to melts like polyester

– Strong

– Flexible

– Dries quickly

– Resists wrinkles and shrinking

– Inexpensive

Disadvantages

– Natural fibers wear down faster

– Holds moisture longer (can be advantage in hot weather)

– Prone to shrinking

– Tends to stick to perspiring skin

– Not as breathable

– Temperature sensitive

– Subject to dye migration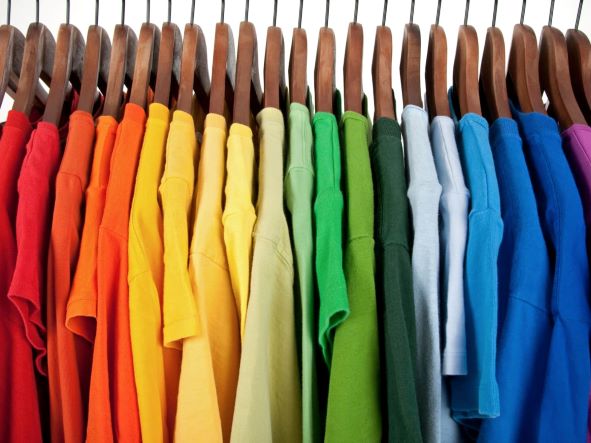 Weight of the fabric
The fabric's weight is expressed in square yards or meters. Heavyweight shirts are often carded open-ended, while lower weight shirts are combed and ring-spun and weigh between 5 and 6 oz. Tri-blends are also exceedingly light, which is one of the reasons they are so popular. The average lightweight shirt weighs 3 to 4 ounces.
The best quality T-shirts for designers
How to determine the best quality T-Shirts for printing? 
Now that you have a clearer view of different types of fabrics together with their pros and cons, you may want to know more about the best shirt to print on your designs. We would like to provide you with further details about our top
5 best quality T-shirts for printing
.

The Classic Unisex T-shirt is made with 100% cotton which can provide wearers with thick and regular fit. It is a perfect combination of affordability, comfy, high quality and fit. This print on demand T-shirt is designed with a crew neckline, short-sleeves for comfy and taped necks, double-needle sleeves for durability. This tee is one of the best options if your customers are looking for
good quality T-shirts for printing
.
Features:
– 6.1-ounce, 100% cotton
– Double-needle neck, sleeves, and hem; roomy unisex fit
– Printing technique: Direct to Garment
– Colors: Black, White, Red, Navy, Sport Grey, Deep Forest, Light Pink, Dark Heather, Kelly Green, Royal Blue, Purple, Gold, Brown, Orange, Light Blue
– Sizes: XS – 6XL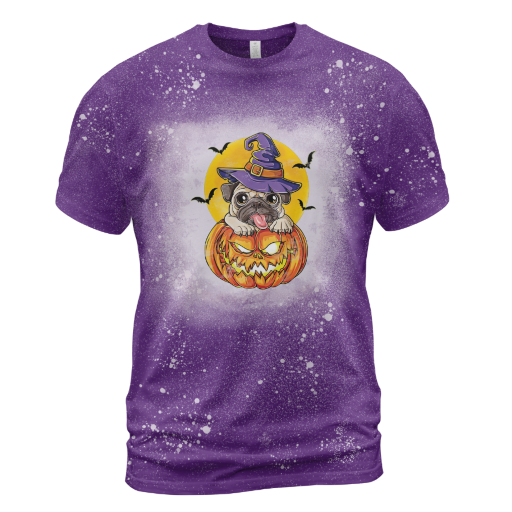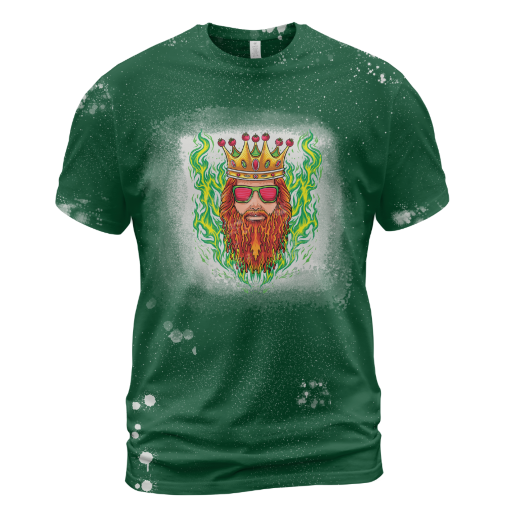 The Bleached T-shirt 2D is another option for ones who are searching for affordable
best T-shirts for printing
and also ones who prefer eye-catching and outstanding tees. This tee is gonna help wearers stand out from the crowd with its innovative bleached design. It is suitable for street wear or work outfit based on the fact that it is made of 100% breathable and comfy-to-wear cotton fabric.
Features:
– 100% cotton
– Printing technique: Direct to Garment
– Colors: Black, Red, Navy, Deep Forest, Light Pink, Kelly Green, Royal Blue, Purple, Gold, Brown, Orange, Light Blue, Dark Heather
– Sizes: XS – 6XL


If your customers are looking for a tee that looks simple, sporty, clean and comfy at the same time, this Short-Sleeve Raglan T-shirt is definitely ideal for them. This shirt is also made from 100% cotton material that is incredibly soft and comfortable. This creates a smooth surface which is great for direct to garment printing. This shirt has a modern and contemporary fit. It has a nice unisex loose fit and would be a great fashion tee. It's inexpensive without sacrificing quality or comfort.
Features:
– 100% cotton
– 2D pictures can be printed on the front and back.
– Soft and elastic with high sweat absorption and moisture absorption. 
– Printing technique: Direct to garment
– Colors: black, white, red, sport grey, navy, gold, royal blue, kelly green, brown, purple, deep forest, orange, light blue, light pink, dark heather.
Able to be customized up to 5 colors on the neck parts, 2 sleeves, 2 front and back of the shirt.
– Sizes: XS – 6XL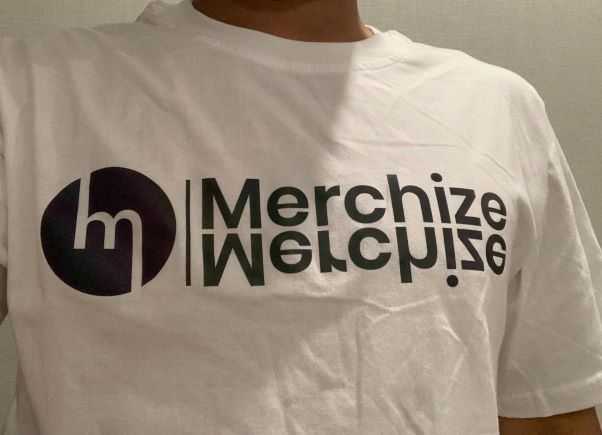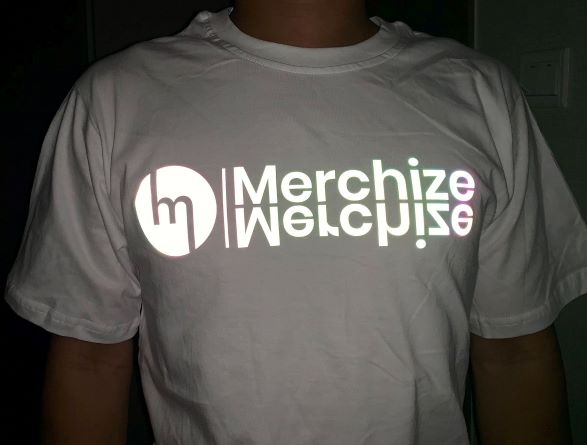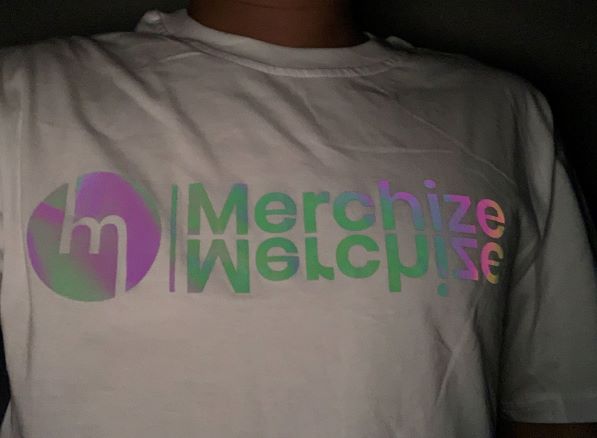 The Reflective T-shirt is the only tee on our favorite list that is not made from 100% cotton. It is made from a unique soft-style combed cotton. This material is super soft and comfy. The reflective T-shirt printing will bring a breath of novelty to your customers' wardrobe. Whether your customers are strolling around the town or hanging out with friends at night, this
best quality T-shirt
can surely make you more outstanding with any direct light source that performs the reflective design, creating a stunning effect.
Features:
– Soft-style combed cotton
– Double-needle neck, sleeves, and hem; Roomy Unisex Fit
– Printing technique: Direct to garment
– Colors: Black, White, Red, Navy, Sport Grey, Deep Green, Light Pink, Dark Heather, Kelly Green, Royal Blue, Purple, Gold, Brown, Orange, Light Blue
– Sizes: XS – 6XL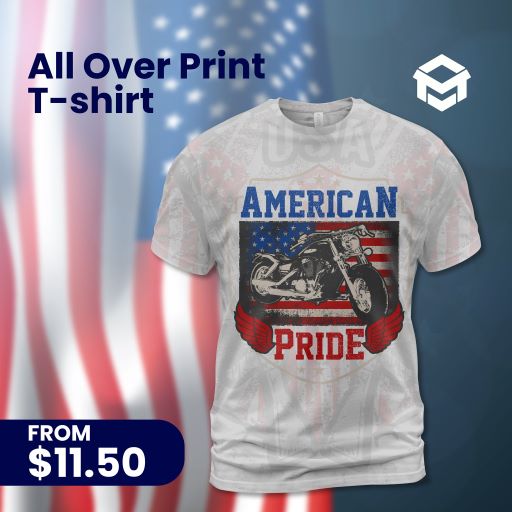 This All-over Print T-shirt is made of 100% polyester so no doubt that this tee is super lightweight and flexible. This tee is an affordable T-shirt with a fairly loose fit and a slightly longer length. It is surely one of the
best shirts for sublimation
printing since the material will rest assured your customers with no wrinkling or color bleeding after washed or long time usage. This one is also a good option for ones looking for a great low-cost T-shirt and maximising the profit margins.
Features:
– 100% polyester
– High-quality materials without fading, cracking, peeling, or flaking vibrant colors that won't fade
– Double needle hems and neck band for durability
– Printing technique: Sublimation
– Sizes: S – 5XL
Quality and fit are crucial, but don't overlook the price. Consider your company and your customers carefully. Take into account your profit margins and how much your target customers are ready to spend for one of your personalised branded T-shirts.
What to consider when looking for brands for the best quality T-shirt printing?
It makes no difference if we have the best ink, the best machinery, or an incredible designer. The ultimate product will not be sharp if the clothing is not suited for printing. So, which T-shirt should you wear? It's the one that checks off all of the following aspects:
Fabric
The most common material for printing is 100% cotton and it is preferred for most screen printers because it can ensure the color turns out sharp and vivid. Many people prefer combed cotton since it also brings softer, nicer, and prints a bit better.
The second most common choice is 100% polyester. As we have already mentioned, this fabric creates the
best shirts for sublimation
printing. Due to the unique blend, this material is also soft, and the color can be heathered with drops of grey or black.

Shrinking Factor
Personalization is much easier with garments made of non-shrinking materials. These textiles have extra texture, which helps them maintain their shape and size after washing. This means that the image will last longer and will be more colorful and vivid.
Seams and Construction
We can now pick between seamless T-shirts and traditional sewn T-shirts. Each has its own set of advantages. Seamless shirts are more versatile than regular tees since they can be worn with any design. There is also no need to press the seams, so they are always ready to go. T-shirts with seams, on the other hand, have a more tailored fit and can be customized.
Frequently Asked Questions
Which brand T-shirts are the best quality?
Merchize offers you with various options of
best quality T-shirts for printing
with super competitive price ranges from $5.70 to $10.45. All of our T-shirt products are made with high-quality cotton and polyester fabric which could provide wearers with the most breathable and comfiest feeling while using. All Merchize print on demand T-shirts are printed with modern technique to make sure the design and color of products will not fade away after a long time of usage.
What type of printing is used for T-shirts?
Merchize currently applies 3 main printing techniques for our
best quality T-shirts
including
direct to garment printing
, dye sublimation printing, and heat transfer printing. Each printing technique will be suitable for each different type of fabric as we mentioned above. You can read through this post as a guide to decide the right T-shirt fabric based on your demand and also can contact our support team for further details.
How much does it cost to get a shirt DTG printed?
Merchize offers you with various options of
best quality T-shirts for printing
and a super competitive price range. For example, not only does our basic classic unisex T-shirt own soft and comfy fabric material but it also comes with affordable base cost of only $5.70. You can find more information through our
product catalog
.