SELL PRINT ON DEMAND WITH MERCHIZE
The first "brick" of your business will be perfectible with Merchize services. We provide  a full suite solution for Print on Demand & Fulfillment service which will turn your own ideas into products and brands.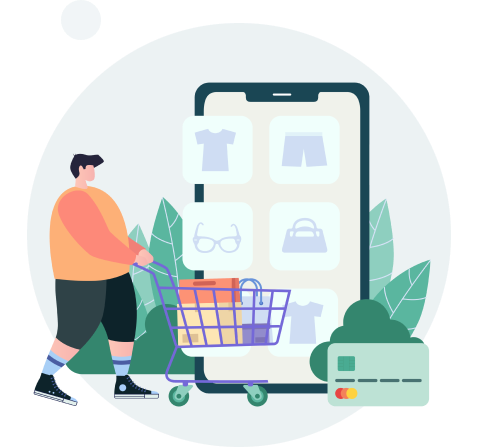 Fill your store with over 150 customizable products and make it unique with your own design. Check out our Help Desk if you need more information about store setting and fulfillment process. 
Promote and sell your product
Your store is now ready to serve your customers. You should implement marketing campaigns to promote your brands and products. Especially, Merchize supports you in using the tracking tool to utilize and check the conversion rate of your store.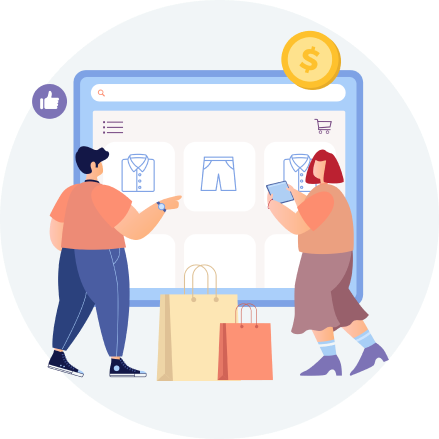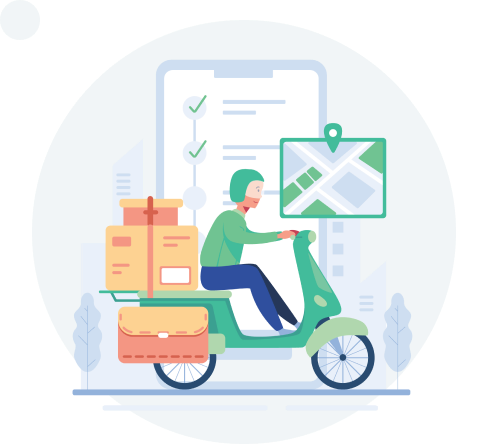 Once customers buy something from your store, Merchize will produce and ship to your customers. Order's tracking is also automatically generated and synchronized on your selling platform to inform the customer. Please feel free to contact us anytime if you have questions about your order. 
That's how easy it is to get start with Merchize. Let's we help you put the first "brick" for your store. 
fulfill custom Products with Merchize
You already have store but lack of fulfillment supplier. Merchize will be the best for you since we can handle the complex stuffs like producing, shipping or tax setting so you can focus on growth and expand your business.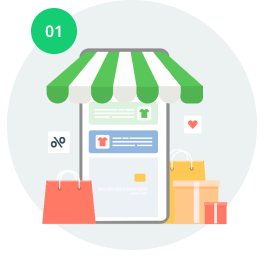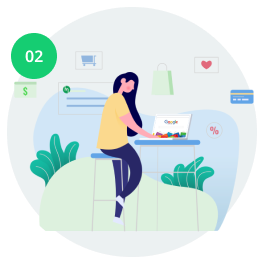 Once the integration process is complete, you can import your orders to our fulfillment system and simply add the design to start the producing process. We also have API and CSV for any special needs.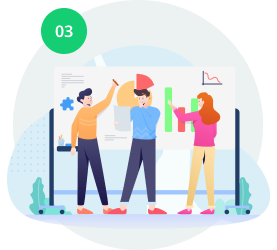 When we have all the necessary information about the order, we will produce in 2-6 business days and your order will be ready to come with the end-customer.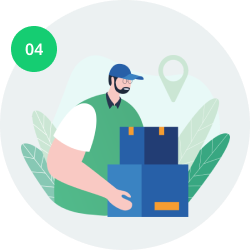 Once the order is shipped, order's tracking is automatically generated and synchronized to your selling platform to inform the customer. Delivery time will be based on the customer's location.
Have Questions? Find Out Here
Check these Frequently Asked Questions below for more helpful insights about our services.
What Service Does Merchize Provide?
Now, Merchize provides 3 main services: 
Fulfillment: Fulfill and ship your custom products with ease and fast
Platform: Provide eCommerce website that can help you sell, manage orders, handle customer service as well as integrate built-in payment.
Storefront: Setting up your online store in a blink of eyes without coding skill require.
How Much Does It Cost for the Selling Store?
Can I Order Sample Products?
Yes, you absolutely can order an sample product from us with the price of 80% based cost. Please contact our support team to have the instruction for this process.
Can Merchize Fulfill if I Don't Integrate My Store?
You can create an account with Merchzie and manually import your orders with our CSV file.
Is There any Cost to Integrate my Store with Merchize?
You will have 3 days of trial with Merchize. After that, you can choose one of Merchize storefront plan or Lite package to continue selling and fulfilling with Merchize.
Does It Cost Anything To Launch A Campaign?
Once you are in, launching a campaign is 100% free. If you don't sell anything, you lose nothing. It's completely risk-free.
You can top up with either Payoneer or PayPal. Please be noted that you will be charged an extra fee of 3% total amount if you pay with Paypal
With bank transfer method, we are now applying for Vietnamese bank account only. 
Can I Use Copyrighted Artwork For My Products?
We respect Copyright law. It's best to use your own photos, logos or artwork. We don't recommend using images you've found somewhere online because you probably don't have the right to use it. Further information about this can be found on our Intellectual Property and Consumer Content Section
How Does Merchize Intellectual Property
As a venue for artists, designers, and makers, Merchize takes intellectual property rights very seriously. We comply with intellectual property laws and industry best practices in order to maintain the integrity of our platform.
The content uploaded on Merchize's marketplace is generated by independent sellers who are not employees, agents, or representatives of Merchize. Sellers are responsible for ensuring they have all necessary rights to their content and that they are not infringing or violating any third party's rights by posting it.
Sellers are not allowed to exploit Merchize's platform to post or sell copyright/Trade Mark/DMCA/IP infringment content. Any violation to IP policy may result in, but not limited to the following: removed product listing, account suspension, other legal consequences or cash penalty:
• Minimum 100$/violated product created (regardless of the traffic amount)
• Minimum 2500$/transaction that are involved with violated product.
• All profits of violated products or store's profit will be withheld in case of violations.
Merchize reserves the right to disable any listing, store, or account that we believe violates our policy. Merchize also reserves the right to take action against abusers of Merchize's Intellectual Property Policy or our Terms of Use.