Print on demand is one of the hottest keywords in the eCommerce industry in the past years. It has gained popularity over the years as a low-entry-barrier business model that allows business owners to establish an eCommerce business with a small investment.
But in 2023, more and more people are questioning the possibility of creating a profitable print on demand business. With the increasing competition and saturated market, some become more skeptical about starting a business with print on demand.
In this blog post, we will debunk the myth around print on demand and answer the question "Is print on demand profitable in 2023?"
Is print on demand profitable in 2023?
The short answer is "Yes". Print on demand is still definitely profitable and worth trying in 2023.
Of course, compared to where it all begins, the possibilities of getting a successful print on demand business are getting thinner as the competition is ever-growing. If you started doing print on demand a decade ago, you might gain the first-mover advantages. Back then, everything was fresh, fewer people were offering similar products. It obviously took less effort to build a profitable business.
In 2023, print on demand has become a familiar territory where many strong competitors are competing for buyers' attention. But the fact is, not only print on demand but other forms of online business are also facing the same issue.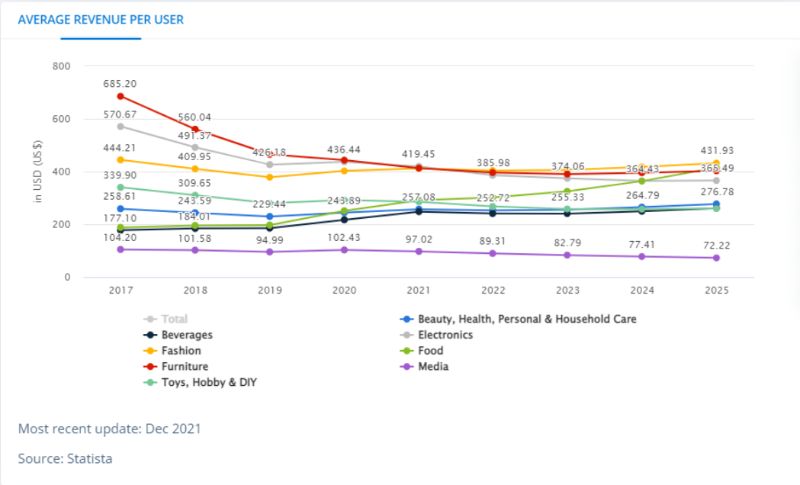 The above graph shows an overall downward trend in the average revenue per user across different categories. But rather than proving that it is no longer profitable to do eCommerce or print on demand, it shows that the profit gaps are bridging across different categories.
With the growth of the internet and social media, it has never been easier to start an online business. But it also means that the competition becomes increasingly stiffer. If you want to start print on demand or any other kind of online business, you must prepare for similar challenges.
With the challenges comes the possibility. The good news is that the eCommerce market has never been more active. According to Statista's report, retail e-commerce sales value worldwide is continuing to grow, expected to reach 7,391 billion US. dollar in 2025.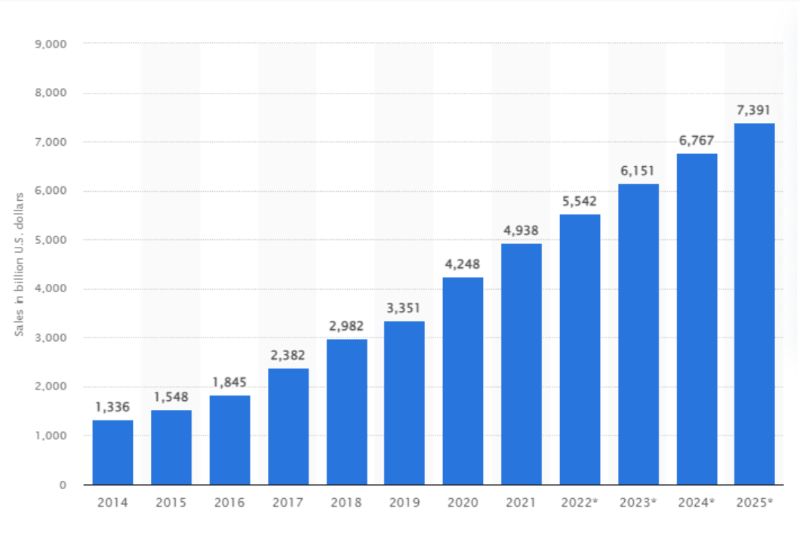 As for the print on demand market, the latest statistic reveals that the print on demand industry has grown by 12% from 2016 to 2020. It is expected to continue to grow in the future.
If you can take this trend to your advantage and grow profit for your business, you can still make a fortune out of print on demand in particular and eCommerce in general.
Is print on demand saturated?
Facing increasing competition, you might ask yourself: "Is there any chance for you to succeed with print on demand?"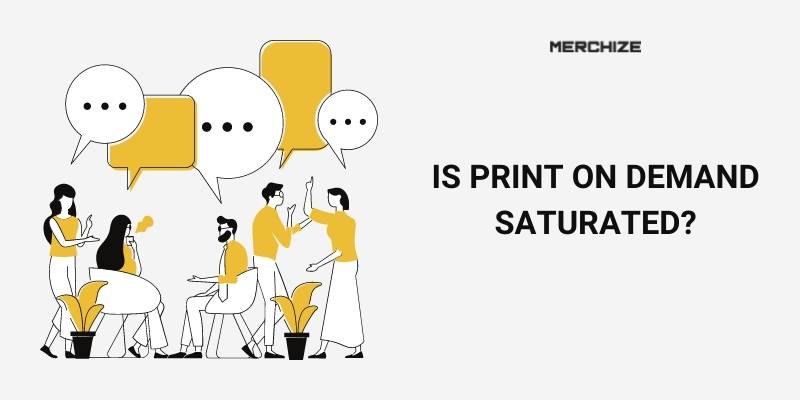 To address the question "Is print on demand saturated in 2023?", here are a few reasons why you shouldn't feel discouraged to try print on demand for fear of saturated supply.
Out of all newly established print on demand businesses, only a few know how to attract visitors and convert them into customers.
Due to the low entry barrier, print on demand is able to draw a lot of aspiring starters, but the biggest challenge for beginners is that they don't fully understand how to generate sales and get stuck with a low-traffic, low-sales POD store.
In this case, it is easy to get disheartened and give up, all because of the "saturated market". However, if you stick around long enough to test, iterate, and learn the ins and outs of this business, your chance of earning success will definitely increase.
Not all niches are saturated.
When someone says print on demand is saturated, it is possibly because they are looking at the surface layer of print on demand industry, at the most popular niches. Apparently, in familiar niches, there would be a large number of similar products because everyone wants a bite of that high-demand market. But it is definitely not the right place where opportunities exist.
The secret to winning print on demand game in 2023 is to find profitable niches with high demand and low competition. Another tactic that you can utilize is to combine different niches, which creates countless opportunities and unlimited space for your print on demand business to grow.
Why is print on demand still worth trying?
Despite all the challenges that you might have to encounter when entering the print on demand market, there are still a host of reasons that make print on demand appealing to aspiring entrepreneurs.
Low risk and low starting cost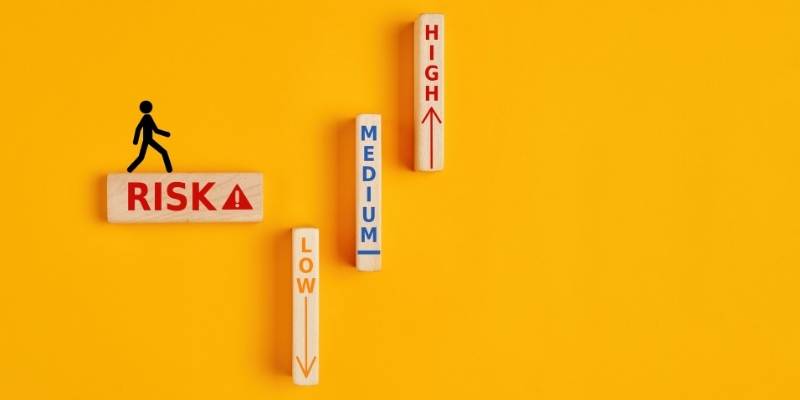 The biggest peaks of print on demand are its low risk and low starting cost nature. With print on demand, business owners don't have to put the money upfront and buy the products and stock them in order to distribute them to the end buyers.
Instead, all of these risks are shifted to print on demand suppliers. They will stock the products, print and ship them to the buyers. The production cost is only counted once the product is sold. Plus, registration with print on demand company is completely free.
When selling print on demand, you only have to pay for the operation of your online shop as well as the design cost only.
For this reason, print on demand is still the number one option for sellers who want low risk and low-investment business model to start making money, despite the growing concern about the profitability of this type of business.
Opportunities to explore and experiment with new products
Besides being an attractive opportunity for beginners to start an online business, print on demand is also chosen by many veteran eCommerce business owners because this form of business allows them to launch new products easily, and test new ideas quickly without risking losing money.
If the products receive positive signals from the buyers, sellers might consider ordering the products in bulk. This way, the sellers can avoid the risk of having unsold stocks that they can't sell.
High flexibility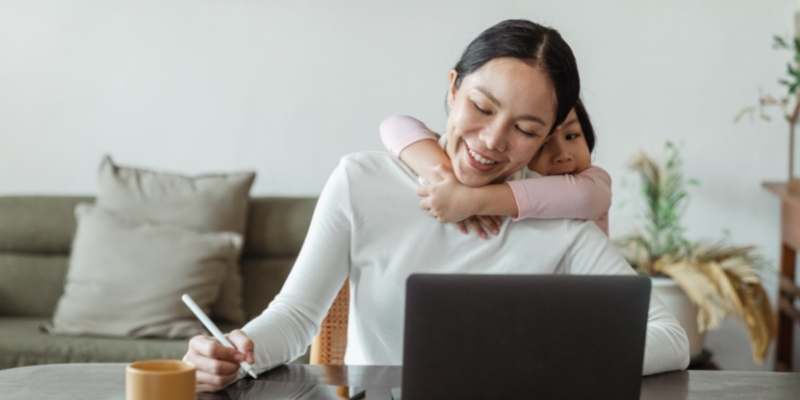 In today's world, everything is going online. With print on demand business, you can move your entire business to the digital space. You won't have to deal with stock management, shipping, or any related to physical products.
To operate your print on demand business, you only have to work mostly online. From creating the designs to uploading and promoting your products, everything can be done from anywhere at any time as long as you're connected to the internet.
This offers high flexibility in operating and running a business. You can do print on demand as a side hustle outside your daytime job, or make it a source of passive income to support your nomad lifestyle.
Automated process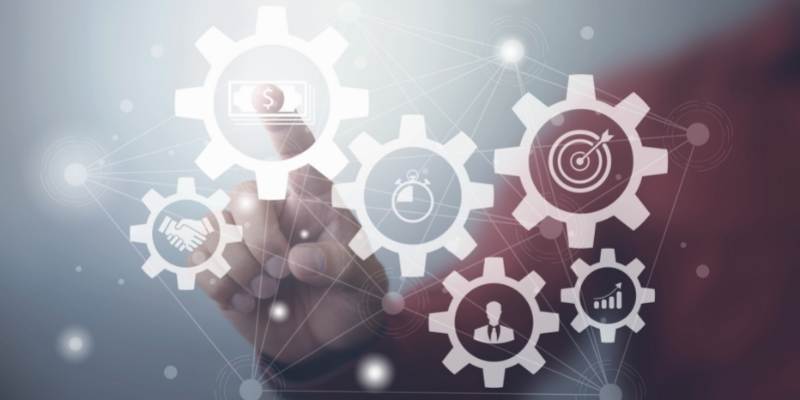 Another reason why many people are opting to use print on demand to power their business is because print on demand can be automated easily. Your business keeps running, orders fulfilled and products delivered even in your sleep. You will have to take the initiative to create designs, post and update your listings, and set up your ad campaigns, and print on demand automation will handle the rest.
Growing demand for custom products
According to a report by Salesforce, 65% of customers prefer personalized products over standard products. This number is even higher among Genz customers with over 74%.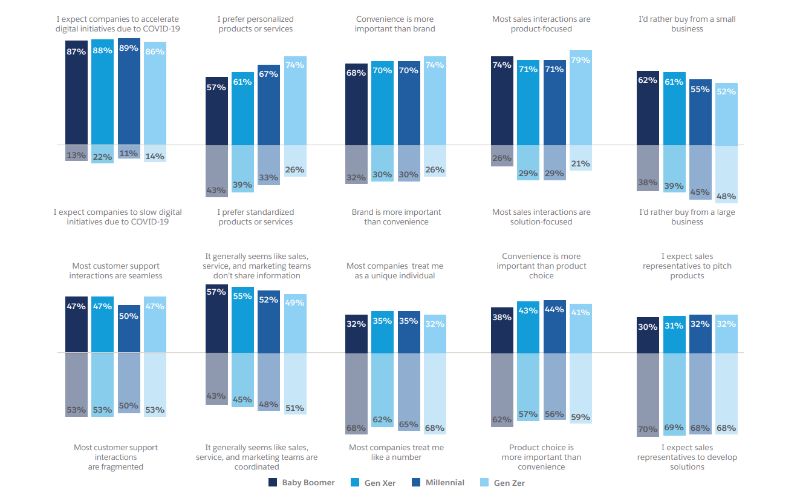 This statistic reveals a huge demand for personalized products. Here is one aspect where print on demand can help to grow your business.
As you know, print on demand products are not premade but only printed in order, which offers space for you to introduce a personalization factor into your products. You can allow customers to send their own images to print into the products or personalize products with people's names and messages.
It should be noted that customers are willing to pay more for personalized products. You can increase your profit margin with custom orders.
All of these are impossible with traditional goods which are ready-made and have no space for customization. If you want to make more money with personalized products, print on demand is the number one option to go with.
Find more unique customizable products
With a range of beautiful and unique products, Merchize can help you get more selling opportunities. Don't miss out!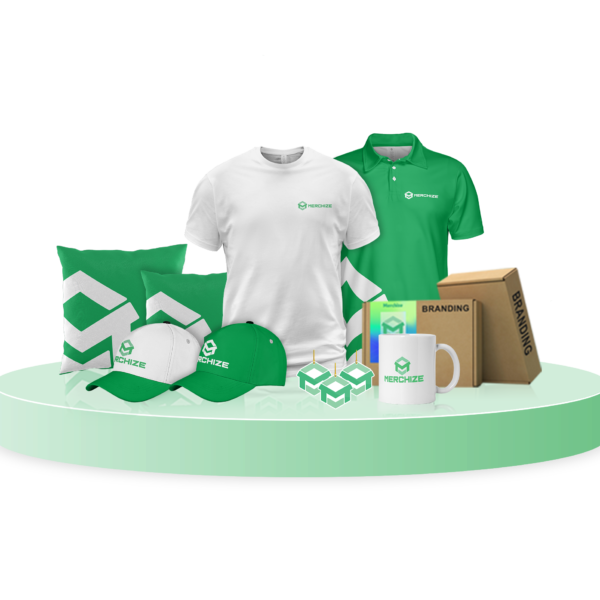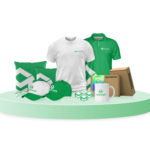 How can you make your print on demand business profitable in 2023?
Focus on niche market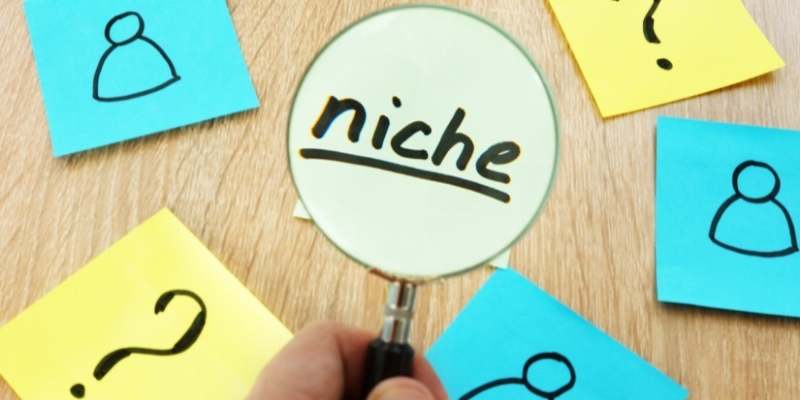 Niches have long been the key to success in the print on demand industry. In 2022, niche markets can even be even more important. Since the market for generic products with common themes is getting incredibly saturated, in order to succeed, you need to focus on a specific group of customers with particular needs and interests.
In order to succeed with niches in 2023, you might need to update your niche search strategy a bit.
Big niches like pets, family, or jobs are still profitable but they are also highly competitive. It might not be a good idea to target these broad and well-saturated niches. Instead, you should combine between niches, or what we call cross-niches.
You should always be on the lookout for new and hot niches to find opportunities in untapped markets.
Profitable niches combined with unique and suitable products are winning tickets for your business. With popular niches, even when you have a brilliant idea, it can't guarantee success because of the harsh competition. But if you put your stunning designs in less common products which aren't mugs, t-shirts, hoodies, etc, you now have a higher chance of success.
Utilize your strengths
Trying to handle everything is a trap that many business owners get caught in. It's good to be able to take control of every aspect of your business. However, it does not necessarily mean that you should take responsibility for everything. Instead, try to focus on what you can do best.
For example, if you are an artist, you can put your focus on creating designs and arts that can appeal to your customers or promote your products to your fans. With works like web development or advertising, you can find someone to help you out.
And if you're great with advertising and marketing, you should make the most out of your skills and try to attract as many shoppers to your store as possible and convert them into customers. You can leave the design work to others who are more familiar with creating beautiful artwork.
Of course, you can do all of the above. However, carrying out all these tasks might be overwhelming. And the result might not be worth the time and effort you have invested.
Improve your customer service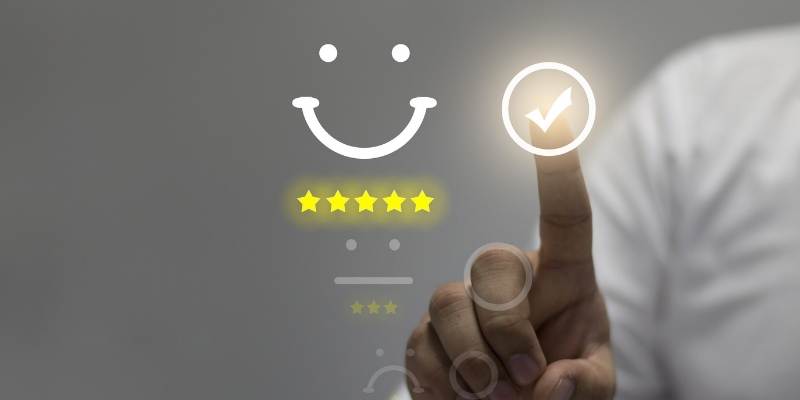 When the products are more or less similar from store to store, what makes you stand out and keep your customers coming back is good customer service.
Good customer service will help you to create a good impression on the customers. These well-catered and satisfied customers might spread their words and recommend your products to others, or leave comments and reviews on your shops. Positive feedback is a valuable asset to online business: it helps to build trust and increase the conversion rate for your store.
Here are a few tips to bring your customer service to the next level:
Try to respond to your customers as quickly as possible.
Provide a detailed and thoughtful refund and return policy for your shop
Respond to negative reviews quickly and come up with immediate solutions
Create a knowledge base or FAQs section on your website/store for customers to find quick answers to their concerns
Establish a strong brand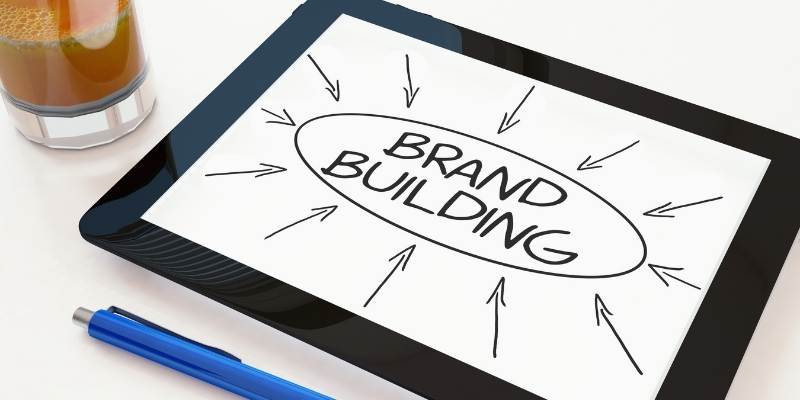 In order to keep your brand on top of your customers' minds, a strong brand is what you need. Especially when the competition is escalating, a need for consistent branding will help you stand out from your competitors.
In the past, it was challenging for print on demand businesses to build a brand because there was a limited option to integrate your brand into your products. However, as the print on demand industry continues to grow, POD companies pay more attention to brand building and offer more branding options for sellers.
At Merchize, we are working to introduce more options for print on demand sellers to integrate their brand into the products. You can use custom packages, custom labels, brand tags, and thank you cards for your orders.
Continuously grow and learn
Even when you have gained some encouraging initial success, it is very important to keep learning and growing. Always search for new ideas, test, and repeat. You need to evolve and adapt to changes in order to keep up with the growing competition.
Apart from experience with your own business, you can still learn a lot from others in the print on demand community.
If you want to learn more about print on demand, check out the list of the best print on demand courses available online.
Don't rush. Don't be discouraged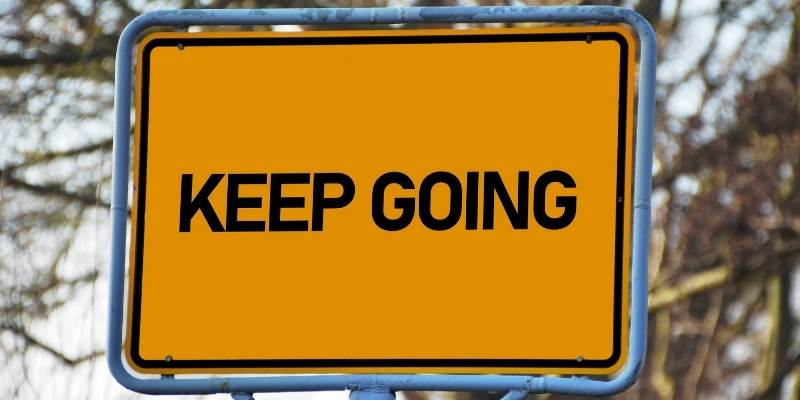 In the face of harsh competition, it is crucial to keep a strong and positive attitude.
Success is never easy. Even with a low entry and low-risk business model like print on demand. Don't expect it to be a fast lane to massive income. It can take time to gradually build up your brand awareness and gain momentum before blowing up.
Profitable print on demand business ideas for your store in 2023
Now that you have understood why and how you can achieve success with print on demand, let Merchize give you some profitable print on demand business ideas and trends to inspire your own store in 2023.
Eco-friendly products
Eco-friendly products are a big trend in the global market, and it's not going away anytime soon. Rather than a trend, environmental conciouisnesss has become a widespread mindset that all human beings and businesses need to adapt to.
As a print on demand business owner, you can pay more attention to this major switch and start selling environmental-friendly products. Currently, Merchize has offered a wide range of products using sustainable materials like paper or wood. These products can help you to approach customers who share a similar mentality.
All-over print products
All-over print apparel is an ongoing trend in the print-on-demand market. In 2023, it is expected to explore even more. 
With exceptional flexibility and a great variety, sublimation or all-over print products are becoming more and more popular for print-on-demand sellers. You can make from the most basic products like T-shirts, and hoodies to more unique items like Baseball jerseys, Hawaiian shirts, polo shirts, etc.
To make the most out of this trend, you should try selling some of the most profitable sublimation print-on-demand products.  
Athleisure
Another major trend in recent years is athleisure. This trend is expected to grow further in the future. 
Athleisure is the tasteful combination between "athlete" and "leisure". This style focuses on sporty and comfortable clothing. Some items that embody the spirit of athleisure are hoodies, polo shirts, leggings, crop tops, tank tops. You can start fulfilling all of these pieces with Merchize. Browse our sports collection for more athleisure items. 
Colorful designs
In previous years, we have seen the 90s and Y2K trends blowing up. These trends which reminisce the past fashion style have promoted a colorful palette and youthful items. In 2023, this trend is unlikely to disappear anytime soon and you can still capitalize on this trend this year. 
If you want to implement this trend into your collection, you can diversify your palette and use vibrant colors for your products. Especially, with sublimation printing, you can create rich and vibrant designs that surely capture the attention of fashionable buyers. 
Home and living
During the pandemic, the demand for home and living items has exploded. In 2022, even when the impact of the pandemic has gradually alleviated, home and living still remains profitable. With print on demand, you can start selling a wide range of home and living items, from posters, canvas frames, to blankets, doormats, and more. Check out Merchize's Home and Living category to find new products for your store.
FAQs:
Is print on demand more profitable than dropshipping?
Generally speaking, dropshipping can give you higher profit margins. However, the market for dropshipping is even more competitive than print on demand. Moreover, if you want to create a long-lasting and stable brand, print on demand is the better solution.
For more details, you can read our dropshipping and print on demand comparison.
References:
1. Statista, Retail e-commerce sales worldwide from 2014 to 2025(in billion U.S. dollars) retrieved from https://www.statista.com/statistics/379046/worldwide-retail-e-commerce-sales/
2. Salesforce, State of the Connected Customer retrieved from https://www.salesforce.com/content/dam/web/en_us/www/documents/research/salesforce-state-of-the-connected-customer-4th-ed.pdf