Wix vs Shopify – What are the key differences?
We take an in-depth look at both platforms in this Wix vs Shopify comparison to help you decide which is the best option for constructing your website or online store.
Continue reading for a complete breakdown of each platforms' benefits and drawbacks, as well as our recommendations for the best alternatives — and please feel free to share your thoughts on both products in the comments below!
Let's get started with a vital question…
What is Wix?
Wix is a website builder, an easy-to-use tool that allows you to quickly construct an online presence using a drag-and-drop interface with no need for coding or FTP experience. With over 523,000 live websites, Wix is successfully recognized as one of the best online storefront builders.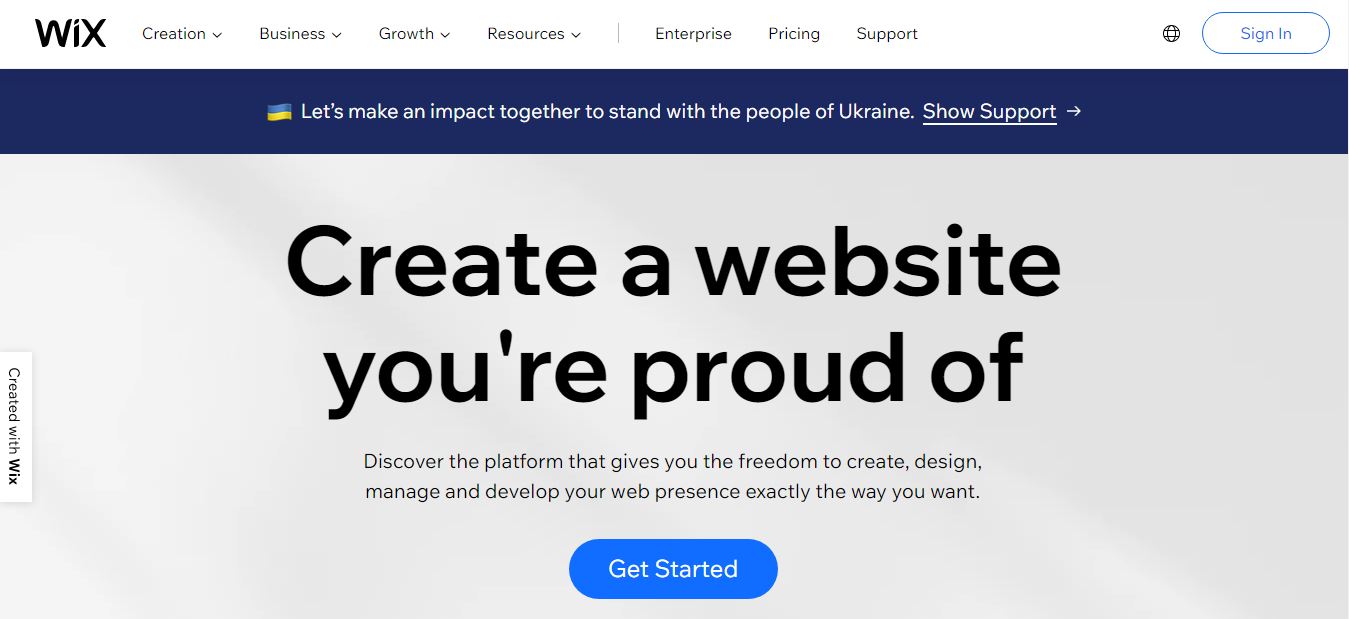 " Wix was created as a platform for creating content-based websites (website builder) for customers who wanted to construct: Brochure sites, blogs, photographic portfolios, news sites…and other websites where the primary goal was to deliver information or showcase content."
Wix website has officially introduced a new version named Wix eCommerce in 2020 with a slew of new and intriguing features, ranging from improved consumer shopping and payment experiences to company and financial management capabilities, and so on.
What is Shopify?
Shopify is a subscription-based platform that enables anyone to create an online store and sell their goods. Shopify store owners may use Shopify POS, our point-of-sale app and hardware, to sell in physical locations.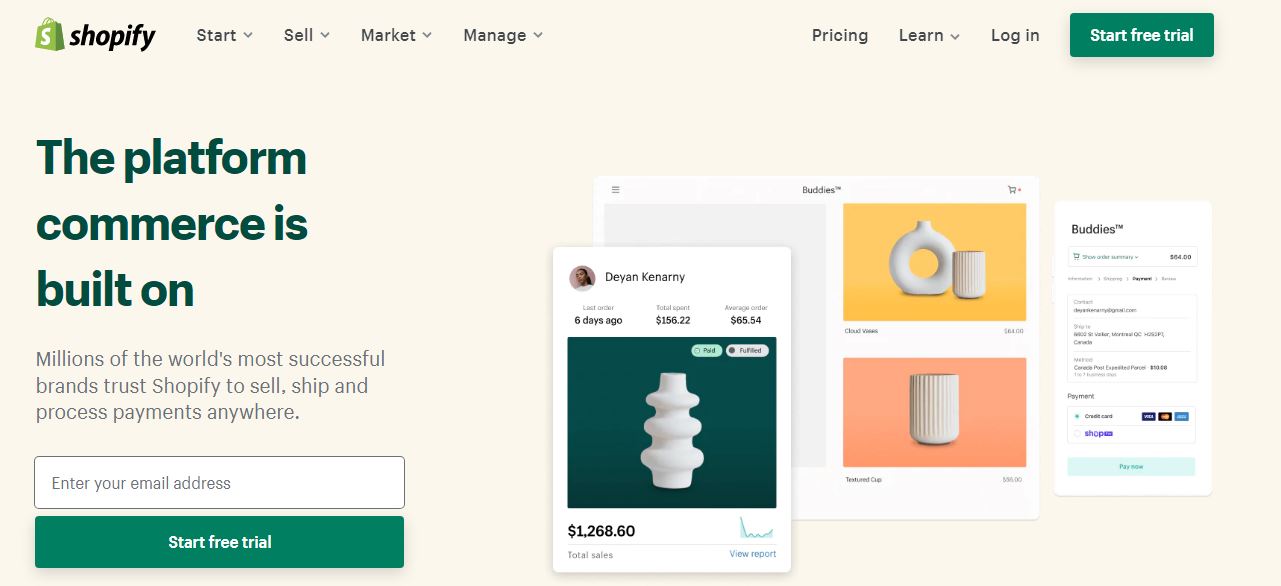 "Shopify, on the other hand, was created explicitly to be a solution for launching an online store, therefore all of its features have always been targeted around selling things". (1)
If you're a Shopify merchant with both an online and offline business, your inventory and stock are synchronized so you can manage both from one account, on any device.
Shopify is always a viable solution for an eCommerce platform, regardless of the size of your company. Built-in features and scalability are two characteristics that contribute to user trust and reputation.
Shopify is also highlighted when it comes to print on demand because now there are huge POD suppliers providing Shopify integration.
The overview comparison of Wix vs Shopify
"Following the flow, you'll probably discover that Wix is the better choice for content-driven websites while Shopify is the better choice for eCommerce".
So it's worth looking into Wix and Shopify pricing, essential features, and user-friendliness in further detail before making a selection.
Wix vs. Shopify: A Quick Look of the Key Difference
 

Wix

Shopify

Pros

Really simple editing interface: Putting your personal stamp on any of Wix's 800+ templates is simple thanks to its drag-and-drop capability.

Less time to set up the store: Wix is easier to use than Shopify. Otherwise,  Shopify is more powerful, it takes longer to learn how to use it.

Cheap eCommerce plans: For as little as $23/month, Wix can get your store up and running. There are no hidden fees, and all plans come with everything you'll need to sell online.

Marketing features: Wix provides stronger built-in email marketing features.

Mailchimp option: Wix has an official Mailchimp integration; however, this is not the case with Shopify.

24/7 support: Support is available via phone and lives chat 24 hours a day, 7 days a week. When it comes to running your store, you're never alone.

Powerful eCommerce tools: When it comes to built-in eCommerce features, Shopify is one of the market leaders. Shopify is an excellent option for large businesses with strong sales capabilities.

Over 100 payment options:

PayPal, Stripe, and Shopify's own fully integrated payment system are among the many payment alternatives accessible.

SEO functionality: Shopify has a better SEO function than Wix.

Easily change the templates: With Shopify, you can easily switch templates – this is not the case with Wix, which requires you to rebuild your site if you wish to change templates.

Cons

Too much creative freedom:

It's easy to get carried away with Wix's large amount of creative freedom, and forget to follow eCommerce design best practices.

More expensive:

Apps, premium themes, transaction fees, and your monthly subscription can add up.
Wix vs Shopify Comparison: Breaking into pieces
Now, it's time to take a step closer to the comparison between two online marketplaces: Wix vs Shopify!
Pricing: Is Wix or Shopify Cheaper?
The Wix vs Shopify comparison would be so insufficient if it didn't include the price. Let's see who offers you the best deal.
Wix Pricing
Wix eCommerce now offers three Business & eCommerce Plans pricing options, ranging from $17 to $35.
| | | | |
| --- | --- | --- | --- |
| Plan packages | Business Basic | Business Unlimited | Business VIP |
| Pricing | $17/month | $25/month | $35/month |
| Detail information | Provides a set of features to merchants who are just getting started in the business. For example, unlimited bandwidth with a free domain for a year, sales analytics and reports, and so on. | This package includes all of the basic features plus additional storage, Pro eCommerce features, and a professional logo. You'll also get more offers, including tax calculators, dropshipping, numerous currencies, and much more. | All of the features of the unlimited subscription, plus priority assistance, are available to store owners. All of your questions on Wix's response page will be prioritized, and all of your phone calls will be returned as quickly as possible. Another noteworthy aspect of this plan is the reports, which will assist you in gaining useful insights and making data-driven business decisions. |
Otherwise, Wix also offers 3 pricing options for Website Plans if you do not own your own website yet. The price is ranging from $4.50 to $24.5 per month.
Shopify Pricing
| | | | |
| --- | --- | --- | --- |
| Plan packages | Basic Shopify | Shopify | Advanced Shopify  |
| Pricing | $29/month | $79/month | $299/month |
| Detail information | Basic Shopify is similar to Wix in that it includes all of the essential eCommerce features. This plan is ideal for merchants who wish to establish a small business or who want to build a simple store. | This package includes everything you'll need to expand your company. All of the features of the Basic plan are included, as well as a professional sales report feature, global selling support, and more. | If you choose this plan, you will have access to all of the advanced features. A medium-to-large company may grow quickly, and Advanced Shopify makes that process even easier. |
The Verdict
"The most notable cost difference between Wix and Shopify is that Wix offers a completely free option. Shopify, on the other hand, provides a two-week free trial."
Shopify is considered a pricey option but it is a true enterprise-grade solution that has been utilized by major corporations such as Sony, Pepsico, and Unilever.
Ease of Use: Which is easier to use?
Because you will be working with the system on a daily basis, user-friendliness is unquestionably an important issue to consider. As a result, an easy-to-use eCommerce platform will undoubtedly win. Find out which platform is easier to use: Wix or Shopify.
Wix Ease of Use
Let's get into it: Wix's business model's ease of use is critical. After you've done setting up your store, it's time to get to work on creating a successful Wix store.
The drag-and-drop creator on Wix allows merchants to handle all content on the front-end interface by clicking on a feature (such as an image, title, logo, etc.) and dragging it to wherever they want. For users with little to no technical experience, it appears to be highly convenient and painless.
Furthermore, Wix provides artificial intelligence technologies named Wix ADI and Wix Editor to assist you with the very initial steps in developing an online store.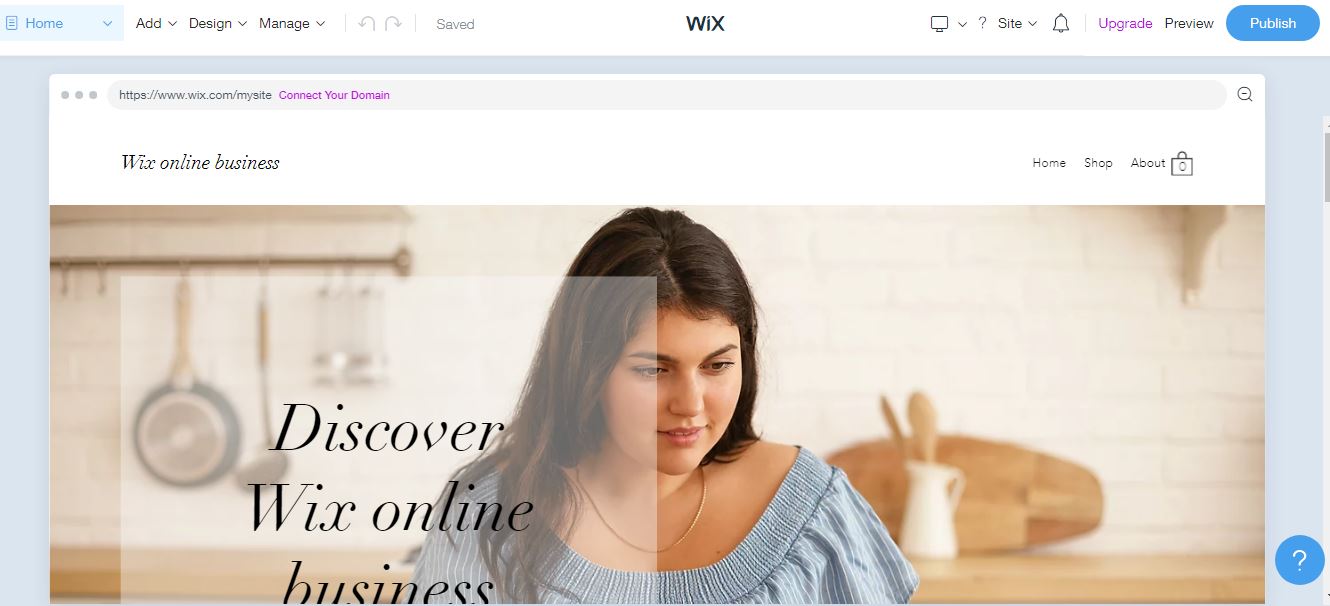 Shopify Ease of Use
Shopify, on the other hand, maintains the dashboard and editing system separately. To examine the result and the front-end interface, you'll switch back and forth between the preview and the back-end.
It may take you longer to arrange the site how you like due to the division. Shopify, on the other hand, has a number of pre-made themes that you can use to quickly and professionally construct and optimize an eye-catching shop. You may quickly add things and begin selling later. These templates certainly make the difference in the long run, especially for medium-to-large organizations.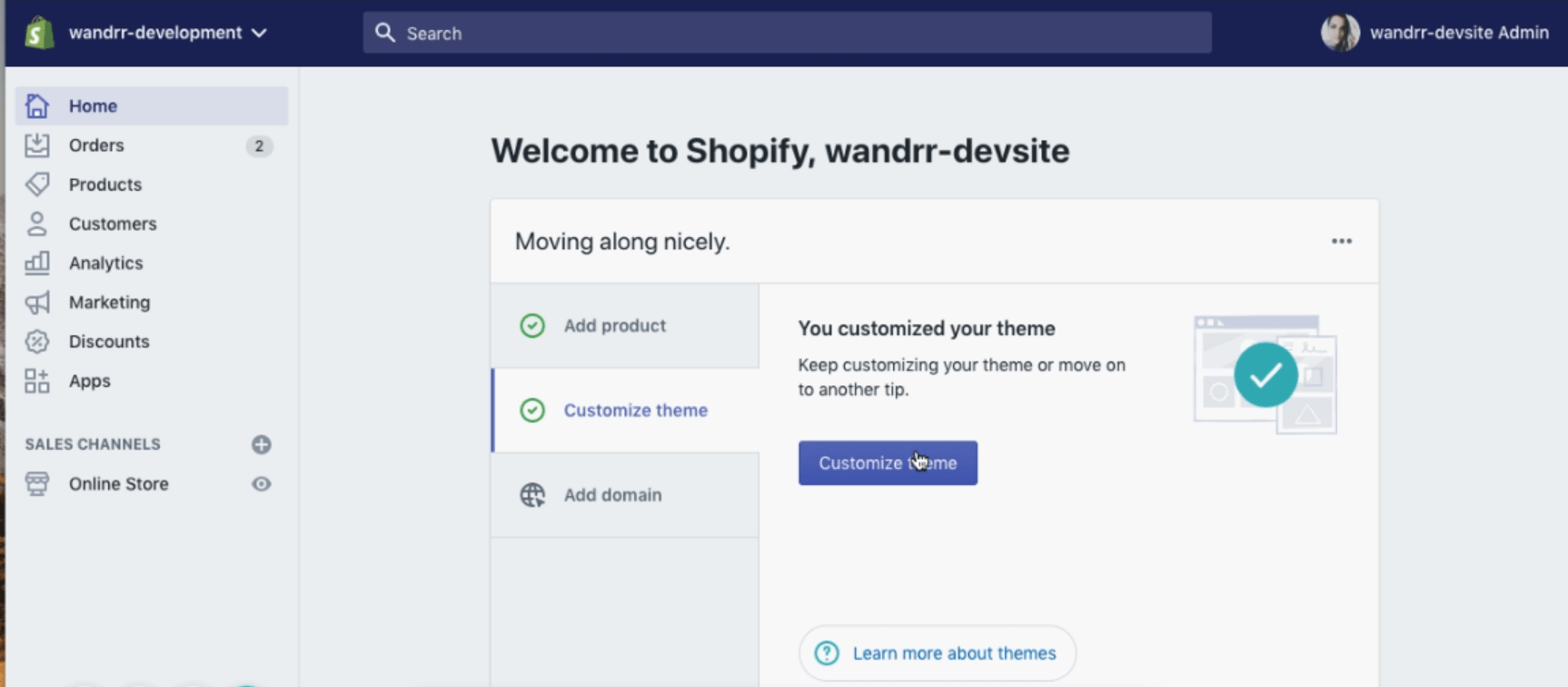 So, if you want to grow your business in the future, Shopify is the way to go.
The Verdict
Wix was fantastic since it gave you more creative freedom, but it was a little more difficult to add products and create categories than Shopify. (3)
While adding products to Shopify was extremely simple and efficient. Although Shopify's drag-and-drop interface is not as straightforward as Wix's, there are occasions when you need more structure – and this is where Shopify
Loading Speed: Is Shopify has a better loading speed?
To avoid website abandonment, evidence shows that the ideal loading speed for a site should be under 3 seconds. Let's compare the loading speeds of Wix and Shopify to see which has superior performance.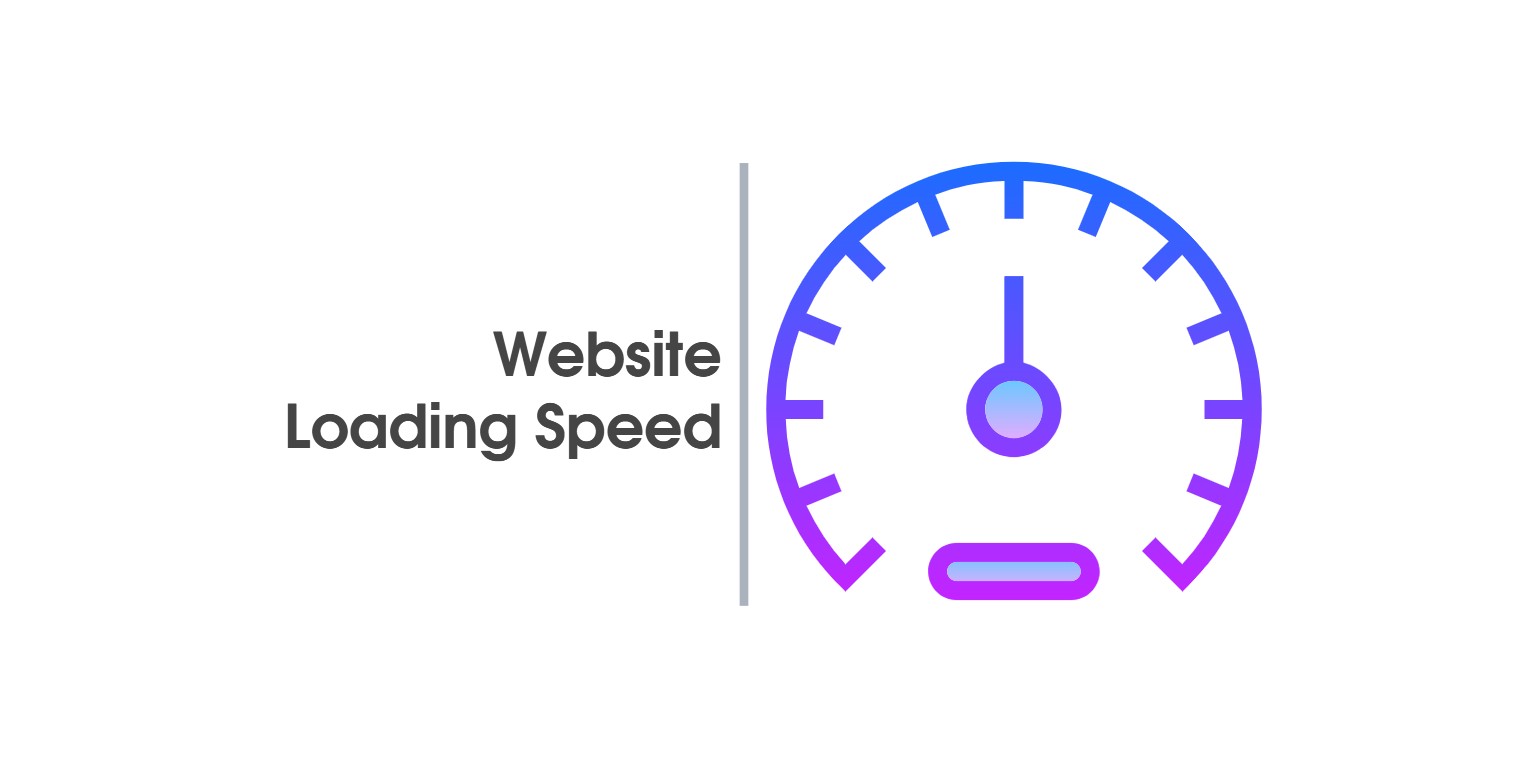 Wix Page Speed
Wix includes precise standards for optimizing the homepage and aspects like text, animation, and graphics to improve the structure and performance of your site.
Your website will be able to maintain an 85 percent to 90 percent speed if you follow Wix's recommendations for site loading time. You may also use Wix's best practices to increase the performance of your site.
Shopify Page Speed
Shopify is one of the finest Wix alternatives in terms of performance. It's usually the second-fastest platform that's put to the test.
On mobile, load times are quick, which helps to keep clients' attention where you want it: on your website.
According to the results of the Darren performance test, Shopify loads in an average of 1.3 seconds!
The Verdict
When it comes to loading time, Shopify clearly outperforms Wix in this battle, which is critical for any website's success, especially eCommerce.
Templates & Customizability: Which has more various choices?
A sparkling storefront will undoubtedly attract attention and, as a result, increase sales. Fortunately, both Shopify and Wix offer a wide range of attractively designed responsive templates and themes to meet the needs of each store owner.
Furthermore, both Shopify and Wix allow you to make custom adjustments, so you may still customize your website using the supplied coding languages.
Wix Templates
Wix has over 800 free appealing layouts for you to select from. These eye-catching templates cover a variety of topics and can be readily customized for sales reasons. With so many templates to pick from, it might be difficult to choose one that is perfect for your website; as a result, we've done the legwork for you and compiled a list of 19 exceptional Wix templates for your great eStore.
You don't have a lot of time to create? Wix Editor X, Wix ADI, and Editor are three built-in design tools that assist business owners in quickly designing their storefronts. With Wix Velo, Wix's own code language, you can take your storefront to the next level.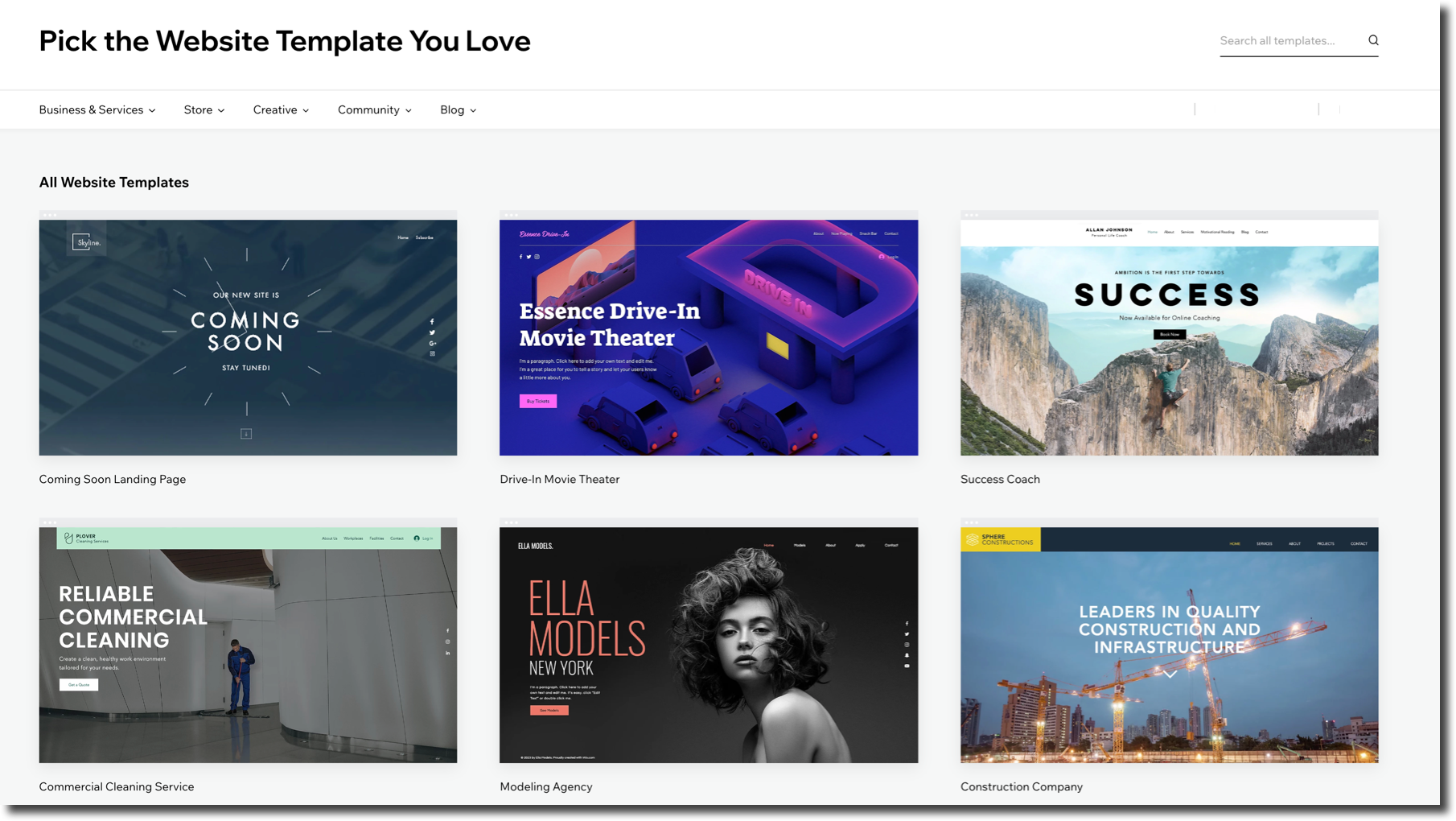 Wix's design flexibility, however, is limited by the fact that Wix templates are not editable. What you choose at the start will be with you until the end, which can be inconvenient if you wish to rebrand your store.
Shopify Themes
While Wix provides all of its templates for free, Shopify offers both 15 free and 73 premium themes for online retailers. The cost varies between $140 and $180.
For people who are just getting started with an eCommerce business, Shopify themes are the greatest solution if they have a not-too-tight budget.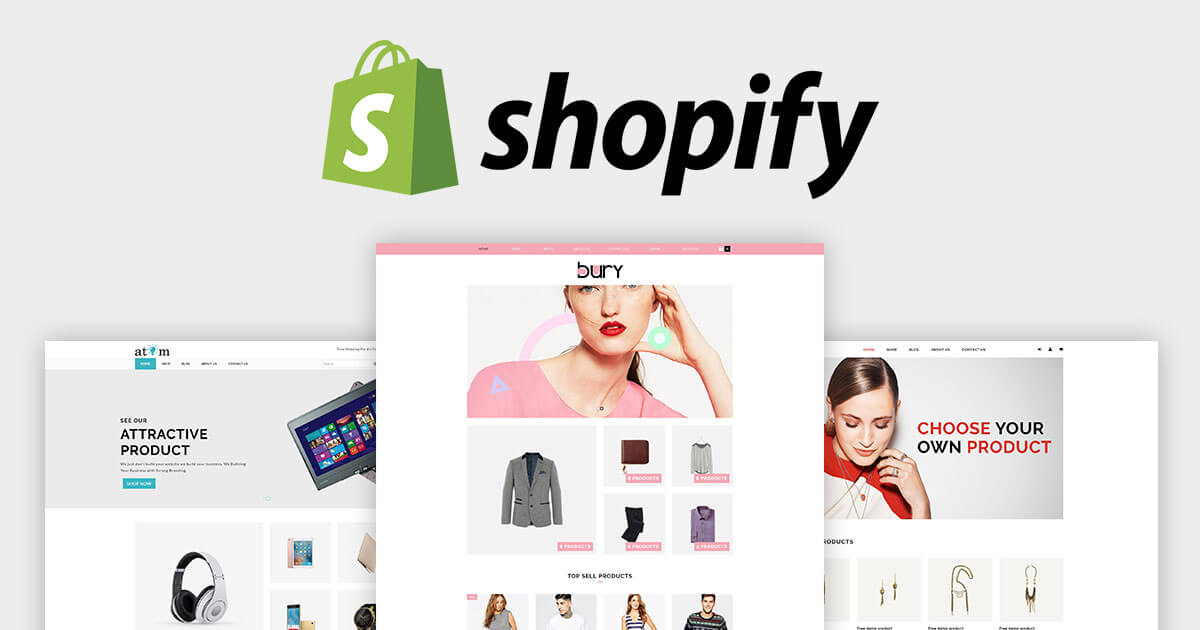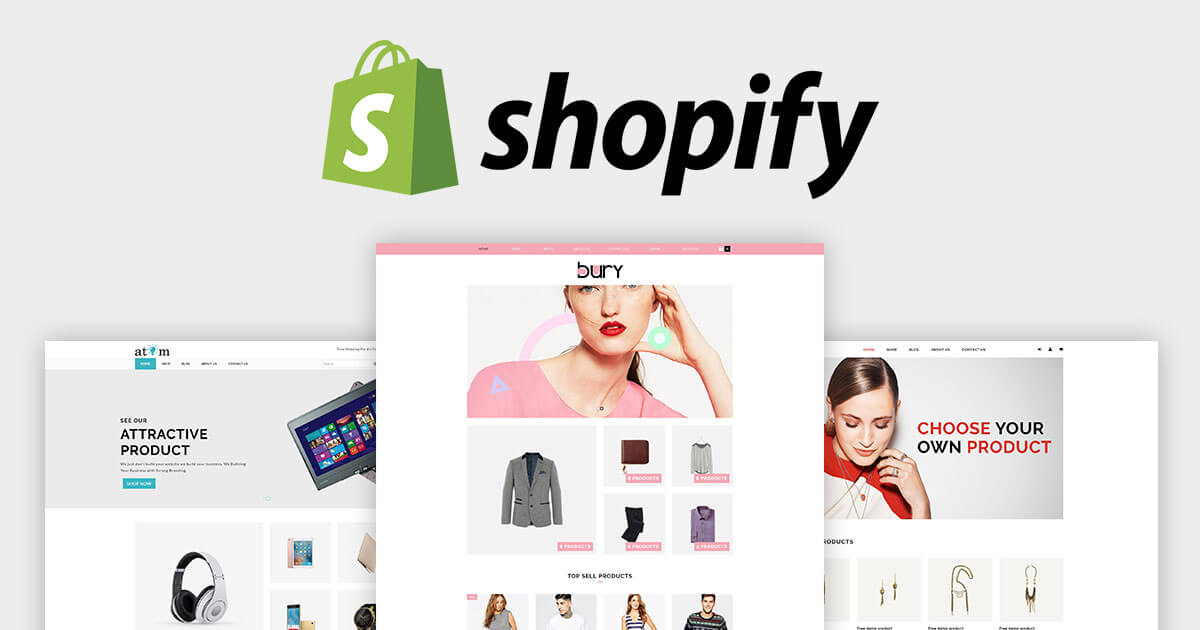 Otherwise, when you've gained enough experience and want to extend your existing firm or build your brand, you might want to explore starting from scratch. It's a significant investment, but you'll get a storefront with more personality and brand-oriented designs in return. For sure, you will not want to miss our top 10 themes suggestions for your online Shopify business!
The Verdict
Both Shopify & Wix offer a wide range of themes but while you have a lot of free options with Wix, you might have to pay a lot for a premium Shopify theme.
eCommerce Features: Which is the best choice for eCommerce?
One element that should not be overlooked in our Wix vs Shopify head-to-head comparison is the eCommerce services that can help your business grow. Check out our in-depth feature analysis below:
Inventory Management
Wix Inventory Management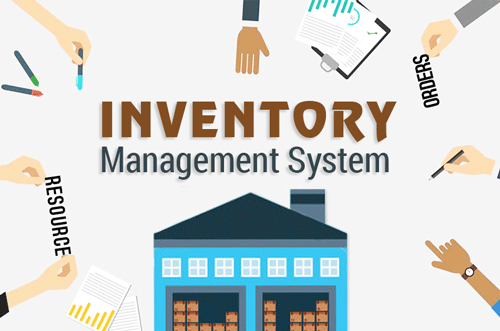 Wix's open APIs allow you to link your chosen inventory methods to your Wix store. Then everything will be in continual and seamless sync. As a result, you may track the number of products in stock automatically as well as manually modify inventory status for each. Wix Stores has two inventory management options right now:
Tracking Inventory: Keep track of how many of a certain product or product variant you have on hand. The inventory amount is immediately updated when you make a sale.
Out of Stock vs. In Stock: Manually give an "In Stock" or "Out of Stock" status to products or variants.
More crucially, if you establish product alternatives (such as color or size), you may keep track of inventory individually by assigning a unique SKU number to each version. In summary, Wix can help you optimize your inventory management by providing a variety of apps and Wix lessons that can assist you conveniently and precisely in handling your supply.
Shopify Inventory Management
When you utilize Shopify, on the other hand, you'll be able to maintain inventory and make use of features like stock alerts, automated buy orders, year-end inventory reports, and user permissions and accounts.
Shopify's inventory monitoring system, similar to Wix's, allows you complete control and insight into your business. You may also see how inventory is transferred from supplier to customer and everything in between.
If you utilize Shopify POS Pro, you may install Stocky, which gives you these comprehensive inventory management options while also syncing with your Shopify store in real-time. The best aspect is that you can scale your company with a software stack that can handle your inventory both today and in the future.
Notably, Shopify offers a number of inventory software as well as setup assistance for retailers to make the process go more smoothly.
Report and Analytics
The data on reports and analytics tools are frequently used to make several decisions. As a result, before deciding on the best eCommerce platform for you, you should look into how your shopping cart handles numbers and displays them.
Wix Analytics
Wix lets you customize your business statistics based on website traffic, revenue breakdowns, consumer buying habits, or conversion rate. You may edit your reports to focus on data that interests you, and you can even create new reports from the start.
The public display of your most significant data can aid in the identification of your best-selling and flop products, as well as the development of a more strategic plan to increase sales.
Your Wix store reports are impressively sorted into categories to assist you find the facts you want to view. Consider the following scenario:
Sales reports will show your site's revenue and sales. You'll find a variety of essential data, such as monthly or weekly sales, invoice information, and so on.
Traffic reports will help you find out how people get to and around your site. This report shows your traffic by device, nation and city, and landing page over time.
Behavior reports look at how visitors engage with your site, such as which pages they visit first, which pages are most popular, and how they traverse across it.
Shopify Analytics
Shopify, on the other hand, has a variety of reporting options that can be improved with more expensive plans. Apart from the basic analysis provided by Basic Shopify, further upgrades like Advanced Shopify or Shopify Plus can provide detailed analysis with the use of filters.
Overall, Shopify's analytics and reports enable merchants to examine current activities, gain insight into their visitors, monitor store speed, and even examine transactions. You may also filter your reports to show only the information you need if your store is on the Basic Shopify plan or higher. In your reports, you can also add or remove columns.
You can keep your filtered and altered reports or create custom reports from scratch if your store is on the Advanced Shopify plan or higher. If you're using the Shopify plan, any filters or adjustments you make are only temporary.
Except for the Finance reports, you can only filter and edit all of the reports. In addition, if you need to filter a custom report based on tags, the Shopify App Store has reporting tools that might help.
Most notably, Shopify released a new version in 2021 to strengthen its Overview analytics report and analysis. This new tool will benefit multi-channel organizations by allowing you to see vital KPIs for all of your locations in one place.
Payment Methods
Thousands of e-merchants have applauded both Wix Payments and Shopify Payments. Which platform is better at handling consumer purchases? Take a look at it.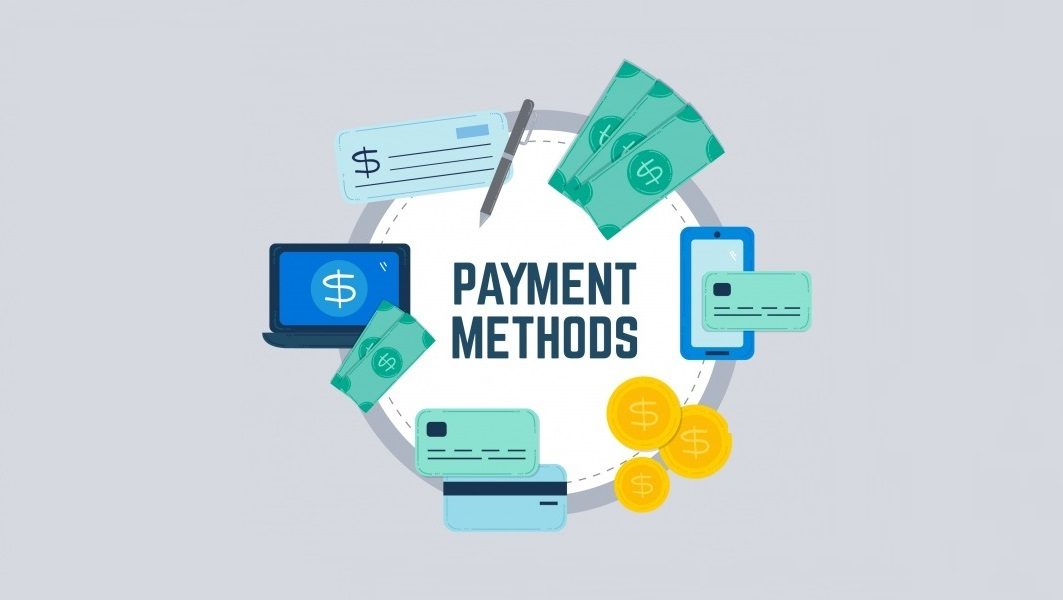 Wix Payments
Wix accepts all traditional payment methods, such as PayPal, Stripe, and Square, and uses modern internet encryption to meet the highest security standards.
Wix also offers "Buy now, pay later" options to give clients financial flexibility. Businesses can provide their consumers pay later options using Wix without incurring additional connection charges.
In other words, with Wix Payments you get:
Free and easy set-up
Secure online payments
Accept credit/debit cards, iDeal, and buy now, pay later solutions like Affirm, Afterpay, and Sezzle.
Unified dashboard for payouts, refunds, and chargebacks
No need for a third-party payment gateway
24 hours dedicated customer support
Shopify Payment
Shopify Payments, on the other hand, is the company's own payment solution. This technology makes it possible for merchants to forget about transaction costs.
When using Shopify Payments, Shopify still charges varying credit card rates for each plan. The platform charges $2.9 + 30 cents for each transaction if you choose Shopify Basic. With the Shopify plan, the charge is $2.6 + 30 cents, and with Advanced Shopify, it is $2.4 + 30 cents.
If you choose to utilize a payment source other than Shopify Payments, the additional charge per transaction for Shopify Basic, Shopify, and Advanced Shopify will be 2.0 percent, 1.0 percent, and 0.5 percent, respectively.
Shopify will charge you a transaction fee if you use any of the other 100 payment processors, such as Stripe, 2Checkout, PayPal, or Authorize (2.5 percent to 0.5 percent depending on your plan).
Shipping Options
Shipping is an important aspect of the fulfillment process because it is how things are delivered to customers.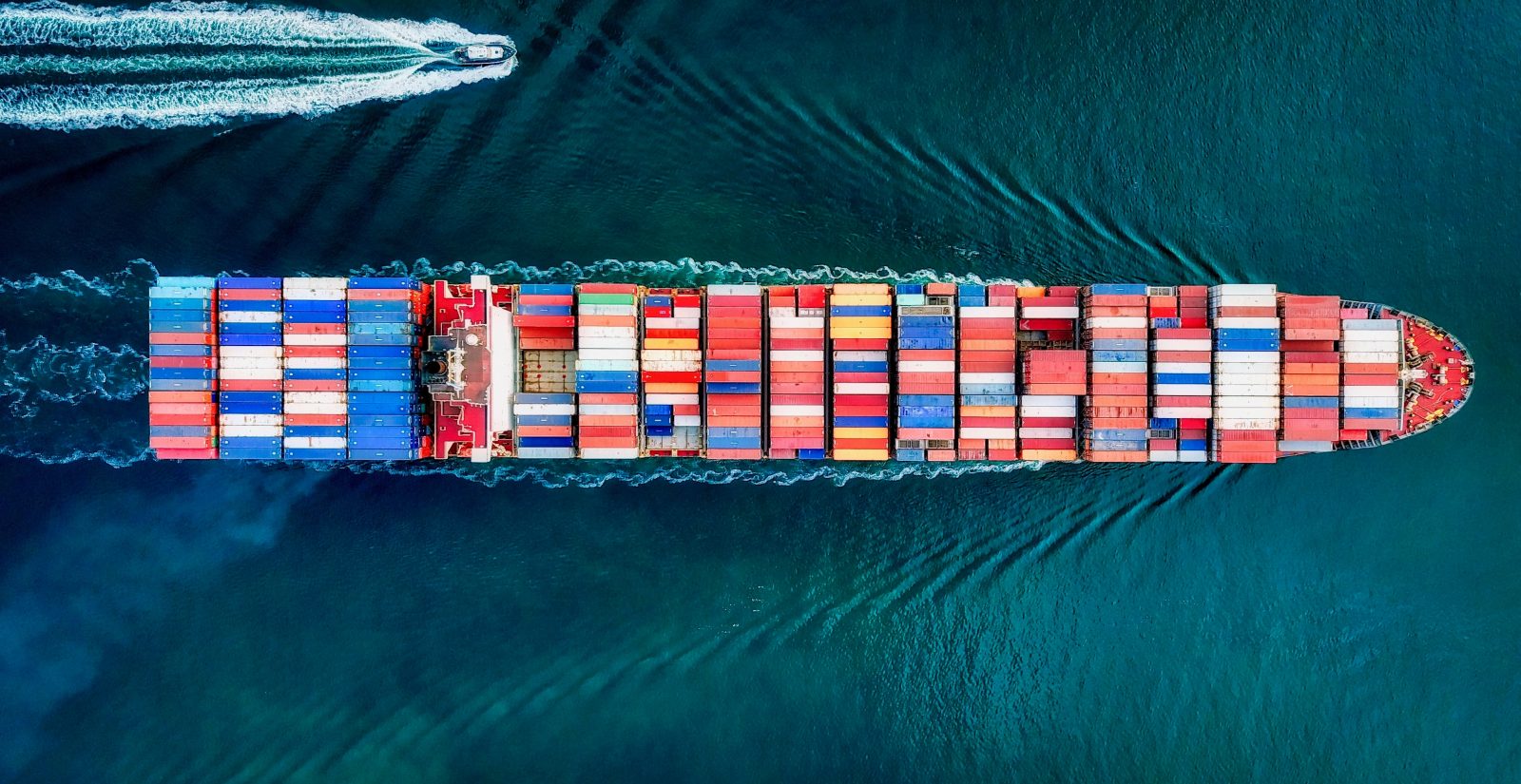 Wix Shipping Options
It's a little awkward with Wix that you could need shipping tools to help you with international shipping payments.
Otherwise, Wix has a step-by-step tutorial for setting up shipping, delivery, and pickup. Furthermore, when you track orders and set tax regulations for each product, Wix does not provide printable shipping labels.
Shopify Shipping Options
Shopify, on the other hand, is there for you at every step of the convoluted shipping process, from free delivery to coordinating with alternate shipping suppliers. You have the option of customizing your shipping charges (free shipping, flat rate, depending on region, etc).
You can also access third-party computed shipping rates with the Advanced Shopify plan, so you can show customers the current courier prices at checkout. In summary, when you use Shopify to organize shipping, you'll never be left stranded.
Dropshipping Support
Dropshipping has been increasingly popular in recent years. Thousands of e-merchants have chosen this type of business because of the significant advantages it offers in terms of warehousing, capital, and fulfillment.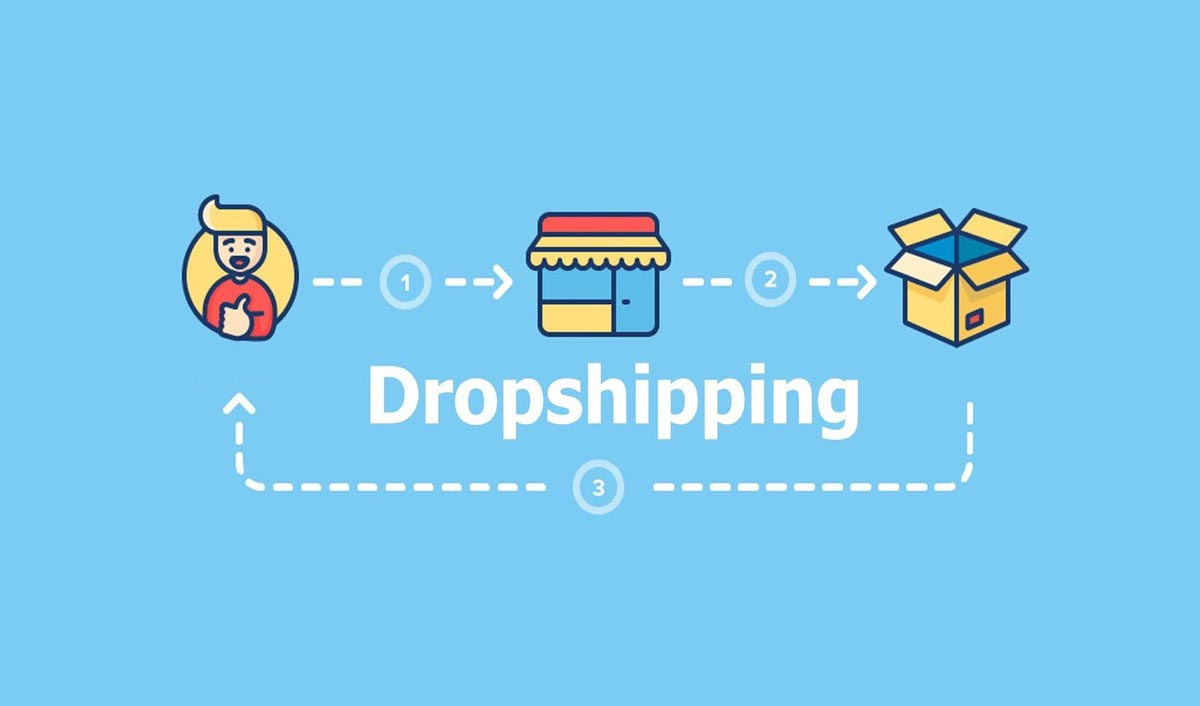 Both Shopify and Wix assist store owners in launching a dropshipping business. But, first, let's compare Wix vs Shopify to see which is best for dropshipping.
Wix Dropshipping
To use any third-party apps that grease the wheels of dropshipping, you must subscribe to the Business Unlimited or Business VIP account before proceeding with functionality and apps.
Keep in mind that the Business Unlimited plan only allows you to sell up to 250 items. As a result, Business VIP may be a good option because you can offer as many things as you like.
Shopify Dropshipping
Dropshipping features are available with Shopify in any plan. Shopify users may sell an unlimited number of products using its own dropshipping app, Oberlo, rather than relying on a third-party app like Dropified.
POS
You should consider point-of-sale (POS) solutions more seriously if you want to increase sales by running both online and offline stores. Scroll down to compare POS support between Wix and Shopify.
Wix POS
Wix has its own point-of-sale system. Wix, on the other hand, appears to be lacking in the POS department. Wix POS is provided to a limited number of merchants in the United States. As a result, instead of using Wix POS, most Wix users must set up POS integration. Obviously, another service provider is involved in this integration.
Shopify POS
Wix has its own point-of-sale system. Wix, on the other hand, appears to be lacking in the POS department. Wix POS is provided to a limited number of merchants in the United States. As a result, instead of using Wix POS, most Wix users must set up POS integration. Obviously, another service provider is involved in this integration.
Mobile Apps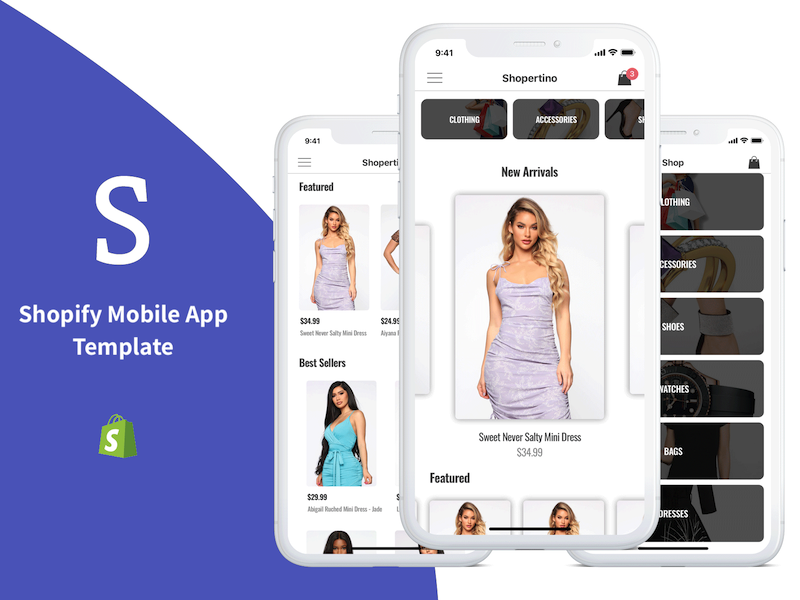 Any merchant's ideal feature is to be able to monitor their eStore, change pages, process orders, track business metrics, and so on, from anywhere at any time. As a result, Wix and Shopify have mobile apps. Both allow you to accomplish practically everything that the website version allows you to do.
Simply search for and download the Wix or Shopify app on Google Play for Android or the App Store for iOS. Using a QR code, you may easily access the Wix mobile app.
SEO & Marketing
Wix has the upper hand in this area. It is available as a separate subscription as an all-in-one marketing solution that allows you to conveniently manage marketing campaigns in one spot.
Meanwhile, Shopify relies significantly on third-party marketing software. While this allows you a lot of flexibility, with so many apps available, it's tough to compare the two platforms fairly.
Email Marketing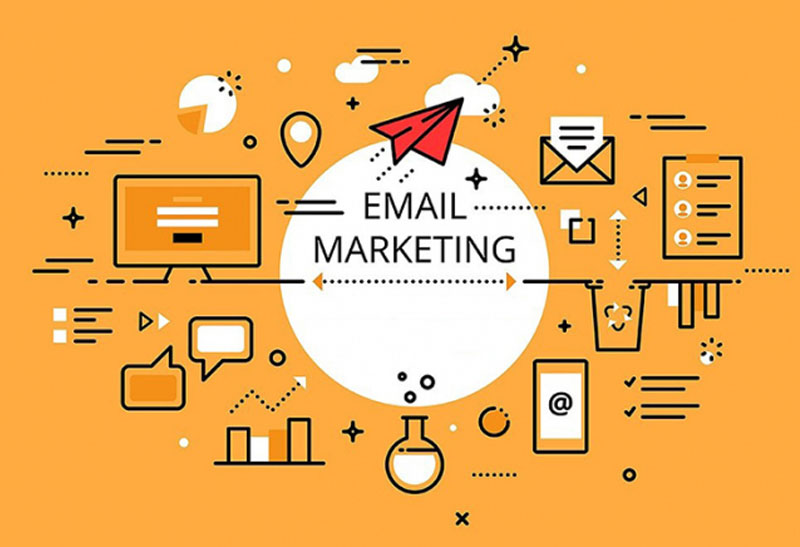 Wix Email Marketing
Wix provides high-quality email marketing services. You have a variety of email templates to pick from. You can even develop your own template to send to your consumers from the start.
Shopify Email Marketing
You may use the built-in email tool to market your items and send updates, with a variety of email themes to select from. Emails are completely customizable, so you can add your own personal touch. You can process every phase of a campaign, including reporting, from your admin panel to assess how effective your plan is.
SEO Features
Wix SEO
Wix is happy to include a comprehensive set of SEO features on every Wix Site. This software can now efficiently improve your SEO workflow after modifying SEO features from time to time. All Wix sites are built on a robust infrastructure that complies with search engine requirements, providing you with a solid SEO basis on which to compete in organic search.
Merchants will also have more freedom and flexibility in designing meta tags, URL slugs, canonical tags, structured data, and other aspects of their websites.
Shopify SEO
When it comes to SEO, Shopify is quite good, and when used correctly, it can help you rank well. Some SEO is handled automatically, such as the addition of auto-generated canonical tags to pages to avoid duplicate content appearing in search results.
Furthermore, the theme you choose for your online store will have social media sharing and linking options, making it easier to promote your business.
Nonetheless, there is always the potential for improvement. A necessary string appears in some URLs, which isn't SEO-friendly.
Product pages, for example, will have '/products/' while posts will have '/posts/' directly after your domain name. In addition, the Robots.txt file and Sitemap aren't editable, which makes Shopify SEO a bit of a pain. Don't forget about the massive app store, which offers limitless SEO opportunities to assist you obtain more traffic.
CMS Features
Content marketing is undeniably an excellent strategy for achieving long-term outcomes. Merchants should focus on producing ebooks, webinars, tutorial videos, and, of course, blog posts as part of this cost-effective plan.
Let's compare how Wix and Shopify handle blogging and content management systems.
Wix CMS
Wix makes it simple to create beautiful blogs. The only stumbling block it encounters is archive functionality, which saves old posts for users to view. You'd be better off utilizing a blogging-specific platform like WordPress if you actually wanted to enjoy this unique feature.
Shopify CMS
Although Shopify includes blogging capabilities, it just provides the bare minimum in terms of post creation. As a result, blogging statistics, social bookmarking, and built-in search options may be the features you miss the most. In general, if you're used to CMS like WordPress, its blogging features are rather limited.
Multilingual Capabilities
You undoubtedly want to reach out to more clients, including those from other countries, in order to increase orders, traffic, and revenue. As a result, the multilingual capabilities of Wix vs Shopify are important.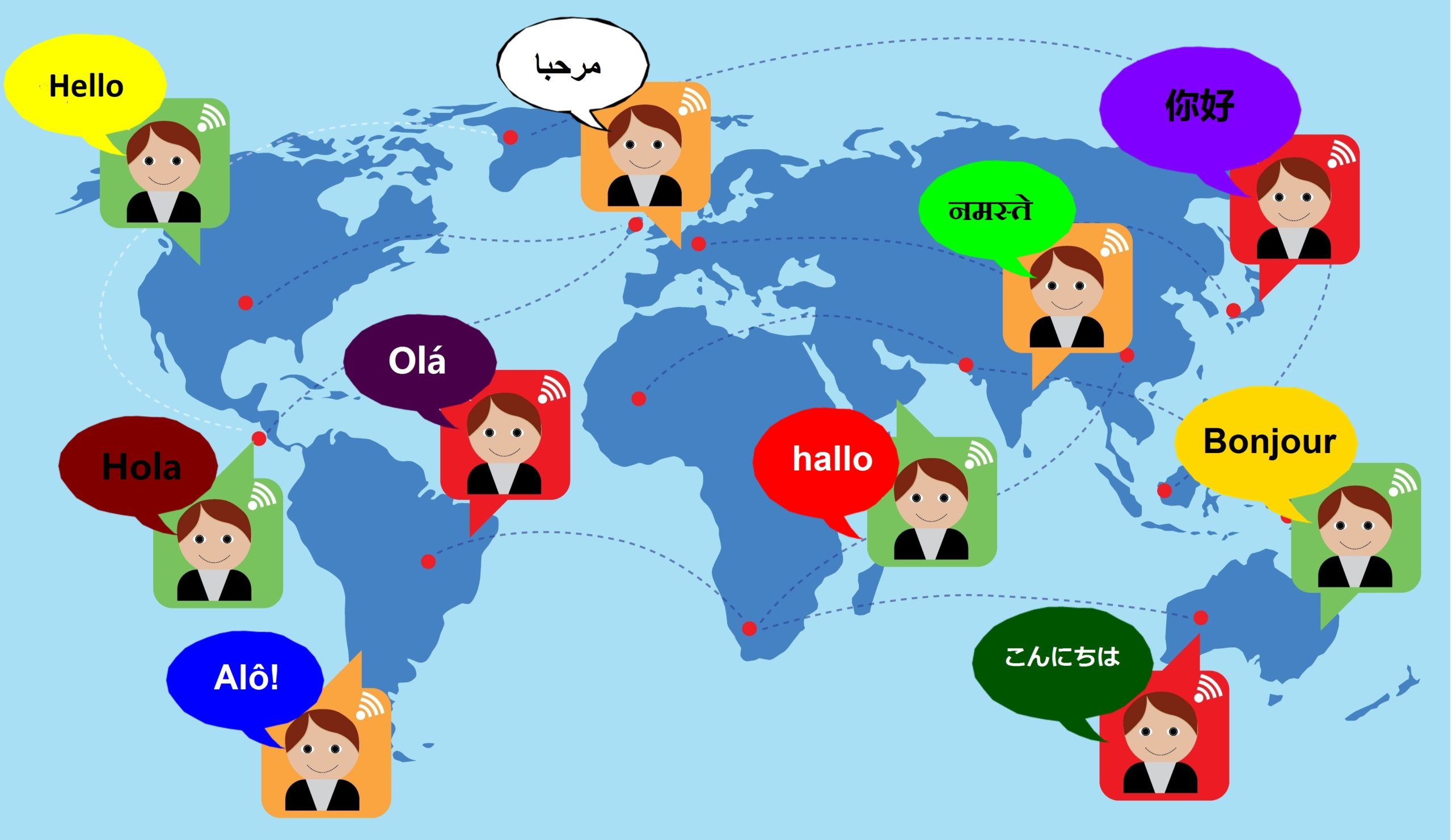 Languages
Wix Multilingual
Adding more languages is now easier than ever with Wix. Furthermore, this website builder supports over 100 languages, ensuring that your localization process is as smooth as possible.
All you have to do is:
Wix Multilingual is an innovative software that allows you to translate your website.
Change the site's language to a secondary one.
Translate the website's content.
All of the apps should be translated.
Set the translation's visibility to visible.
Shopify Languages
Shopify has the same multilingual features as Shopify. Except for Shopify Lite, every Shopify standard plan has the ability to sell in many languages.
With Basic Shopify, Shopify, and Advanced Shopify, you can display your store in up to five different languages on separate URLs, whilst Shopify Plus enables up to 20 languages.
You may easily integrate the translation into Shopify by importing CSV files or using a third-party tool.
Multicurrency
Wix Multicurrency
It's a shame that you can no longer sell your products in different currencies on a Wix store.
Shopify Multicurrency
To enable multicurrency functions, you must first set up Shopify payments. After finishing setting your Shopify payments you must incorporate money collector into your current theme.
To test your setup, Shopify also provides step-by-step instructions.
Please keep in mind that the number of useful functions available to configure the international price model is determined by the Shopify pricing plan you choose.
With a total of 133 supported currencies around the world, Shopify emerges as the clear leader.
Tax Calculation
You undoubtedly desire an eCommerce platform that eliminates all tax calculation hassles.
Wix Tax Calculation
Wix makes it easy to enable and disable taxes, such as commodities rates and taxes. It would be ideal if you used Avalara, an integrated software tool that can assist in the real-time measurement of tax rates. If you want to learn more about how the tax setting in your Wix online store works, look over this tutorial.
Shopify Tax Calculation
Shopify, as you might assume, allows you a lot of control over your settings. Shopify uses a variety of default sales tax rates that are changed on a regular basis. You can set up Shopify to handle routine tax computations automatically, which will save you a lot of time.
Shopify, on the other hand, does not file or remit your sales taxes for you. To manage sales tax, you may need to register your firm with your local or federal tax authority.
Fortunately, Shopify includes a plethora of tax paperwork to assist you in setting up tax, including:
Steps to get started and tax reports
Setting tax rates based on where you live
Taxes dependent on registration
Adding tax rates to Shopify's POS
Apps Store
Integrating applications will help you increase the performance of your online store by giving you new resources and features. Both Wix and Shopify feature app stores with a variety of free and paid apps to assist eCommerce across the globe.
Wix Apps
Wix currently has over 200 apps and add-ons in six different categories. Marketing, selling online, services and events, media and content, design components, and communication are the topics covered.
There are various free Wix Apps to pick from among the Wix Apps. Furthermore, the purchased ones are reasonably priced, ranging from $5 to $30.
Shopify Apps
On the other hand, Shopify App Store, with its wide range of functions, allows you to expand the scope of your business. Merchants may find nearly everything for selling online, including no-code file uploading apps and apps for sending customizable push notifications, among the 5000+ apps (including third-party apps).
With so many options, Shopify splits these applications into 12 categories and 9 collections to make it easier for consumers to locate the right app.
You can create a wishlist, dropship, post product reviews, and change currency – and that's only the start of a long list of fantastic apps you haven't seen yet!
Especially, Shopify is the great choice for Print on demand sellers because almost POD suppliers now provide Shopify Integration from the top marketplaces.
Customer Support: Who will support your customer better?
When it comes to supporting, both Shopify and Wix's help centers are always up to date, allowing you to search for information. By joining their massive forums, you may get help from users and specialists all over the world.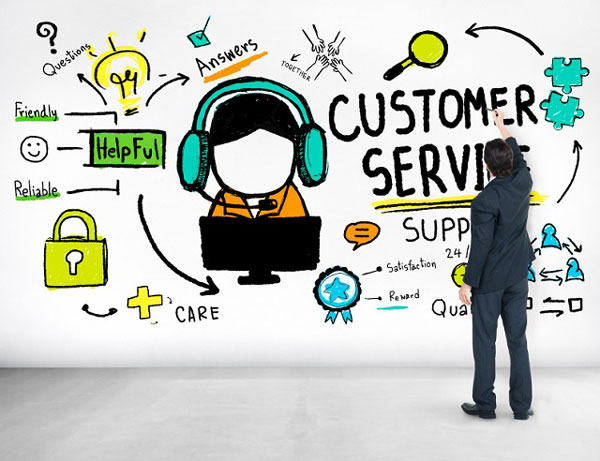 Wix Support
Wix is well-known for its numerous entertaining instructional films. Wait for the little bubbles to appear by hovering your cursor over the editor's question marks. They can quickly respond to your frequently asked questions.
On Wix, you may send tickets and get a callback for live assistance. The English helpline is always open, however, the lines for other languages like French, German, Italian, Japanese, Portuguese, Russian, and Spanish are only open during business hours.
Shopify Support
Meanwhile, the Shopify support team is available to you via email and phone 24 hours a day, 7 days a week. One advantage is that Shopify provides live chat. Your store will undoubtedly become a cash cow once your wait time is reduced to the bare minimum and the issue is fixed quickly.
Users can seek advice from experts or share their experiences with other merchants from across the world via the Shopify Forum.
Security: Does Shopify get better security?
Wix and Shopify are both SaaS platforms, which means they will assist you with all security concerns.
Wix Security
Wix users can be confident in the high level of security integrated into every Wix website. SSL online security keeps connections secure and private over an HTTPS connection, allowing merchants to acquire customers' trust.
Furthermore, running on Degree 1 PCI Compliant with TLS 1.2 (Transport Layer Security) ensures that your website meets the highest level of payment security, ensuring that your visitors' transactions are completely secure.
Wix specialists have undergone comprehensive hacker testing to ensure that your website is always up and running using DDoS Protection – a dependable web hosting service. Furthermore, because Wix is a centralized SaaS solution, all security upgrades are applied to your website immediately.
Shopify Security
Because Shopify is a hosted platform, it takes care of all upgrades and security issues in the background. The Shopify system also runs on a Level 1 PCI certified server, which is required in order to process credit or debit card information. SSL encryption (at a rate of 156 bits) is also accessible for every Shopify store, ensuring the security of your visitors' information.
Additionally, Shopify gives merchants with SOC (Service Organization Control) and Transparency reports, which are third-party auditors' assessments of a company's information systems.
As a result, Shopify merchants must adhere to a set of independent criteria, which includes security and availability constraints.
Wix vs Shopify – Is Wix Better Than Shopify?
In every way, the struggle between Wix and Shopify is difficult to call a winner.
Wix is better suited for people looking to create a "general-purpose" website because to its low cost, ease of use, SEO capabilities, and a large selection of themes.
Shopify, on the other hand, is far superior in terms of eCommerce apps. This is due to Shopify's fully responsive designs, support for AMP (Accelerated Mobile Pages) product pages, multi-currency selling capabilities, and a slew of other crucial app connections. Shopify can help every business owner create a more appropriate and professional online store.
Wix vs Shopify: Conclusion
In the end, Wix is the clear winner among the two platforms for anyone looking to create a 'general-purpose' website. It is ideal for those types of customers because of its website layout features, email marketing, data collecting, and a greater selection of themes. Shopify, on the other hand, is unquestionably the better option for eCommerce apps.
This is due to Shopify's fully responsive templates, support for AMP on product pages, extensive drop shipping options, true multi-currency selling functionality, and wide range of integrations with other key apps, which make it the more appropriate, professional choice for anyone looking to start an online store.
FAQs
Is Shopify cheaper than Wix?
Shopify actually is more expensive than Wix. While eCommerce plans on Wix start at $23/month, Shopify plans start at $29/month.
Can I code on Shopify and Wix?
You can edit your Shopify & Wix theme code to make detailed changes to your online store. But both of them need some high code skills.
Can I use Wix and Shopify for free?
With Wix, you can start your eCommerce website for free with no limited trial. Shopify, on the other hand, offers a free trial period of two weeks.
Can I use Shopify with Wix?
Customers can buy things from your Wix online store using the Shopify payment system if you install a Shopify buy button on your Wix site. It's vital to remember that if you add a new 'Buy' button to your Wix site, you must always edit the embed code.
—————————-
REFERENCES
(1): Taylor Nguyen, Wix vs Shopify – The Battle of Two Giants (Mar 2022), retrieved from https://litextension.com/blog/wix-vs-shopify/
(2): Lucy Carney, Wix vs Shopify 2022 Comparison: Which Is Worth Your While? retrieved from https://www.websitebuilderexpert.com/ecommerce-website-builders/comparisons/wix-vs-shopify/
(3): Christ Singleton, Wix vs Shopify — Comparison Review, Full Pros and Cons retrieved from https://www.stylefactoryproductions.com/blog/wix-vs-shopify