How To Import Bulk Of Products From Shopify To Your Merchize Store
🇻🇳 Click here for Vietnamese version
In this article, Merchize will guide you how to export all of the product links on your Shopify store to import on Merchize.
Firstly, you log in your Shopify account and go to Products, choose Export to receive a CSV file which has all of your product information.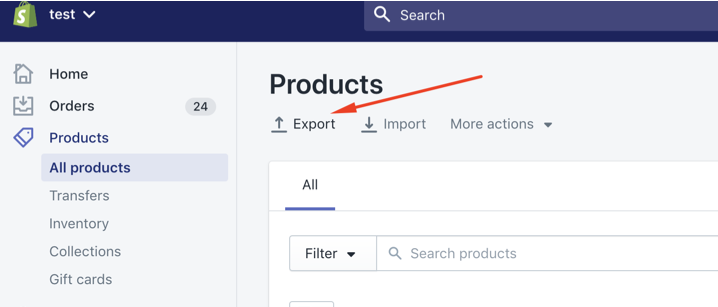 If your store has lots of products, you may have to wait a while for Shopify to create and send this file to your email. After that, you open this CSV export file: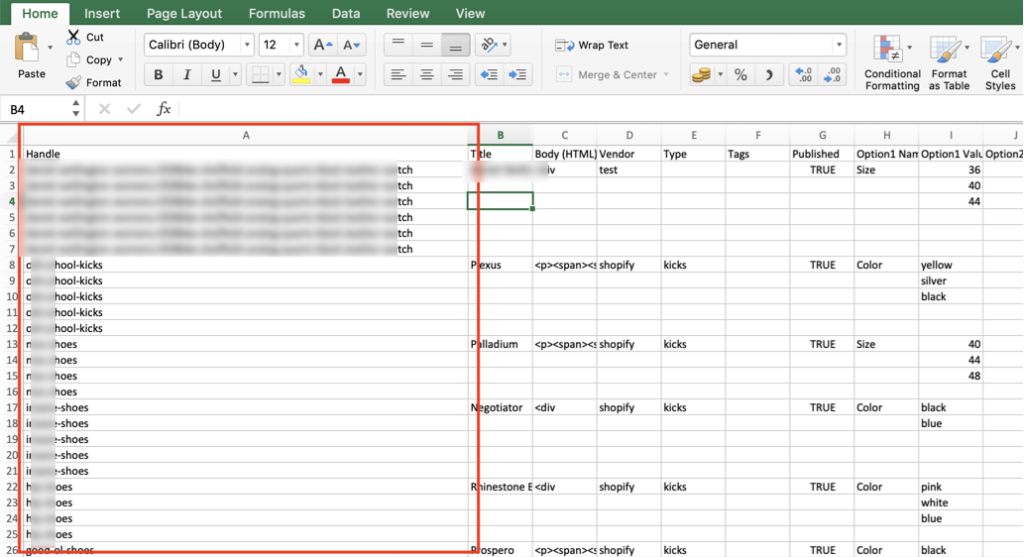 This file will contain information about each product and it's variation. The most important here is the first column – Handle. This column contains the slug of all products.

Next, you copy the "Handle" column into another sheet and go to Data, choose Remove Duplicates to delete the duplicate links (since each variation will create 1 link, there are many duplicate links).
After deleting the duplicate links, you will get the "Handle" column like the picture below. Besides, in column B, you create a series of links with the form

http://.myshopify.com/products/.

By doing this, we can connect the values of 2 columns to form a complete link for each product in the next step. This following picture is an example: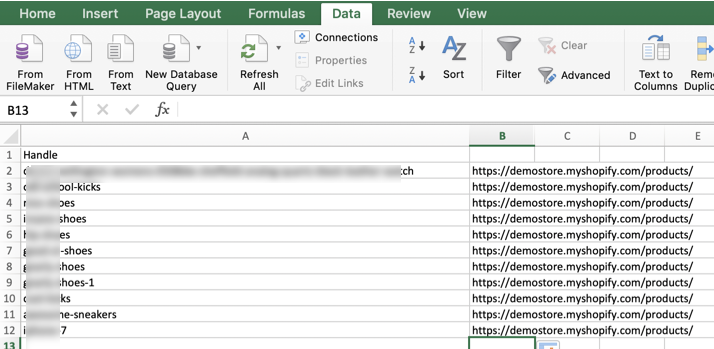 Finally, in column C, box C2, you use the formula

=B2&A2

to connect the value of column B with value of column A and you copy for the rest.


And then, you have the result like this:
To this step, you copy all information in column C, paste into a new Excel file and save with .CSV extension and save with this guideline and use the CSV Importer tool of Merchize to import all of these products on your store. You can read more about the product import system of Merchize here.