How To Get Bing Site Verification Code
Step 1: Log in to your Bing account > Type your website URL.
Step 2: Find the site verification section, select Option 2: Copy and paste atag in your default webpage (or Copy and paste the tag into your default website).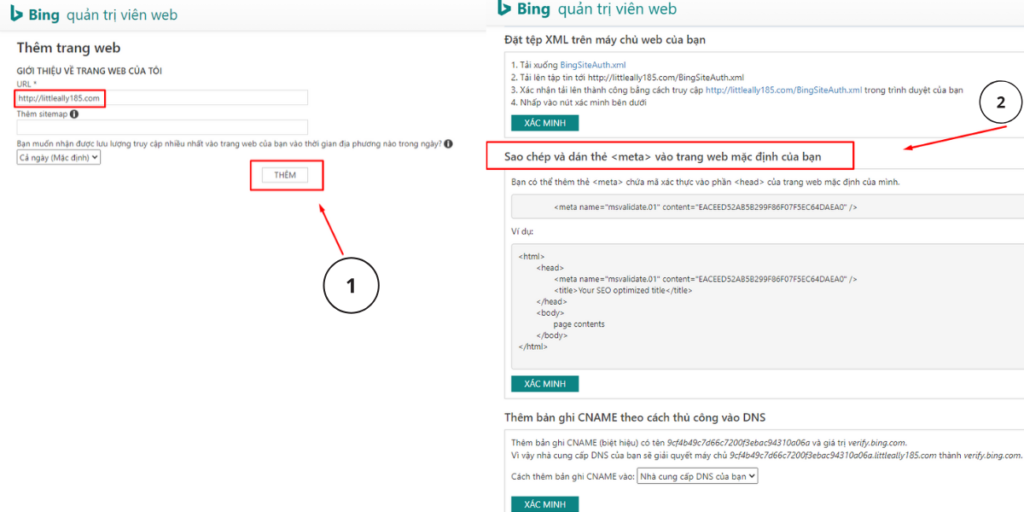 Step 3: Then, similar to the Google Site Verification code, copy the content in the content section into the Bing tracking section on Merchize.
Step 4: Go back to Bing's verification tab, click Verify to verify the site.