How To Create Free Shipping Code For Built-in Payment Store
The seller who is selling with Merchize BP wants to reduce the shipping price for the buyer when the value/quantity of the order reaches a certain value.
The shipping discount will be calculated directly into the seller's profit
Settings: Go to Discount => Create Discount
Note:
– Seller can turn this freeship discount feature to "on" or "off" at any time.
– Use the same discount code as other normal discounts.
– You can put up to 100 characters on the textbox, which can be left blank, this value is not required.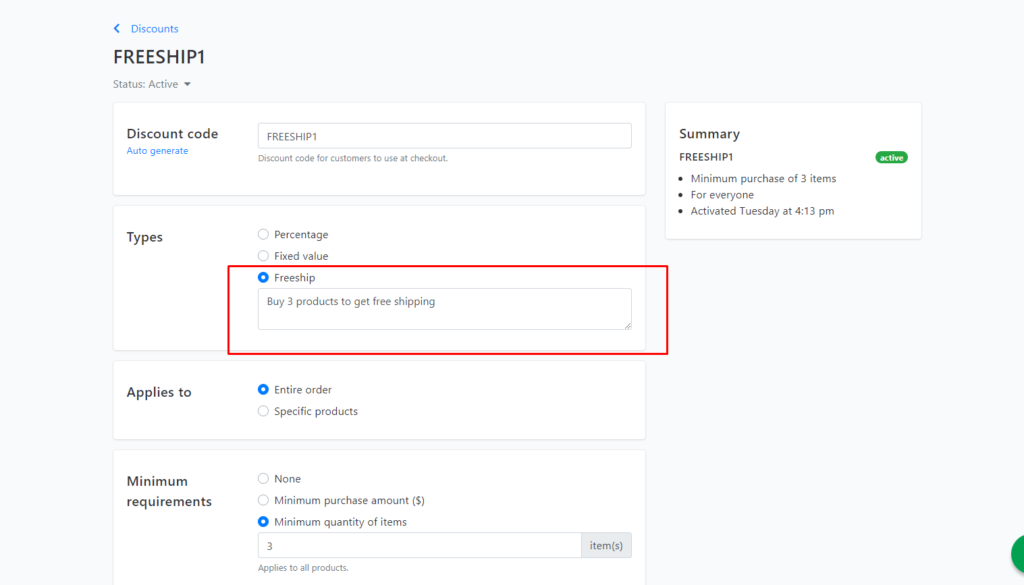 Discount information will be displayed on the screens: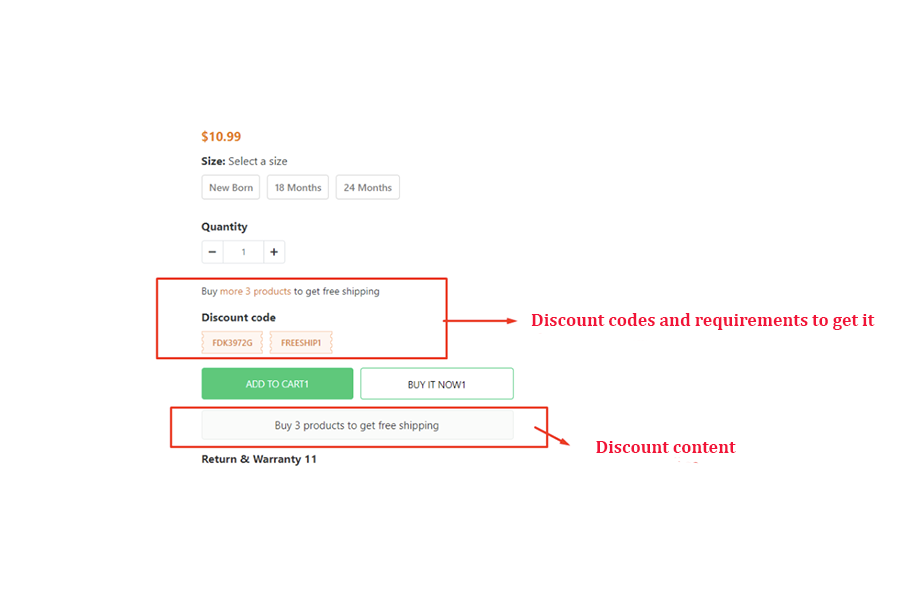 Click

"Add to cart"

→ show

"Mini cart"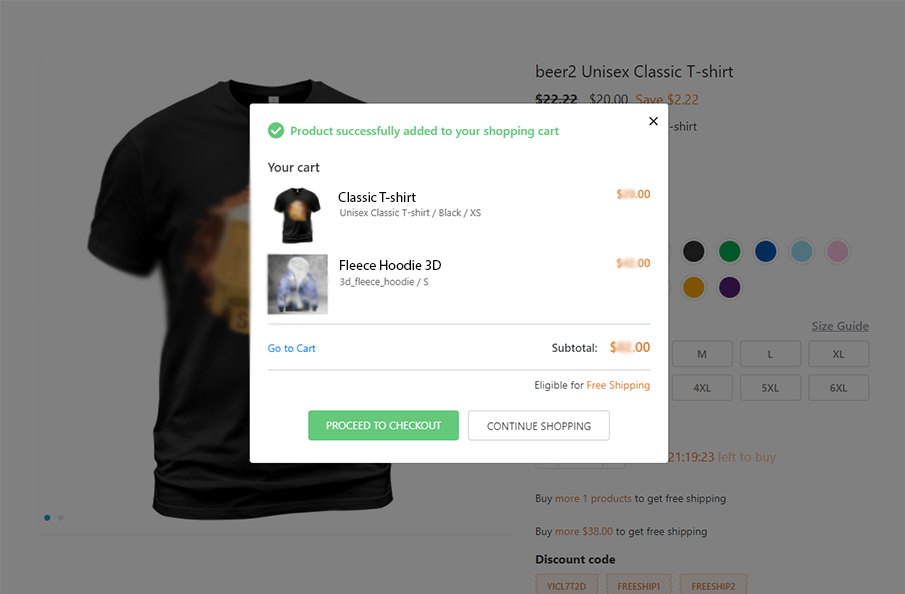 Click

"Card"

 → show

"Your card"

Note: 

In case there is more than 1 available freeship discount code: take any discount code.

Not applicable to orders purchased from upsell/cross-sell.
IV. How To Calculate Profit for Freeship Orders
 Calculate and show the discount value on orders:
Product list

Order list

Profit
Principles of handling:
The profit calculation formula for orders with freeship discount code: Profit = (retail price – (base cost – fulfillment discount) – shipping cost) *93% – (base cost thank you card * quantity of thank you card).

Other values still use the old formula.

Shipping cost: ship value before applying a discount of the order.