With the load presets feature, every time you go to the camp, you will not have to choose each product and color again, but can always choose an old product as a template to import according to that product.
Step 1 
Go to Products → Create Campaign.
Step 2 
→ At the new screen, select Load Presets.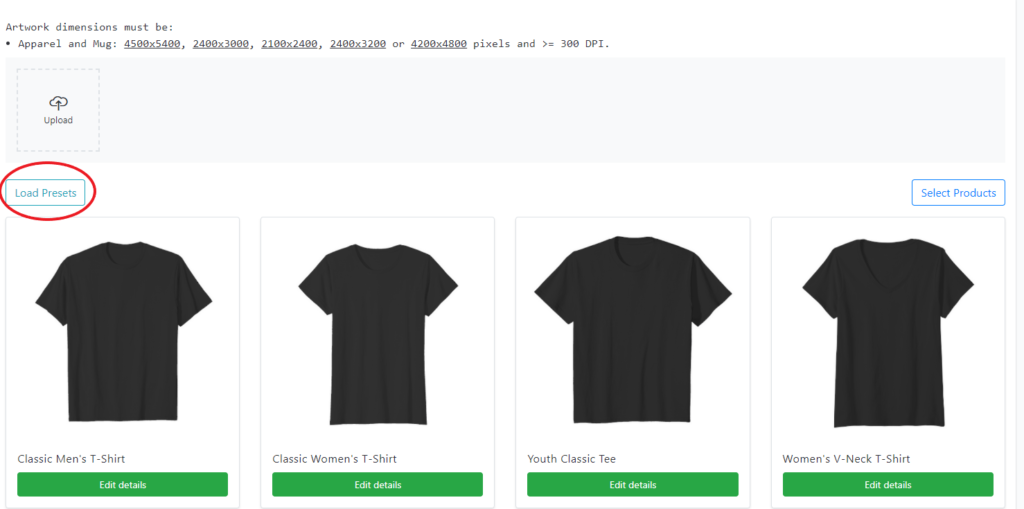 Then select the products that have been done before → Edit title.